Home security has come a long way over the years. Contemporary home security offers services for modern living, with smart home and app integration, motion-detecting sensors, and upgraded technology that helps keep your home safe and secure.
We'll discuss two popular home security companies in this article: ADT and Brinks. Which one is the best option for you? Read more to find out.
Key takeaways:
ADT requires a 36-month contract with pro-installed systems (24-months in CA); Brinks requires a 36-month contract, regardless of if the system is professionally or self-installed.

Both companies offer both professional and self-installation options.

Both companies are compatible with Z-wave technology and integrate with Amazon Alexa and Google Assistant.

ADT offers a 6-month money-back guarantee if there is a system issue, while Brinks offers a 30-day money-back guarantee.
ADT has over 140 years of experience in the home security industry and is one of the most trusted companies around. With 24/7 professional monitoring, smart device integration, and an excellent money-back guarantee, ADT offers reliability and peace of mind for any home.
Monitronics, founded in 1994, began to license the Brinks name and use it as their security company's name in 2018.
Compared to Monitronics (Brinks), with just 27 years of experience, ADT has delivered quality security for over 140 years.
ADT vs Brinks

ADT
Brinks (Moni)
Founded
1874
1859, 1994 as a security company
Years in business
147 years
27 years as Brinks Home Security
Number of Residential Subscribers
Over 6 million
Over 1 million
Monitoring Offered
Professional
Professional
Contract Options
36-month standard contract with pro-installed systems, 24-months in California. Month-to-month contracts are available with Blue by ADT
36-month contract
Money-Back Guarantee
6-month money-back guarantee with ADT pro-installed systems; 30-day guarantee with Blue by ADT systems
30-day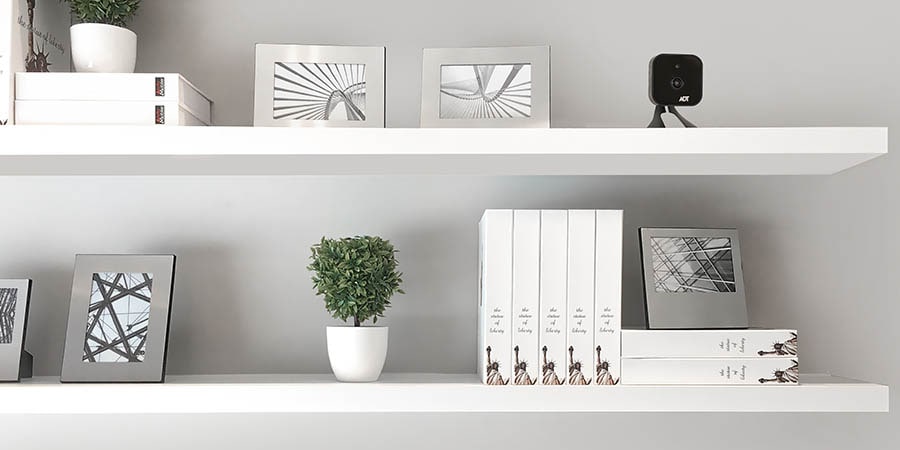 ADT offers an excellent selection of cameras and sensors that integrate with your smart home security system, allowing you to keep an eye on your home anywhere you are.
Brinks also offers many sensors and cameras.
Outdoor camera

Indoor camera

Video doorbell

Smart door lock

Smoke detector

CO detector

Flood detector

Smart thermostat

Garage sensor

Door/window sensor

Pet-Immune motion detector

Glass break detector

Keyfob
What do ADT and Brinks have in common?
ADT and Brinks can help protect your home with security and alarm systems that alert you and/or the police, to an intruder. They also offer mobile app access, so you can view your security cameras in real-time and control your system remotely.
DIY Installation Options: Blue by ADT and Brinks permit you to choose a DIY option if you don't want to leave the set-up to the professionals.

Professional Monitoring Options: If a potential burglar triggers your security system, or if fire, CO, or flood activates it, security professionals monitoring your system can alert you and the authorities.

Smart Home Integration: Arm or disarm your system, unlock or lock your doors, or turn your lights on and off with intelligent integration that works remotely through your tablet or smartphone.

Mobile Access: ADT and Brinks have apps that allow you to control your home security and automation system remotely. Arm or disarm your system, receive alerts when your sensors are triggered, or view live video from virtually anywhere.

Packages: Another similarity between Brinks and ADT is that they both make it easy to select pre-configured packages or allow you to create your own security package, too.
ADT vs Brinks

ADT
Brinks (Moni)
24/7 Monitoring Available
Yes
Yes
Professional Installation
Yes
Yes
Ability to Customize Security Packages
Yes
Yes
Potential Discount on Homeowners Insurance
Yes
Yes
Better Business Bureau
A+
A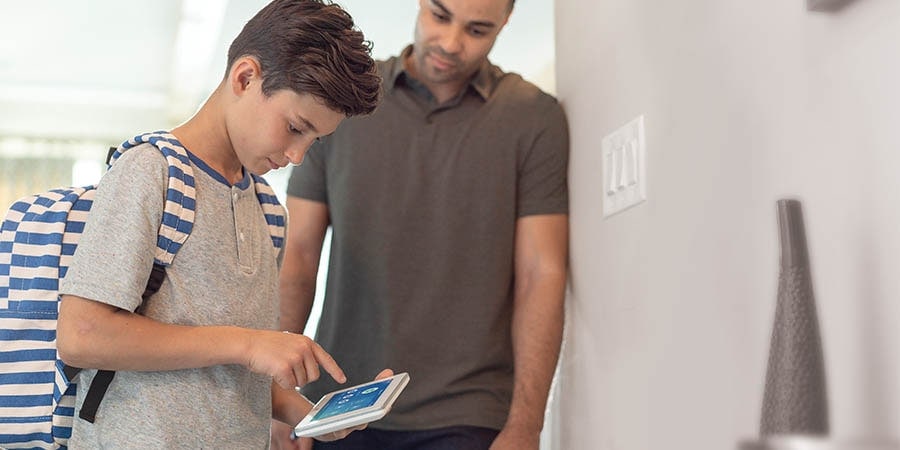 What are some differences between ADT and Brinks?
ADT and Brinks share some similarities, but they differ in installation, guarantees, and monitoring options.
Guarantees and Services: ADT offers a 6-month, money-back guarantee with professionally installed systems, while Brinks provides a 30-day warranty.

Home Security Installation: ADT provides professional installation. In contrast, Brinks' Smart Security Ultimate package is the only package that includes pro-installation, though customers can get any of the other Brinks packages professionally installed for an additional charge.

Pro-Monitoring vs. Self-Monitoring: Both Brinks and ADT offer professional monitoring. ADT offers a self-monitoring option via their Blue by ADT system.
ADT vs Brinks: Differences

ADT
Brinks (Moni)
Motion Sensor Range
Up to 35 x 40 feet
Up to 30 feet
Early Termination Fees
With ADT professionally-installed systems, 75% of the monthly service charges are due for the balance of the initial contract term. No early termination fee for Blue by ADT systems with month-to-month contracts.
Eighty (80%) percent of the remaining payments owed during the Initial Term
Theft Protection Guarantee
Yes
No
Brinks vs ADT monitoring options?
Each one of ADT's professionally installed security systems includes 24/7 professional monitoring and a theft protection guarantee, as well as a 6-month money-back guarantee. Each package comes with a yard sign and window decals. Both ADT and Brinks allow you to customize your packages to fit your specific needs.
The Build-You-Own Security System includes door and window sensors and a motion detector, with the option to add CO and fire detectors and additional cameras and sensors.

The Smart Package offers the same as the above package and a smart door lock and smart plug for easy beginner's home automation integration.

The Complete Package is an excellent solution if you want a little bit of everything for your home security. It includes all of the above, as well as an outdoor camera and video doorbell camera.
The Brinks security system includes options for both DIY and pro-installation and 24/7 monitoring, with cellular backup and mobile control. Each package comes with a yard sign and window decals.
Smart Security Essential package includes door sensors and a pet-immune motion detector.

Smart Security Complete also includes door sensors and a motion detector, as well as a doorbell camera for added security.

Smart Security Ultimate includes the same products as the above and an outdoor camera and professional installation.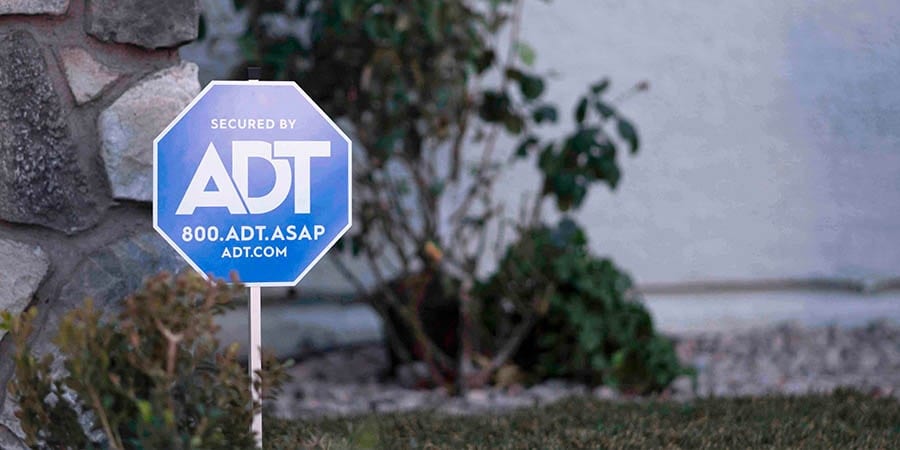 Brinks vs ADT: Which should you choose?
ADT and Brinks have many years of home security experience, and either one would make an excellent choice for your home security.
As a leader in home security, ADT knows what it means to help protect your home. ADT's 24/7 professional monitoring and robust home automation options make it an excellent choice for any home.
Protect your family and valuables today with the company that over 6 million other customers trust.
Frequently Asked Questions About Home Security:
Do home security companies offer warranties or repair support plans?
ADT offers repairs as a part of its Quality Service Plan (QSP). Brinks security also offers repairs under a service called Brinks Home Plus.
What's included with a professional monitoring subscription?
Professional monitoring with ADT means that an ADT security professional looks out for you and your family 24/7—from monitoring intruders to keeping an eye on fire or flood alerts. Once your sensor is triggered, ADT contacts you, your emergency contacts, and emergency responders (if needed).
Do you own your ADT equipment?
ADT's professionally installed equipment is leased from ADT. However, if you opt for Blue by ADT, you can purchase the equipment outright.