HOME AUTOMATION
ADT Smart Plugs
Add remote control to your lights and small appliances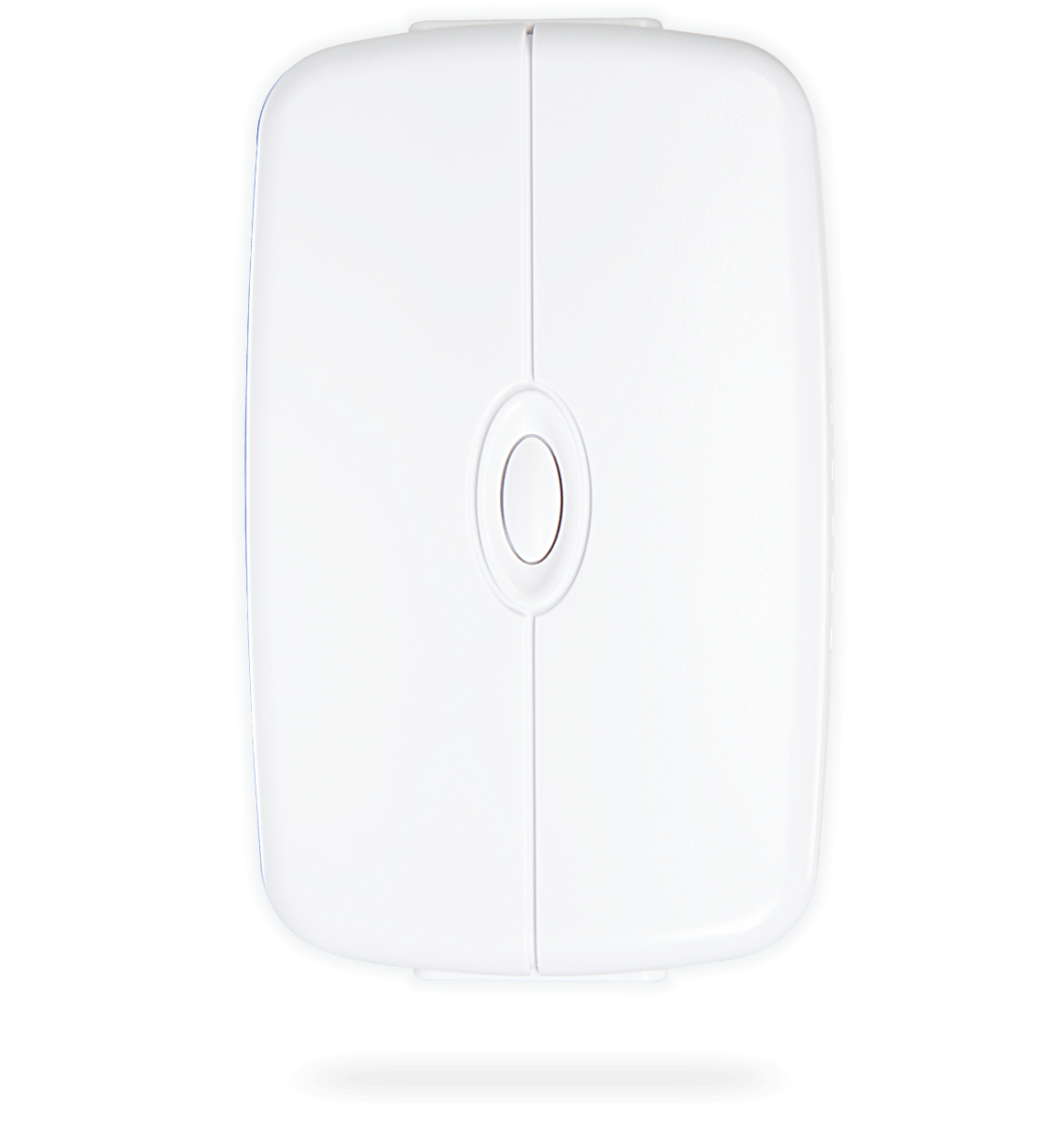 HOME AUTOMATION
ADT Smart Plugs
Add remote control to your lights and small appliances
Simply plug it into any outlet and connect your lamp or small appliance.
Not sure if you left the coffee maker on? No worries. Just turn off the plug with your ADT app.
Use the ADT app to dim lights, even if your lamp doesn't have a dimmer.
Get the ADT Smart Plug with any of these smart home security packages:
More convenience and more safety
Connecting your lights and small appliances to our Z-Wave modules gives you the ability to turn them on or off remotely. Never again arrive to a dark home, or worry whether you left your coffee maker or curling iron on.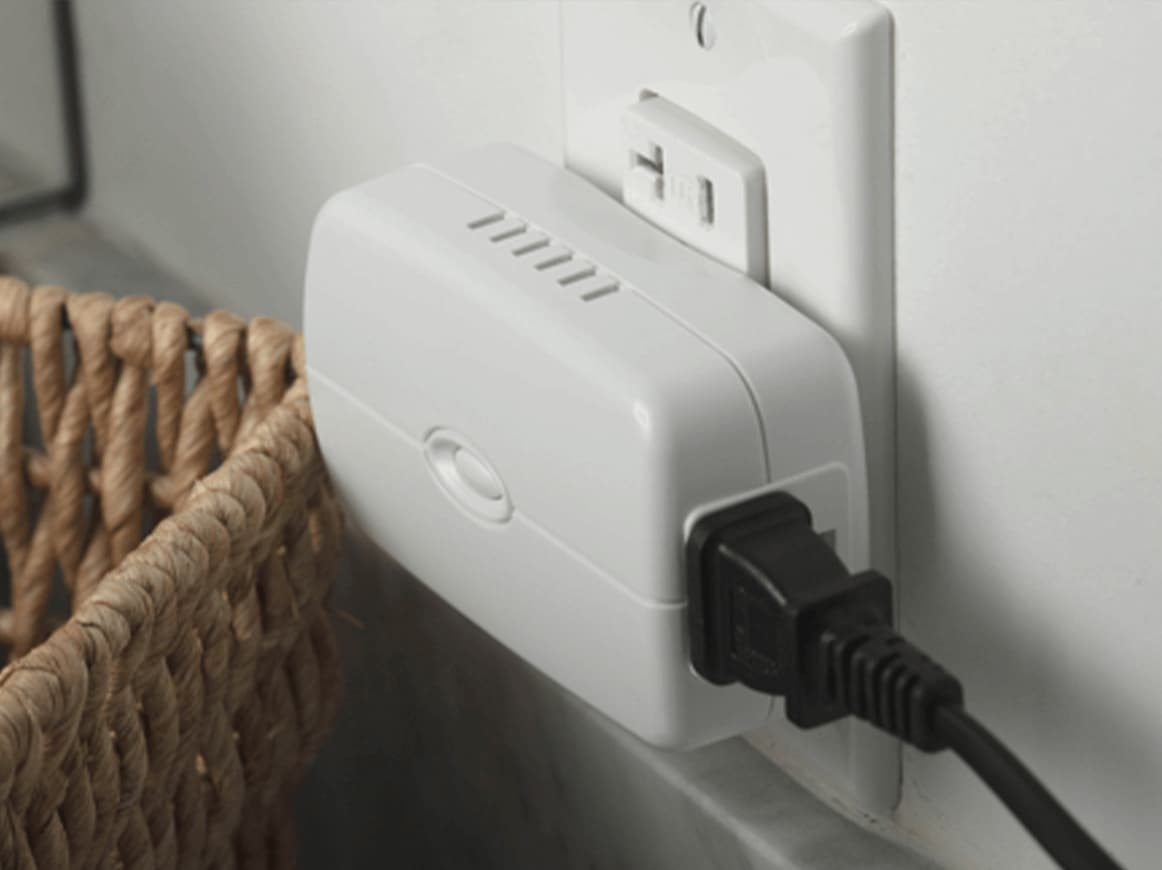 Take your on/off switches with you
With smart plugs and switches, you can connect lighting and appliances to the ADT app and control them remotely


Automate when your lights go on and off to make an empty home look occupied


Check to make sure you turned off lights appliances when you left home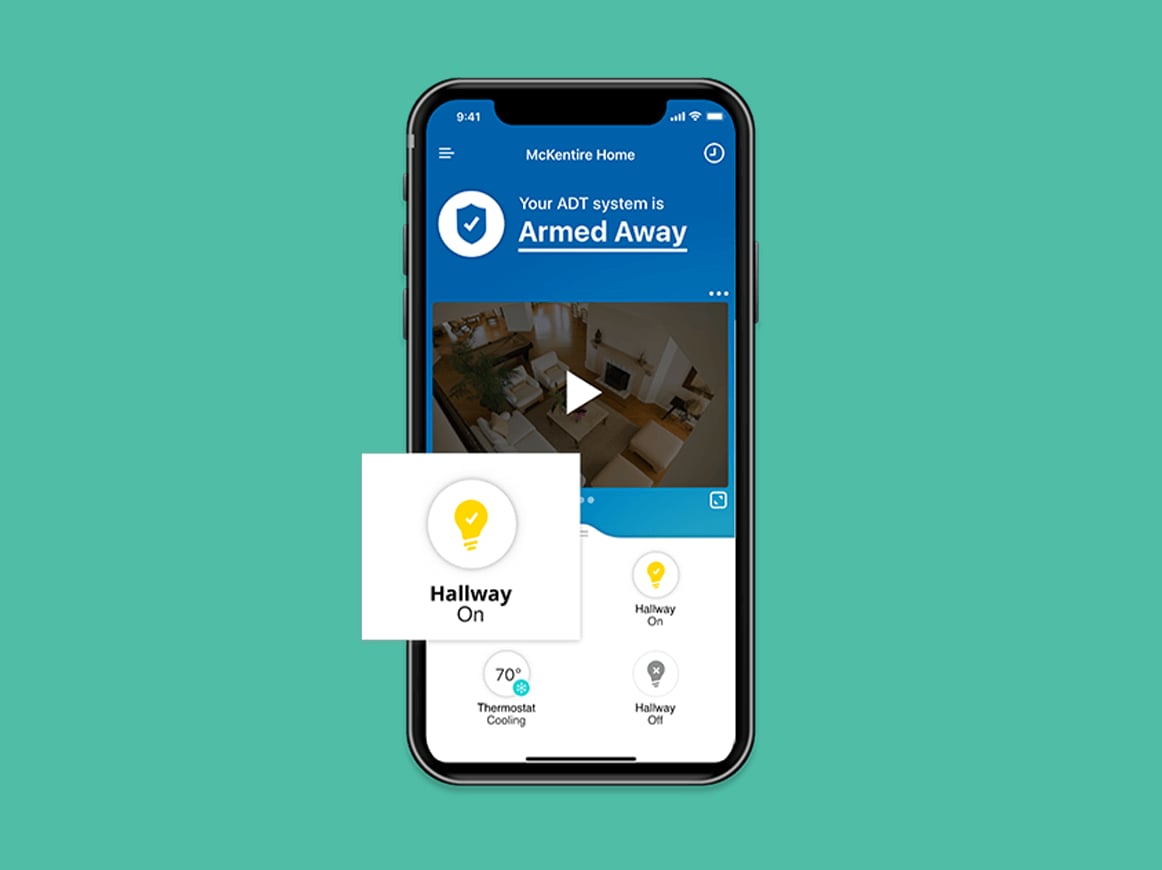 Wall switches are a smart addition
When you swap standard light switches with smart ADT wall switches, you can connect them to the ADT app and control more of your lighting remotely, including dimming options.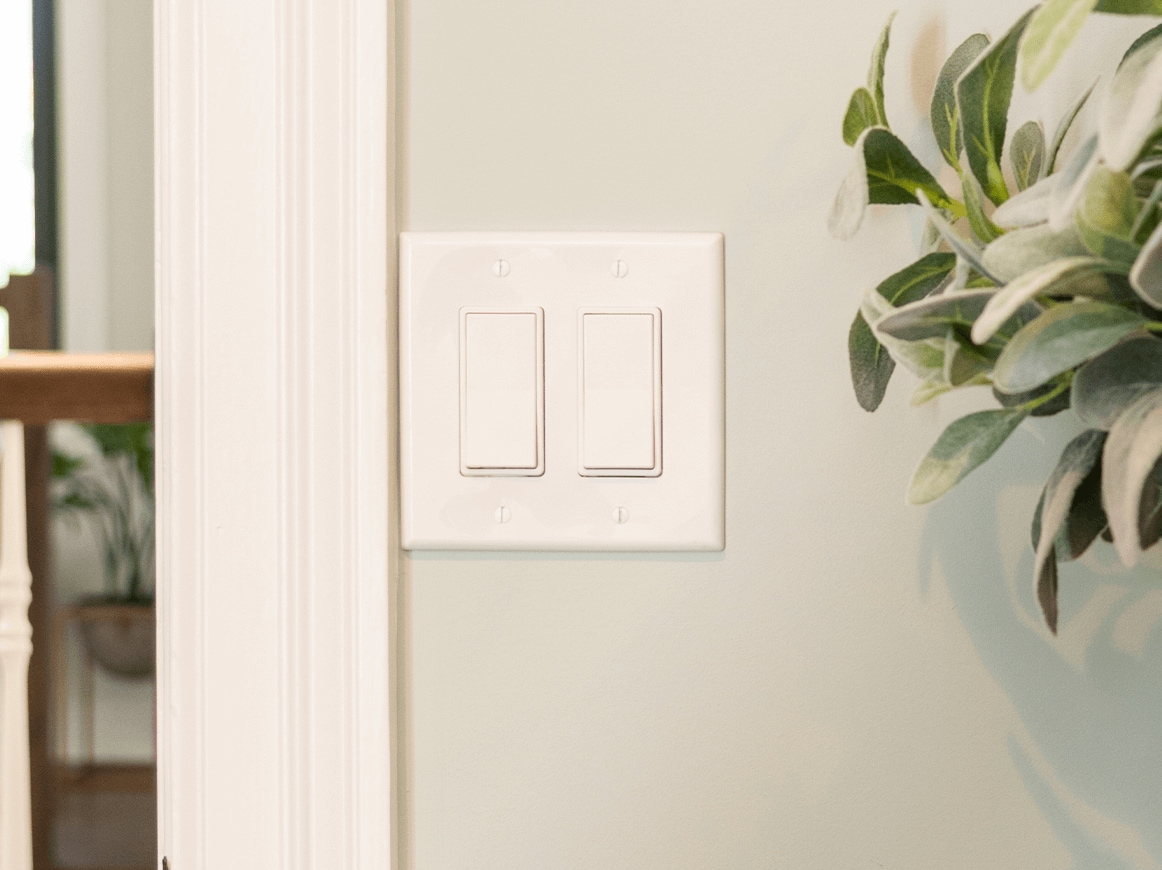 ADT Smart Plugs offer these additional features
Use voice commands with Google Assistant to turn lights, appliances and more on and off.
Professional installation
We'll install switches, plugs and lights and test to make sure everything is working right from the start.
Plugs relay commands and use two-way communication to ensure reliable operation throughout your home.
Works with all LED, CFL, halogen and incandescent bulbs, as well as standard small appliances.
Plug it into the top outlet and still use the lower outlet.
Schedule lights to go on or off and even dim at specific times of day.