SECURITY CAMERAS
Keep an eye on things with home security cameras, professionally installed by ADT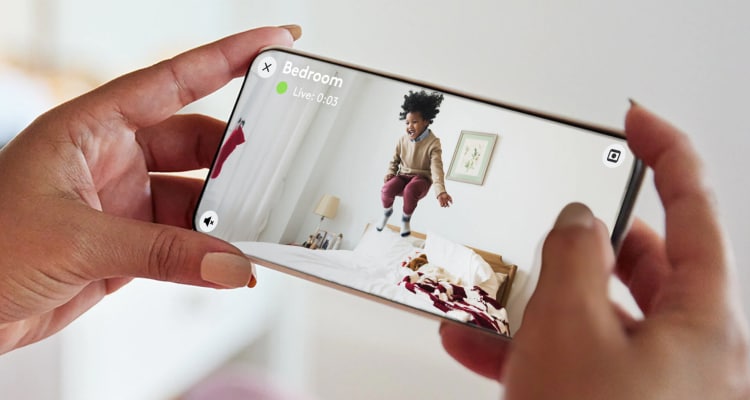 We have you covered – inside and outside
ADT home security cameras and Google Nest are the next best thing to being there to watch over the things in your life you value most. Indoor, outdoor, and at your door, we have the security cameras that meet your needs.
Google Nest Doorbell
The Nest Doorbell* let's you see what's happening at your door and answer it from virtually anywhere. It knows the difference between the person, package, vehicle and animals, and alerts you when there is activity, so there's no guessing. It can even recognise familiar faces†and tell you who's coming and going.**
*Nest Doorbell includes battery or wired options. **Some features, including mobile notifications, remote control, video streaming, and video recording require working internet and Wi-Fi. † Not available in Nest Cams used in Illinois.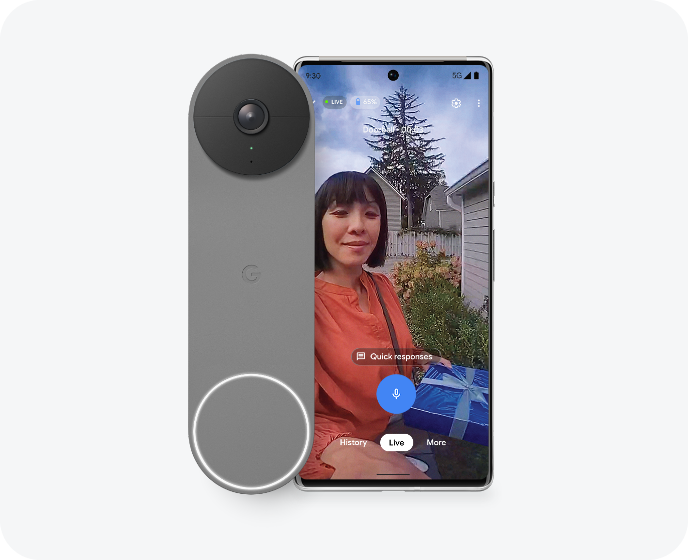 Outdoor security cameras
Want to check what that noise was outside? Simple. Just check your ADT outdoor security cameras any time of day, or night.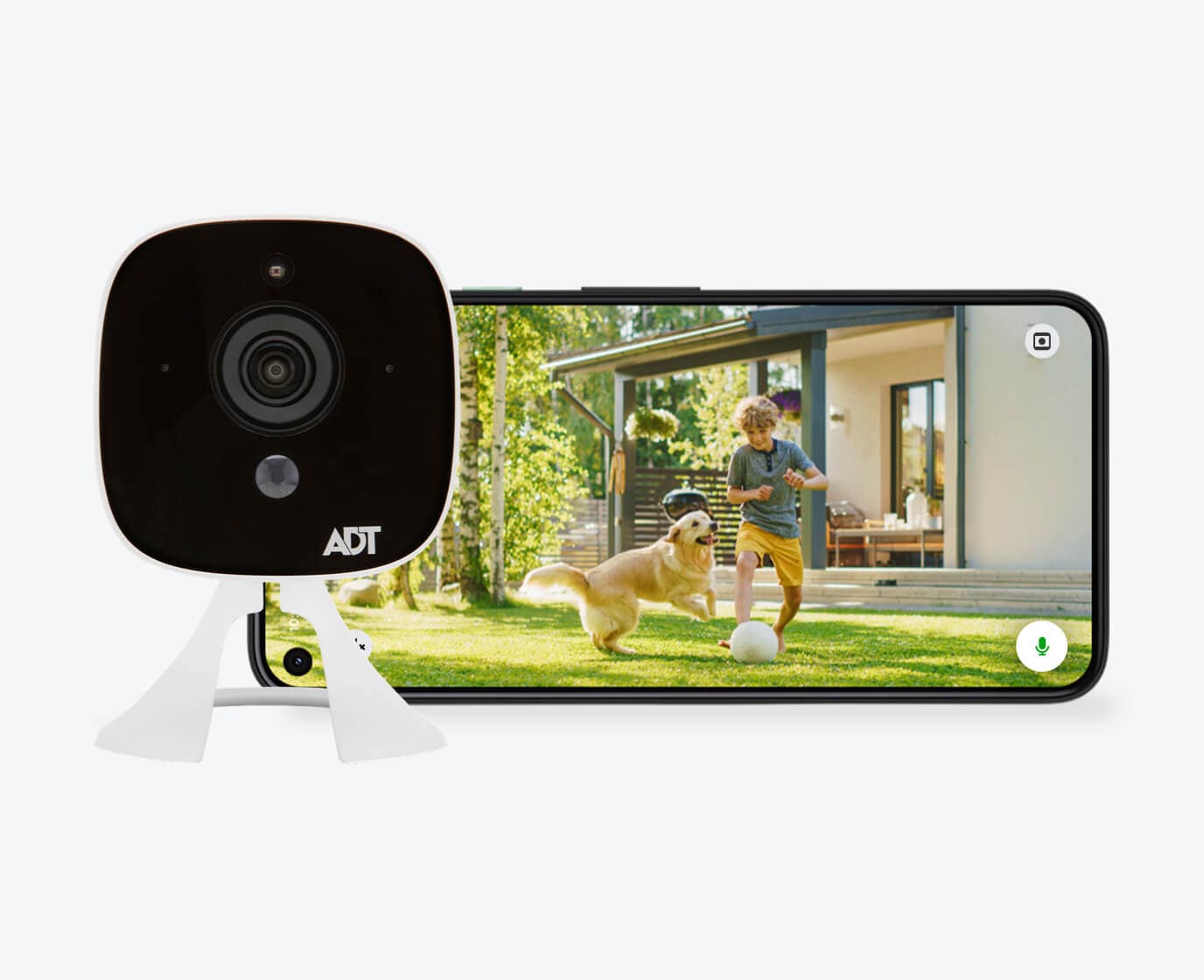 Indoor security cameras
With clear, HD video – day or night – it's easy to check in on the kids; two- and four-legged alike.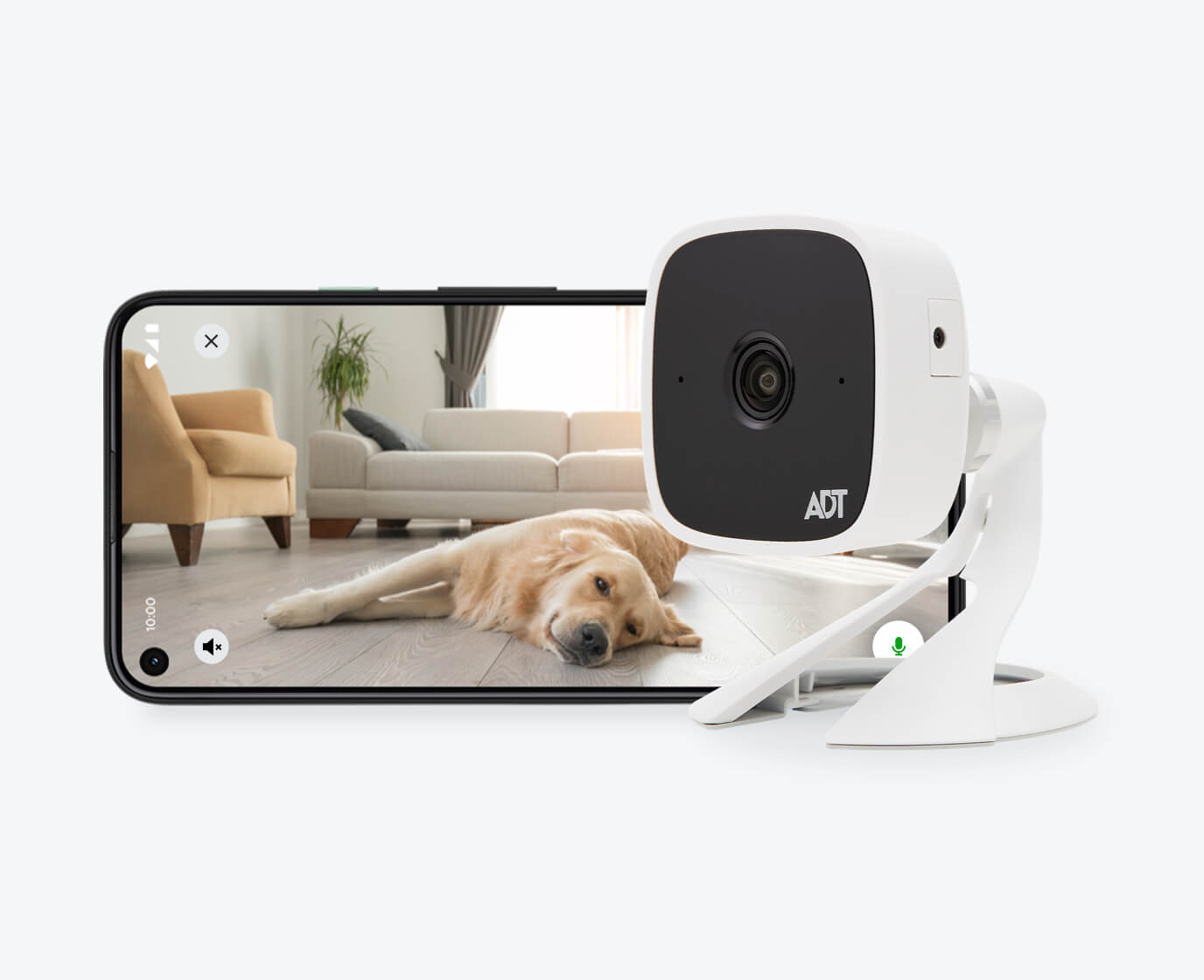 DIY security cameras
View or talk to anyone inside or outside your home using your Blue by ADT HD doorbell, indoor and wireless outdoor security cameras. They ship directly to you and are easy to set up, with no long-term committment.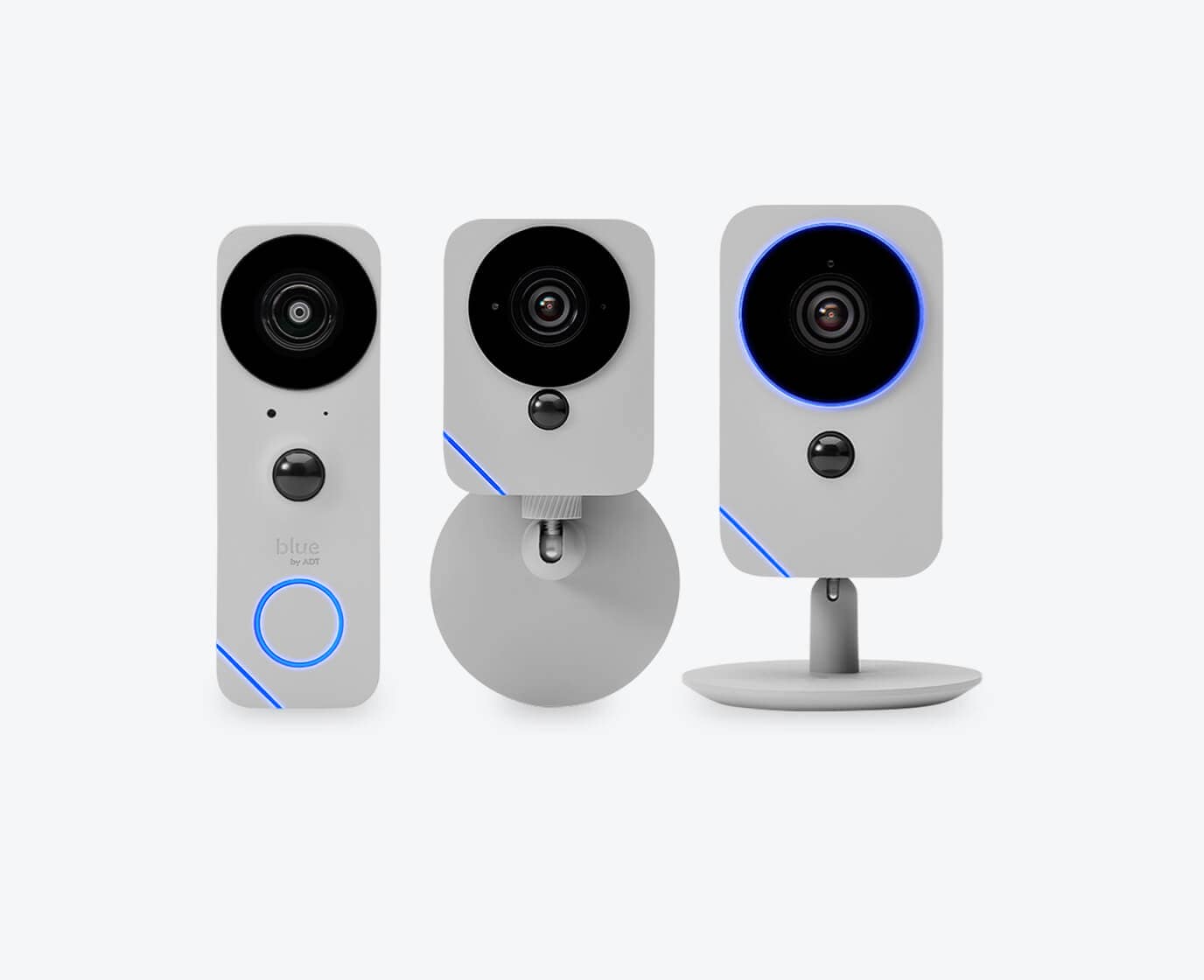 How to get started
Call now to talk to an expert.
The ADT mobile app
If you have your smartphone, it's like you're always home. Using the ADT mobile app, you can quickly check any or all of your ADT home security cameras, and even talk with people at your front door.
Look in on your family and your pets any time with live-streaming video on your mobile devices


Keep an eye on deliveries while you're away


Get alerts and recorded video clips if motion triggers one of your cameras


View stored video clips any time on your mobile devices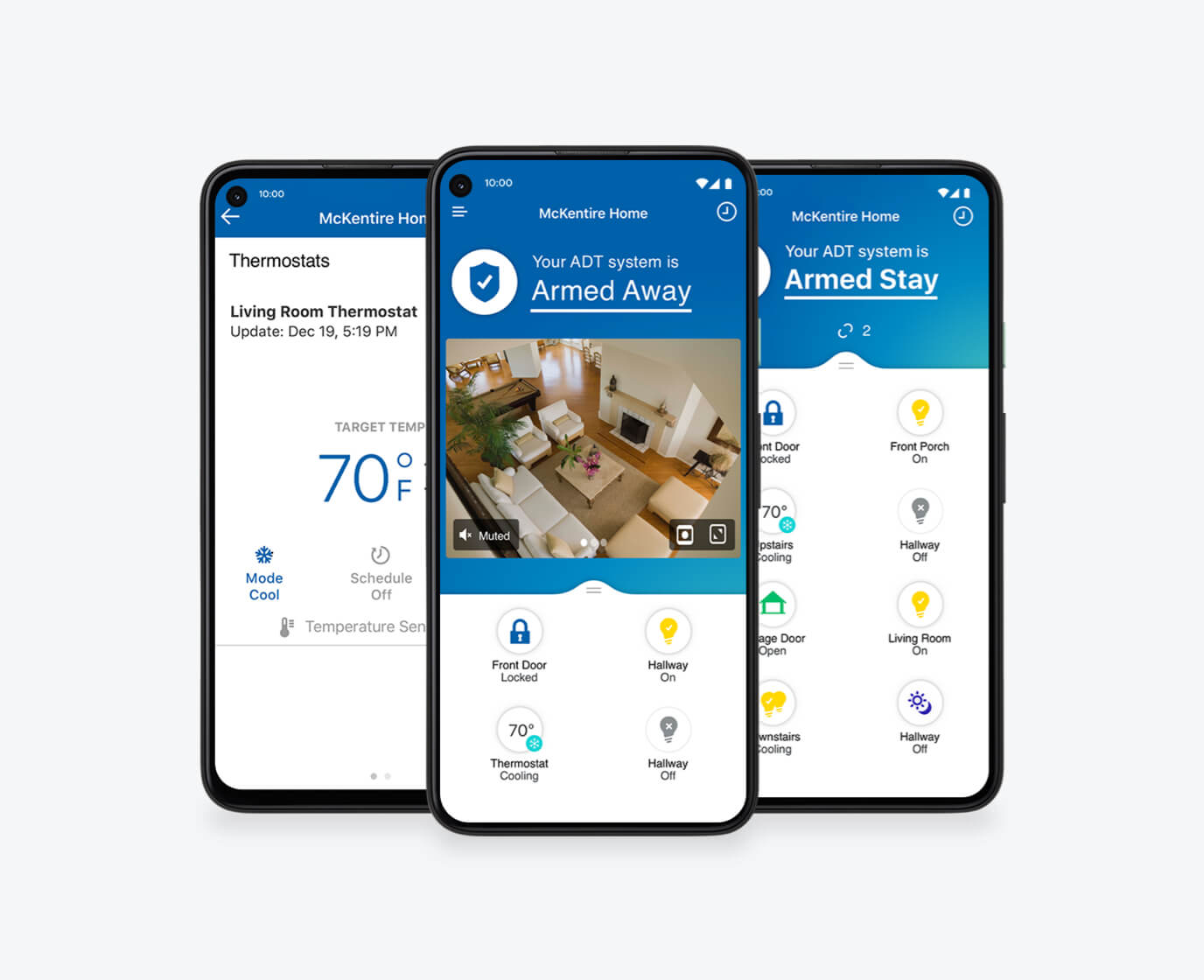 FAQs about security cameras
What's the difference between surveillance cameras and security cameras?
You can break up surveillance cameras and security cameras into two categories: CCTV Camera Systems and IoT Camera Systems.

CCTV Systems are dedicated video surveillance systems meant to record 24/7. They can be analog or digital and use either DVR or NVR recording technology. These cameras allow you to keep an ongoing recording over long periods of time. Many CCTV cameras are meant to be noticed, so they are solidly built to let anyone know that comes by that they are being recorded.

IoT Camera security camera systems include video doorbell cameras, webcams and other cameras that receive data and send images through an IP network. These cameras are perfect for people that want situational awareness of what's happening inside and outside the home. They are often lightweight and aesthetically pleasing to look at.
Do security cameras need Wi-Fi?
Wi-Fi is only one way to connect to your IP network. An ethernet connection is another way.


You can view both analog and digital systems live, regardless of the streaming technology.  How your camera connects to your network does not impact the application used to monitor and manage your cameras.
How do you power a wireless security camera?
Outdoor security cameras can get power through a wired connection that plugs into an outlet, through batteries, solar panels or a combination of these methods. If you choose a wireless, battery-operated camera, you will need to periodically change or re-charge the batteries.

It's a good idea to choose a system that plugs directly into an outlet, since you'll never need to worry about battery drain, or whether the camera is properly connected.
Do security cameras record all the time?
It depends on the security system. Some cameras can record 24/7, while others only record when they sense motion.