HOME SECURITY
ADT Key Fob
Convenient, one-touch system arming and disarming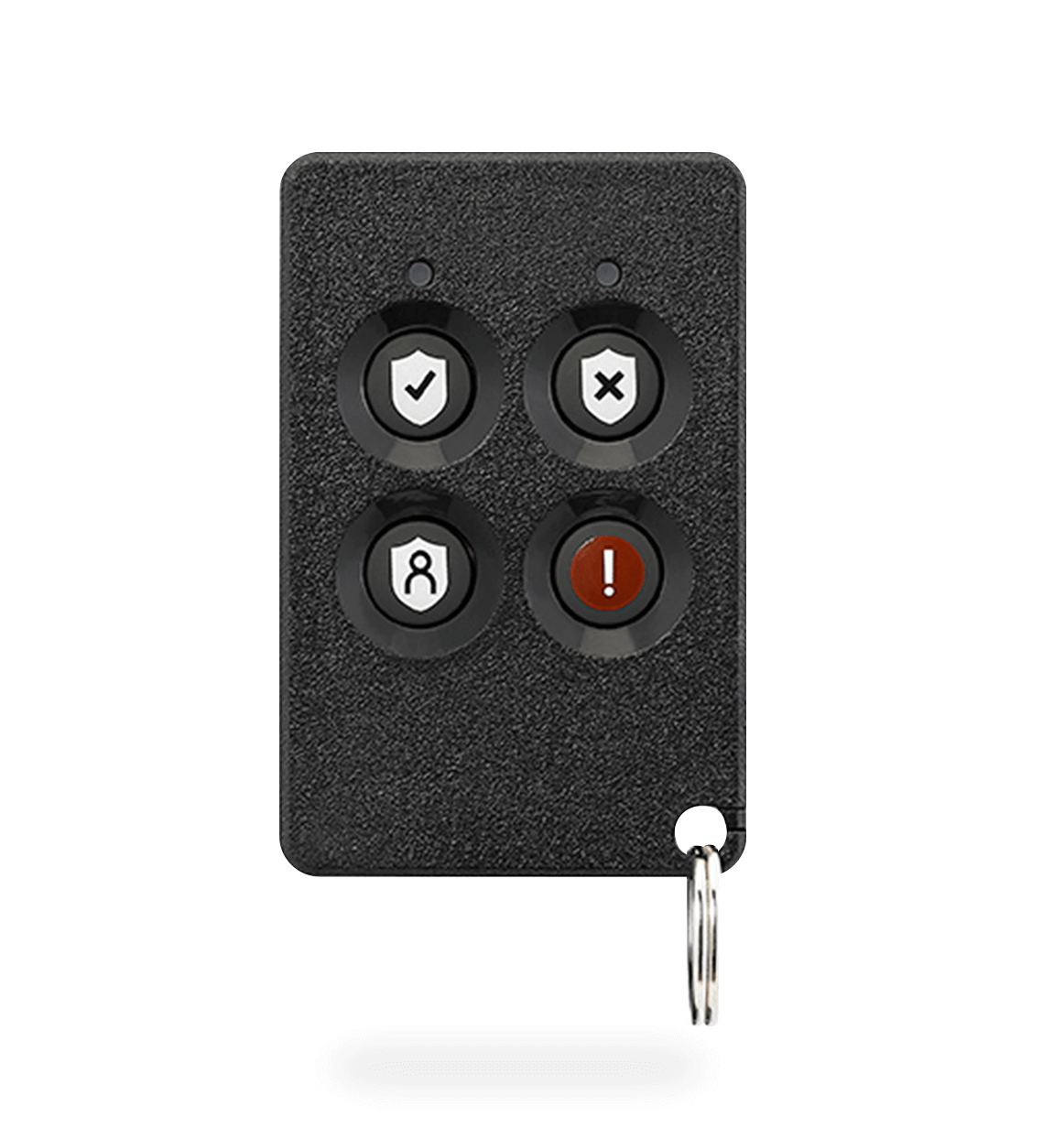 HOME SECURITY
ADT Key Fob
Convenient, one-touch system arming and disarming
Simple buttons with easy-to-understand icons help reduce false alarms and make it easy for anyone to arm or disarm your system.
If you ever feel you're in danger at home, press the panic button to alert ADT monitoring centers to contact local emergency services for help.
Never worry about forgetting your security code again. You can arm or disarm your system with the touch of a button on your fob.
Get the ADT Key Fob with any of these smart home security packages:
Convenient and compact
The sleek, compact key fob fits onto your key ring or into a pocket, backpack or purse. It lets you easily arm or disarm your system with no code and call for help if there's an emergency around your house.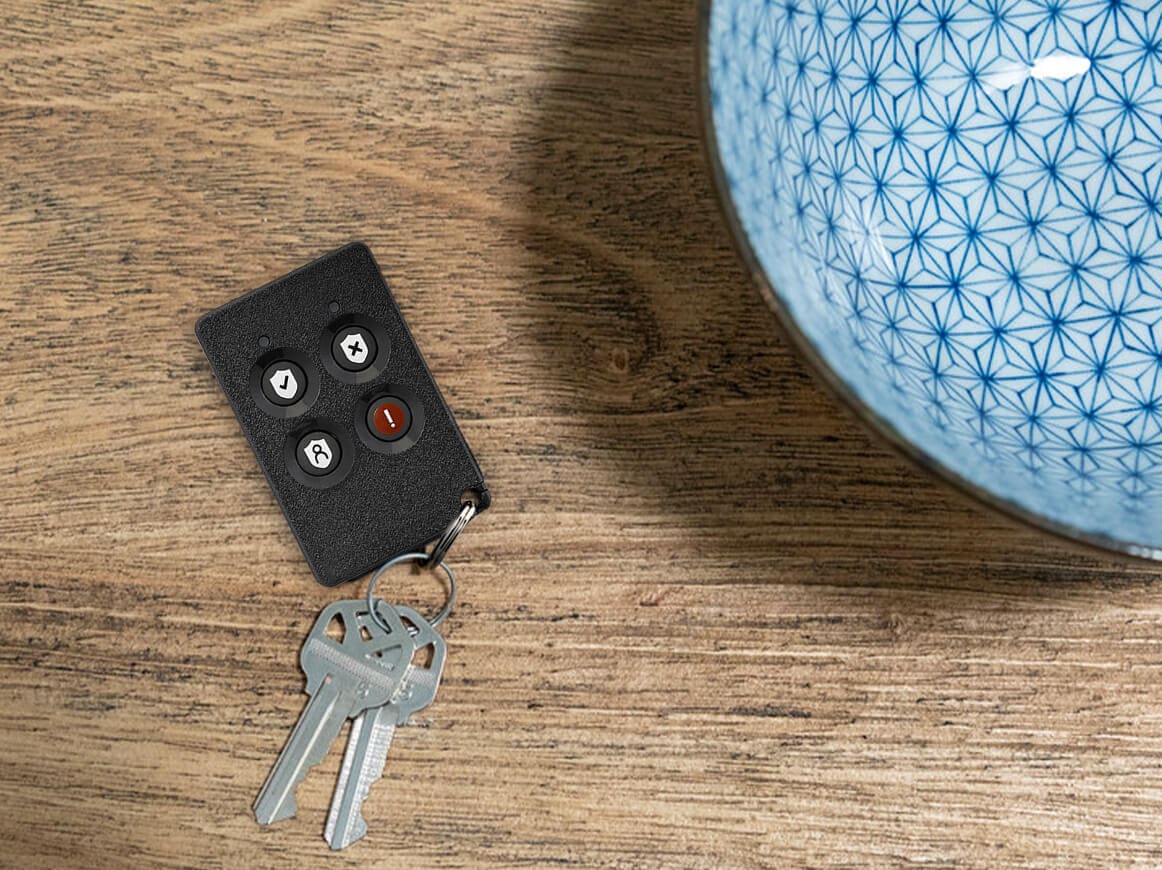 A simple way to help save a life
ADT Key Fobs offer these additional features
Simply press the Arm or Disarm button on your key fob instead of tapping your code into the keypad.
Tells you when it's time to replace your battery.
Long-life lithium batteries (up to two years) are easy to replace.
Provides light-up LED confirmation that your system was armed or disarmed.
3 volt 2032 coin cell battery (Qty 1)
32° to 122° F/0° to 50° C
FCC/IC, ETL Listed to UL 1023 and UL 985, cETL Listed to ULC/ORD-C1023 and ULC-S545, UL 1635, UL 1610
*Varies based on each installation due to environmental conditions. Equipment may vary in appearance.