A smart home makes it easy to control different aspects of your home, from the lights to temperature, using a smartphone, computer or tablet. The ultimate goal of home automation is to make daily tasks more accessible and convenient. Smart home automation can also help you save money!
Let's look at some smart home automation essentials for different rooms throughout the home.
Smart home essentials for living and home automation
What is the best smart home solution? It's the one that works for you and your home. This section will outline a few home automation ideas for the garage, porch, living room and other rooms.
Smart technology for your garage:
Garage door security is essential for any home with a garage, especially if you're prone to leaving it open. An intelligent garage controller can alert you if you've forgotten to close the door. Then, it's as simple as using the connected app to close the door.
Here are a few other ideas for using home automation in your garage:
Schedule your garage door to open and close at certain times.

Remotely open your garage for deliveries, then close it to keep your packages safe.

Sync your smart lights and garage door together so that whenever one is triggered, the other responds. For example, any time you open your garage door, the garage lights turn on.

Every garage should have a carbon monoxide detector installed. Some smart garage door sensors can be synced to these devices so that when high levels of CO are detected, the garage will automatically open.

A smart garage door opener can open or close your garage, and many can be programmed with geofencing to unlock as you turn into your driveway.
Smart technology for the porch or front yard:
Home automation can help you further streamline your outdoor home security. A video doorbell makes it easy to keep an eye out for a delivery driver or know when your kids get home from school.
Or, see which neighbor keeps walking their dog in your front yard with an outdoor camera. Outdoor cameras can help you keep an eye on what's important outside your home, from the front yard to the back porch. They may even help deter thieves.
Add various intelligent devices like smart lights or floodlights to sensors in your mailbox that can let you know when you get mail.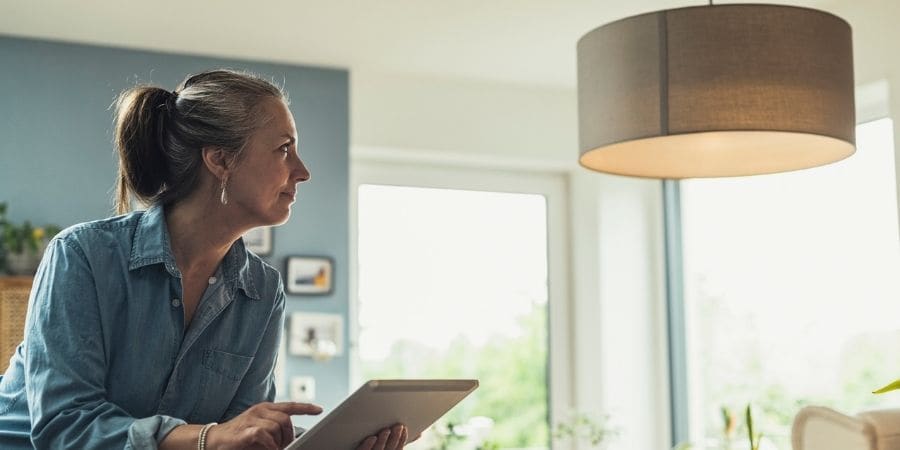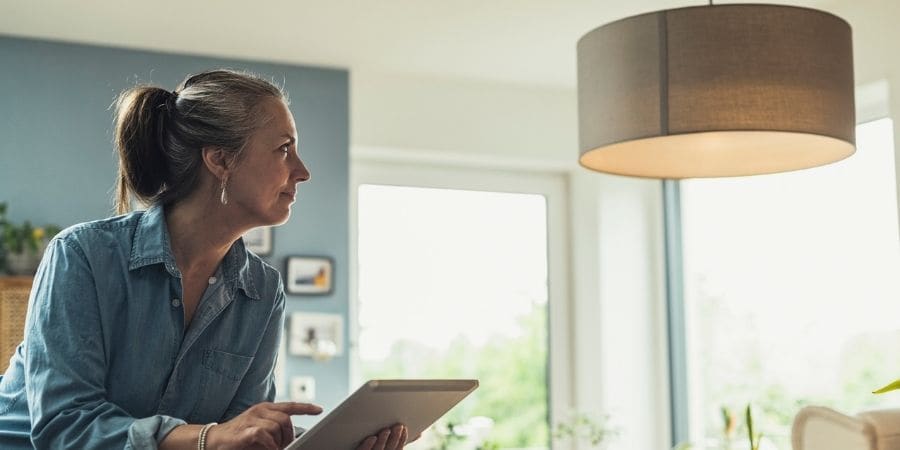 Smart home technology for life and home safety
A smart video doorbell can send an update directly to your phone if someone is at the door, allowing you to speak with them even if you're not home. These doorbell cameras often come with clear, crisp footage, 2-way audio and even night vision.
Know precisely when packages arrive at your door.

Keep an eye on when your babysitter or pet sitter comes by your home.
See who is coming and going on your front porch, whether that's a delivery driver or a solicitor.

Combine a video doorbell with outdoor or indoor cameras or floodlight cameras to get a more complete picture of your home.
Control a smart lock from virtually anywhere and lock or unlock your door remotely. Many smart locks even feature an illuminated keypad, so you no longer need to worry about fumbling with keys in the dark.
Unlock the door and allow personnel into your home in an emergency, like police or firefighters.

Customize your keycode, so each family member and even the babysitter has their own code. You can also change the code periodically for added safety.

Always have easy keyless entry into your home if you misplace your keys.
Outdoor cameras help you keep an eye on your backyard, driveway or front yard and are especially handy when combined with other innovative home features like a smart lock and video doorbell.
Two-way audio allows you to talk to anyone that comes to your door, from a delivery driver to a guest, even if you're not home.

You'll have video footage if a break-in does occur.

Infrared night vision makes it easy to see the outside of your property, even when it's dark.

Place an outdoor camera in your backyard and keep an eye on your dog when it goes outside.
Read more about outdoor cameras: The Best Outdoor Security Camera System.
Smart technology for the living room:
The living room is the central gathering hub, where you entertain guests or watch movies with your family. Smart bulbs and plugs are some of the most accessible smart devices to install for first-time home automation users. Change the color of the lights, dim them while watching a movie or turn them on and off at certain times right from your smartphone or tablet.
Smart blinds, shades and shutters
Open the shades or shutters if the sun is shining, so you can heat rooms naturally, or close the blinds if it's going to rain.

Set your shutters on a schedule to open and close when you're on vacation.

Program your blinds to open at a specific time every day to let the sun shine onto your plants.
Smart technology for the kitchen:
Smart appliances can help you cook, clean and more.
Add a water sensor underneath the kitchen sink and get a notification to your smartphone if there's a leak.

Use a smart speaker or voice assistant to add alarms or reminders to check food or play music while cooking.

A smart coffee machine can automatically turn on every morning so it's ready when you wake up.

Never worry about getting handles dirty again with touchless or voice-activated faucets. Some smart faucets can automatically filter contaminants and send you real-time info on what was removed.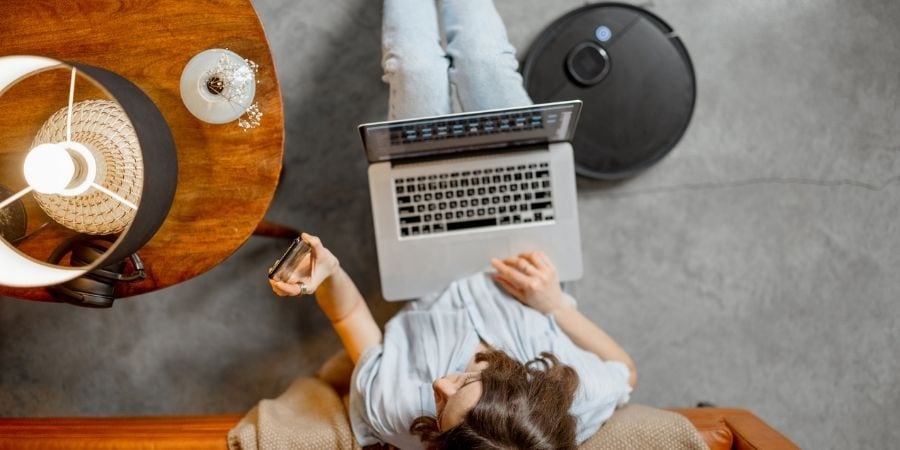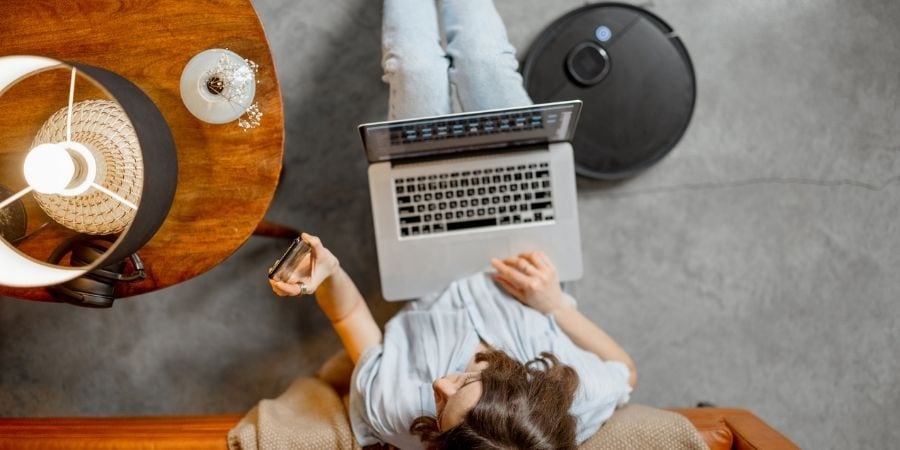 Smart technology for the office:
Smart devices can help promote efficiency, lessen eye strain and help you save energy and time in the office.
Use your smart speakers to make necessary calls or play music as you work. You can even add important meetings to your work calendar.

A smart plug can automatically turn off your computer to keep it from draining power.

Change the intensity, hue and brightness of smart lights to lessen eye strain and create ambient lighting that helps you stay focused.

Digital notepads make it easy to write out notes or turn written notes into text, jot down meeting reminders or ideas, or even edit pdfs that you can share to the cloud.

Plug your Wi-Fi router into a smart plug so you quickly and easily refresh your router when you have connection issues.
Smart technology for bathrooms:
Add smart tech to the bathroom to get alerts about any potential leaks, help with water pressure and temperature. Or, take your bathroom to a whole new level with smart lights that turn on only when motion is detected or change colors at certain times of day.
High humidity levels may encourage mold growth or mean a leak is present. Water sensors make it easy to keep an eye on humidity levels and get alerts if the humidity rises past a typical shower.

Add a water sensor behind your toilet to get notified if there's a leak.

Add smart lighting with a motion sensor that turns on a dim light every time it senses someone coming into the bathroom after a specific time.

Remotely control the water temperature and pressure with a smart showerhead.

Smart trash cans can open or close based on voice commands or motion sensors.
Smart technology for the laundry room:
It's an all-too-common scenario: you get distracted when doing your laundry and forget to take the clothes out of the washing machine. Then the next day, you have to rewash everything.
Smart washers can help you save on water consumption and energy with a usage report tailored to your specific usage.

Set the alarm with a smart speaker to remind you once the clothes are done.

Add your clothes to the washing machine before leaving the house, then schedule it to start when you're on the way home. Then they're ready to go into the dryer by the time you get back.

Some washing machines have a setting that allows them to automatically adjust the amount of detergent based on the weight of the clothes.
Smart technology for the basement or attic:
People often store sentimental items, seasonal decorations or tax documents in the basement or attic. Add a flood sensor so you know if you've got a leak—before too much damage occurs.
Add sensors to the basement doorway. Anytime you pass that sensor, smart lights will automatically turn on for five minutes.

Some flood detection systems are connected directly to your water line, so when they sense a sudden increase in the flow, they automatically turn off the water.
Add glass break sensors to your basement window and get a phone alert if someone or something breaks the glass.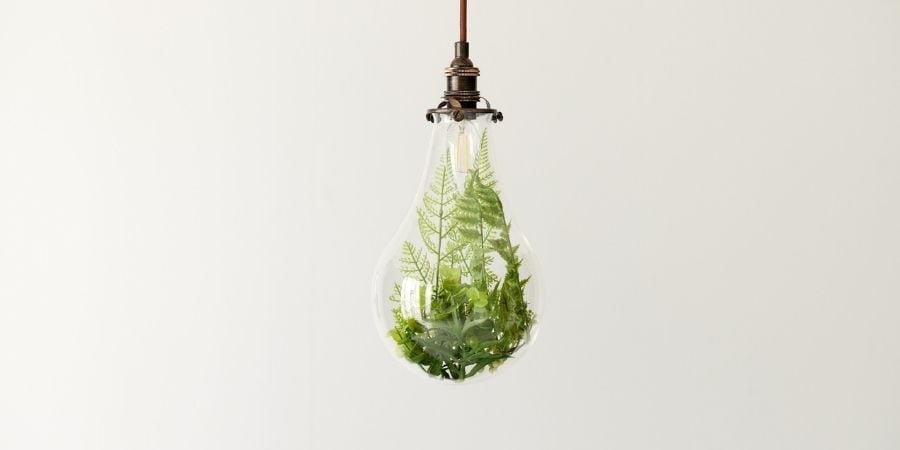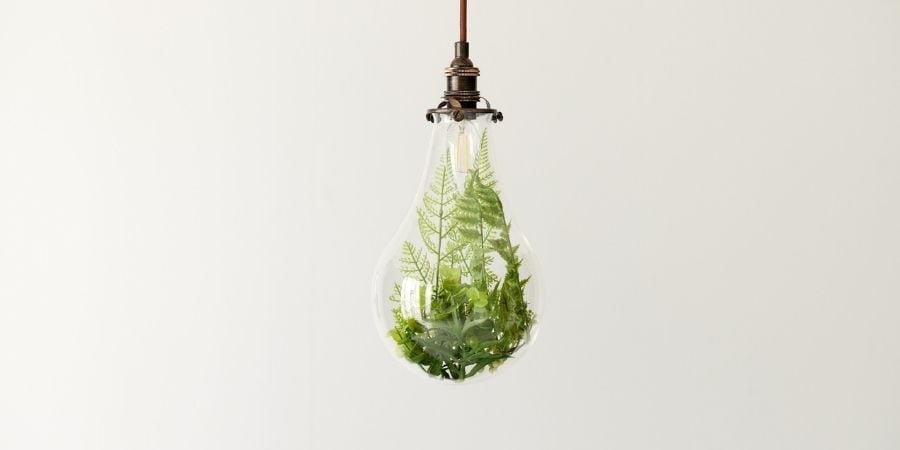 Smart home technology that promotes energy efficiency
An energy-efficient home can help you save money while also adding more comfort and convenience.
What are the best smart home devices for saving energy?
Smart thermostats make it easy to change the temperature from anywhere—even your bed— so you're always comfortable. Here are a few other ways to use a smart thermostat:
Adjust the temperature to suit different heating and cooling needs on each level of the home.

Get handy reminders when you need to change the filter or get alerts if your HVAC system malfunctions.

Program your thermostat to run the fan and circulate stale air in a room before a guest comes over.

Many smart thermostats also learn as you use them, creating a tailored plan to help you save energy.
Smart plugs are easy to find, easy to install and incredibly affordable. All you need to do is plug an appliance or light into a smart plug, and you've got a smart device.
Plugin and control a window AC unit, turning it on or off whether you're home or not.

Microwaves, televisions, computers, and other electronics often drain power, even when not running. A smart plug can completely cut the power on these devices.

Make your pet feeder smart by controlling when pet food dispenses.

Set your holiday lights to switch on after dark and to turn off at dawn.

Double-check that you've turned off a hair straightener, iron or other appliance, and if you haven't, turn it off from your phone.
Smart lights, like smart plugs, are perfect for renters. With smart lights, you can remotely turn lights on and off or create a schedule when you're out of town to make it seem like you're still home.
Adjust the brightness when reading, working or getting ready for bed.

If you have small children, change their lights to a particular color when they should be getting ready for bed, then set the lights to turn off at bedtime.

Program lights to turn on and off periodically when you're away from home to make it seem like you're still home.
ADT offers professional installation for your entire smart home security setup.
Our trained professionals are ready to help you build the perfect smart home package. ADT offers customizable home security packages with indoor and outdoor cameras, a smart thermostat, video doorbells, sensors and everything else you need to help make your home a smart home.
Get a free quote or call today.
Frequently Asked Questions about Smart Home Devices
What smart devices do you need to make your home smart?
We recommend starting off with health and safety smart home technology, like a fire detector and carbon monoxide detector, then move on to smart locks, an outdoor camera and a video doorbell. Then, you should consider smart devices you'll use every day, like lights and plugs, then other technology that will help make your life easier.
Why add smart home devices during a renovation?
While you can undoubtedly get easy-to-install devices like smart lights, sensors or a carbon monoxide detector, more complicated technology may require you to re-wire the system or hire an electrician. Consider adding these major additions during a home renovation to help you save time on future projects.
What are smart home devices and how do they work?
Smart home devices help you monitor and control different aspects of your home, from the temperature to the lighting, using a Wi-Fi connection and your tablet or smartphone. 
Do smart homes use less energy?
Adding smart appliances and devices to your home could help you save money and energy. Consider adding a smart thermostat, smart lights or plugs or motion-activated sensors and lights to help you save on monthly energy bills.