Home intrusions happen more often than you think. In fact, in 2019 alone, over one million burglaries led to over $3.0 billion in property losses for victims. And most of these took place at residential properties.
That's a lot of crime and a lot of loss. Not to mention the fear that comes with statistics like that.
But did you know that protecting your home isn't that hard? It's estimated that 90% of home burglaries could be prevented with some basic home defenses. With modern home security gadgets, you can prevent crime, keep your home safe, and enjoy peace of mind.
Ready to discover how easy and affordable it is to protect your home and your family? Keep reading to find out which home security gadgets you should install at your home for maximum protection and peace of mind.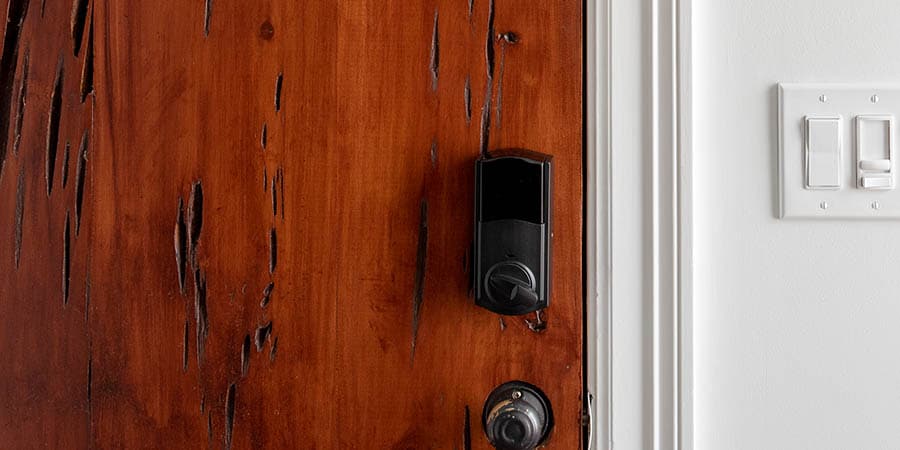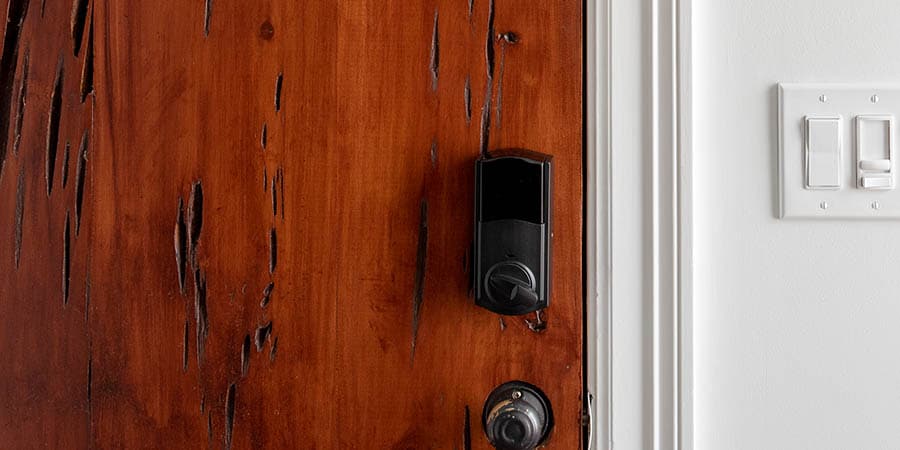 The Smart Door Lock
Arguably one of the most important home security features is the door lock. After all, the most common way for burglars to break into a home is through the door.
Old, outdated locks are becoming easier and easier to crack. But simply replacing your current lock with another normal lock isn't going to do the trick, either.
Smart home security gadgets such as smart locks make it much more convenient to keep your home locked up. Additionally, they keep your doors much more secure.
Benefits of a Smart Lock
When you install an ADT smart lock, you can forget your keys at home every day. You can unlock your door by entering a customized key code.
Alternatively, you can use the mobile app on your phone to lock and unlock your phone from anywhere. You can also receive notifications when the status of your lock changes, so you always know who is coming and going.
And when you leave for the day only to remember that you have a plumber or house cleaner showing up, you can let them in when they arrive and have it automatically lock behind them after 30 seconds.
You can also set up custom codes for family members or trusted neighbors and friends, who can take care of your pets or bring the mail inside while you are on vacation.
No home should be without the peace of mind that comes with a smart lock and the ability to control their home, even when they aren't around.
The Motion Sensor
In the unfortunate event that an intruder enters your home, you want to know about it as soon as possible. With an interior motion detector, you can receive notifications directly to your phone when the sensor detects motion. If you are away from home, the system can also alert ADT, so we can provide assistance and send help if needed.
Our motion detectors cover wide areas, meaning that most homes only need one or two to cover the majority of the house. Plus, you can adjust the sensitivity of the sensors so they don't alert you when your pets are moving around.
Burglars and thieves hate being illuminated. They also hate being surprised.
You can set up your motion detector to turn on lights in your home if the sensor is triggered at night time. You can also connect it to your security cameras so that they begin recording when it detects motion.
Motion detectors are some of the most useful security gadgets for those who travel frequently and would like to enjoy peace of mind at all times.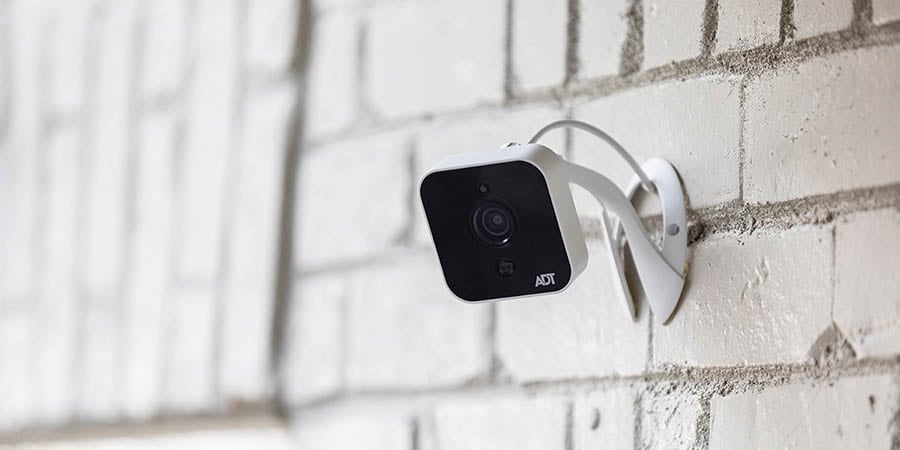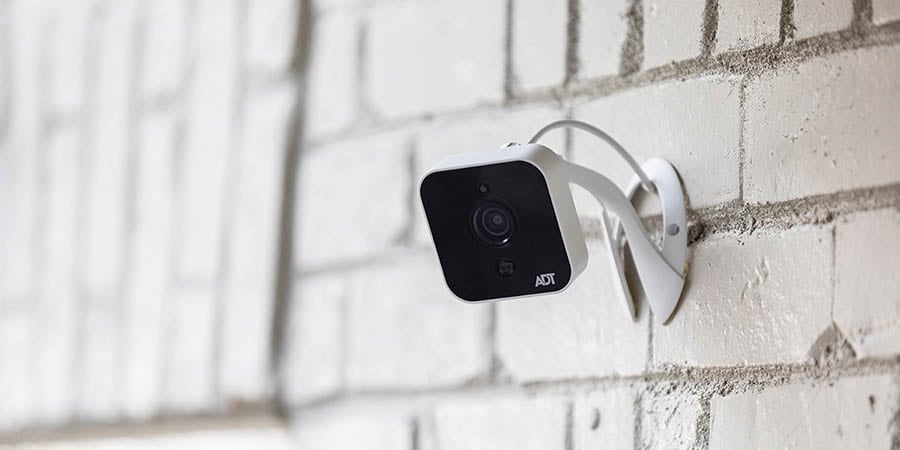 The Home Security Camera
Cameras are one of the most useful security gadgets for home use. Not only can they help prevent break-ins before they happen, as the sight of a camera may discourage an intruder from even trying to gain entry to your home. But they can also help authorities track down criminals to prevent future crime in your neighborhood.
There are a few different types of security cameras you can install at home. Here are three types to consider.
The Doorbell Camera
One of the best modern upgrades when it comes to home security technology is the doorbell camera. These handy little gadgets replace old doorbells and give you the opportunity to answer your door, even when you aren't home.
When someone arrives at your doorstep, you'll be able to see who they are with a crisp, 720p HD camera. You'll also be able to communicate with them through the ADT mobile app using two-way audio.
That way, if an uninvited guest shows up, you can find out why they are there, without having to get off the couch.
The video doorbell camera is armed with motion detection. When it detects someone approaching, it turns on and sends you a mobile notification. It even works great in the dark with night vision.
You can also keep an eye on your packages. Ensure they were delivered and keep an eye on them until you arrive back home to bring them inside. You'll also know when a courier mishandled a package, allowing you to notify the company of poor service.
The Outdoor Camera
Outdoor cameras provide similar benefits to the doorbell camera, but with a wider angle. You can set up cameras to cover every side of your home.
And they don't just record video. ADT outdoor cameras can differentiate between normal and suspicious behavior, notifying you when it detects the latter.
The cameras provide ultra-clear, 1080p HD video quality. And when visitors or intruders are detected, two-way audio can be engaged using the mobile app on your phone.
You'll be able to view any of your cameras in real-time, right from your phone. So if you heard a noise, or you thought you saw something out the window, you can reassure yourself without even moving.
You can even rig your cameras to turn lights on when motion is detected. This can be useful to scare off intruders. But it can also be useful when you arrive home at night and need some light to open the door.
The Indoor Camera
Indoor cameras are just as useful at protecting your home as outdoor cameras. You can use them to monitor your pets or children while you are away. With two-way audio, hopefully, you can get Fido to stop tearing up all your shoes while you're at work.
Or you can use indoor cameras to keep an eye on contractors working in your home, or babysitters. You can also set up custom tripwire zones, so you only get notifications for important events.
Entryway Contacts
Installing sensors on all of your points of entry is one of the best ways to keep your home safe. Door and window sensors can provide immediate alerts as soon as they are opened, as long as the system is armed.
So if you are tucked up in bed for the night, or out on vacation, you'll know instantly when someone is trying to access your home. You can also connect sensors to cameras, so they start recording as soon as a sensor is triggered.
And when your system is armed and a sensor is triggered, our professional monitoring team will be quick to alert police to keep your home safe and sound.
The Wireless Keychain Remote
Your smart alarm system is meant to keep intruders out, not you. It's vital that your security gadgets don't get in your way.
With a wireless keychain remote, you can easily arm or disarm your security system with the push of a button. So if you arrive home with a child in one hand and groceries in the other, you can keep your system from triggering alerts.
The key fob also has a panic button. If you ever feel unsafe at home, you can push it to notify ADT who can send emergency services right away. This nifty little button has already saved multiple lives.
The Digital Touchscreen Panel
With so many incredible security gadgets, it can be helpful to have one tool to manage them all. The ADT command panel installed in your home can connect all your security and smart devices for easy, one-touch management.
Use it to arm or disarm your home security system in an instant. Or use it to view live feeds of security cameras.
If you have other smart devices, such as smart lights, thermostats, or garage doors, you can control those from this panel as well.
The ADT App
Just like the digital panel acts as the central command center of your home's security functions, the ADT app for mobile devices gives you control from anywhere. Whether you are upstairs in your bedroom, across town at work, or traveling on another continent, you can stream a live feed of your cameras, lock your docks, and keep your home safe and sound.
You can also control your smart home features from afar as well. So if you forgot to turn the lights off when leaving the house, you can do so from your phone. Or if you'd like to crank the heater up before you get home, it will be nice and cozy by the time you arrive.
The ADT app will quickly become your favorite app, knowing that it works to keep your home safe and provides you with peace of mind at all times.
Home Security Smart Gadgets for Peace of Mind
Considering that our homes are typically our largest investments, it makes sense to protect them as much as possible. And luckily, protecting your home has never been easier, more convenient, or more affordable.
To get set up with some great home security gadgets that will keep intruders away and provide you with endless peace of mind, you can check out our current home security specials today to get started.