According to the FBI, approximately three burglaries are happening every minute in the US. Over half of these criminals strike in broad daylight. Home security systems can stop these criminals in their tracks and can deter them from even trying to break into your home.
If you don't have these installed, your false sense of security is the real culprit. Keep yourself and your family safe with more sophistication than ordinary locks and cameras. If a criminal wants to get around these, they will.
When it comes to home security, you can never be too prepared. Here are the security equipment essentials you need to know about to upgrade your home's simple security measures.
What Is Security Equipment?
Security equipment is the hardware used to help protect an area from unauthorized persons, poisonous gasses, or fires. Low-tech types of security equipment include walls, fences, dogs, and security personnel.
Beyond those, we move on to high-tech machines that require electricity and a digital network to do their jobs. Typical pieces of "home security equipment" include digital cameras, motion sensors, and alarms.
When these pieces of hardware are combined into a "security system", they become like one mind working to help protect your home and loved ones. This automated system can alert you, and first responders, in the event that someone is sneaking around your home, for example.
Smart Home Security Equipment
Whether you're running to the store for a minute or on vacation for a week, you might catch yourself worrying about the security of your home. With the help of automation, you can turn your place into a smart home and keep peace of mind while you're away.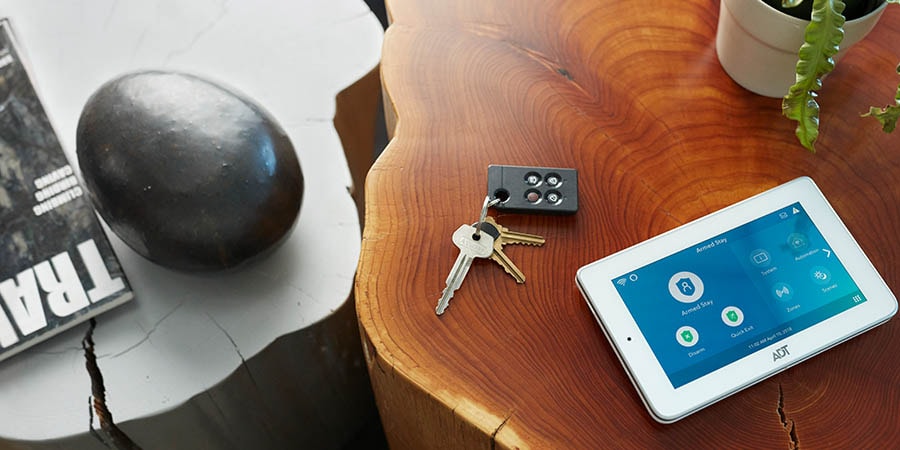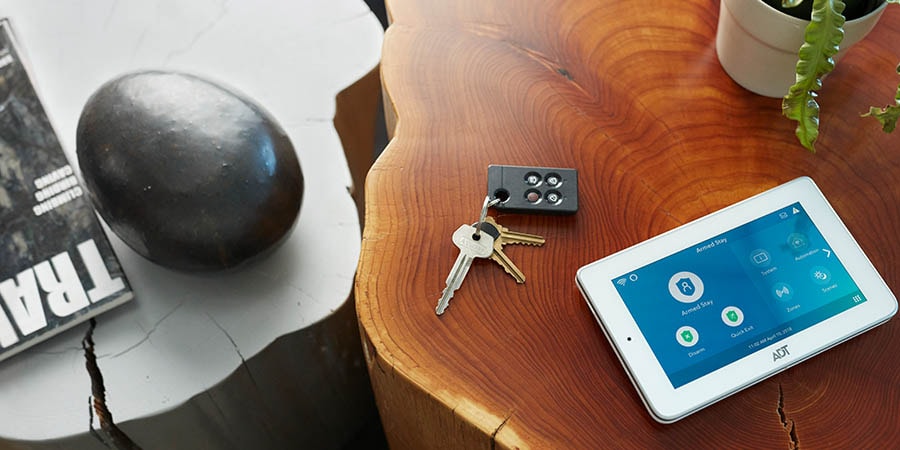 Touchscreen Security Panel
Conveniently control and adjust everything from your ADT Command touchscreen. The ADT mobile app gives you access to doorbell cameras, locks, thermostats, and garage doors. You can also control smart lights and security cameras.
You'll be alerted if a burglar tries to disable the lights, cameras, etc. the night before a crime, for example. With a smart security system, you'll know they're there before it's too late.
Nighttime Illumination
Your security panel has a back-lit keypad built-in, so the buttons are clearly visible. Centralized within the home, you'll know where your panel is when you need it most.
Security Sensors to Help Protect Your Home
Home security systems include several different sensors to help protect you and what you hold dear. When looking for home security solutions, you're going to want to make sure these devices are installed for maximum security.
Window and Door Sensors
Keep track of who's coming and going with window and door sensors. Consider installing these sensors on all main level windows and doors to alert you of a potential breach
These small devices attach to both the door or window and the frame and send an alert to your panel and smartphone if they detected a sneaky teen or potential burglar.
Motion Sensors
When armed in away mode, these sensors are on the lookout for any unexpected motion throughout your home. Best placed in high traffic areas, these sensors let you know if they pick up any unexpected visitors inside your home.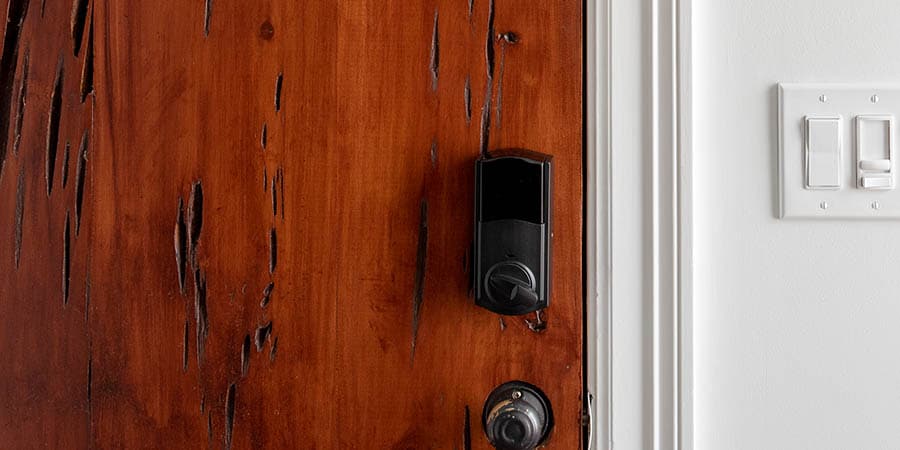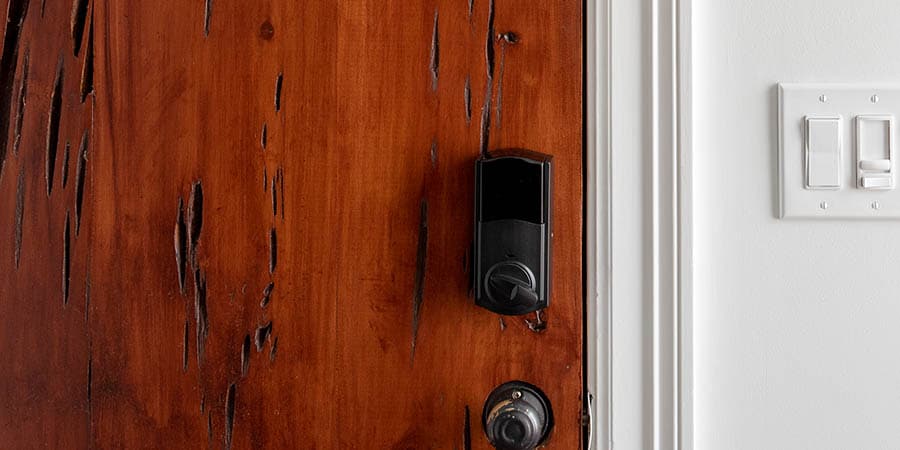 Smart Locks
Your smartphone acts as a smart key. No more hiding your keys under rocks and mats only for burglars to find and copy. Rest easy and keep your keys out of the wrong hands by using smart locks and cameras.
Controlled Keyless Entry and Live Alerts
Let's say your neighbor is going to be bringing your parcels into your home while you're away. But what if a different neighbor saw you hiding your key under the mat? By using smart locks and doorbell cameras, you allow the right people to enter your home.
Custom Codes
Make your own virtual key combinations for certain people such as contractors or maintenance workers. Choose from over 10,000 combinations. Have access to over 30 custom access codes through the ADT security equipment company.
Bump Guard
If you don't have a security system installed, your home or apartment probably has cylinder locks. These are easily compromised by something called "lock bumping".
What Is Lock Bumping?
"Lock bumping" was originally used by locksmiths to open locks without an available key. It quickly gained the attention of burglars, allowing them to break in without leaving behind any signs of tampering.
Bump keys are specially cut but easy to get. When placed into the lock, they can easily open a door. One would insert the key and gently hit the lock with a mallet or screwdriver, which aligns lock pins to the shear line.
This quick and quiet technique requires no special skill, and it works most of the time. Like almost two-thirds of break-ins, it leaves no sign of forced entry. Perpetrators need to be caught on camera or with lock-bumping tools on them if they're to be prosecuted.
Help protect against lock bumping by arming your home with ADT's patented technology.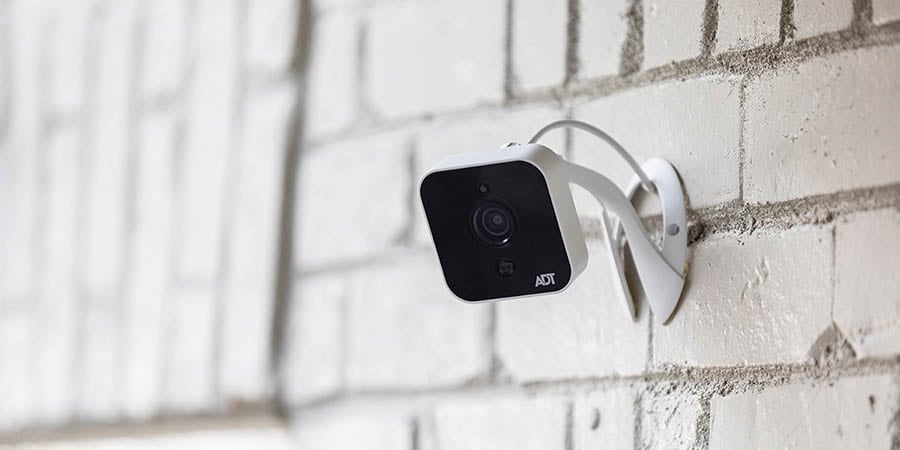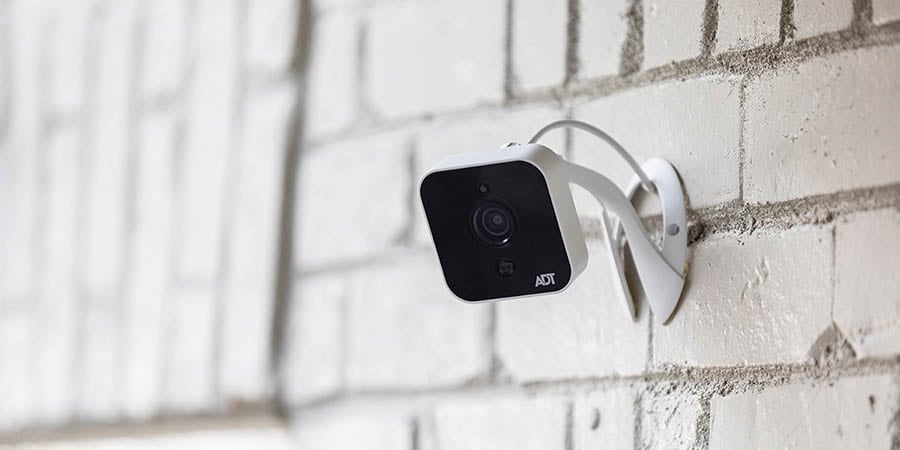 Security Cameras
Maybe you don't want to deal with security equipment such as cameras. We make it easy for you with our smart security camera system. Indoor and outdoor cameras are available which we can install and maintain.
Video Doorbell Camera
These days you should know who's at your door whether your home or away. Detect the visitor before you open the door using the video doorbell camera. Save yourself from an awkward conversation or save your own life, depending on who's there.
Outdoor Security Cameras and Indoor Security Cameras
Use ADT 1080p HD Outdoor Security Cameras to keep an eye on your home, inside and out. Maybe you heard a strange noise and you want to know what it was. We'll install a few well-placed cameras around your home and you'll be covered.
We'll only send you alerts when the camera detects the ones that count. These smart cameras are crisp, and work in low-light conditions with night vision capabilities. They know the difference between an intruder and a low-risk movement such as wind moving the brush or small animals running by.
Two-Way Audio
Don't settle for any indoor security camera or outdoor security camera. Ours have two-way audio capabilities so you can speak with anyone outside. Look for a security equipment supply company that can do this for you and don't settle for anything less.
Virtual Tripwires
Create ground zones and multi-dimensional tripwires. You're alerted when someone is approaching or lingering too long. This is especially helpful at nighttime and can give you peace of mind for sound sleep.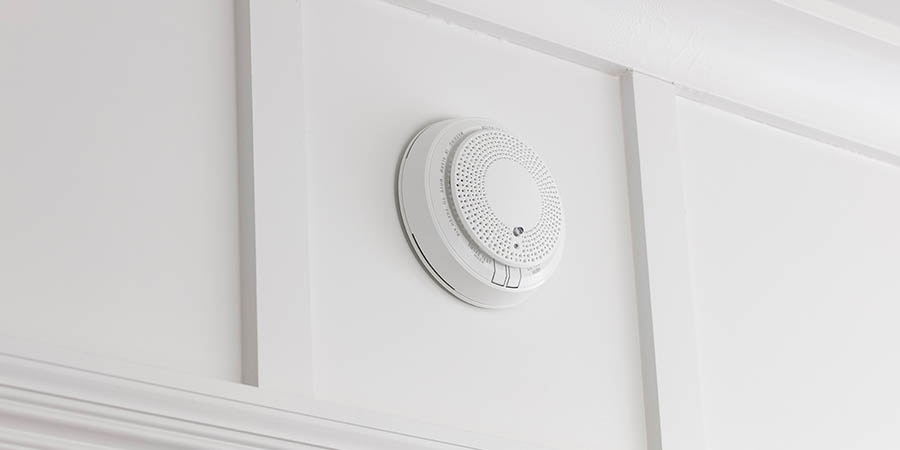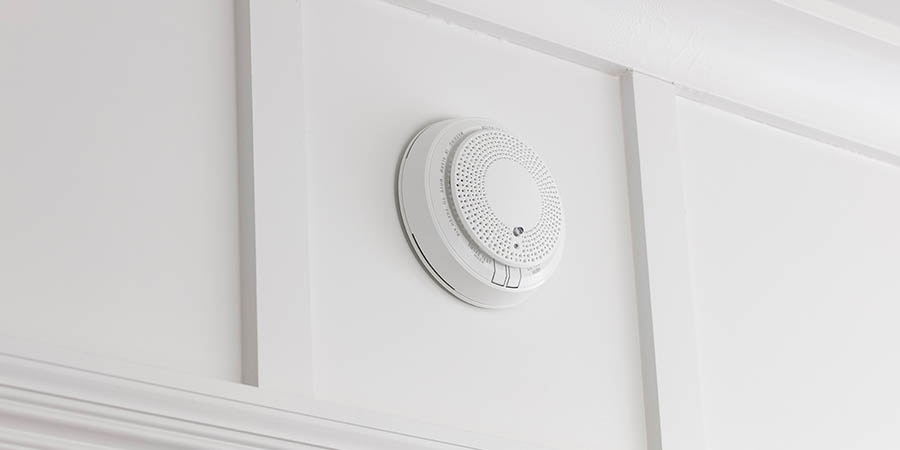 ADT Smoke Detector and Carbon Monoxide Detector
You have no time to waste when a carbon monoxide leak or fire occurs in your home. ADT sensors will alert us quickly so first responders can get to your home in a flash.
The National Fire Protection Agency (NFPA) took a national phone survey and asked if there was at least one smoke detector in the home. Of those surveyed, 96% of homes had at least one. That sounds like a huge percentage, but it means that a whopping five million households don't have alarms.
The National Fire Alarm and Signaling Code calls for at least:
One in every sleeping room

One outside each sleeping area

One on every level of your home
Smart smoke detectors can detect if temperatures are rising quickly. This indicates that fire is smoldering or spreading.
No More False Alarms
Smart smoke detectors offer 24/7 detection capabilities and avoid false alarms like cooking issues. The detectors know what temperature and rising rates mean trouble.
They help to protect your pets, for example, if there's a fire when you're not home. Immediately upon detection, we'll send you a text and alert the local fire department so your furry friends and home are safe.
Smart Plugs and Switches
Did you leave the coffee maker or curling iron on after you left the house? Control your lights and small appliances from anywhere with your internet-enabled smartphone. Simply connect the smart plug to the outlet and then plug in your small appliance and you're good to go.
Dim your lights, even if they aren't the dimming type. Turn them on or off with a smart switch. You have full control by using the app, and you don't even have to leave your chair.
Security While at Home or Away
Do you feel safe in our homes with the doors and windows locked? It could be an illusion. We can get into the habit of thinking it can't happen to us, especially if there's a guard dog on duty.
You should be able to see what's happening outside your home from every angle. Keep yourself, your loved ones, and your possessions safe. Stay up-to-date on the latest security equipment.
Wondering if a security system is worth the investment for you and your family? Find your local ADT branch to ask more questions today.