With the growth of e-commerce and increased online shopping due to the coronavirus pandemic, 10% more people regularly receive packages through the mail in 2020 than in 2019. Unfortunately, the number of people who experienced the theft of a package has also increased during this time.
While package theft tends to be an even more significant problem during the holiday season, it's important to be vigilant in protecting your deliveries throughout the year.
What to do if a package is stolen
In this article, we'll go over ways to help prevent package theft–whether you rent an apartment or own your home. We'll also go over some solutions to help find your package if it's stolen.
Let's take a look at how to report a stolen package and what you can do in the future to prevent package theft.
Before You Report Stolen Packages, Ask Around
We've all been there. You get home from work with the full expectation that the package you ordered would be sitting on your front porch. After all, you just received a delivery confirmation email just a few hours ago. It's easy to start panicking when you get to your front door, and there's no package in sight.
Before you jump to conclusions, here are a few steps to take. These steps can help ensure that you don't start going through the process of getting a refund when the package wasn't stolen at all.
Make Sure That It Was Delivered
Even if you receive a delivery confirmation, it's possible that the delivery company made an error. Contact the company directly to confirm that the parcel was delivered at the time and location the tracking service said it was. It's always possible that there was a mistake, so it's worth checking this out first.
Look Thoroughly and Check with Your Roommates or Family Members
Be sure to look thoroughly on your porch or front step, to see if the package was placed somewhere unusual. Sometimes delivery drivers will try to be courteous and put boxes out of sight to help protect your items from being stolen.
It's also possible that someone else in your home grabbed the package and brought it inside already. Ask around just in case a family member or roommate forgot to tell you they already brought your package in from the porch.
Check with Your Neighbors
Sometimes, delivery drivers will leave your package with one of your neighbors if they're worried that it isn't secure to leave a box at your front door. It's uncommon for packages to get delivered to the wrong address, but it's possible a neighbor received it without realizing it.
Ask Your Neighborhood Watch
If your community has a local neighborhood watch, contact them and ask if there has been a string of package thefts recently or if anyone noticed suspicious characters around your house. They may have information to help you recover your stolen item.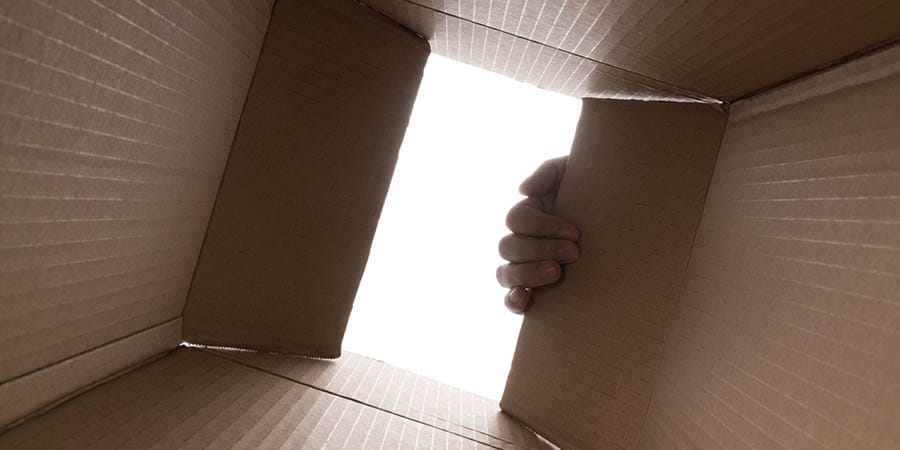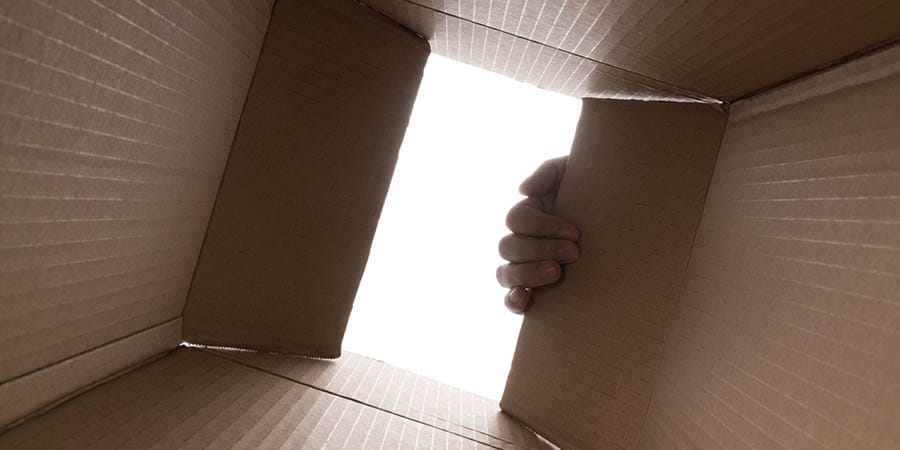 Someone Stole Your Package? 5 Ways to Recover Stolen Deliveries
Once you've asked around about your package, let's take a look at what you should do next. Whether you think your neighbor stole your parcel or someone else, you can frequently get a refund or a replacement from the sender or delivery company.
1. Contact the Sender
If you know that the package was definitely delivered but was probably stolen, the next step is to contact the sender. There are a lot of retailers out there that will be willing to work with you to help deal with this issue. Some of them might even replace or refund your purchase right away and take over the responsibility of dealing with the delivery company.
What if the package that's missing was sent by someone other than a retailer, like a friend or family member?
In this instance, you'll want to contact the sender and make sure they had the correct address on the label. Sadly, the only thing you can do if you think your items were stolen is to file a theft report.
2. Report It to FedEx, UPS or USPS
Different shipping companies have other processes for how to report a stolen package.
For FedEx, the process is relatively simple. You can file a lost package claim online to fill out and submit. In general, it takes between five and seven business days for FedEx to resolve a claim of this nature.
If UPS delivered your package, you'd need to wait 24 hours until after the supposed delivery time to file a missing package claim. You'll want to contact the seller because the refund will be issued to them rather than to you. If the missing package came from an international address, it might be challenging to get a replacement or a refund through UPS.
For USPS missing packages, you'll first need to fill out a Help Request form that will notify your local Post Office so they can help locate any missing packages. If you don't recover your parcel within seven days, you'll need to fill out a Missing Mail Search Request with the tracking number, evidence of insurance and proof of the item's value. You'll also want to submit any evidence you have that the package was actually stolen.
3. Report the package theft to Amazon
While this point technically falls under the "contact the sender" section, Amazon is by far one of the biggest online retailers, so it deserves its own discussion.
Luckily, Amazon makes getting a refund for missing packages pretty easy. If the tracking software shows that a package arrived, but you didn't physically receive it, or it was stolen, you can contact Amazon once 36 hours have passed since it was supposed to have arrived. If a third-party seller sent the product, Amazon would still handle the refund.
4. File a Police Report for the Stolen Package
Now let's take a look at how to report a stolen package to the police.
Unfortunately, if there aren't any witnesses and you don't have a doorbell camera or outdoor security camera, there probably isn't much the police can do. If there have been package thefts in your neighborhood recently, there is a higher likelihood that the cops will investigate the situation.
If you're planning on making an insurance claim regarding the missing delivery, a police report can be helpful documentation to have.
5. Talk to Your Credit Card Company
If none of these other tactics have worked, you can contact your credit card company to find out if there are any protections in your card agreement. This means that your card provider might give you a refund, even if the seller or delivery company won't.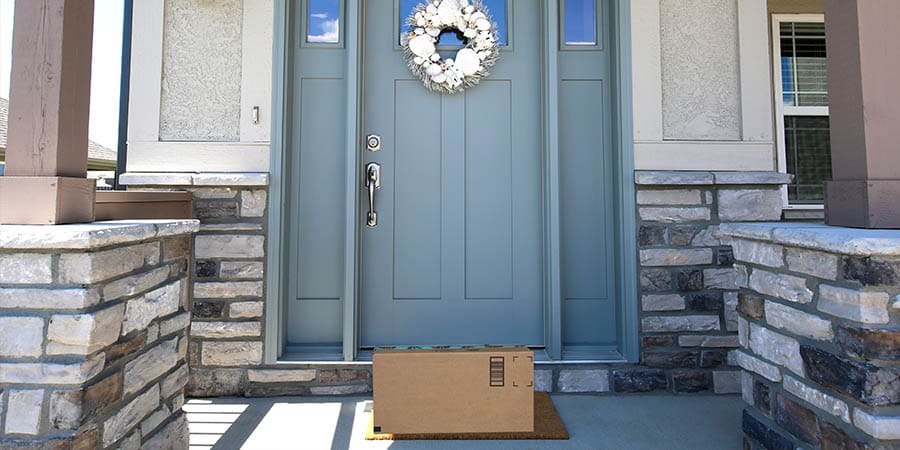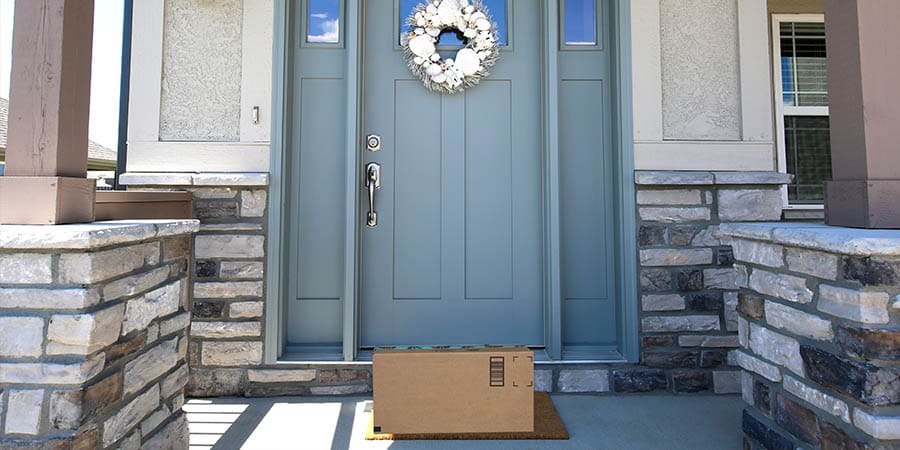 Don't Fall Prey to Porch Pirates Again: How to Help Prevent Package Theft
Once a porch pirate has burned you, the last thing you want is to go through the process again. Let's look at some of the ways you can prevent having packages stolen in the future.
How to prevent package theft?
Whether you rent or own, almost everyone has experienced package theft at one point. It can be disappointing to look forward to receiving something, only to find that it never arrived.
We've compiled a list of suggestions, whether you rent or own, to help prevent package theft.
Rent a package locker or parcel locker.

Sign up for free pickup or delivery of packages from the USPS store.

UPS offers rental mailboxes at UPS Stores from any carrier.

Install outdoor security cameras.

If you have the option, choose a delivery time when you know you'll be home.

Request a signature on delivery.

Get a P.O. Box at your local USPS store.

Install a doorbell camera.

Get the package delivered to your work office.

Opt for Amazon Hub Locker pickup.

Purchase package insurance. This allows you to track your package, making it easier to intercept when it gets to your apartment or home.

You can utilize a remote smart lock, allowing a trusted delivery person into your home.

Pick up UPS packages at your local CVS.

Collect your FedEx parcels from Walgreens.

Request package drop off in your fenced-in backyard or garage.

If you're friendly with your neighbors, see if they will hold or pick up a package when you're not home, especially if you offer to do the same for them.

Sign up for UPS My Choice to schedule deliveries.
Have Your Packages Delivered to a More Secure Location
You might consider installing a package lockbox near your mailbox or even a more concealed non-locking box further from the street. If you choose to go this route, you will want to communicate with the delivery service to ensure that they leave the package in the right place.
If most of the packages you're receiving are from Amazon, you might consider getting an Amazon locker. There are also some convenience or grocery stores that offer a lockbox delivery service.
Get a Doorbell Camera to catch Porch Pirates
While doorbell cameras aren't necessarily the best theft deterrents because they are less visible, they can make it possible to catch the thief in action. While outdoor security cameras might scare away a thief, doorbell cameras give you a clear image of their face as evidence.
They also serve the dual function of helping you keep an eye on the comings and goings of your home. And if you make sure you get one with 2-way audio, you'll have the ability to respond when someone rings your doorbell–whether or not your home.
Advertise Your Home Security System on Your Windows and In Your Yard
It doesn't hurt to place a yard sign and some window stickers advertising your home security system. This can deter thieves who aren't willing to chance getting caught on camera or setting off a motion detector alarm.
How to prevent package theft in a home you own?
If you own your home, you may have permanent options available at your disposal. Here are a few suggestions:
Upgrade your mailbox to one that is anti-theft or upgrade it to a mailbox with an attached delivery slot.

Add a parcel delivery box or package drop-off box to your front porch. These days, many options are both decorative and functional.

Choose a box that bolts or attaches to your porch or wall for added security.

Add hedges or plants. Make sure to request that the delviery person hides your package behind this shrubbery.

If you have a porch or garage separate from your home, or you trust your delivery person, you can use smart locks with your security cameras.Indoor cameras are also beneficial in this instance, allowing you to watch every layer of the delivery process.

Track your package and unlock your door when the package arrives, allowing the delivery driver to drop it off inside.
How to prevent package theft in an apartment?
Many apartments don't have porches, so you'll have to develop less permanent solutions for hiding packages.
Request package drops with your leasing or management office.

When you take a tour of the apartment, see if you can check out the package dropoff area. Is it an open area that anyone can access? Are there lockers? If you get a lot of packages, it may be beneficial to add this to your "must" list when looking for a new rental.

Consider asking your apartment complex if you can use the office's mailing address for packages instead of your direct apartment's address.

Blue by ADT offers an apartment-friendly suite of home security options, whether you opt for a doorbell or outdoor camera to help keep an eye on your home.
Install Outdoor Security Cameras
As we mentioned previously, outdoor cameras can help deter thieves and catch them in the act.
If you Install obvious outdoor security cameras, an individual is a lot less likely to swipe your package if they know that you'll have footage of them committing the crime.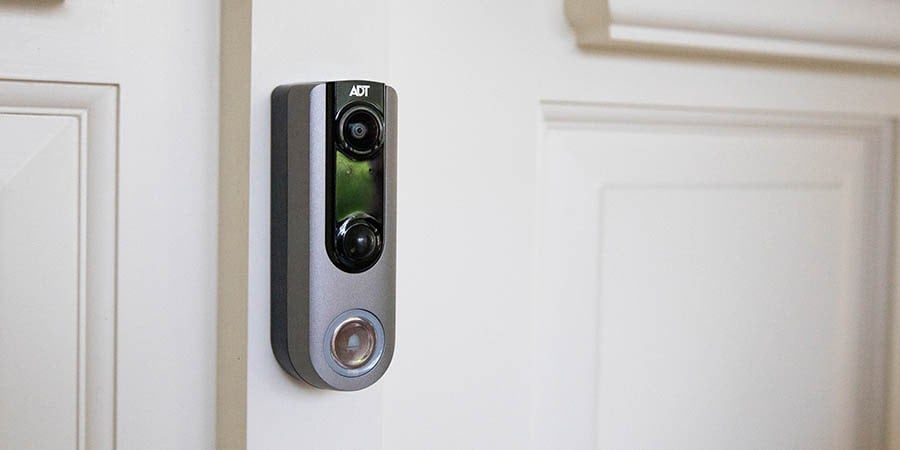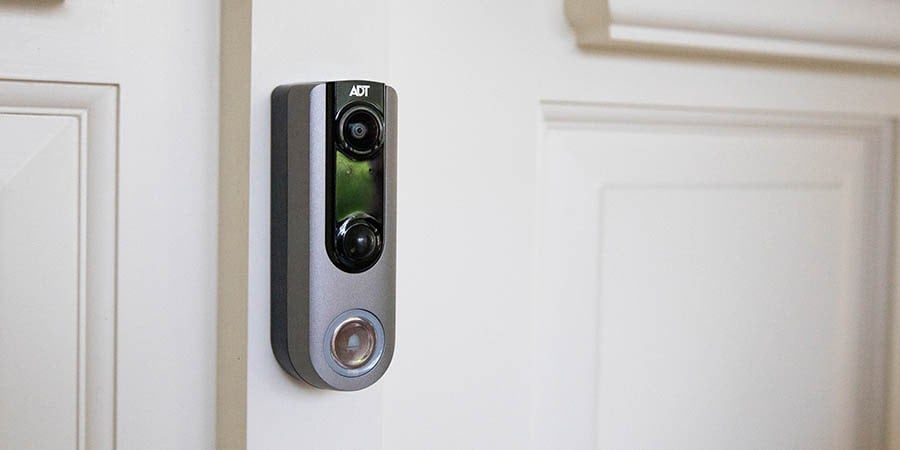 ADT is one of the leading home security providers in the US.
As package theft continues to increase, it doesn't mean you've got to sit by and wait to become a victim. You can do numerous things to help prevent package theft, especially during the holiday season.
For instance, you can sign up for delivery alerts that notify you of your package's current status and when it gets delivered. It's also helpful if you install a security system to catch people in the act.
ADT is one of the leading security providers in the world. Contact us for a free quote. We've got home security systems, doorbell cameras and outdoor security cameras that can help protect you from package theft today!
Stolen Package Frequently Asked Questions
Are carriers responsible for stolen packages?
USPS may reimburse you for stolen, lost or missing packages if the mail was insured. If your packages weren't insured, they likely won't issue a refund. Instead, you'll want to contact the seller. This holds for other delivery services, too.
How Do I Report a Stolen or Missing Amazon Package?
If the tracking information tells you that your Amazon package was delivered, but it doesn't show up within 48  hours, there are steps you can take. 
Make sure to verify you put the correct address in with your order.

Look around for any missed delivery notices, and make sure it's not stuck with other pieces of mail.

If you can't find the item around your property and it doesn't seem like your neighbors received it, it's time to move on to the next step.

Click on the Contact Us tab on the Amazon site and select the items that didn't arrive.
Next, you'll choose "where's my stuff?" under "Select an issue" and then "tracking shows delivered but shipment not received" under "select issue details." Tell them how best to contact you, and a representative will reach out to you.
Note that a third-party seller should be contacted directly.
Do Police Investigate Missing Packages?
How much help you get from the police depends on your location and whether or not package theft has been a recent issue in your neighborhood. The police are more likely to pursue the case if you have evidence, such as security camera footage. Without any leads or evidence, there isn't much they can do.
What do thieves do with stolen packages?
Many thieves steal because they simply have the opportunity. They see a package out for a few days and figure it's an easy thing to swipe. They may keep your package, sell it in a pawnshop or Craigslist, or even re-gift the item.
As package theft continues to increase, it doesn't mean you've got to sit by and wait to become a victim. You can do many things to help prevent package theft, especially during the holiday season.