Your furry family members are important members of your family, but it's impossible to always be home to an eye on them. Their safety is important, and that's why monitoring pets is becoming increasingly common among pet parents.
A dog camera or cat camera allows you to monitor what's going on at home, even when you're not there. These security cameras give you a crystal clear 1080p live stream view of what's going on at home.
ADT's security cameras also double as pet cameras to monitor your pets while you're away from home. The indoor camera, outdoor camera, and doorbell camera all have motion-activated sensors and a two-way talk feature, allowing you to check in and say hello to your pet from virtually anywhere.
Below are nine different ways ADT's pet cameras can help you keep an eye on your best friend.
Remote Pet Observation
You may wonder what your pet gets up to while you are stuck at work or out running errands. An ADT home security system doubles as a pet camera so you can observe your dog or cat from anywhere.
Motion-activated cameras will capture 1080p video clips of your pet in motion. Or you can access live videos from your phone via the Control phone app to see exactly what is going on at home. Even in the dark, the camera's night vision capabilities can catch entertaining videos of your dog or cat getting into mischief.
But a pet cam isn't just for capturing the funny things your furry friend does; it can also be used to monitor your pet's behavior while you are away from home. You may find that your pet has hilarious habits while you are away from home, but you also may realize they have issues that you wouldn't otherwise be aware of.
Pet owners can set cameras up anywhere in the home to closely monitor behavior. We suggest putting them in areas that your pet frequents. It can also be helpful to put them in rooms where your pet frequently gets into mischief.
Any device with the ADT app will allow you to watch your pet in real-time. That means you can monitor your pet from your phone, PC, or tablet, as long as you have access to the internet.
Pet cameras in your home allow you to see what your pet is up to and determine if there are any behaviors that need to be addressed.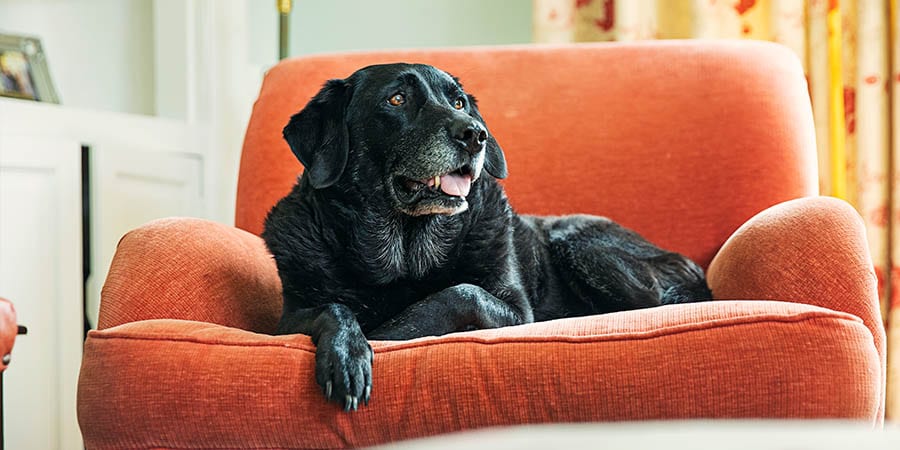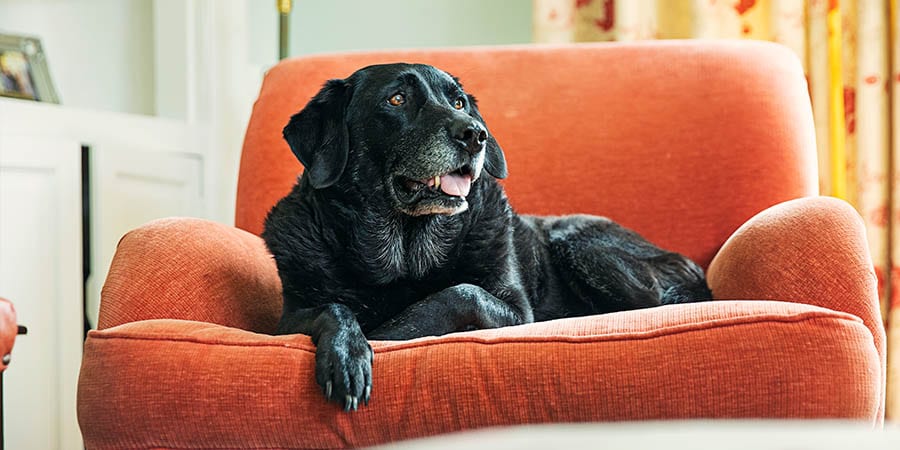 Health Monitoring
Your pet's health is important − that's why Americans spend billions of dollars each year on pet care. But what about health issues that you may not even be aware of?
A pet camera can help you monitor the health of your pet while you are away. Your dog may display behavior patterns that you wouldn't notice if you didn't have a puppy cam installed. Plus, being able to capture these behaviors means you can show your vet first hand any issues that you notice in your furry friend.
Home security systems have another benefit for your pet's health, too. Smoke and carbon monoxide detectors can inform you of a dangerous situation before it's too late. This security system can save your dog's life in an emergency situation.
Your pet is a part of your family, and his health is important. Using a security system that doubles as a pet camera allows you to monitor your pet's health and save them from emergencies so you can cuddle your pet for years to come.
Interact With Your Pet
You probably miss your pet when you aren't home, but you may not realize that he is struggling to cope with being left alone, too. In fact, 85 percent of dogs deal with separation anxiety when their owners are away.
If your pet deals with separation anxiety, you may not have realized it before using a pet camera. But when you have obligations keeping you from your furry friends, how do you comfort them?
With our two-way pet cameras, you can speak directly to your dog or cat to calm them down. No more worrying about them being anxious while home alone. Using our app, you can comfort your dog or cat when it needs you most.
Training While Away From Home
You can strategically place your cameras throughout your house to ensure that your pets are on their best behavior, whether you're home or not. No more wondering if your dog is stealing treats from the pantry; live and recorded footage will let you know exactly what he's been up to.
And you won't have to helplessly observe your cat scratching up your nice leather sofa. The two-way audio function will enable you to correct bad behavior before it gets out of hand. Instead of being restricted to your home for training your pooch, these features allow you to train your pet from anywhere.
Adjust Comfort
Unexpected events can prevent us from being home to ensure our pets are comfortable. Using your pet camera and home automation, you can make sure your pets are nice and comfortable, no matter where you are.
Adjust your ADT connected thermostat and lighting to maximize your pet's comfort without wasting electricity. You can use the Control app to adjust your devices manually. Or set up automations to adjust the thermostat and lighting for different times of the day.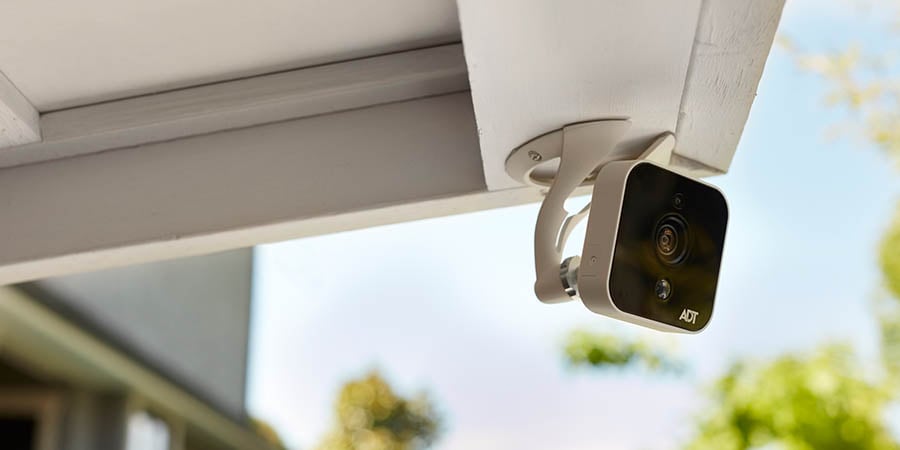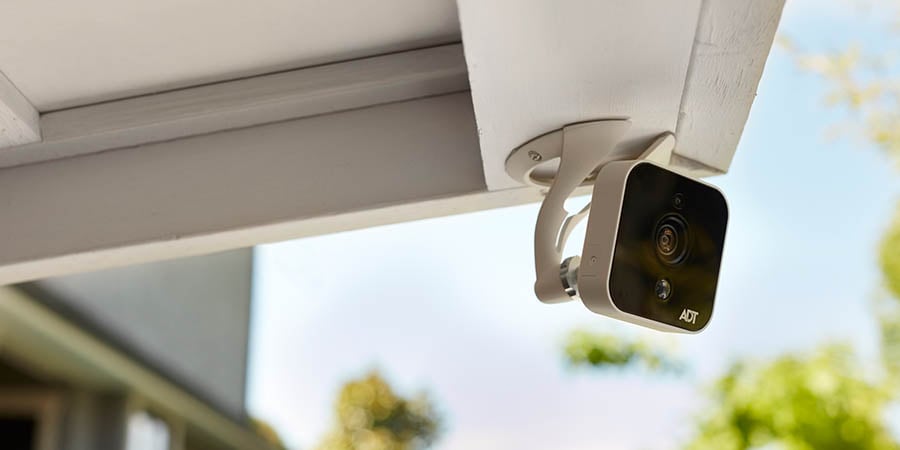 Allow Access Conveniently
With ADT doorbell camera solutions, you'll know exactly who is trying to access your home with its wide-angle view of your front door. If they are there to help, you'll be able to let them into your home from anywhere.
Using your smartphone or iPad, you can unlock your smart lock remotely to allow the dog walker to get in, even if you forgot they were coming. Or in an emergency situation, you can unlock the door for the police and fire department so they can quickly access your home and potentially save your pet's life.
Monitor Movement
Is there a room in your house that your furry friend isn't supposed to enter? Using your pet cameras, you can set up notifications to monitor your pet's movements.
Our security pet cameras are motion-activated, so they will record video clips when they sense motion. The motion notifications can also let you know when to check in on Fido. You'll know when your pup is moving around the house and have peace of mind knowing exactly what's going on.
Keep Intruders Out
Perhaps one of the biggest benefits of having a home security system that doubles as a pet camera is that you know your pet and home are safe and sound. While you are watching your dog's behavior, you'll also want to know that nobody is trying to get into your home and potentially harm your furry friend.
Pets, especially small ones, are not always a deterrent for intruders. A security system, on the other hand, will almost always scare the burglar away. An alarm system will keep intruders from entering your home and endangering your pet.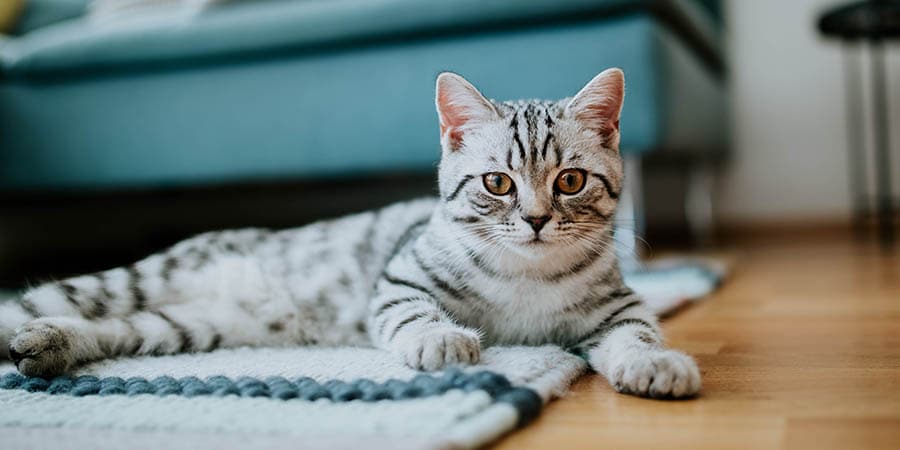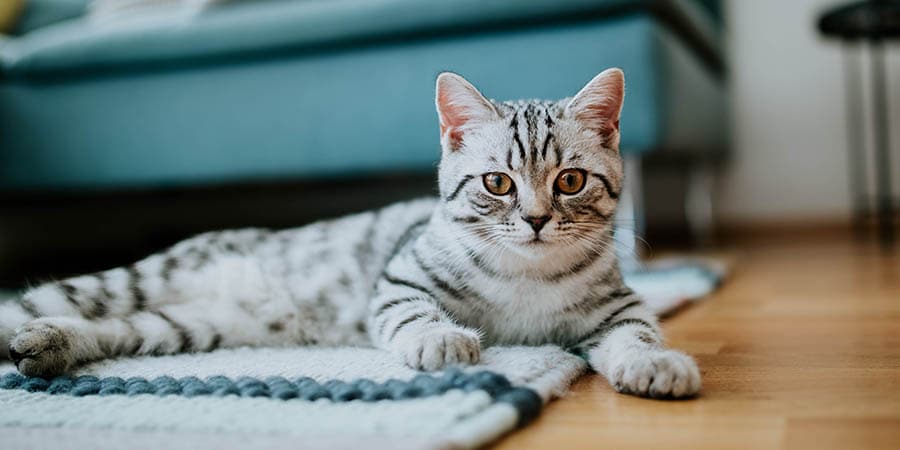 Pet Sitter
Even when you aren't closely monitoring your home, we are. An ADT alarm system and pet cameras allow us to look out for your pet when you can't. If any alarms go off, we are able to ensure the safety of your pet and your home.
ADT systems have their own WiFi system built-in, keeping camera access secure from outside sources while helping to protect your pets. You don't need to connect to your home WiFi unless you plan on using Smart Home Automation features. And you can monitor from anywhere using the mobile apps; all you need is a WiFi or mobile connection.
Pet cameras can operate as pet-sitters so you can have peace of mind knowing that your furry family members are safe and sound. And if anything goes wrong, our dispatchers will be ready to take action to keep your pet and your home safe.
Pet Cameras for Your Pet's Safety
At ADT, we go above and beyond to ensure the safety and happiness of your pets. You can monitor what's going on at home and know that your furry friend is safe and happy, no matter where you are.
The two-way, HD video pet cameras allow you to interact with your pet and train him while you're not home. Your pet will be safe and comfortable with all the features you have access to.
We know your pet is an important member of your family. Explore all the safety solutions we have available to help protect your home and family--including your pets.