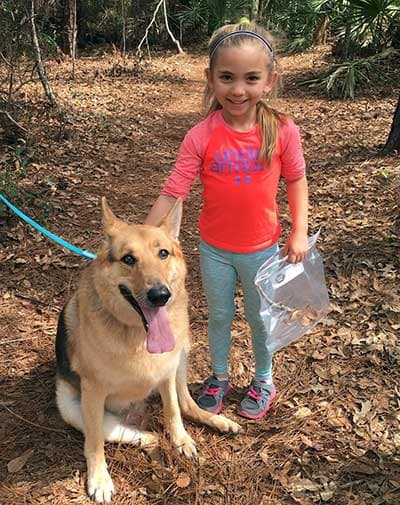 Ocean Springs, Mississippi; September 14th, 2019. It was a Saturday morning and everyone at the Betterton household was helping to knock out their weekend to-do list. Sam Betterton started the laundry and then left to run a few errands, leaving her husband in charge of cleaning out the garage. A little while later while shopping at CVS, Sam received a call from an unknown number. On the line was Katie Whaley, a dispatcher from ADT's monitoring center in Knoxville telling Sam she had just received a signal from the home's smoke detector.

Sam dropped everything at the store and called her husband on her way back home. The moment she reached him, she knew something was wrong. He had left to run errands of his own, and now they were both racing back to see what was happening to their home.

Her whole drive back, she kept checking their security cameras for any signs of a fire. Suddenly, she saw her husband run into the garage then back out, grabbing his phone to call 911. Sam then saw him trying to kick in the front door.
"Losing Bob would have been devastating. "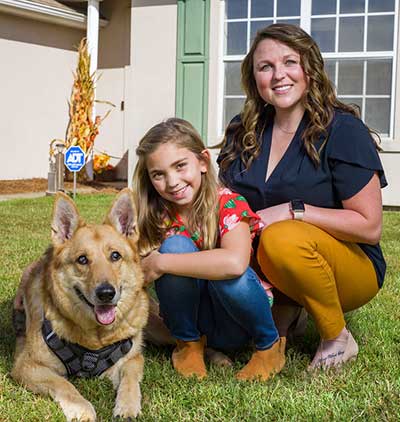 Sam's husband fought against the smoke to make it to the living room and was screaming for the family's beloved German Shepherd, Bob, who was nearly 12 years old. The couple's eight-year-old daughter, Madison, was very attached to Bob and the family had lost two other dogs earlier in the year, so losing Bob would have been devastating.

After what seemed like hours, her husband emerged from the smoke with Bob. Her husband was hunched over coughing. Bob, panting and scared. He then jumped into action and grabbed a garden hose, spraying water from the garage. He only stopped when the Ocean Springs Fire Department arrived and took over.

Luckily, their home was not burned to the ground, but still experienced significant damage. Sam and her husband can say without a shadow of a doubt that if had they been without ADT that day, they would have lost everything. Without that fateful phone call from Katie, they would have come home to ashes and lost their beloved Bob.

To celebrate how this family was saved, an ADT LifeSaver event was held in Ocean Springs, Mississippi at their home on October 22nd. Among those who were recognized at the ceremony were: Katie Whaley, the dispatcher who called the couple, Clyde Evans, who sold the couple their security system, and Edward Brewster of the Mobile Branch, who installed their system in 2015. On behalf of ADT, $5,000 was awarded to the Ocean Springs Fire Department for their quick work in responding to this home emergency.
Share how ADT has helped protect you
Tweet @ADT & share your #ADTSaves story with us on Twitter.
Customers Tell Their Stories
The ADT LifeSaver Program recognizes outstanding ADT professionals who helped save a customer's life.
A Guinea Pig for Fire Response
`
"That call from ADT helped save our lives. And the fast response of the fire department helped save our house."
- Amy S., Wayne Township, IN