Did you know that, according to ValuePenguin, 65% of Americans have at least one smart device in their homes? Out of these smart home devices, 17% of them include security systems.
If you're interested in smart home systems to take your basic home security to the next level, then you might be asking yourself frequently asked questions such as:
"What is the difference between a smart home and home automation?"
"What can be automated in a home?"
"How can smart home devices be integrated into my home to create a 'smart home?'"
"What is the best smart home system?"
If you don't have the answers to these questions, then you might not know which smart home system is best for you or how to use it to keep your home secure in 2021. That's why we've put together this guide.
In it, you'll learn all you need to about smart home systems and security. Finally, you can have a home that is both high-tech and secure. Read on to learn more.
The Difference Between a Smart Home and Home Automation
If you've been thinking of getting some smart home devices for your home, then chances are you're curious about the difference between a smart home and a home automation system. Even though they both involve smart home devices, they are slightly different.
A Smart Home
When you have a smart home, you have different smart home devices connected to it. If you're asking yourself the question, "What can be automated in a home?" we'll answer that question here. Some of the items you can automate include:
Voice assistants, such as Apple HomeKit (Siri), Google Assistant, or Amazon Alexa

Smart speaker

Smart lighting

Smart plugs

Smart lock

Smart doorbell

Smart thermostat

Other smart appliances
Additionally, objects include home security cameras, smart thermostats, smart light switches, video doorbells, smart smoke detectors, robot vacuums, and garage door openers. As you can see, having a smart home makes it possible for you to automate nearly every feature of your home.
However, with a smart home, even if you have the best smart home technology, you aren't using them as effectively as possible.
This is because they're all connected to different systems.
You might end up with many different apps on your phone, having to constantly switch back and forth between them to make sure that your music is playing, your lights are turning, and your home is protected from burglaries.
If you have a large number of smart home products, you might end up forgetting to turn something off or on, or use it incorrectly.
This could end up being dangerous in terms of potential burglaries if you end up leaving your garage door open, forgetting to lock your smart lock, or having your smart security system's cloud subscription run out.
Smart Home Hub
One of the solutions for making it easier to manage all of your smart devices in your home is a smart home hub. This is a platform that makes it possible for you to control several smart home devices at the same time for a connected home.
Even if they don't connect to each other, this platform can work. It also makes it easy for you to automate many of the processes in your home.
For example, closing locking your garage door after you park your car, turning on your security camera at night or even just turning on your smart light bulbs while on vacation.
However, there are still some limits to these smart home hubs. This is because they're designed for specific types of devices.
Connect it all with a voice assistant
Many smart speakers, like Google Assistant, Sonos or Amazon Alexa, are being designed to work this way, but you still might have to manage other parts of your home separately.
The Home Automation System Solution
This is where home automation comes in. Even though this type of system is similar to having a smart home or smart home hub because it involves managing different devices, it's far easier to use. This is because home automation devices are controlled from the same platform.
As a result, it's easy to manage all of your devices. Processes such as automation are easier too.
If you're going this route, you need to be sure that you choose a system that meets all your needs.
Otherwise, you would have to buy smart home devices that work separately from the system, which goes completely against the point of using it in the first place. So, how do you find the best home automation system solution for you?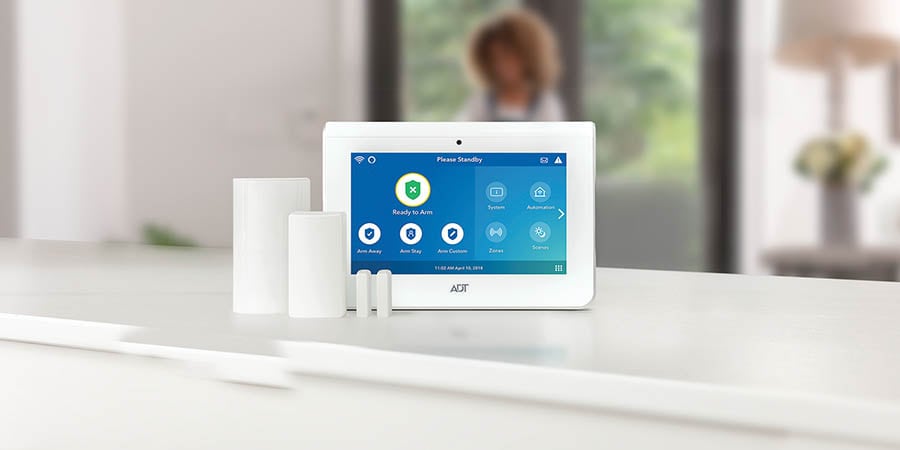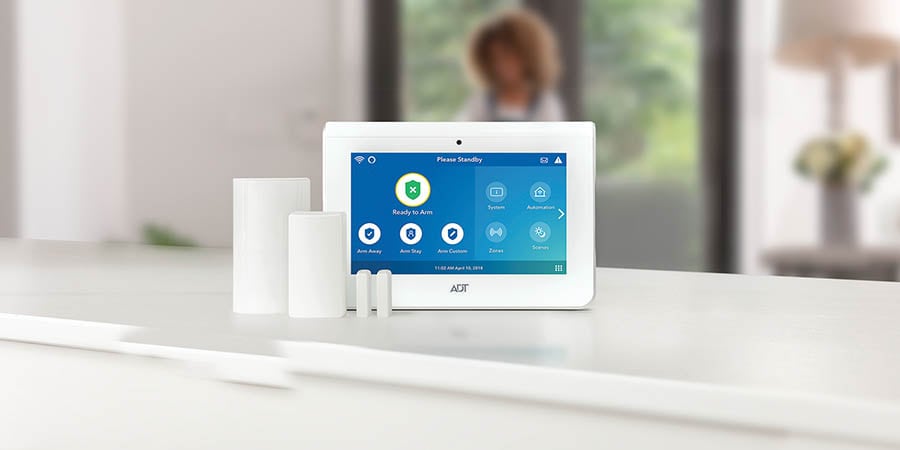 The Best of Smart Home Systems
The best smart home system is the ADT Smart Home Security System. Using the ADT Mobile App, you can remotely access and control many of the elements of your home, including thermostats, your garage door, your security system, and more.
Wondering if a smart home security system is worth it? Here's why we think it is.
Smart Locks
One of the features you can use with the ADT Smart Home Security System is smart locks. With these locks, you get keyless entry, which means that if you misplace your keys, you can still get inside your home. You also get live alerts via email and text.
So if someone is trying to get into your home, and you're not expecting any visitors, you'll know right away. You also get mobile access.
As a result, you can unlock and unlock your doors with your ADT mobile app, even if you aren't home.
If you need to let in someone to complete a renovation project in your home, for example, you can do this easily from anywhere.
Smoke Detectors
One of the most important elements of any home is its smoke detectors. One of the biggest benefits of the ADT smoke detector is that it has rate-of-rise detection. This means that it senses when the temperature in your home rises.
Considering that this is an indicator of a fire that's rising rapidly, this is an incredibly important feature.
Additionally, they come with fault detection that's enhanced, which means that the smoke detector will be less likely to go off when there's a "false" fire-when you're cooking, for example.
The fire protection is also monitored 24/7. This means that the smoke detector will immediately alert ADT's monitoring centers the second there's a fire emergency.
When these smoke detectors are part of your ADT Smart Home Security System, using them is even more effective. If there's the detection of heat or smoke, you'll immediately get alerts on your phone.
If you need to let in first responders, you can unlock all your doors (because of the smart locks). You can also turn off your home's air so that the smoke doesn't spread as quickly.
Note that for these services, additional products and services are required.
Smart Plugs
With ADT smart plugs, you can remotely control your small appliances and lights. It's easy to set up.
All you have to do is plug it in, after which you can connect your small appliance or lamp. You can also use this smart home device to dim your lights.
This is possible even if you don't have a dimmer in your lamp.
Additionally, because the entire system is connected and accessible from your phone, you can control your lights and small appliances remotely.
So if you're worried that you left an appliance on, such as your coffee maker, you can simply turn off the smart plug through your ADT app.
In addition to providing you with convenience, these smart plugs make your home safer. You'll be less likely to start a fire if you can turn off appliances from far away.
Additionally, you can turn your lights on when you're away from home on vacation. This will deter burglars from coming in since they'll think that you're at home.
Garage Door Security
One of the biggest benefits of using the ADT Smart Home Security System is that you can implement garage door security with it. With this garage door security, you can connect to most garage door devices, because it's compatible with most.
Additionally, because you can remotely control your garage door with the ADT app, you can open or close it from anywhere.
If you need someone to come in to pick up some boxes from your garage, for example, you can open the garage even if you're at work or on vacation.
You'll also receive instant alerts on your phone. If someone has broken into your garage, you'll know immediately. And if you forget to close your garage door after rushing off to work in the morning, you'll also know immediately.
A Variety of Connections
Do you already have several smart home devices in your home? Not to worry, because you can still connect those devices to the ADT Smart Home Security System. As a result, you get convenience and security.
With Z-Wave technology, the ADT security home system senses all of the smart devices in your home in mere seconds. After this, you can control all of these devices with the ADT mobile app.
In addition to making it easier to control everything from the same place, you can also do it from anywhere, whether you're at the office, out during the weekend, or on vacation out of state.
Using a Smart Assistant
By integrating voice command with the ADT Smart Home Security System, you can make keeping your home secure even easier. Now, you can use voice control to control all of the smart home devices we've discussed in the last few sections.
It's also very easy to add Alexa to the system. All you have to do is select a new skill with Alexa, and you're ready to go. You can do many security-related tasks now, such as:
Opening or closing your garage door

Controlling your smart door locks and light bulbs

Arming or disarming your security system
Additionally, this makes it easy for you to connect any of your Amazon Echo devices you have around your home to the ADT Smart Home Security System platform. You can control everything with the ADT app.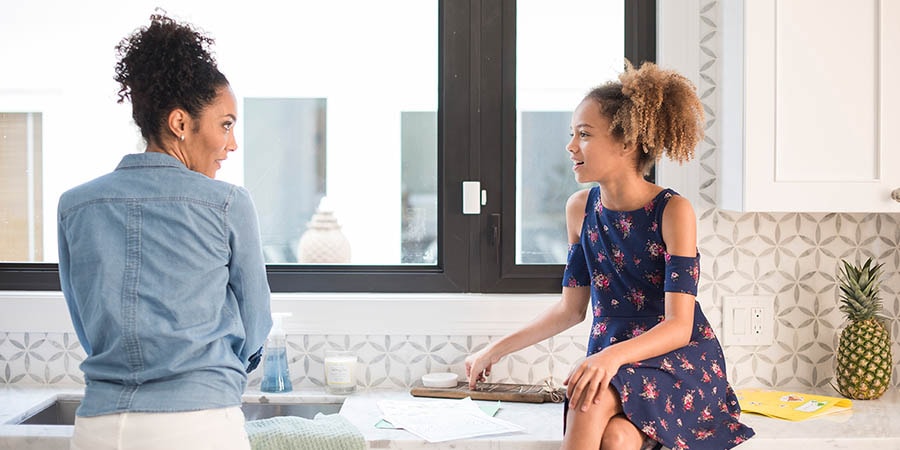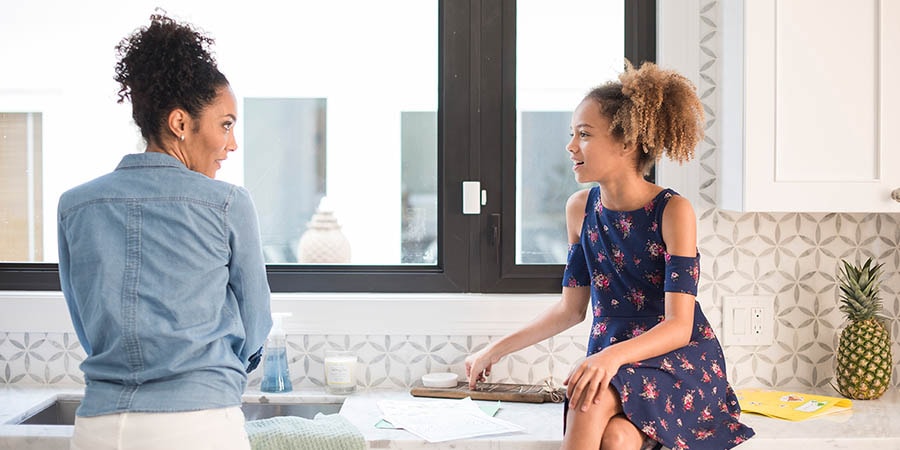 The ADT App
The ADT Control mobile app is the perfect solution to all your smart home security needs. By simply using it on your phone, you can view live video coming from any of your security cameras, set the temperature and turn on lights for your arrival, and disarm or arm your system.
Additionally, if there's a change with the status of a sensor, you'll immediately be notified in the ADT Control App.
It's easy to set up. All you have to do is download the app (for free) from the Google Play Store or Apple. Then, you have to set up your profile and account. You can also create a whole list of home Guardians.
This usually includes family and friends you can notify if you need to.
Need More Information about Smart Home Security?
Now that you know about how smart home systems work with security, and how you can use the ADT Smart Home Security System to keep your home safe, you might need more information. Maybe you want to learn more about different features that would work best for your home.
Or maybe you're looking to learn more about where to find the best devices available.
Whatever you need, we're here to help. At ADT, we're experts when it comes to smart home systems and security. To learn more about how we can help you, check out our home security systems now.