If you are at a crossroads as to whether to incorporate Wi-Fi security cameras into your home security system, there are a few factors that should be considered to make the most informed decision. Deciding to go Wi-Fi or not rests a lot on an individual homeowner's preferences for their home security system, smart devices, and the integration of the two (if any).

With the ability to place wireless security cameras anywhere in or outside your home, they have become an incredibly popular security option. In this post, we'll explain how Wi-Fi fits into your home security system and how to ensure you maintain a secure connection among all of your home security devices.


Where Wi-Fi Fits Into Home Security
Security measures like two-way audio and livestreamed video require some sort of platform on which to transmit that information. If you are the sort of homeowner who is buying a security camera for the primary purpose of keeping a more active oversight on your home, a Wi-Fi security camera is your best bet for keeping up with what is going on at your house in real time.

So what are some ways you can start using your Wi-Fi connection to enhance your home security system?


Use Wi-Fi to connect your home security system with your smart home devices:
Wi-Fi is also the primary way that home security systems work with existing smart devices, such as ADT pairing with Alexa. Getting the most out of this integration – such as having the ability to verbally command your alarm system to arm or disarm – all comes at the price of a Wi-Fi connection.


Use Wi-Fi with a doorbell camera:
A lot of homeowners like the ADT video doorbell camera solutions because they allow them to decide whether they want to open the door for someone without going to the door themselves. Being able to communicate with the person at the door, seeing an image of the person on a smartphone, and locking or unlocking the door remotely all relies on the camera being able to send information in real-time, and these features are available because of a Wi-Fi connection.


Use Wi-Fi with your indoor and outdoor security cameras:
Wi-Fi is also the primary way that home security systems can connect your cameras with your central hub for easier monitoring. With a Wi-Fi connection, you can quickly check any or all of your ADT home security cameras via the ADT mobile app.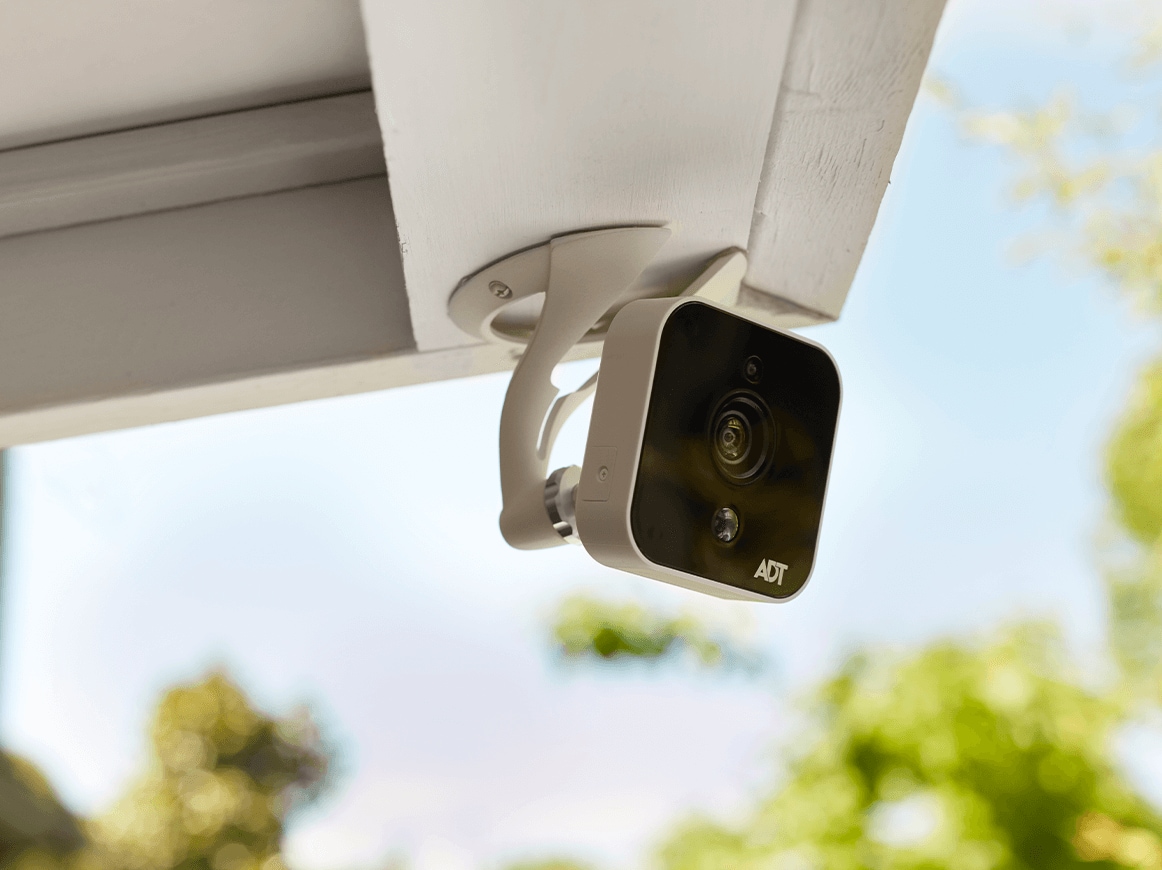 How Wi-Fi Works With Security Cameras
An important aspect to note about Wi-Fi security cameras is that they make use of Wi-Fi capability in two distinct but equally vital ways.


Password encryption:
If you decide on a security camera that makes use of Wi-Fi, you will always have to input the router passcode to access the drives of information on that camera. This makes choosing a strong password extra important and adds an additional level of security to your home.


Transmission capabilities:
Likewise, your ability to receive motion alerts, toggle from recorded video to real-time footage, and features like two-way audio will always need Wi-Fi to operate.


ADT offers Wi-Fi-enabled outdoor security cameras that you control and monitor from the ADT app on your phone. These cameras must be installed within Wi-Fi signal range, and the closer you can get them to your router, the stronger the signal will be on which they function.

ADT likewise features indoor security cameras that are Wi-Fi-friendly and utilize that connection to provide helpful features, such as 1080p HD video quality, no matter the brightness of the light available.

A strong internet-based connection means that you are not squinting at grainy images or listening to audio that sounds like it has been put through a paper shredder. All ADT security cameras enjoy wide compatibility with Android 4.4 or higher and Apple iOS 10.X or higher and connect easily to your home internet router via an 802.11 b/g/n Wi-Fi connection set at 2.4GHz.


Wi-Fi Security Camera Options
Below is a closer look at the two Wi-Fi-based security camera options offered by ADT.


Outdoor security cameras
ADT outdoor security cameras give you the power to keep an eye on everything going on within its 95-degree field of view while also letting you decide whether you want it to connect to Wi-Fi. The camera is weather-resistant, operating with no trouble in the snow, rain and high humidity for years. You also receive 1080p HD video clips to your ADT app automatically when your outdoor home security camera senses motion outside your home. Be advised that because these are wireless installations, the rechargeable battery associated with a camera of this kind is still Wi-Fi connected.


Indoor security cameras
For indoor protection, the ADT indoor security camera records 1080p HD video and features infrared night vision technology. Additional features include its 128.6-degree field of view, versatility in placement throughout your home, and a sleek design.

With both camera options, you can set up automatic alerts through the ADT app and get notifications on your mobile device when motion is detected so you always know what's going on inside your home. Both security cameras can also be monitored by our 24/7 professional monitoring service for additional peace of mind.


How to Ensure a Secure Wi-Fi Connection
For all the peace of mind and convenience that can be offered by Wi-Fi security cameras, you want to be sure you protect your Wi-Fi network from hackers.

It goes without saying that the sensitive personal data that is stored and recorded on your security and smart home devices should never fall into the wrong hands because it could mean a great deal more than identity theft. The complexity of your password can effectively stand between your Wi-Fi security camera and hackers.

Some ways to protect your Wi-Fi network include:


Make your password unique and strong:
Make sure your password is not the same as the one provided by your internet provider during setup. You'll want to change your password often, and should also consider using a professional password generator.


Change any default settings:
Similar to your password, you'll want to ensure any manufacturer settings are changed on your Wi-Fi router. Manufacturers often put their name in the Service Set Identifier (SSID), and hackers can use this to potentially look up any default settings of your network.


Keep your router's software up to date:
Also known as firmware, manufacturers frequently send out updates to protect your router from major vulnerabilities. Always install the latest software available to ensure no security hole or breach is left open to hackers.


Make sure you have a firewall:
A firewall is another way to protect your router from harmful intrusions. Wireless routers generally contain built-in firewalls, so you'll want to double check and make sure it is turned on.


Turn off your network when you're away for long periods of time:
If you won't be needing your Wi-Fi network for a few days or weeks, you should turn it off. Not only will turning off your router help reduce security risks but if you unplug it, you can also prevent it from being damaged by power surges.


Setup a separate network for your smart home devices:
This allows you to seperate the network connection of smart home devices that might not carry sensitive information from others.


Use a guest network if available:
If your router has the option of a guest network, take advantage of it. As the name suggests, it means you can grant your guests access to a Wi-Fi connection without letting them get at the rest of your network.


With ADT home security solutions, you enjoy the protection of advanced encryption. This means that a hacker needs more than your router passcode to access the information on your ADT home security devices and any smart devices you have linked through your ADT mobile app.


A Trusted Partner With ADT
If you are into home automation and up-to-date security news that you want to be delivered to your phone, a Wi-Fi security camera is definitely for you. A wireless security system is versatile and isn't a major home improvement project, making them a good choice for homeowners just getting started with home security.

If robust home protection with nimble usage features is your thing, ADT offers multiple security packages that allow you to relax when it comes to Wi-Fi. With over 145 years in the security business and the largest sales, installation, and service field in the market, the benefits of ADT support will be self-evident from your first interaction with one of our compassionate technicians.

Wireless home security systems are a great option for anyone looking to keep their family protected. This technology often works seamlessly with your existing smart home devices, so you enjoy the peace of mind that comes with being able to control and monitor your home's basic functions no matter where you go.