Are you concerned about your home's security measures?
If so, you're in good company. There's a lot of interest now in home security systems, with brands like Ring rising in popularity. This interest comes from someplace.
As recently as 2017, there were over 1 million estimated burglaries. Events like a home invasion can be deeply traumatic to homeowners. Understandably, people seek to prevent this sort of trauma from coming to them.
"So," you may ask, "what home security system is best?"
While there are many competing brands in this area, we want to compare Vivint vs ADT.
Vivint is a high-profile smart home and security company. They offer excellent assets to homeowners to improve their home convenience and security.
ADT, however, is another reputable security provider with a long history of excellent service.
Deciding between two companies can be tricky, especially when you don't know the differences between them. So, to help you decide what's right for you, we've compiled this list of comparisons between the two.
ADT vs Vivint: Reputation and Legacy
ADT has the longest history of any home security company. Their nearly 150 years of business has made them an extremely trusted name.
ADT now serves over 6 million customers in over 200 locations throughout the United States. They offer a wide range of services, products, and packages, ranging from security systems to smart home automation.
However, Vivint also has an impressive history in its own right. Though they were founded relatively recently in 1999, they have accomplished a great deal.
They have over 1 million customers in the US and Canada. While Vivint does have many accomplishments in their favor, it is worth pointing out that the business world seems to favor ADT.
ADT has an A+ accreditation with the Better Business Bureau, while Vivint has only attained a C accreditation.
When comparing their Apple App Store ratings, though, Vivint comes across much more favorably. There, they have a rating of 4.6 stars, only slightly behind ADT's 4.8-star rating.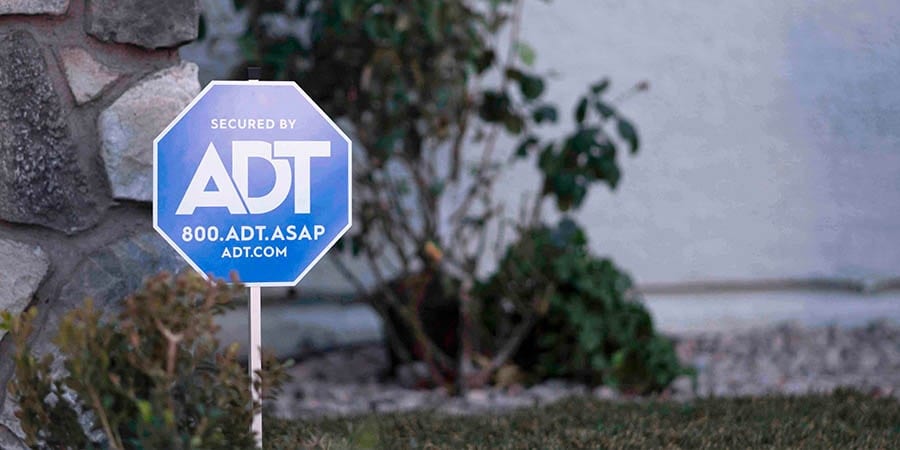 Which is Better: Vivint or ADT
In customer services, ADT and Vivint both compare favorably. For instance, both companies provide 24-hour customer support services.
However, there is an area where ADT outperforms Vivint. While Vivint only has two company-owned monitoring centers, ADT has nine.
Monitoring centers are crucial to security systems. A monitoring center is a place where employees of your home security provider monitor your system, watching for burglaries or fire alarm alerts.
Having more monitoring centers allows for faster response should your alarm system be triggered.
However, it is worth keeping in mind that Vivint's having fewer monitoring centers is not necessarily problematic. Since they do not serve as many customers as ADT, they do not need as many centers as their competitors.
Comparing Home Security Services
When you compare ADT and Vivint, it's worth remembering that many of their home security systems and packages will overlap. After all, the two businesses are in the same line of work.
For instance, both companies offer the following features with their services and packages.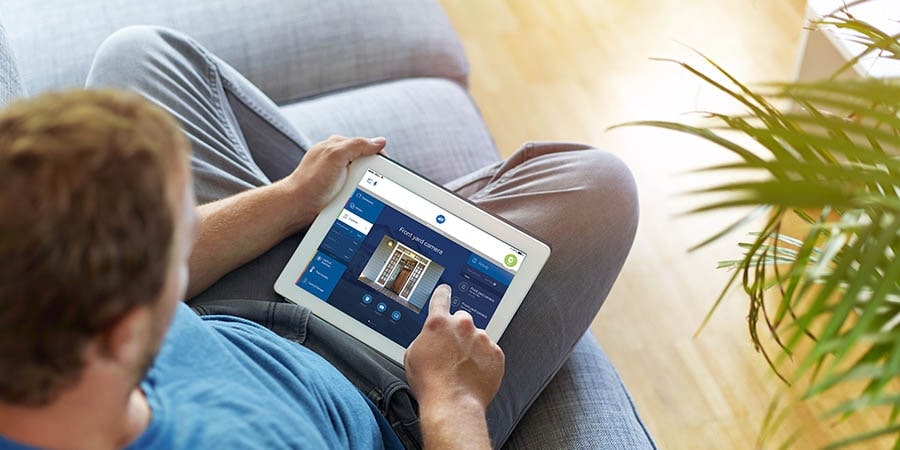 Smart Home Equipment
Both companies provide touchscreen security panels. ADT's touchscreen supports many different smart devices at once.
In addition to supporting many systems, the ADT control panel boasts simple, intuitive controls. All you do is tap a button, and you can control the different functions of your smart home technology.
Vivint Smart Home has a similar offer, using its Vivint Smart Hub to control your smart home from a single touchscreen. Vivint offers to help you set up a system that can control your security functions and other smart home technology.
Smart home security system offerings from both security companies are comparable and go well beyond security. Whether you are looking for a doorbell camera, smart lock, security camera or smart thermostat, you're in good hands.
Want to keep an eye on your while on the go? Check-in on your mobile device with the ADT Pulse or ADT Control app, or the Vivint App to see the status of all your favorite devices and get real-time alerts if a breach is sensed.
But be on the lookout for new home automation advancements from ADT in the next year!
In late 2020, ADT announced a partnership with Google to improve and innovate on the smart home experience in a move to shake up the home security market. So expect more integrations and upgrades in the near future, including smart device offerings like the Google smart speakers and Nest thermostat!
Life Safety Equipment
Not all security equipment is geared towards home invasion. Both ADT and Vivint provide life safety equipment, such as fire and flood detectors.
Both ADT and Vivint's fire alarms have the standard functions of alerting you of rapidly rising temperatures and 24/7 monitoring through your smart home system.
ADT's smoke alarm also features an enhanced sensor, which can distinguish a cooking fire from a spreading fire. Vivint's smoke alarm uses the Smart Home system to cut off airflow and prevent the fire from spreading.
Both ADT and Vivint are equipped to warn against water damage as well, offering sensors that can detect leaks throughout the house. ADT's will send instant notifications to your device when it senses a leak.
However, Vivint's sensor uniquely offers temperature monitoring for your water pipes to keep them from freezing or bursting.
For further safety, ADT and Vivint also offer carbon monoxide detectors. ADT's carbon monoxide detector has a wireless option, so you do not have to install it through ordinary means.
Its electrochemical sensors allow it to pick up low levels of carbon monoxide, making it easier to catch earlier on.
While Vivint's detector is not wireless, it does have the advantage of connecting you with monitoring personnel who can send you emergency help if necessary once the alarm goes off.
Money-Back Guarantees
When you compare ADT and Vivint, you may wonder about what to do if you make the wrong choice.
"If I spend all this money on services I'm not happy with," you ask, "am I going to be locked in and lose my money?"
For both companies, the answer is "no."
Vivint offers you 3-15 days to decide whether you want to continue using their technology and services. However, even if you cancel during that time, you will still be held liable for the remaining equipment balance.
However, Vivint does offer you the chance to cancel without penalty under special circumstances.
In contrast, ADT offers a money-back guarantee that extends for six months. This refund covers your installation and monitoring fees. However, it is worth bearing in mind that certain restrictions can apply.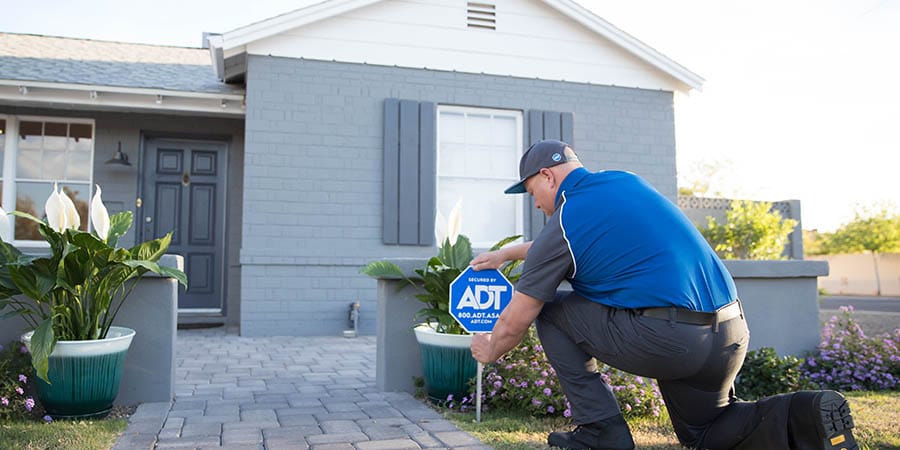 Exclusive ADT Offers
While ADT and Vivint offer many similar services, there are some things that ADT offers exclusively. In choosing between the two, it's only fair that the customer knows what these are.
Theft-Protection Guarantee
This is one of the most critical benefits ADT offers. ADT believes strongly in its ability to keep your home secure. As such, in the unlikely scenario that their security fails, they offer to take some responsibility.
They do this by providing you up to $500 of your insurance deductible. This is a tremendous asset for somebody trying to recover from a home invasion.
However, you can't abuse the system. For this to apply to your circumstances, your alarm must have been on and in good functional condition. You're responsible for using your equipment well.
Extended Monitoring Options
This is a function ADT offers that Vivint does not.
ADT provides various plans that use a landline, cellphone, or broadband to link to your monitoring system. This offers you an increased ability to monitor your home security.
The most basic function this uses is to alert you via phone if somebody has trespassed on your property and triggered your alarm system.
Who Is the Best Alarm Monitoring Company: Vivint vs ADT?
When comparing Vivint vs ADT, it seems clear that ADT is the better security company.
ADT customers enjoy wide-reaching systems, affordable plans, and extended coverage to ensure their customers' satisfaction.
They offer more assets and advantages to their customers, such as the $500 Theft-Protection Guarantee. Furthermore, their money-back guarantee has a longer duration period.
Additionally, ADT's technology is better. For instance, our glass break monitors have a better reach.
If you want a more in-depth understanding of our services, check out our ADT's products today!