HOME SECURITY
Home Security Touchscreen Panel
The command center for your smart home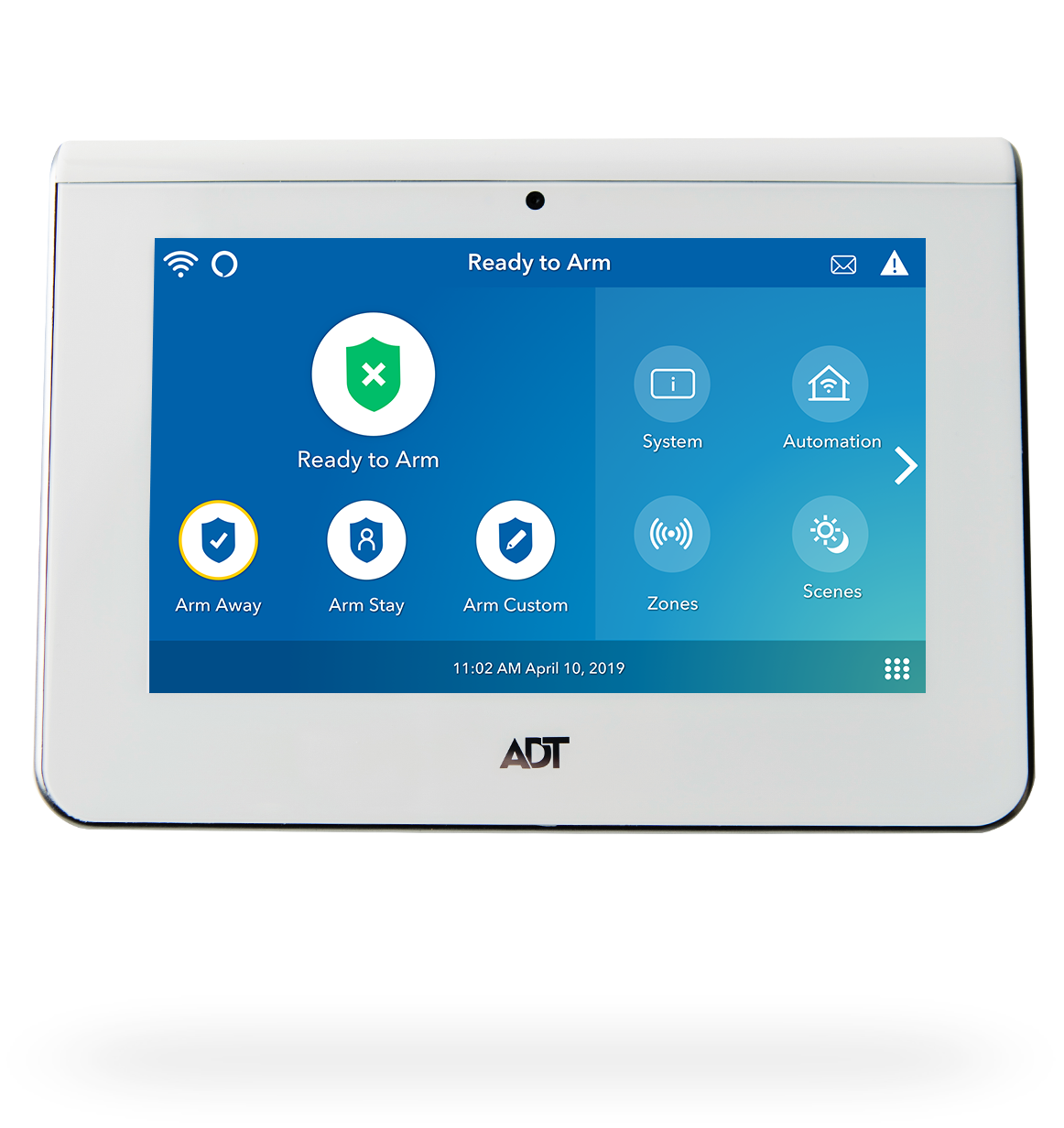 HOME SECURITY
Home Security Touchscreen Panel
The command center for your smart home
The ADT security touchscreen panel uses simple, tapable buttons to control your system, much like your smartphone or tablet.
Our touchscreen supports dozens of smart devices simultaneously, so it's easy to build the smart system that works for you.
Your ADT smart security technician can help ensure you're getting the right solution for your needs, and help set up your system so it's ready to go.
Get the touchscreen panel with any of these packages
Get the touchscreen panel with any of these packages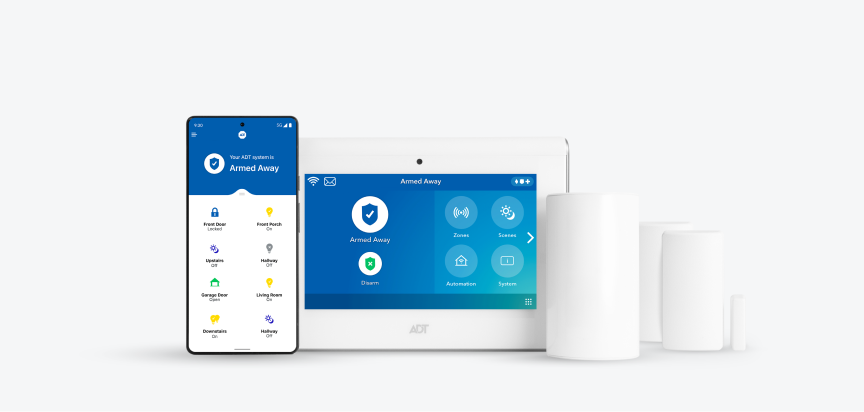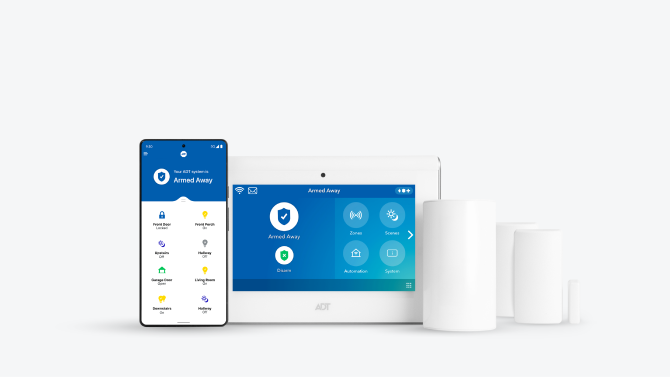 Build Your Own
Build Your Own
Start with our base home security system, then add all the devices you need, with 24/7 pro monitoring.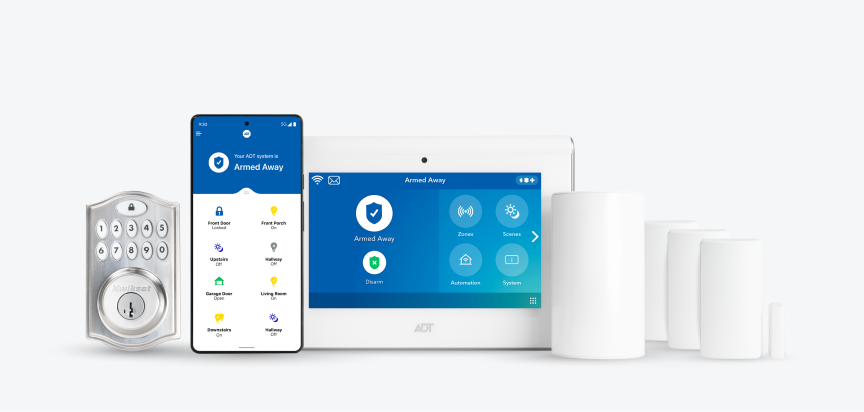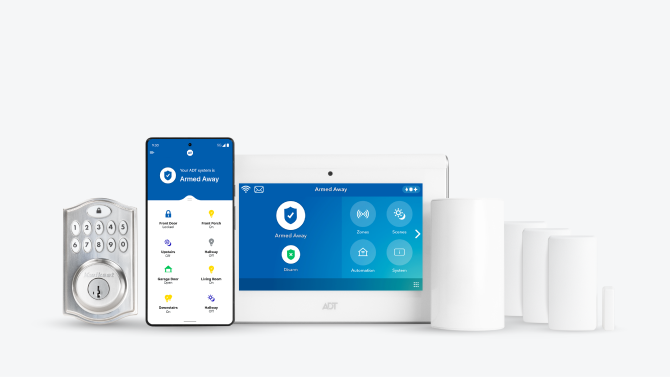 Smart Home
Smart Home
Expand your coverage with smart home automation, plus 24/7 professional monitoring.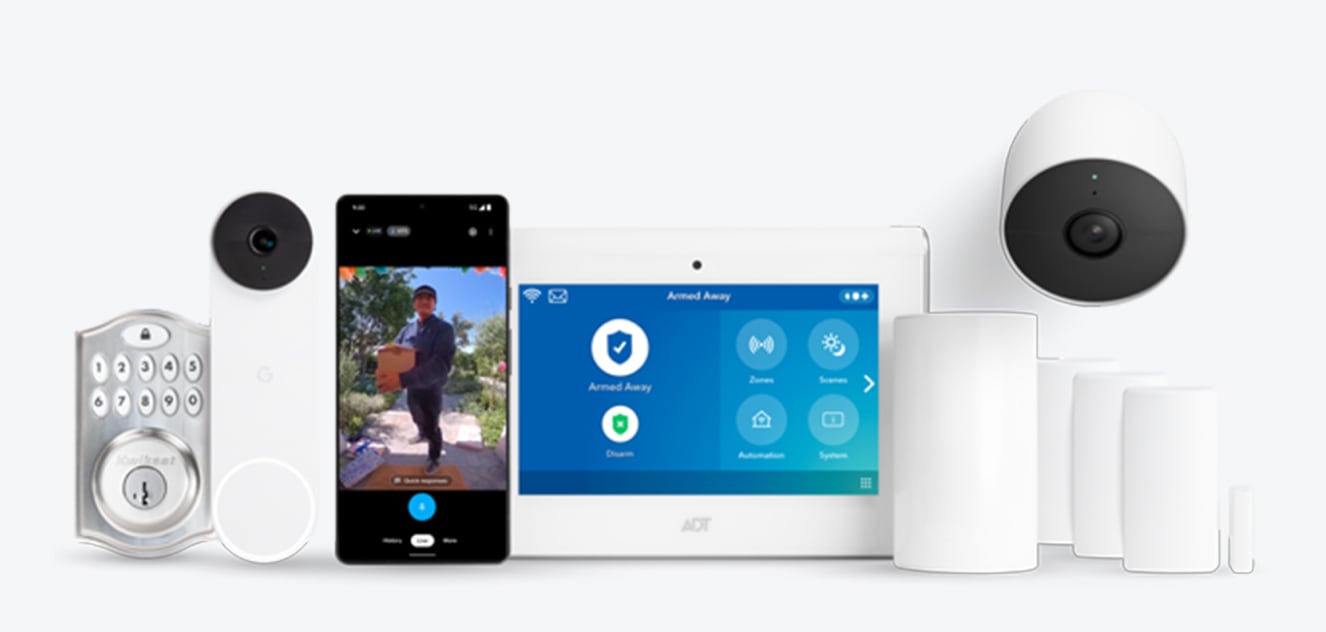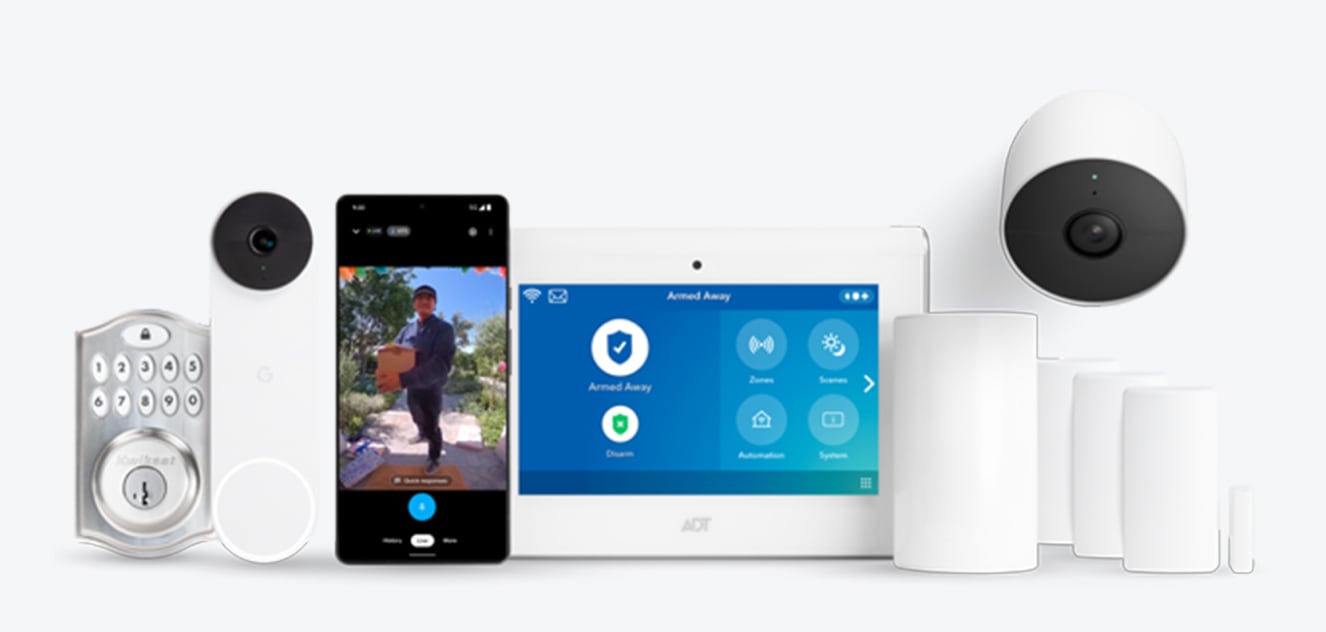 Video & Smart Home
Video & Smart Home
Includes live HD video and automation, plus 24/7 professional monitoring.
Now available with any ADT Self Setup package
It works for us before we put it to work for you
ADT Labs engineers put our security touchscreen panels through hundreds of hours of testing to ensure they'll perform in real-life scenarios when your health and safety may be at stake. And each security touchscreen comes installed with proprietary ADT software to help meet high safety standards.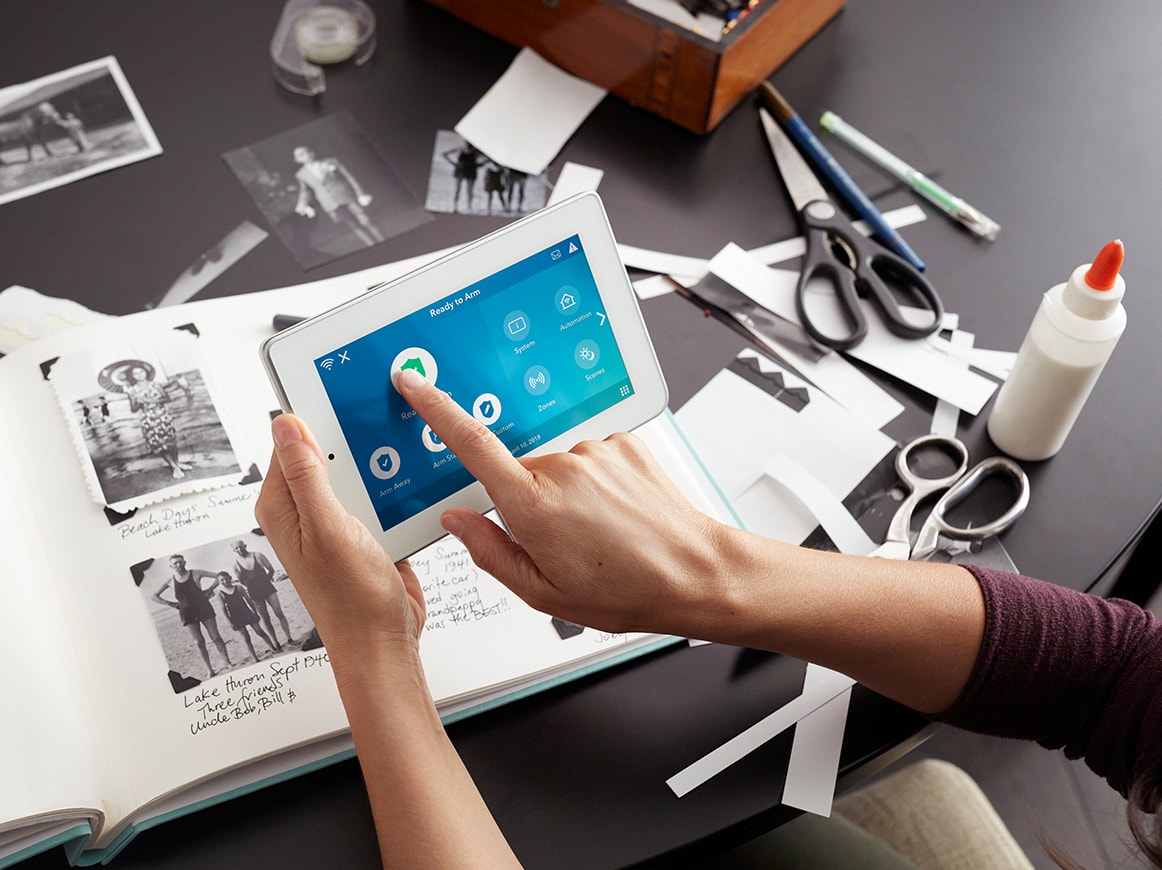 A smarter home is a safer home
Use your phone to arm, disarm or check the status of your security system from virtually anywhere with the ADT mobile app


Control smart devices like thermostats, lights, door locks, garage door and more remotely


Receive email and text alerts when a door is opened or your security system is disarmed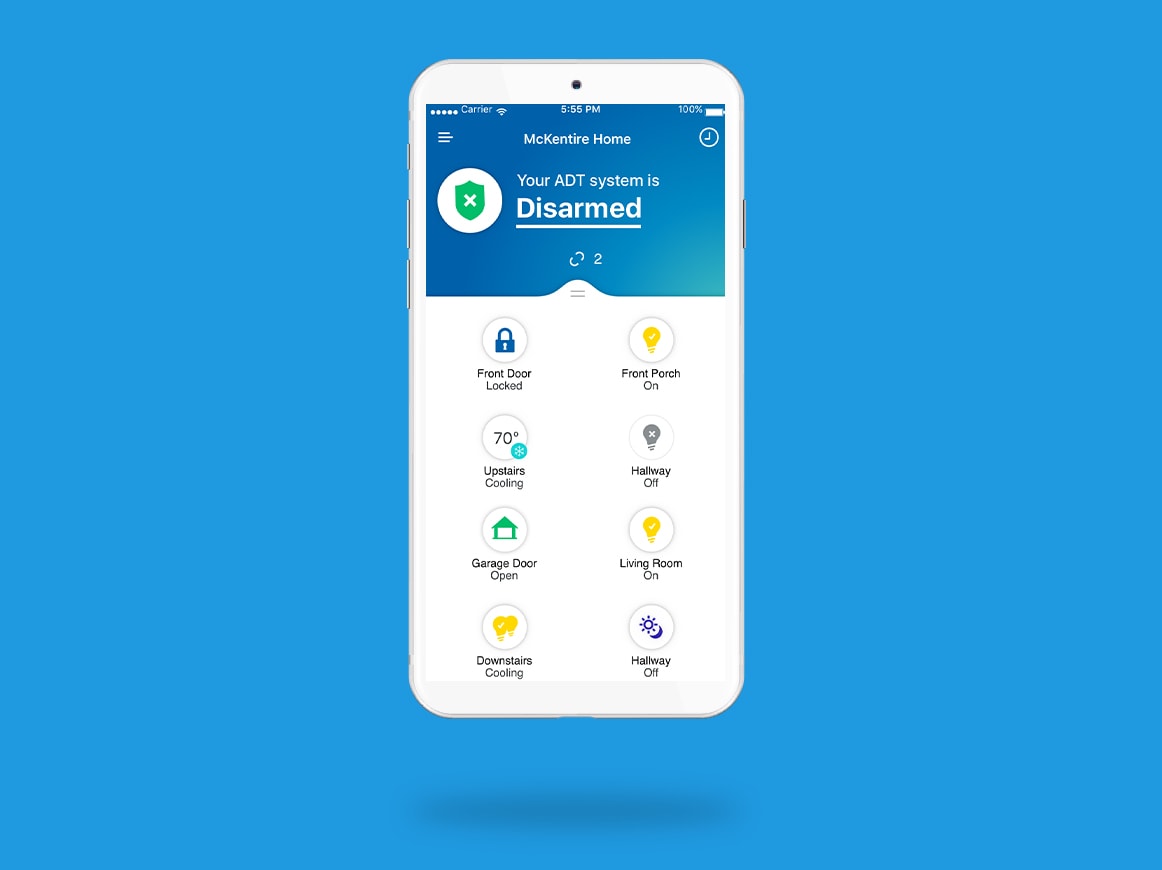 Add more portability to your system
The optional ADT Portable HD Touchscreen lets you take control of your ADT security and home automation devices virtually anywhere in your home.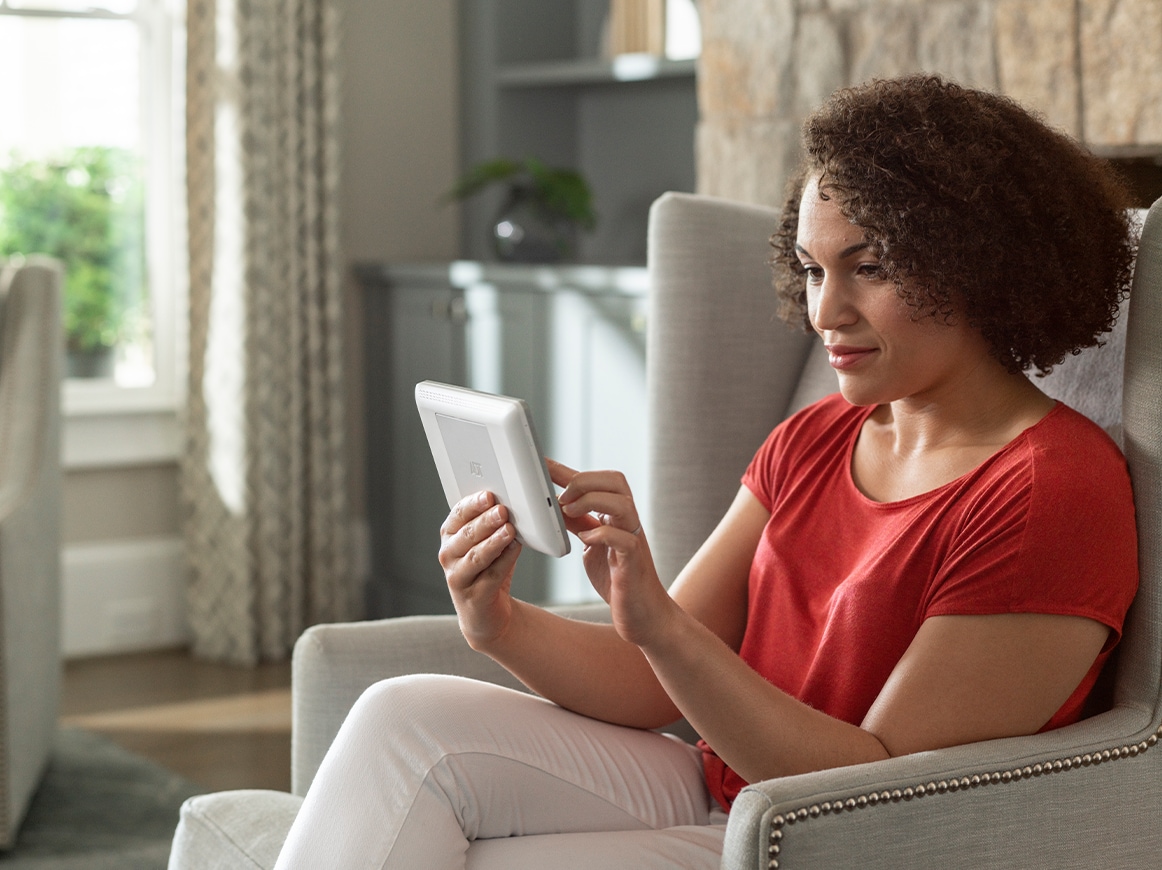 Real stories
Monica Barksdale suffered a severe seizure. Needing help soon, she was able to press the panic button on her alarm panel and get help.
ADT Touchscreens offer these additional features:
Professional, 24/7 monitoring
We're here for you whenever an alarm sounds.
Call for fire, police or medical help specifically, any time, day or night.
Simple, icon-based buttons are easy to read and make the touchscreen simple to use.
A single touchscreen can control all your system functions.
Expand the capabilities of your system with smart devices and plugs.
Entry and exit tones remind you to exit or disarm your system.
Professional installation
An ADT professional will install your security system touchscreen and test it to make sure it's fully operational.
Our touchscreen uses new SiX™ technology to deliver two-way encryption* for a more secure connection with your devices.
*Two-way encryption only available with compatible Six technology devices.