Are you selling or buying something off Craigslist for the first time? Our seven Craigslist precautions will help prepare you for your first transaction!
1. Always use a proxy email address or phone number
2. Plan details in advance
3. Meet in public and bring a friend
4. Stay safe when a buyer comes to your house
5. Use a secure form of payment
6. Trust your instincts when vetting buyers
7. Always inspect items before forking over the cash
Old clothes, furniture, automobiles—you can buy or sell almost anything on Craigslist or other popular sites, like Facebook Marketplace. According to Statistics Brain, 40 million new classified ads are published on Craigslist every month.
If you've heard some of the horror stories of online marketplaces, don't be nervous. As long as you follow Craigslist precautions, selling items online is a great way to clean out clutter while making extra money. Here are important tips on how to sell on Craigslist safely.
Always use a proxy email address or phone number
Craigslist provides proxy email addresses to sellers, and it's a good idea to use them so browsers can't spam your actual email address. Once a potential buyer is truly interested, however, it's okay to switch communication to your cell phone; most buyers appreciate being able to text. If you're the one browsing, send questions to sellers through an email address you solely use for Craigslist.
Plan details in advance
You don't want a meeting with a stranger to go sour, so establish the selling price, type of payment, time and place for the meeting, and any special circumstances, such as a title exchanges, before agreeing to meet in person.
Meet in public and bring a friend
If meeting with a Craigslist contact to buy or sell a small item, take along a buddy and meet in a public place. Where should you meet for a Craigslist transaction? Coffee shops, shopping centers or even the parking lot of the local police station are all possibilities. Keep your cell phone handy and turned on during the meeting.
SoSecure by ADT can help make you feel safer when you meet with a potential Craigslist buyer or seller. If you're feeling uncomfortable, you can discreetly reach out to ADT or request a time for them to reach out to you after you meeting to make sure it ran smoothly.
Stay safe when a buyer comes to your house
If you're selling furniture or other large items, the buyer will probably come to your home. Use these Craigslist precautions to make the transaction more comfortable.
Get the buyer's full name and cell phone number prior to meeting. Text them an hour in advance to confirm they are coming. This way, if there's a problem, you have their information in your phone.
If at all possible, move the item into your garage or driveway prior to the meeting. Keep the garage door open during your meeting, and lock the entrance to your home.
Have a family member or friend at home with you.
Meet during the daytime. If that isn't possible, make sure to turn on as many lights as possible around the area where you'll be standing.
Install a home security system and ensure that your cameras are pointing towards the area where the transaction takes place.
If you're the one buying, bring a friend with you. If that's not possible, make certain to let a friend or family member know where you're going, who you're meeting with and the time of the meeting. Don't enter the seller's home unless it's absolutely necessary, and keep your cell phone within reach.
Use a secure form of payment
One of the most important Craigslist precautions is to be wary of scammers. In almost all cases, you are best off accepting cash for a Craigslist sale. Personal checks can bounce, and scammers can fake cashier's checks and money orders.
If the transaction is for an expensive item, such as a car, meet the seller at the bank, and have them draw and deliver the cashier's check right then and there. Never agree to wire money, accept wired money or take a check for more than the purchase price.
Secure online payments are another safe, reliable way to accept or make payments for a range of transaction types. These services allow you to send and receive money without sharing your credit card or bank account details. PayPal, Venmo and Zelle are all good options.
Trust your instincts when vetting buyers
Possibly the most important Craigslist precaution is that there's no substitute for your intuition. If something seems too good to be true, or just doesn't feel right, listen to that little voice or uneasy feeling. Don't be embarrassed to walk away from a transaction that sets off red flags.
Knowing how to sell on Craigslist safely boils down to common sense and general precautions. Don't let a few horror stories scare you away from this fairly easy and lucrative way to declutter.
Inspect the item and make sure it's working properly
Once you pay for the item, it's yours, whether it's usable or not.
Turn the item on and off, inspect it for cracks, breaks or other weaknesses. Ensure that it's clean and accurate to the original Craigslist description. It's also a good idea to bring along any questions you may have about how the item works, especially if it's electronic.
If the seller refuses to unwrap the item, you should walk away. A common scam for many smaller electronics like smartphones is to wrap them neatly in a box or shrink-wrapped plastic, claiming that it's new. But once you get home and you unwrap the box, you'll find a pre-used or broken phone, or the item is missing completely.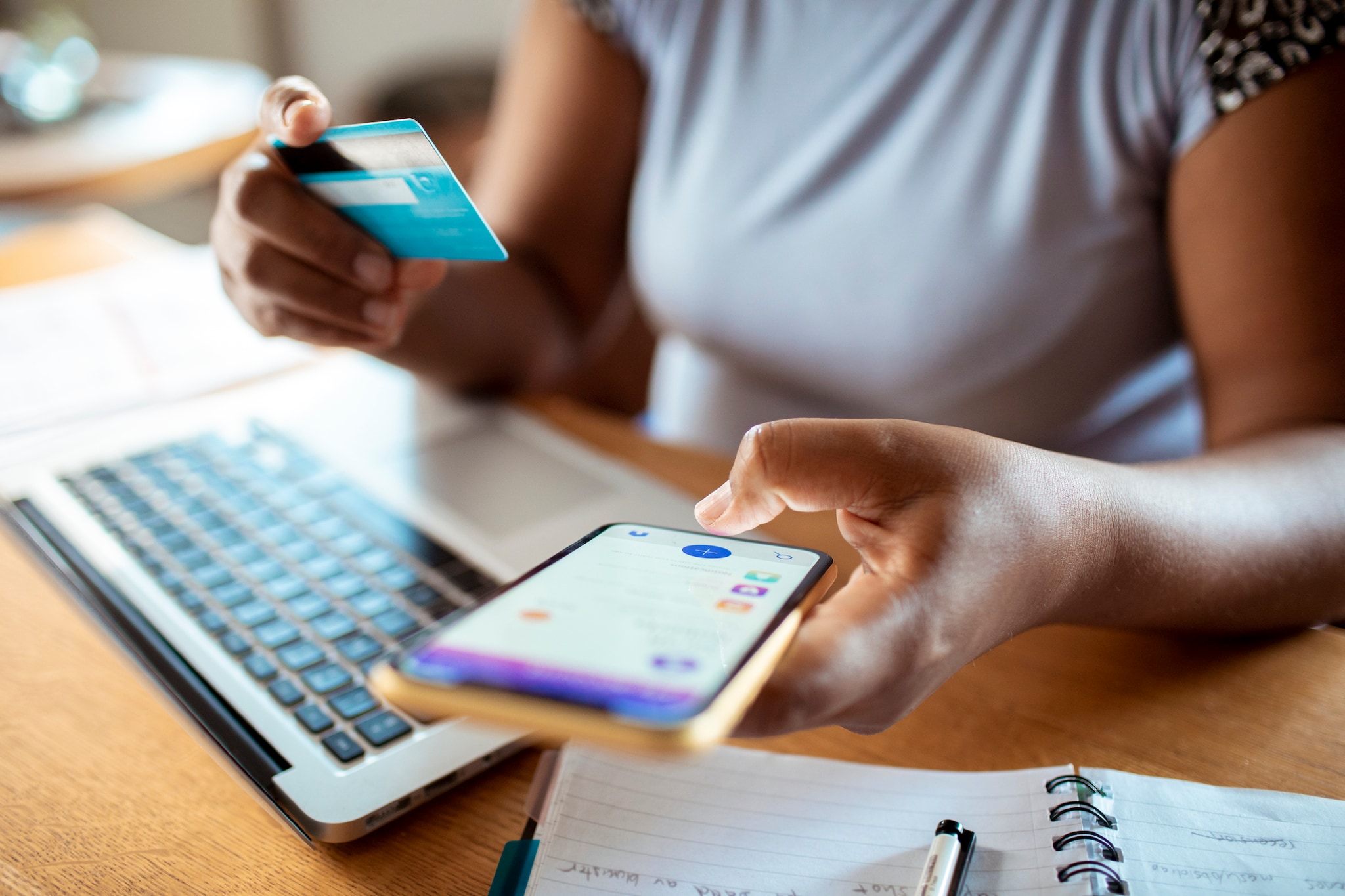 6 common Craigslist scams and how to avoid them
Craigslist can be a great place to find discounted merchandise, whether you're moving to a new home or want a new electronics. Many people fall pretty to internet scams every year, which is why it's a good idea to know about common Craigslist scams you could potentially run into while buying or selling on the site.
Here are eight common Craigslist scams and some tips to avoid falling for them.
1. Email or texting phishing scams.
You may receive an email or text from a spoofed account that looks like it's coming from Craigslist but is from a scammer. These messages may have a link to an outside source that encourages you to click. Once you do, it'll ask you to log in, request a credit card payment or even verify your identity. But when you click on that link, it installs spyware on your computer or phone.
Usually, the con artist is scamming several people at once in the hopes that a few of them will click on the fraudulent link so they can steal your identity or take your information hostage through spyware.
Don't
Use your real email or phone number in your Craigslist ad.
Respond to these messages.
Click the link in the message.
Give out your credit card number, social security number or any other identifying information that could be used to steal your identity.
2. Vague, short responses riddled with spelling errors.
While it's true that many people in the U.S. speak English as a second language, there are instances when numerous grammatical and spelling errors can be a red flag. If someone reaches out to you with an inquiry riddled with spelling and grammar errors, especially when followed by an out-of-town mention, it's likely they' are a scammer.
Craigslist is in over 500 cities in 50 countries. It's a localized website that automatically takes you to the closest city to where you live, so you should only be dealing with local people.
3. A buyer asks you to wire or transfer money, or they ask you to send a cashier's check or money order.
This is a common Craigslist scam that can also go together with other scams. A buyer (often someone who' is out of town) asks if they can pay you extra for shipping and handling costs, customs costs or some other additional cost.
The buyer will send you what appears to be a genuine personal check.
You'll take it to your bank to cash it. Usually, the bank will clear the initial check without any problems.
The buyer will then ask you to transfer the extra shipping or customs funds to a shipping company for them.
Eventually, your bank alerts you that the check bounced and you're on the hook for the funds.
By the end of this experience, you're out the product you wanted to buy and the seller is nowhere to be found.
Don't
Continue talking to a potential buyer if they refuse to meet you in person.

Accept a cashier's check, personal check or certified check.

Receive any extra money from a buyer.
4. Buyer refuses to meet you in person.
Sometimes, con artists can be incredibly convincing with a story about the death of a relative or recent injury that prevents them from meeting you in person.
They could even tell you they were recently deployed to the national guard or military, or that they're in the middle of a recent move.
If the buyer refuses to meet you, you should consider it a potential scam and move on from trying to purchase the item.
5. The verification code scam.
Sometimes a scammer can flip the script and say that they need you to verify that you're not a scammer.
A con artist sends you a message asking you to verify your phone number, so they know you're a real person and not a bot. The scammer can then use this code to verify your phone number or email address on an account somewhere else, potentially implicating you, since they're using your information.
Never send a verification code to someone. If they're trying this scam on you, you should immediately report and block the account.
6. Escrow fraud.
This type of Craigslist scam is typically associated with expensive items, like cars or jewelry. An escrow account may seem like a great idea when purchasing an expensive item from Craigslist. When legitimate, escrow accounts work as the middleman between a seller and buyer. The escrow service pays the seller when the buyer has received the order.
When it's used as a scam, a seller says they have their own trusted escrow company that they want to go through. The company may even have a website. However, this is often the seller posing as an escrow service.
Be wary if a seller insists on using a specific escrow service, especially if it's an international service.
See if other people have complained about the company through a search engine search or websites like the Better Business Bureau.
Verify that the company is properly licensed with a call to the Department of Financial Protection and Innovation at 1-866-275- 2677.
Research the escrow website for grammatical errors, broken links and a specific office address. If all they list is an email address and there's no way to speak to an actual person, it's a scam.
Call the number provided and send an email to the email on the company's website. If you only reach a robot, it's a scam. If your email bounces back as undeliverable, it's a scam.
If the website insists that you sign up for an account or use a money transfer to Western Union, it's a scam.
Resources for reporting Craigslist frauds
If you believe that you're the victim of an internet crime, there are a few places you should reach out to.
Don't forget to contact your credit card to dispute your charges, or if you believe that your credit card information was stolen.
An ADT home security system can help you feel safe and secure
When you're buying and selling on Craigslist, it's not always possible to pick up items in a public space. When you're buying and selling at your home, an ADT security system can help give you peace of mind.
ADT's home security experts are here to help you pick the perfect security solution for your home today.
Frequently Asked Questions about Craigslist Safety
Is it easy to get scammed on Craigslist?
Scams are prevalent across the web, and Craigslist is no different. While it's highly likely you'll end up dealing with a scammer at one point, there are things you can do to stay safer  when dealing with Craigslist buyers and sellers. 
What is the safest way to post on Craigslist?
When posting items for sale on Craigslist, you should always:
Avoid adding any personal information in the posting, including your name, real phone number or real email address.
Always use the generated email address on your Craigslist posts. This creates a random email address, so the poster doesn't have your real email on file.
You can download a phone number generating app that gives you a random number and use this for any correspondence. 
How do you safely buy from Craigslist?
Here are eight basic principles that you can apply when shopping online and on Craigslist to help you stay safe:
1. Never send money before seeing the item.
2. Always meet the seller in a public place and bring a friend with you, if possible. Never meet up in an isolated area.
3. If you meet someone at your home, never bring them into your home; instead conduct business in the driveway or inside an open garage.
4. A home security system can help give you peace of mind.
5. Become familiar with common Craigslist scams.
6. Never pay with a credit card and never give out personal details to the seller.
7. Use a proxy phone number or email address when communicating with someone on Craigslist. 
8. Always trust your instincts.
Is Craigslist safe?
Craigslist is as safe as using any website to sell goods. It can be safe if you follow some simple guidelines and always listen to your gut. Anyone can list an item or service on Craigslist, which can make you more vulnerable to potential scams. Ultimately, if a listed item seems too good to be true… then it probably is.