Moving into a new apartment can be an exciting but stressful time. Checking your lease contract, arranging to move, and dealing with last-minute repairs can all add to the frustration of the process.
Even worse is when you finish moving in and realize you're missing some of the basics that you need, and it's too late to go to the store. So why not prepare ahead of time?
Making a list of new apartment essentials is crucial to making your move-in process go smoothly. Luckily, we've got you covered. We've put together a list of the nine biggest apartment necessities. Read on to learn more!
1. Cleaning Supplies
At first glance, a good cleaning supply selection is something that you can build up to. But what happens if you spill wine on the carpet during your first dinner? Or maybe the toilet wasn't cleaned before you moved in.
Coming armed with cleaning supplies from the very beginning is your best bet to avoid messes that may cost you your deposit. In addition, no one likes to live in a dirty space. So let's lay out the basics of what you'll need.
Vacuum
If you don't currently have a vacuum, you will definitely need to add one to your apartment essentials list. Make sure that you get one that will last.
A $20 vacuum may be tempting to save cash but it probably won't make it six months. A good vacuum will last you a decade or longer.
Bathroom Cleaning
The bare minimum of supplies to keep a clean bathroom includes:
Toilet scrubbing brush

Cleaning chemicals for toilet, sinks, and showers

A brush for scrubbing sinks and showers (do not use the toilet brush!)

Paper towels for cleaning and various messes

Glass cleaner for your mirrors
Kitchen Cleaning
Your kitchen cleaning supplies list will look very similar to the bathroom list (minus the toilet brush). Make sure that you keep bleach on hand for cleaning surfaces and avoiding food cross-contamination.
If you have a DisposAll you may want to keep lemon juice and baking soda on hand to keep it from getting a nasty smell. These are also great cleaning items for stainless steel and dishwashers, as well.
2. Kitchen Items
While you definitely can make it work with just a pan and a spatula, having a well-stocked kitchen makes cooking way more fun and easy.
Kitchen items are one of the biggest things needed for a new apartment. This list includes:
Pots and Pans
Make sure that you get a set that will last. Cheap pots will warp or even crack under heat, costing you money. At the very minimum, you need a saucepan, a saute pan, and a deep pot.
However, having a full set gives you plenty of options that are appropriate for whatever you want to cook. Consider also adding a cast iron skillet and Dutch oven, as these are very durable and flexible.
If you enjoy baking, make sure to pick up some baking pans, muffin tins, and casserole/cake dishes.
Knives and Utensils
While it can be tempting to go out and buy every kitchen gadget under the sun, you really only need a few high-quality ones.
A good set of knives can last you a lifetime, and they serve as multi-function tools! And luckily, you only need a few different kinds of knives to do a lot of work.
As far as utensils go, stick with the basics. A spoon, slotted spoon, spatula, and a colander or strainer will take you a long way. You can always add to your collection later as the need arises.
Don't forget that you'll also need dining utensils such as plates, cups, forks, and knives.
Spice Drawer
A well-stocked spice drawer is a key to enjoying home-cooked meals in your new apartment. You can buy an entire spice collection at many stores for a very small investment of cash.
Odds and Ends
This category includes small appliances such as toasters and coffeemakers. Different people have different apartment necessities, so make sure you think about what you want to have in your apartment.
Also consider having things on-hand such as a bottle/wine opener, a timer, and a food thermometer. You never know when you will need them. Also, don't forget to get a trash can!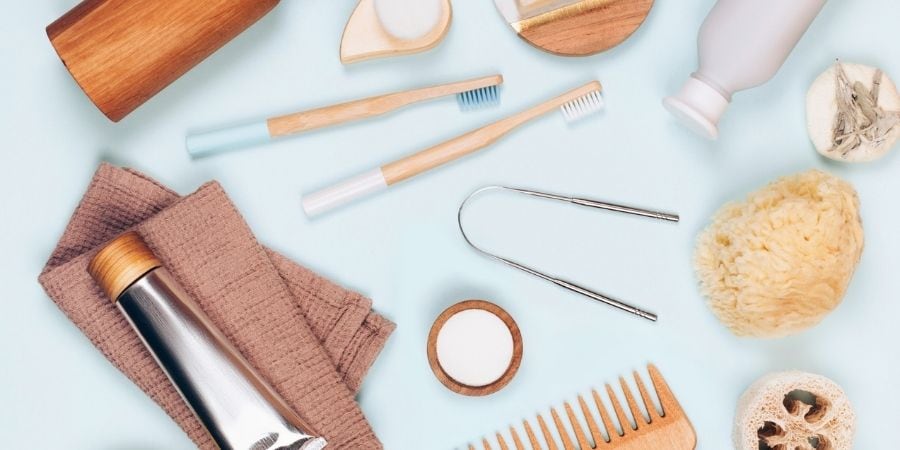 3. Bathroom and Shower Necessities
While some people can get away with a single bottle of 3-in-1 shampoo and a toothbrush, you may want to stock up your bathroom with more. It's surprisingly easy to forget some of these new apartment essentials:
Shower curtain: many apartments do not include one!

Shower caddy or organizer

Shampoo, conditioner, and body wash or soap

Hand soap for your sink(s)

Towels (both body-sized and for drying hands)

Bath mat to soak up splashed water

Oral hygiene items such as toothbrushes, floss, and mouthwash

Toilet paper

Grooming items such as tweezers and nail clippers

Trash can
4. Tools
While most apartments provide maintenance, you will still get a lot of use out of some basic tools. From hanging pictures to avoiding the week-long landlord drama of fixing a loose doorknob, tools can be very useful.
First, you will want a good set of screwdrivers. This includes Phillips and flathead screwdrivers in a few different sizes. A combination screwdriver tool is a great way to save space.
A good multi-tool and a rechargeable flashlight are also excellent investments for not only your apartment but also your car or everyday carry kit.
You will also want an adjustable wrench or potentially a ratchet and socket set. These are definitely in the "you don't miss it until you need it" category.
A sturdy hammer is also a great buy for your apartment essentials list. You'll probably get a lot of use out of it hanging pictures in your first week.
Finally, a step-stool ladder is an excellent investment. You will likely use it more than you think. Cleaning on top of tall items, hanging pictures, and changing lightbulbs: the step-stool can do it all!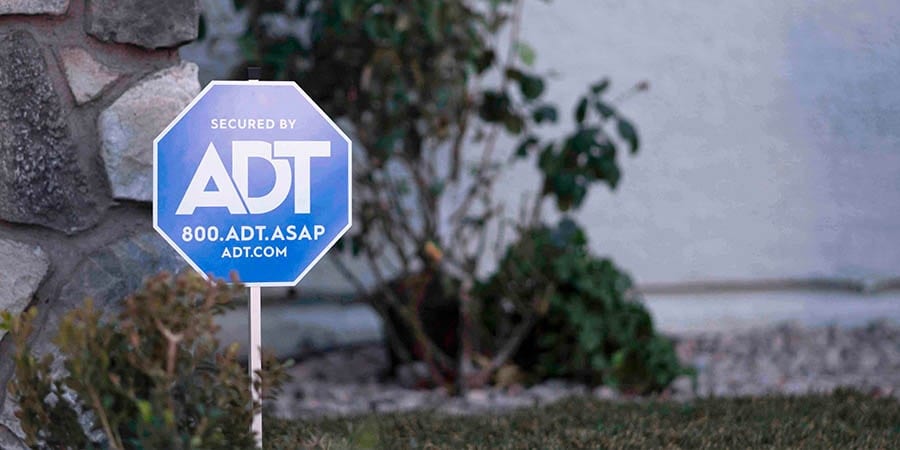 5. Security and Safety
Many people assume that their apartment complex will handle security issues for them. And while outdoor lighting and an on-site security guard may deter some problems, it's best to play it safe.
The first thing you should look into regarding apartment safety is renter's insurance. This will protect you in the event of a break-in, fire, or other disasters.
Next, make sure to do a thorough check of the area around your apartment. Is the lighting outside your door good? Does your peephole work? Are your door and window locks secure?
One of the new apartment essentials you should purchase is a safe. With maintenance crews and landlords in and out of your apartment, keeping your valuables tightly locked away is a high priority.
Make sure that when you move in, you or the landlord changes the locks. There may be duplicate keys for the old locks running around out there. If there is not a deadbolt, have one installed.
Many apartments allow you to install outdoor cameras, wireless doorbells, or even a wireless security system, so long as it is not invasive or requires much drilling.
6. Storage
Because space in an apartment is at a premium, good storage solutions are one of the biggest apartment necessities. Keeping things neat and tidy will help you stay organized and keep you happy in your space.
In most apartments, you will need to bring your own shelving. And since you probably can't drill into a wall, you can't use anything large. Keep your shelves organized with boxes that can store a variety of items.
The name of the game is keeping things out of the way Get under-the-bed boxes for items such as shoes. Door racks are great to add to closets or pantries for extra space, as well.
When you're buying furniture, be sure to keep storage in mind as well. That minimalist TV stand might look nice, but one with cabinets will give you a lot more storage room.
7. Furniture
It goes without saying that you'll need furniture in your apartment. Some people get by with just a mattress on the floor, but why not step up your game?
However, furniture can be expensive, especially when you buy new. Consider going to thrift stores and antique stores to find furniture. You can often find quality items such as sofas for a fraction of the new price.
Here are some of the furniture basics that you might need to fill out your apartment:
Bed and bedding: this includes a frame, headboard, and mattress

Dresser(s)

Nightstands

Seating for your living area

TV stand

Dining table and chairs

Coffee table

Patio/balcony furniture

Bookshelves
If you don't live on the ground floor, consider buying items that are flat-packed from retailers such as Ikea. This will make them much easier to carry up multiple flights of stairs.
8. Lighting and Decor
Apartments are notoriously sterile, and many do not have the most aesthetically-pleasing lighting. Expect to bring your own extra lighting and decorations to really make it feel like a home.
You should definitely plan on bringing a few lamps. Keep in mind that there are quite a few options for interior lighting.
Floor lamps can be a great way to create a "room within a room." A floor lamp, a comfortable easy chair, and a throw blanket make a great reading nook.
Desk and table lamps can effortlessly create a study or work area. Bedside lamps can save you from having to get out of bed to turn lights on and off.
As for decor, this is all down to personal taste. Here are some of the items you may want to add to your apartment necessities list.
Wall Art
Instead of taping or stapling posters to your wall, consider purchasing some cheap frames. These can really elevate the vibe of your apartment, and also protect your posters for years to come.
Thrift stores, farmer's markets, and local art markets can provide great and inexpensive artwork and frames for your walls. If you are interested in gallery walls, this is a great way to start one.
Finally, if you have a favorite artist, there are many sites online that sell inexpensive prints.
Knick Knacks
Fill shelves, corners, and other otherwise-wasted spaces with knick-knacks that fit your design tastes and personal style. These items can include decorative vases, sculptures, figurines, or other neat items.
Once again, thrift and antique stores are going to be your best friend here. With a little digging, you'll find awesome statement pieces that will really personalize your apartment space.
Soft Goods
This category includes all things made out of fabrics. Rugs, curtains, throw pillows, and blankets can all contribute to the aesthetics of your apartment, and also help insulate against the colder weather during the winter.
9. Other Helpful Items
While our list so far has covered all of the essentials for apartment living, there are a few other things that you might easily overlook when looking for things needed for a new apartment.
Make sure that you have some sort of laundry basket or hamper. Whether you have a washer and dryer or need to do laundry outside of your apartment, keeping dirty clothes contained will keep your space clean.
Another item you should consider is a personal filing cabinet or expandable folder. This is a great way to keep track of rent and utility bills, as well as other important personal documents.
Organizational items such as dish racks or an umbrella stand by the door can also make life just a little easier and smoother. If you take off your shoes at the door, invest in a shoe rack or mat to keep mud from getting on the floor.
Finding Your New Apartment Essentials
Gathering all of the new apartment essentials may seem overwhelming. chances are you already have at least some of the items already. You can also shop at thrift stores, dollar stores, and garage sales for gently-used items.
Like any major life event, moving into a new apartment will go smoothly if you prepare ahead of time. Make sure you check the apartment thoroughly and ask the landlord what is permitted, especially regarding security.
If you are looking for security systems for your apartment, we have you covered. We provide a wide range of DIY and low-profile security measures designed specifically for renters.