50% of today's home buyers purchase homes in suburban areas. Considering these areas are typically safer than big cities, this makes a lot of sense. They're also a lot quieter, which is perfect for raising a family.
Are you located in one of the safest places to live? Or are you looking to relocate to a better city?
Either way, you might be curious about the best places to be in the country. Keep reading to see a list of the safest places to live in the US.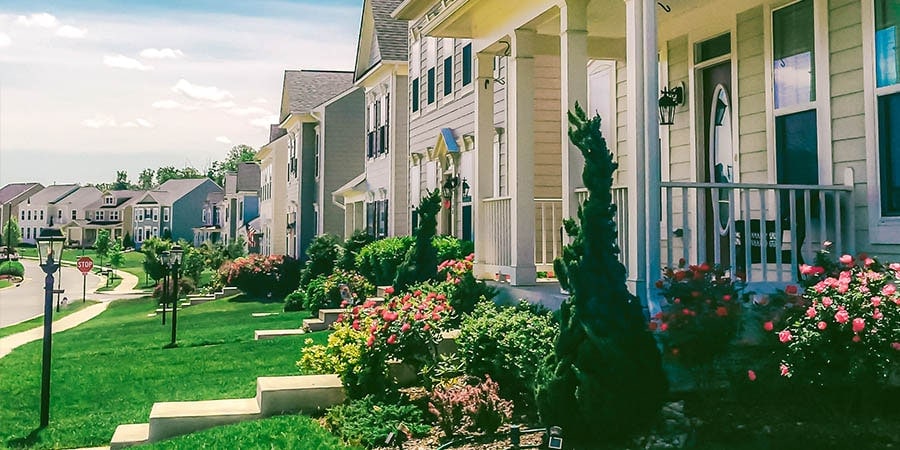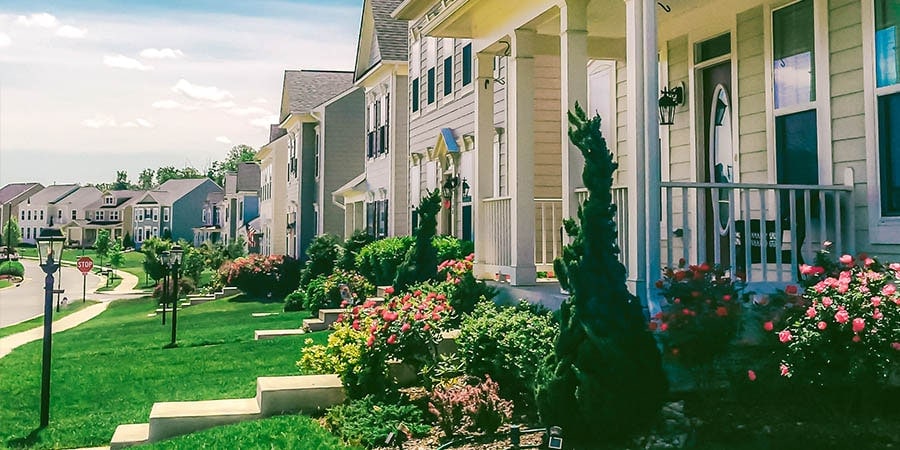 Irvine, CA
Irvine just might be one of the safest places to live in the USA. This is a suburb located in Orange County, CA, where you'll be amongst palm trees and the wonderful beaches of Southern California.
They have the fewest assaults per capita, so it's a very peaceful city. It's also topped the list for the safest cities in the USA several times, so that should tell you a lot about the quality of life there. The most you'd have to worry about is burglaries, but so long as you take the proper precautions to look after your home and its belongings, then you shouldn't have an issue.
Irvine is one of the wealthiest and safest places to live in, so you'll live a life of luxury there. Plus, there's plenty of nature to explore, and Disneyland is just a short drive away, so if you're a Disney enthusiast (or your kids are), then you're in a great location. In addition, the education system there is fantastic, so your children will be on a great path to success.
Irvine is also conveniently located between Los Angeles (to the north) and San Diego (to the south). If you ever find yourself wanting to explore bigger cities, both are just about an hour's drive away.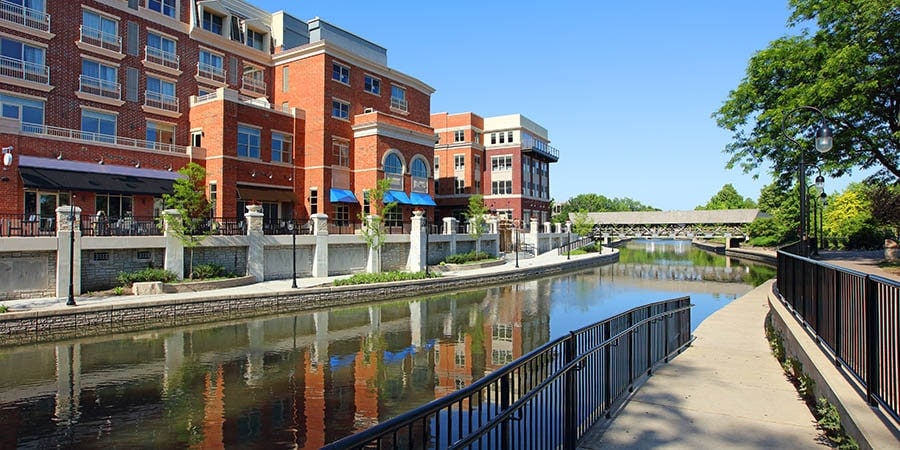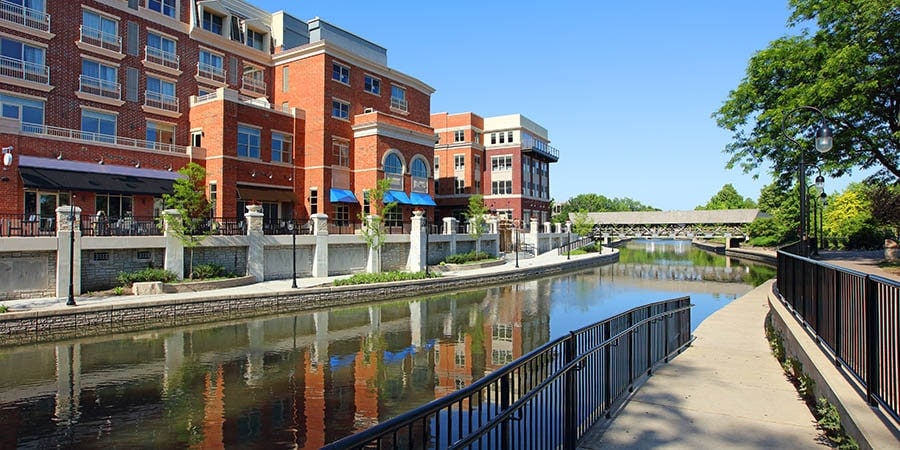 Naperville, IL
Naperville is also an extremely safe city to live in. It's located in the northeast part of Illinois, just west of Chicago.
Like with Irvine, Naperville is a suburb that offers families of all sizes a safe haven. The crime rate there is very low, so you won't have much to worry about when residing there.
This city has one of the best public library systems in the nation, and it's held on strongly to that accolade for years. There's also the DuPage Children's Museum, which your kids can enjoy.
It also has some top-notch parks, and you'll enjoy tons of paths and bridges that'll take you along the DuPage River. Staying active in Naperville will be extremely easy, seeing as you'll get to enjoy such scenic views.
Not only that, but you're just a short drive away from Chicago. So if you ever want to venture out into a bigger city, you can do so without having to go very far.
Murrieta, CA
Murrieta is another city that's located in Southern California. It's in Riverside County and is one of the fastest-growing cities in the state. Considering it's one of the safest cities in the US, it should come as no surprise that families are flocking to Murrieta to reside in a safe and beautiful location.
There's barely any violent crimes in Murrieta; they have a very low per capita rate when compared with the rest of the state of California. Property crime is a bit higher, but again, so long as you're proactive in protecting your home, it shouldn't be too much of a worry.
Close by is Temecula, which is famous for its wineries. There's also a balloon festival there, so it's great to take your significant other and/or kids to.
Considering Riverside County isn't too far away from Los Angeles, you'll get to enjoy SoCal life without the bothers that come with LA living. And if you ever want to see what the City of Angels has to offer, all you have to do is hop in your car for a short ride.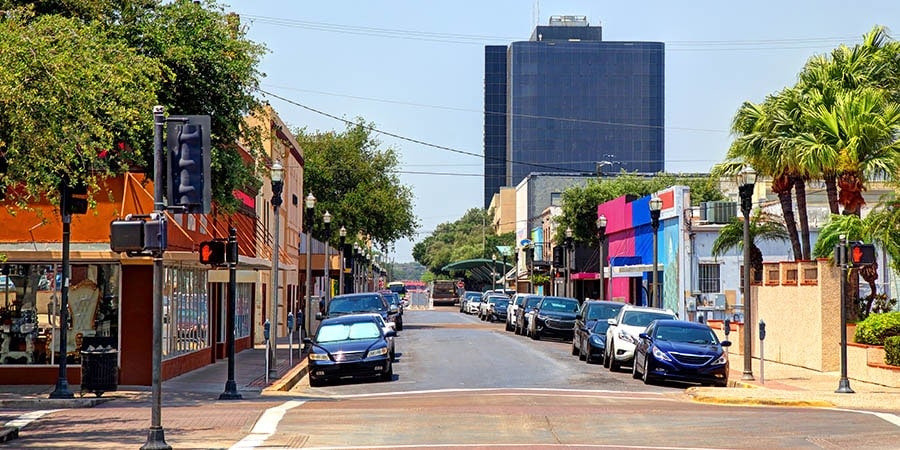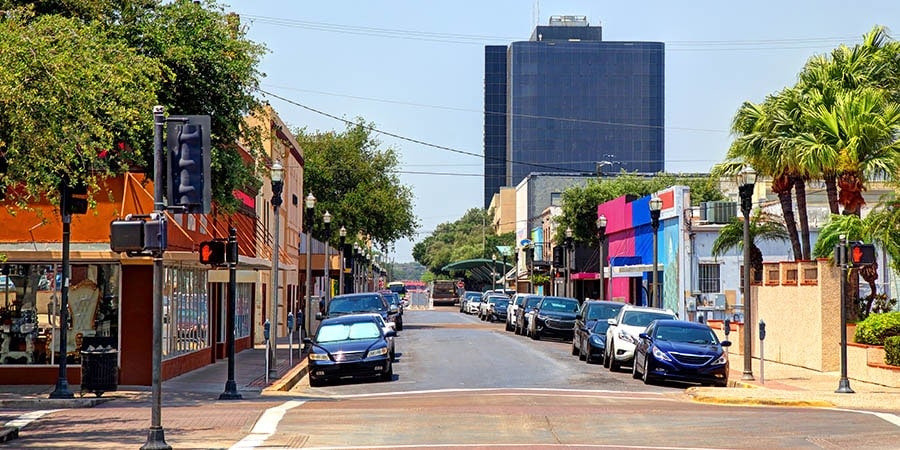 McAllen, TX
McAllen is located at the very southern tip of Texas, which places it close to the Mexican border. This means it's a few hours' drive away from the main cities of San Antonio, Austin, and Houston.
This city is one of the most populated one in the state, which indicates it's a fantastic place to live in. Not only is it one of the safest places to live in the US, but it also has excellent weather, an amazing educational system, and lots of culture.
If you're a young family that's just starting out and doesn't have much to spend on a home, you may have thought about compromising on a safe location in order to make homeownership a reality. However, if you choose to reside in McAllen, that won't be an issue. Property values are very low here, so you can purchase some property without sacrificing on comfort and safety.
McAllen's been recognized by Forbes and CNBC for both its safety and low cost of living, so you know it's definitely somewhere to keep on your radar.
Frisco, TX
Here's another location in Texas! Frisco is located in the northern part of the state, just north of Dallas and northeast of Fort Worth.
Both violent and property crime is considerably low here. The cost of living is just a little higher than the national average, but it's worth it, considering Frisco is one of the safest places to live.
This suburb is outstanding for families, as not only is it very safe, but it also has great public schools all throughout. Plus, there are plenty of museums that will interest and educate children, such as the National Videogame Museum and Sci-Tech Discovery Center. In addition, your children will benefit from Frisco Commons Park, which has an amphitheater and fishing pond, in addition to its many playgrounds.
If you or your spouse is considering working in the Dallas-Forth Worth area, then Frisco is in an optimal location for your daily commute. It's also great for when you want to travel into the bigger metropolitan area for recreational activities.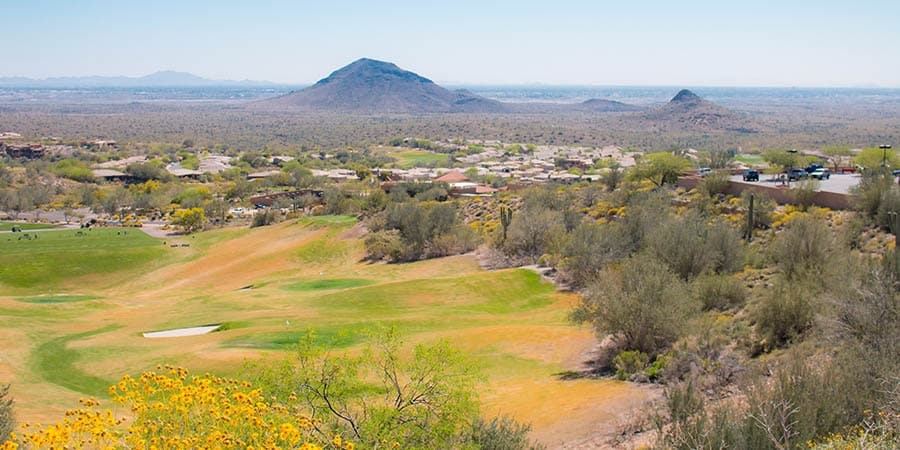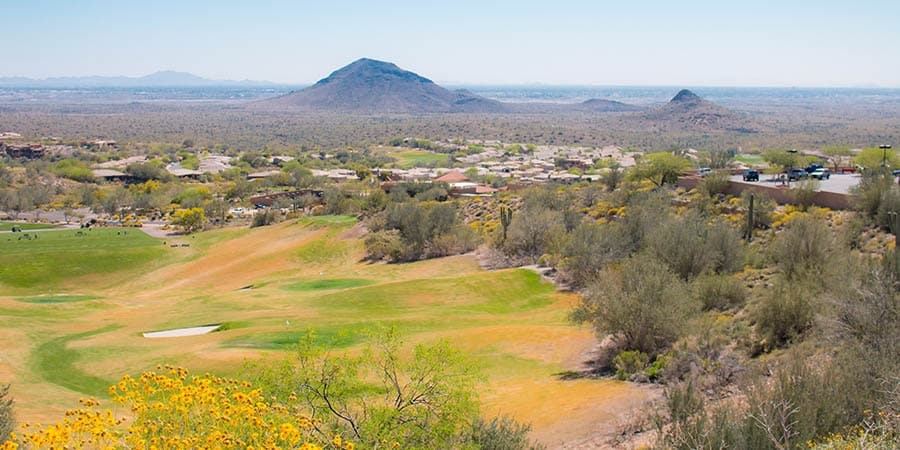 Gilbert, AZ
Located in Maricopa County, Gilbert is a city you'll find just east of Phoenix. It's one of the safest cities in the country, as its crime rate is extremely low. You won't have to worry about violent or property crimes much at all.
This town used to be known as the "Hay Shipping Capital of the World," but trust us, it's a lot more interesting now. There's a wide range of things to do for people of all tastes, such as a farmers' market, historical museums, breweries, theaters, and more.
This is also a top-notch place to raise your family. Not only are the neighborhoods nice, but the public schools are also some of the best. This ensures that your kids will grow up in a safe place and receive high-quality education.
Like all the other suburbs on this list, Gilbert is located in a fantastic area, as you get to enjoy the quiet neighborhoods while still having excellent access to larger cities such as Phoenix.
South Burlington, VT
South Burlington is located on the northwest side of the state, right next to Lake Champlain. The number of violent and property crimes is pretty low for this city.
This suburb is pretty dense, so if you like the big city feel but not quite, this may be a good place to choose to move to with your family. You'll find plenty of restaurants, bars, and coffee shops to frequent. Plus, the school system here is excellent as well.
Here, you'll find Vermont's largest mall, the University Mall. So if you love shopping and want to bring the kids along, this can provide hours of safe entertainment.
Another fun fact is the HQ of Ben & Jerry's can be found in South Burlington.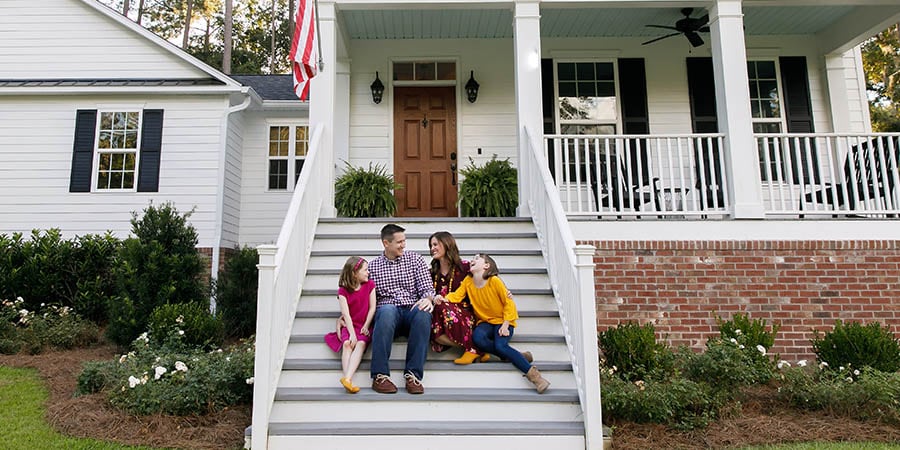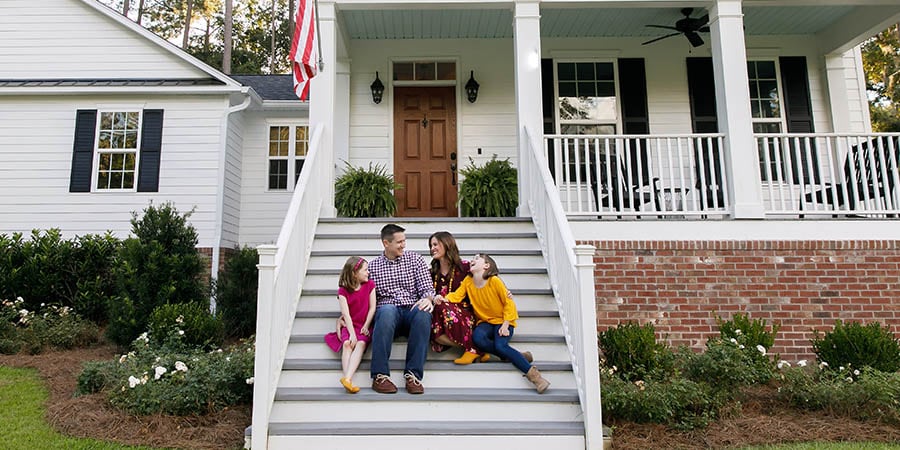 Aren't Located in One of the Safety Places to Live?
After reading this article, perhaps you've realized that you don't reside in one of the safest places to live. But that shouldn't be cause for alarm just yet.
Even if your city is super safe, you'll still want to take measures to protect your family. Crime and natural disasters can happen anywhere at any time, after all.
To help safeguard both your family and your belongings, consider getting a home security system. With it, you can monitor your property 24 hours a day, 7 days a week. That way, you can get peace of mind, whether you're at work and want to monitor the kids, or if you're all on vacation and you want to keep an eye on your property.
In addition, you can get items like carbon monoxide detectors and wet switch flood detectors as well. With these, you can also stay safe against anything Mother Nature throws at you.
Need help protecting your home? We can help. Check out our home security packages now.