WIRELESS SECURITY SYSTEMS
Protect what matters most with wireless home security
Get a free quote
Call (800) 200-4164 or fill out the form and an ADT Specialist will call you about ADT offers.
More convenience, more peace of mind, 24/7
Your home is different from everyone else's. And you want the flexibility to secure it your way. A wireless home security alarm system from ADT provides that flexibility, backed by 24/7 monitoring that will have you resting easier, day or night.
Help protect your home and family
Get 24/7 monitoring starting at just
*With 36-month monitoring contract. Excludes QSP. Early termination and installation fees apply. Excludes taxes & fees. Applies to traditional services only. Certain markets excluded. See terms and pricing here.
A smarter home is a safer home
The highly intelligent ADT mobile app gives you greater control of your home, no matter where you are.
Arm or disarm your system from virtually anywhere


Receive email and text alerts when a sensor is triggered or your system is disarmed


Remotely control smart devices like lights, thermostats, door locks, garage doors and more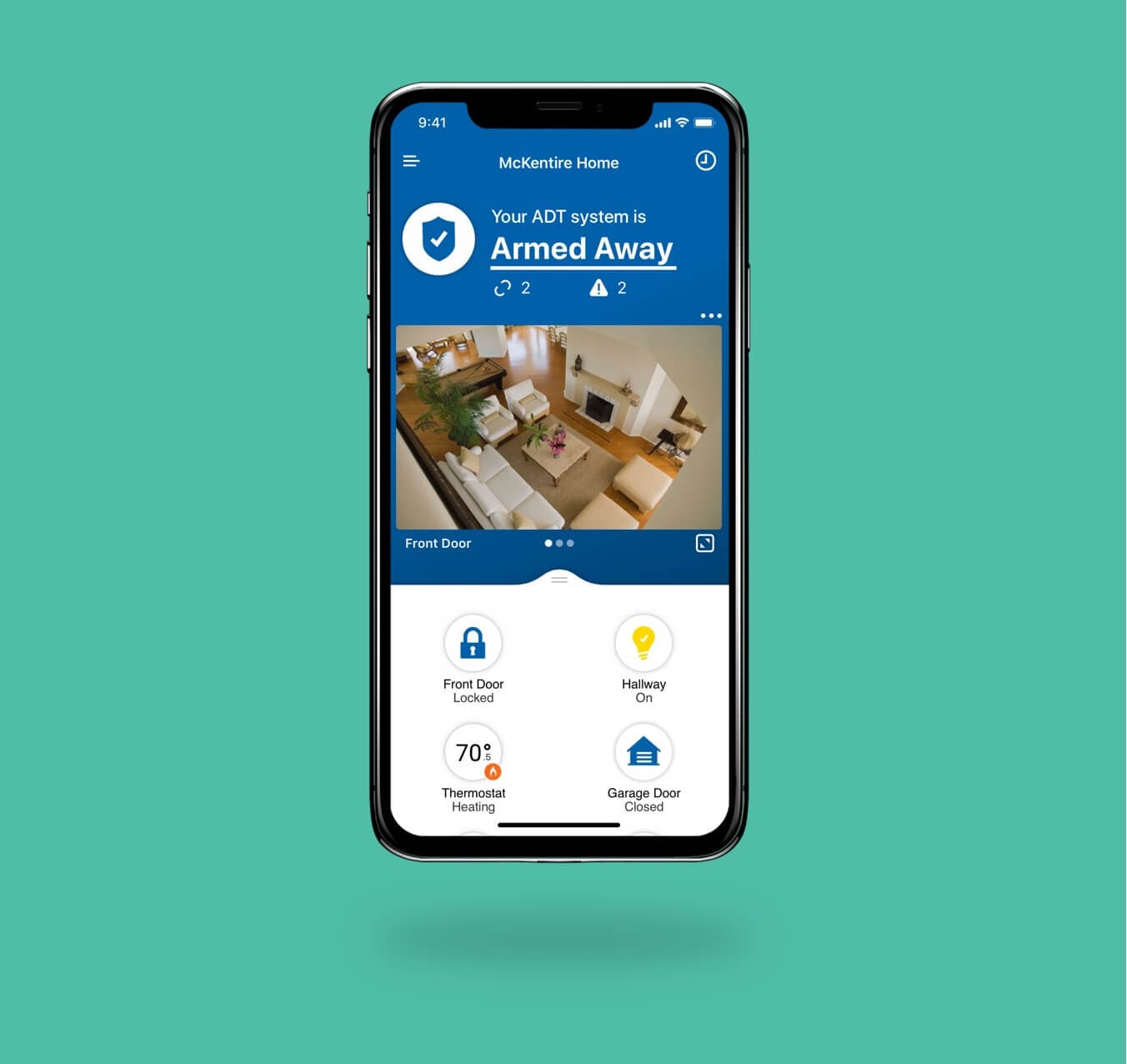 Frequently Asked Questions
How does the ADT wireless security system work?
Our burglar alarms may be armed in the "Away" or "Stay" mode. Once the burglar alarms are activated, each monitored zone has the ability to recognize a violation. Once a zone has been violated, the intruder alarm system then dials an ADT monitoring center and transmits the message through a telephone line. Once the signal is received, the intruder alarm system will wait to send another message if another zone is tripped. Entering the code on the burglar alarm's keypad and turning off the system will end this process with the ADT monitoring center.
If I lose power, will my wireless security system still work?
Yes. In case of a power loss, the back-up battery will activate to maintain your intruder alarm protection for several hours. In the event your battery is low, a low-battery signal will be sent to your ADT monitoring center so you can be notified.
What happens when I press the panic or fire alarm buttons on the wireless security system touchpad?
If you hold down the panic or fire alarm buttons on the burglar alarm touchpad for 1 to 3 seconds, an alarm is transmitted to the ADT monitoring center, and emergency services are dispatched immediately. An alarm received in this manner cannot be canceled.
Customers Tell Their Stories
The ADT LifeSaver Program recognizes outstanding ADT professionals who helped save a customer's life.
`
Read about unique safety measures to keep your home protected.
Tips to help prevent a home break-in
Helpful ideas to prevent home burglary.
Protect your beloved pet with these safety measures.