Posted on 7/11/2018
*Customer was compensated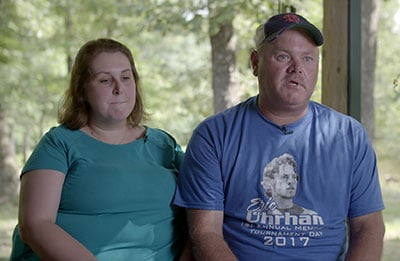 You've seen the movies. You know the creepy music. Scary things happen to regular people in the shower.
Take for instance Danielle McFall* of Glenallen, Missouri.
It was dark. Grey clouds clung tight around a full moon. (we made that up for effect.)
A carbon monoxide detector activated in her home. The detector sent a signal to one of ADT's monitoring centers in Knoxville, Tennessee which was received by ADT dispatcher Tyler Sharpe. Tyler first tried calling the McFall's home, but the call went unanswered.
Why?
You guessed it. Danielle was in the shower. (cue screechy music)
With no answer, Tyler contacted 911. A short time later, first responders from the Woodland Fire Protection District arrived at the home where they detected large amounts of carbon monoxide. AKA "The Silent Killer."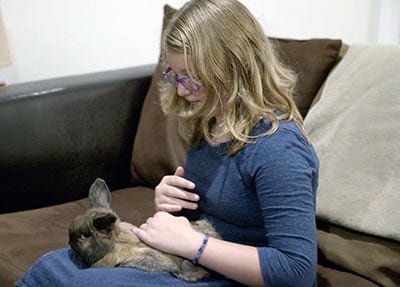 "Since it was evening, we likely would've gone to bed and passed away had it not been for ADT and the fire department," said Danielle. "I'm also grateful for the installer who convinced me to upgrade the system with a carbon monoxide detector and suggested it be placed in the utility room -- exactly where the leak occurred!" Investigators determined the carbon monoxide source was faulty venting from the McFall's water heater.
Danielle, her daughter and two pets survived.
But happy endings to suburban movies don't just happen. The ADT security system was professionally designed and installed by experts who know exactly where sensors, cameras and equipment should be placed. And Danielle knew in her heart DIY is good for somethings but not for home security.
A final point.
To anyone who plans on taking a shower in the next day or two. You can't smell carbon monoxide. You can't taste it. The only way to know it's there is having a connected detector placed exactly where it should be -- installed by people who know such things.
So that's the conclusion to our scary story. Thankfully not so scary this time. So go ahead Danielle and family, shower in confidence, sing away, sing away -- we've got your back.
Share how ADT has helped protect you
Tweet @ADT & share your #ADTSaves story with us on Twitter.
Customers Tell Their Stories
The ADT LifeSaver Program recognizes outstanding ADT professionals who helped save a customer's life.
`
"That call from ADT helped save our lives. And the fast response of the fire department helped save our house."
- Amy S., Wayne Township, IN