It's finally happening—you're tackling that home remodel you've always wanted. Maybe you're adding a bathroom or updating the kitchen. Perhaps you're creating the master bedroom of your dreams. Whatever the project, there's one issue that needs to be addressed: keeping your home safe during the process. If you're wondering how to find a good contractor you can trust, follow these tips below.
Gather information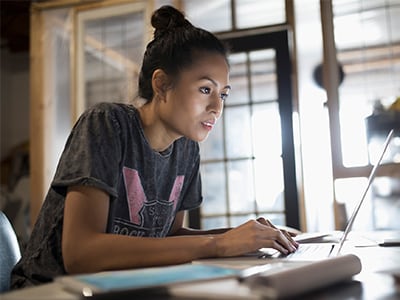 When hiring home remodeling contractors, start with basic information. Ask them how many years they've been in business; how many similar remodeling jobs they've completed; the status of their license and insurance; and whether or not they'll hire out part of the project to sub-contractors.
Call references and do an online search of the contractor's name along with negative phrases, like "scam," "unhappy" and "bad job."
Check credentials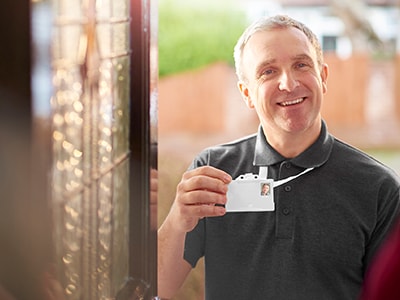 Once you've narrowed down your list of potential home remodeling contractors, check their status with the Better Business Bureau or on customer review sites, such as Angie's List. Verify their contractor's license and bonding status with your state's contractors licensing board. Ask to see their proof of insurance.
If your remodel is a big one, ask to visit nearby homes where the contractor has done similar work. Get a detailed contract specifying exactly what will be done, the time frame for the job, and the number and amount of payments.
Reevaluate your security system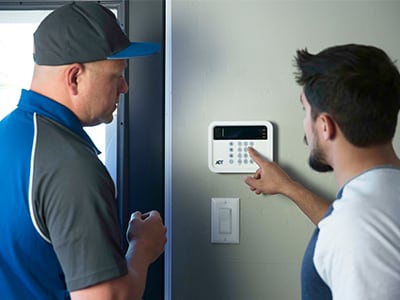 During the remodeling process, your home is vulnerable. When starting a remodeling job, not only do you need to know how to find a good contractor, but you also need to protect your home from theft or burglary. Ask your contractor for ideas—they've been through this process before and probably have some good suggestions—and let them know you'll be taking extra steps to safeguard your home.
If you don't already have one, now is the perfect time to install a home video surveillance system. With motion-activated cameras both inside and outside your home, not only will you receive notification of movement within or around your home's perimeter, but you'll also be able to see exactly who or what the video captures.
Hide valuables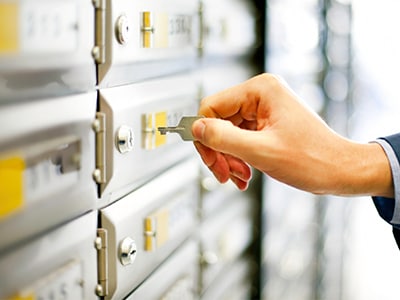 Protect small valuables, like jewelry, in a home safe or a bank safe deposit box during construction. Hide larger items in a room where the home remodeling contractors won't need access, and keep the door locked. Don't leave cash, medications or personal information out in the open while your home remodel is in progress.
Watch the door
According to the International Association of Certified Home Inspectors, an astonishing 34 percent of burglars enter homes through the front door.1 Add to that the flow of traffic in and out of your front door during a remodeling project, and security becomes an even bigger issue. Luckily, today's technology makes it easy to "answer" your door, even when you aren't home. With ADT's Video Doorbell, not only will you be notified as soon as someone steps onto your property, but you'll also be able to see and talk to them remotely through your smartphone.
Keep your home safe
When it's time to remodel your home, knowing how to find a good contractor is only the first step. Keeping your home and family safe during the process is equally important, which increases the likelihood that your home improvement project will have a happy ending.
Resources:
Gromicko, Nick, and Kenton Shepard. "Burglar-Resistant Homes." InterNACHI. Accessed April 11, 2018. https://www.nachi.org/burglar-resistant.htm?kbid=62750&tag=safewicom-20.