Expectant mothers have so much preparation for a new baby that they may overlook some safety precautions. While it's fun to decorate a nursery for a baby's arrival, new moms should also spend time focusing on their baby's safety. Check out these baby safety tips for new moms below.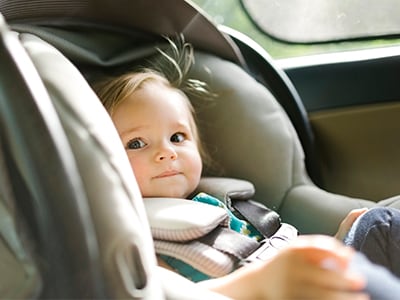 Be careful with car seats
Car seat safety goes beyond which way the seat is facing. While perusing the car seat section of any baby store, consumers will find all sorts of accessories paired with seats, including strap covers, newborn head supports and canopies. Expectant moms may be tempted to buy all the bright and colorful accessories, but they should follow this simple rule: if it didn't come with the seat, don't use it. Anything added to a baby's car seat that doesn't come from the manufacturer voids the warranty and may put your baby's safety at risk.
Even though it may be difficult to move a sleeping little one from their car seat, leaving a baby asleep in the seat can be incredibly dangerous. A study found that two-thirds of infant death cases were attributed to car seats, with 52 percent of those deaths due to strangulation or asphyxiation.1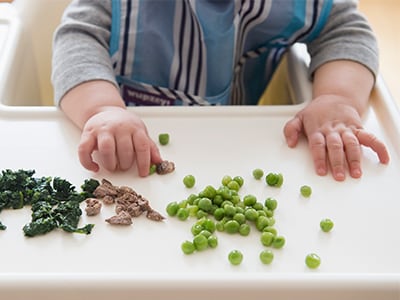 Monitor reactions to food
Introducing babies to new foods that are known allergens can be nerve-wracking for new parents. In addition to peanuts, babies should be monitored when given foods containing milk, eggs, soy, wheat, tree nuts, fish and shellfish for the first time.
When feeding your baby foods known to cause allergies, the American Academy of Pediatrics warns parents to look out for skin problems (hives, rashes, swelling), and stomach or digestive problems, in addition to breathing issues.2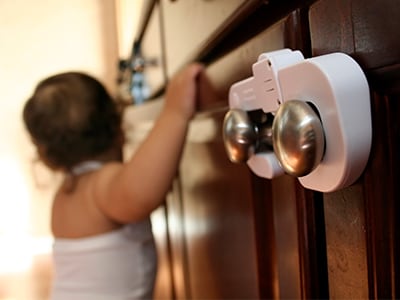 Baby proof your home
Once a baby learns how to climb, they like to exercise their new skill often. Furniture bumpers can soften sharp edges of both coffee and end tables if your baby takes a tumble.
Secure furniture, like television sets, to the wall with anchors to prevent the possibility of furniture pieces upending or falling over.
Once a child enters the picture, parents find themselves wishing for eyes in the back of their heads, even for short bathroom breaks. When parents have to step out of the room, indoor security cameras can be those eyes, allowing them to monitor their children's activity when they're in another room.
Be prepared
Amid the excitement of welcoming a new baby, it can be easy to overlook some of the more obscure safety concerns. Remember to follow these tips for new moms: use car seats as manufactured, recognize the early signs of an allergic reaction and always remember to secure household furniture. For an added sense of security, consider using indoor security cameras for an extra set of eyes.
Resources
1. Batra, Erich K, et al. "Hazards Associated with Sitting and Carrying Devices for Children Two Years and Younger." The Journal of Pediatrics. Accessed April 19, 2018. www.jpeds.com/article/S0022-3476(15)00345-5/fulltext.
2."Food Allergy Reactions." HealthyChildren.org. Accessed April 11, 2018. https://www.healthychildren.org/English/ages-stages/baby/feeding-nutrition/Pages/Food-Allergy-Reactions.aspx
This is not an exhaustive summary of child safety and/or medication Safety and to obtain full safety information go to https://www.safekids.org/safetytips or https://www.ama-assn.org/