Military relocations can be stressful. On average, armed service members move every three years, and those with children see their kids switch schools six to nine times between kindergarten and high school graduation.1, 2 It should come as no surprise, then, that military relocation ralanks as the number two stressor among active duty personnel and ranks third among their spouses.3 Although there are many things to consider when uprooting a family, these six tips for moving can make frequent trafnsitions easier to manage.
Mark Your Calendar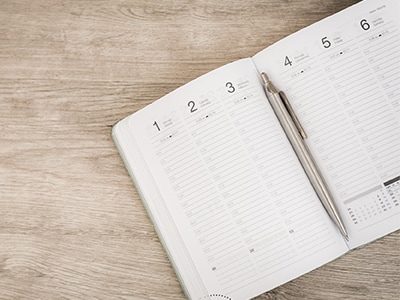 Designate a wall calendar as your family's official "Military Relocation Timeline," and hang it in a prominent location. Mark important deadlines by which you want to accomplish specific goals, such as notifying your landlord of your impending move, securing a new place to live, transferring school records for your children, hiring a moving truck, sending change of address cards, buying boxes, sorting through your belongings, packing or holding a garage sale. Since peak moving season runs through the summer, judge whether it makes sense to move before May or after August.4 For a complete list of tasks broken down into the months and weeks before your move, see this helpful inventory.5
Store Important Documents
Keep legal documents in one location. A portable plastic hanging file box allows you to sort important papers that you may need to access quickly, such as insurance forms, tax documents, birth certificates, passports, military forms, lease agreements and more.
Store documents directly related to your move in a brightly colored file, so that you can find them immediately, and won't be faced with digging through your belongings at the last minute. Place a bright red "Do Not Pack" sticker on top of the box and set it aside so that it doesn't get packed with the rest of your things. As an added measure of reassurance, make copies of documents, seal them in a large envelope and store them in a separate location.
Reduce and Live Lean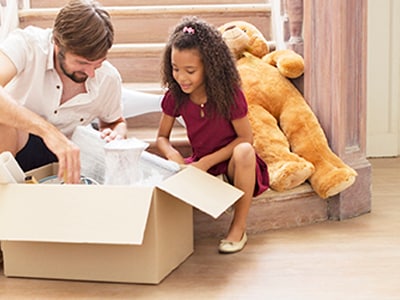 For those who move frequently, living lean makes a military relocation less stressful. Every move is an opportunity to get rid of stuff you simply do not use. Reader's Digest offers several common sense suggestions for downsizing ahead of a move, such as starting first in less-used rooms and envisioning your new home.6
For each item, ask yourself when you last used it. If it's been more than a year, give it to charity. If you have boxes that are still full of goods from a previous move, consider donating the contents or tossing them out. When you make new purchases, ask yourself if this is something you don't mind bringing with you every time you move.
Chose a Bank That Follows You
Closing down bank accounts and reopening them in another state is one hassle you shouldn't have to deal with every time you move. If you bank with a regional company, it might be time to switch to a national one. Several banks, including USAA and Pentagon Federal Credit Union, specialize in financial services for active service members, as well as veterans.7 In addition to checking and savings accounts, these banks offer competitive interest rates on credit cards and loans. Best of all, you don't need to shut down and reopen accounts everytime you move.
Security
If you have a security system installed in your current location, take it with you. ADT can help when you move. For instance, homeowners and renters can take their active security service with them wherever they go. Most people qualify for a discount on installation costs, additional devices and sensors. If you move into a home where ADT's security equipment has already been installed, you can activate it for as little as $19.99/month. And if you don't have a alarm system, this could be the perfect time to start. ADT offers new member free installation. *with 36-month monitoring contract. excludes taxes and fees. Installation and early termination fees apply. For terms and pricing click here.
Outsource Everything You Can
You don't have handle the details of moving alone. Calling upon friends and family or hiring professionals to help you at different phases can ease your mind and let you focus on more important tasks. For instance, ask friends or family members to help you pack. Schedule a play date on the day of your move to get the kids out of the house. Hire a pet sitter to take your cat or dog for the day, so they don't get underfoot or accidentally run out an open door.
Hire house cleaners to come by after the movers leave to tidy up the place. And don't forget to return the favor when you get to your new home. If you're like most military families, you'll soon make friends with active service members who will find themselves on the verge of a move. Volunteer your time to help others and offer them the best tips for moving that you've learned along the way.
References