The start of summer is the perfect time to gather with family and friends for good food and fun times. This year, celebrate the adoption of the Declaration of Independence safely. Our July 4th safety tips cover a few key summer safety topics to help keep you and your family safe this Independence Day.

Sparkler and Fireworks Safety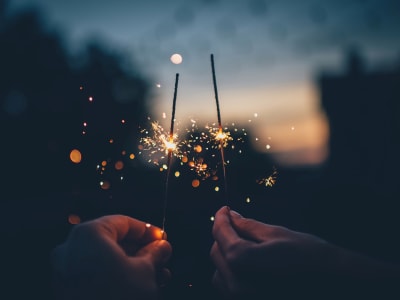 Fireworks cause over 19,000 fires every year. Take the proper precautions when operating fireworks.
Never disassemble or try to make your own fireworks.
Don't point sparklers, or fireworks at yourself or others, especially when lighting them.
Only light fireworks on the ground and in areas that are dry and fire-resistant.
Don't attempt to ignite fireworks at the same time.
Never allow young children to handle fireworks or sparklers to prevent firework-related injuries.
Always keep a portable fire extinguisher close by. Also, keep a water hose or buckets of water nearby to put out fires.
If fireworks malfunction, don't relight them! Douse and soak malfunctioning fireworks with water then throw them away.
Resist the urge to bring your dog to a fireworks display. The safest place for them is at home where it's familiar, quiet and not crowded.
Never allow young children to handle fireworks or sparklers to prevent firework-related injuries. Sparklers are hot enough to cause severe burns if mishandled.
Instead of sparklers for your children, consider these alternatives:

Glow sticks
A confetti canon or poppers
Colorful streamers
Silly string
A light-up laser show or digital fireworks projection
Always keep a portable fire extinguisher nearby close by. Also, keep a water hose or buckets of water nearby to put out fires.
If fireworks malfunction, don't relight them!
Douse and soak malfunctioning fireworks with water, then throw them away

.
Water and Pool Activity Safety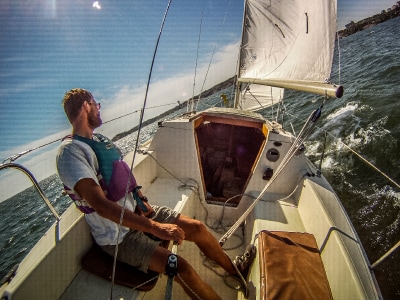 As July is one of the hottest months of the year, many families turn to water activities to beat the heat. However, even fun water activities have serious risks if you don't take the proper precautions.
Review safe boating practices.
Never consume alcohol while driving a boat.
Before boating, always check that there are enough life preservers on hand for every passenger.
Set water safety rules for your family, especially if there's a young child.
Keep a first aid kit near the pool.
Grilling Safety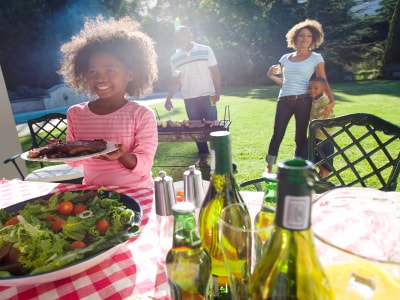 July is one of the peak months for grilling fires. Enjoy grilling your favorite meals this summer while also keeping your family safe.
Check gas grill hoses for cracks, holes and leaks.
Keep children away from grills. Gas leaks, blocked tubes, and propane tanks can cause grill fires and explosions.
Never grill indoors, in the garage, in any enclosed area or on a surface that might catch fire.
Keep the grill at least two feet away from decks, siding, branches and any outdoor equipment that can catch fire quickly.
Kids and Teen Safety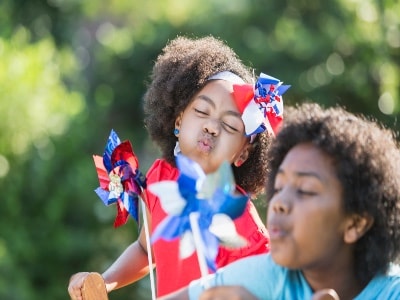 Children can be more susceptible to loud noises, heat, sun and insects than adults. A child can also become anxious, over-stimulated, or exhausted during Fourth of July festivities.
National Highway Safety Administration (NHTSA) found an increase in drunk driving around the 4th. Your teens should be cautious when driving during Independence Day festivities.
Ear care

Fireworks can be 150 to 175 decibels, so, ear protection is essential for developing ears.
According to the Environmental Protection Agency (EPA), you shouldn't expose children to decibels over 85. Consider using earplugs or headphones to help protect your children's hearing during fireworks displays.

Heat care

Heat exhaustion or heat stroke can happen with too much sun exposure, especially as the temperature rises. Children are especially vulnerable to overheating.
Ensure that you bring plenty of water for your kids.
Dress children in light-colored, lightweight and loose clothing.
Be on the lookout for signs that your child is overheating and bring them inside if they become too hot.
Skin care
Outside celebrations come with many considerations for your kids and teens. Ensure that your children protect their skin from sun, heat and bugs.
The Skin Cancer Foundation has these sunscreen recommendations:

Apply sunscreen 30 minutes before going out into the sun.
Re-apply every two hours or if you've been exposed to excessive water or sweat.
Use a broad-spectrum SPF of 30 or higher.

Don't forget to apply insect repellent!
Pet Safety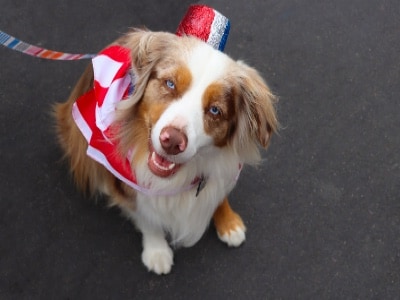 The safest place for your pets is at home where it's familiar, quiet and comfortable. You should also be on the lookout in the days leading up to Independence Day since many people shoot off fireworks a few days before and after July 4th.
Ensure your pet's microchip and ID tags have the correct information. If your pet isn't microchipped, now is the time to do it! IDs are added to insurance and can help you find your pet if a neighbor grabs them. Microchipping can help you if your pet escapes and is dropped off at a vet or shelter.
Fill your pets' prescriptions before July.
Tire out your animals, either with exercise or play.
Watch out for signs of heat stroke during the day. And always make sure your pup has a shaded area to escape the sun
If you know you will be away from home during the 4th of July, consider hiring a pet sitter or getting a friend to keep an eye on your pup.
Leave the home security to ADT this 4th of July
Our security experts are standing by and ready to help you pick a custom security solution that fits your needs, whether you're going out of town for Independence Day or staying home to enjoy the festivities.
Find home protection that's right for you with ADT.
Frequently Asked Questions about 4th of July Safety
How do you keep your dog safe on the 4th of July?
It's important to keep your pup inside during the 4th of July. Keeping your dog in a windowless basement is a great option. If you can't do that, you can keep them in any room, just make sure to draw the blinds to help dampen the sights and sounds of fireworks. You can also turn on music or the TV to help drown out the noise. 
Another tip is to ensure that your pups are microchipped, wearing their ID tags and up to date on shots. If they manage to escape your home, you stand a better chance of getting them back safe and sound if a vet can scan their microchip or a neighbor can check their ID tags. 
Should I leave my dog alone during fireworks?
It's a good idea to keep your dog secure in a safe, comfortable spot during celebrations where there will be fireworks. Whether or not you leave your dog alone depends on you and your pup. Some dogs will prefer to self-soothe or burrow inside crates or blankets, while others may prefer human contact and cuddles.
Do fireworks cause fires?
What are the hazards of fireworks?
Fireworks can cause injury if not properly handled, and they can burn you or your clothes or cause fires. The matter inside fireworks can cause eye, throat or lung irritation if inhaled, especially for people with respiratory issues. Furthermore, fireworks can cause hearing damage and loss.
What fireworks cause the most injuries?
Fireworks can be hazardous if mishandled. According to the CPSC, most injuries and deaths from fireworks are caused by firecrackers, aerials and homemade explosives. You should never handle fireworks if you don't know how to use them.