HOME SECURITY CAMERAS
Outdoor Security Cameras
ADT Pro HD Outdoor Security Cameras help you keep an eye on what's important.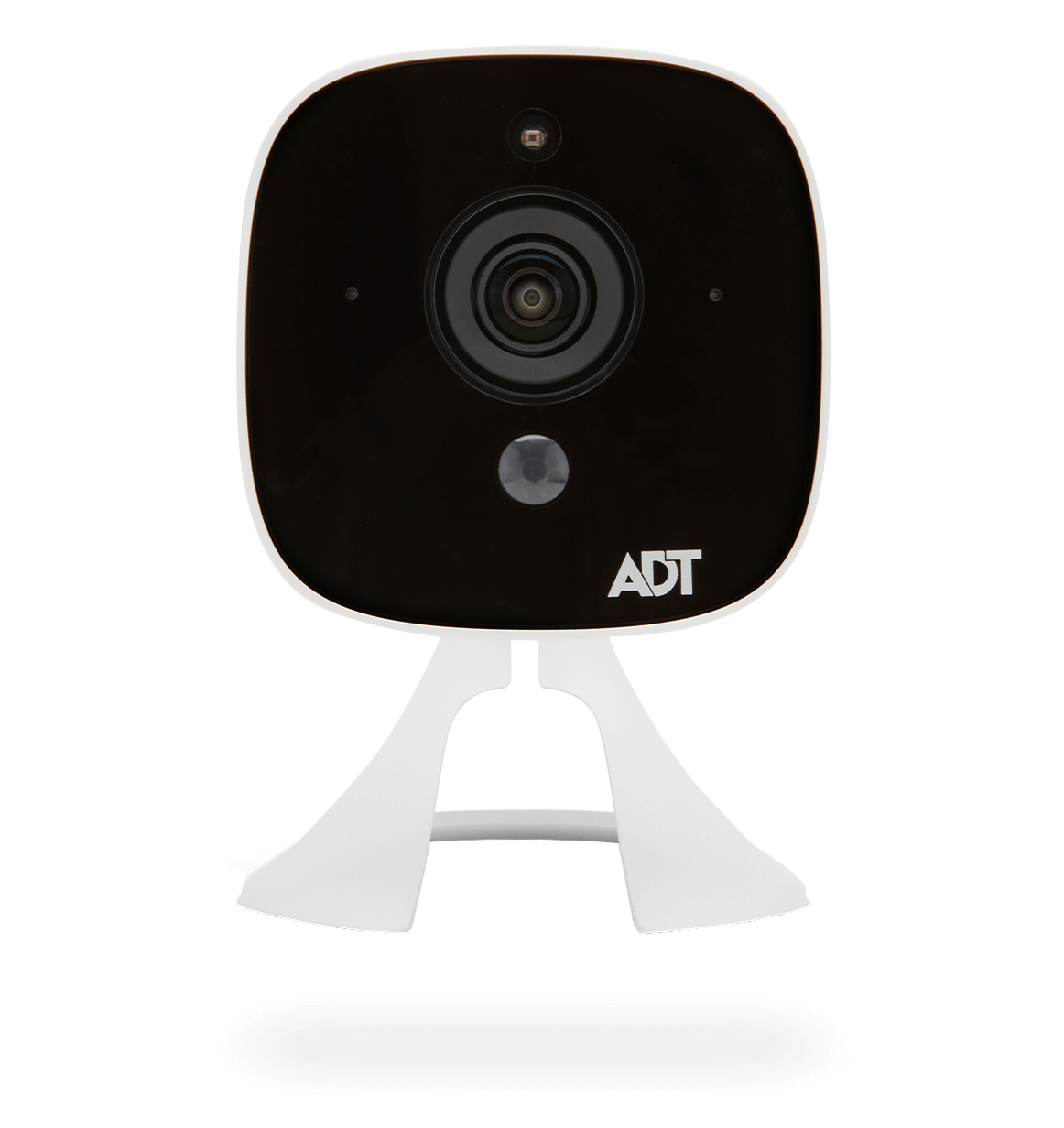 HOME SECURITY CAMERAS
Outdoor Security Cameras
ADT Pro HD Outdoor Security Cameras help you keep an eye on what's important.
View 1080p HD video quality images, even in dark or low-light environments.
ADT Pro Outdoor Cameras can differentiate the important events and send you smart alerts only when it detects them.
Open up the ADT app and speak with anyone nearby through your outdoor security camera.
Get the outdoor security camera with an ADT package
Get the outdoor security camera with an ADT package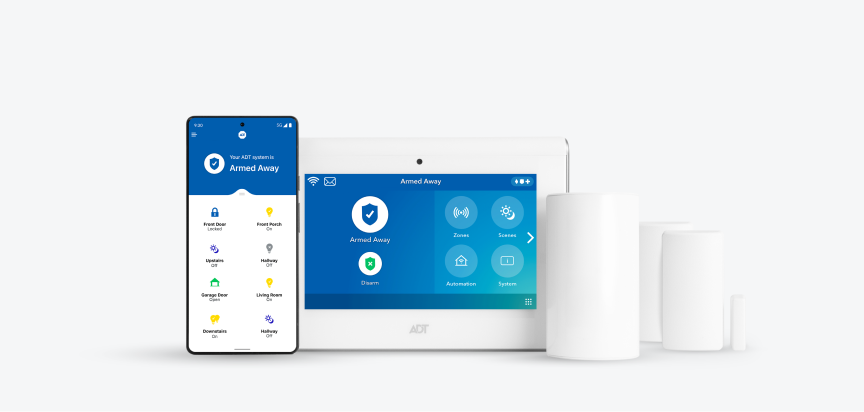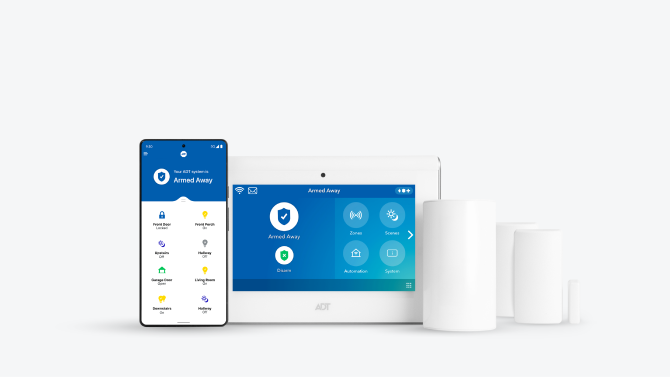 Build Your Own
Build Your Own
Start with our base home security system, then add all the devices you need, with 24/7 pro monitoring.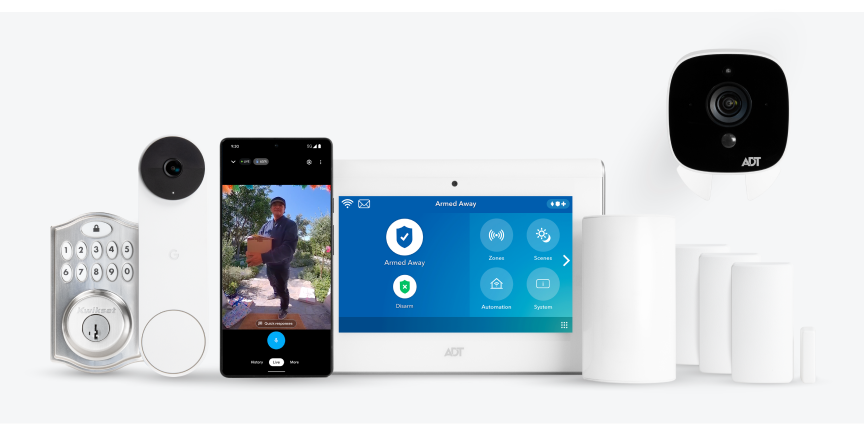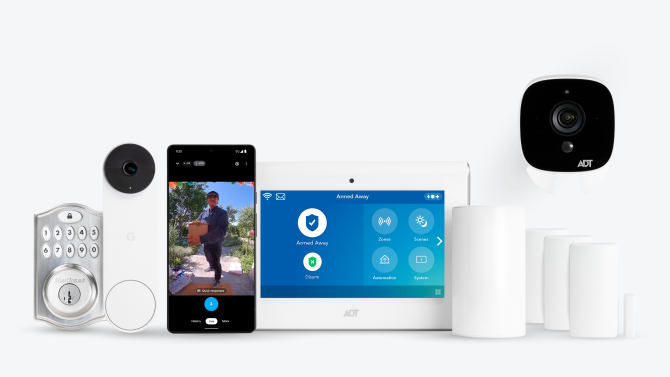 Video & Smart Home
Video & Smart Home
Includes live HD video and automation, plus 24/7 professional monitoring.
What's happening around your home?
With a few well-placed ADT Pro HD Outdoor Home Security Cameras, you'll know. All you have to do is open up the ADT app and check your cameras. Was there a noise out front? Is your pup playing out back? The live 1080p HD video feed and infrared night vision make it easy to see.
Your phone is the remote control for your home
Check in
Watch live video from your outdoor security cameras on your mobile device. Speak with people through your camera using two-way audio. And shift between your cameras to get different views.
Get alerts
Know what's happening around your home. Set up your system so you get smart alerts and notifications on your mobile device when your outdoor security cameras detect motion. Then watch live video or recorded clips of events, like when the kids get home from school.
Set automations
Create automations that do things like turn on lights when a camera detects a person on your porch, or when you walk up to your door so you don't arrive to a dark home.
Smarter alerts for better perimeter protection
People
Create ground zones or multi-directional tripwires in your cameras' field of view. Then get an alert if someone enters your yard at night or lingers on your porch, but not, say, when your contractor arrives.
Pets
Get alerts if your pet ventures out when they're not supposed to, the neighbor's dog is paying an unwelcome visit to your yard, or if that really is a bear checking out your pool.
Vehicles
Get an alert if a car pulls into the zone you created for the camera keeping an eye on your driveway, but not every time a vehicle drives past.
ADT Outdoor Security Cameras offer these additional features
Only requires a power source and Wi-Fi connection.
Rely on their snow-, rain- and humidity-resistant design for years.
Professional installation
Our security experts will help you decide the best place for your cameras.
Ensures your camera will work even in cold temperatures (below 42°F).
Wi-Fi-protected access (WPS)
One-button set up on your wireless network with PIN, for secure, encrypted video.
Shift between outdoor security cameras and watch live or recorded video.
ADT Outdoor Pro HD Security Cameras
Built-in infrared LEDs for night-time illumination
3.15" x 1.36" x 4.6" (80mm x 117mm x 34.6mm) (HxWxD)
Operational down to -40°F; up to 122°F
Wi-Fi-protected access (WPS)
Included; with secure mounting stand and hardware
*Equipment may vary in appearance.
Outdoor sensor lights by ADT
Security lighting is a system designed to deter intruders from entering your home. Learn the pros and cons about outdoor security lighting.
How home surveillance systems deter thieves
Home surveillance systems and outdoor security cameras can deter thieves and burglars from targeting your home. Learn how ADT can help you protect your home.