HOME SECURITY CAMERAS
Indoor Security Cameras
ADT Pro HD Indoor Security Cameras let you check in on your kids, pets or that new sofa.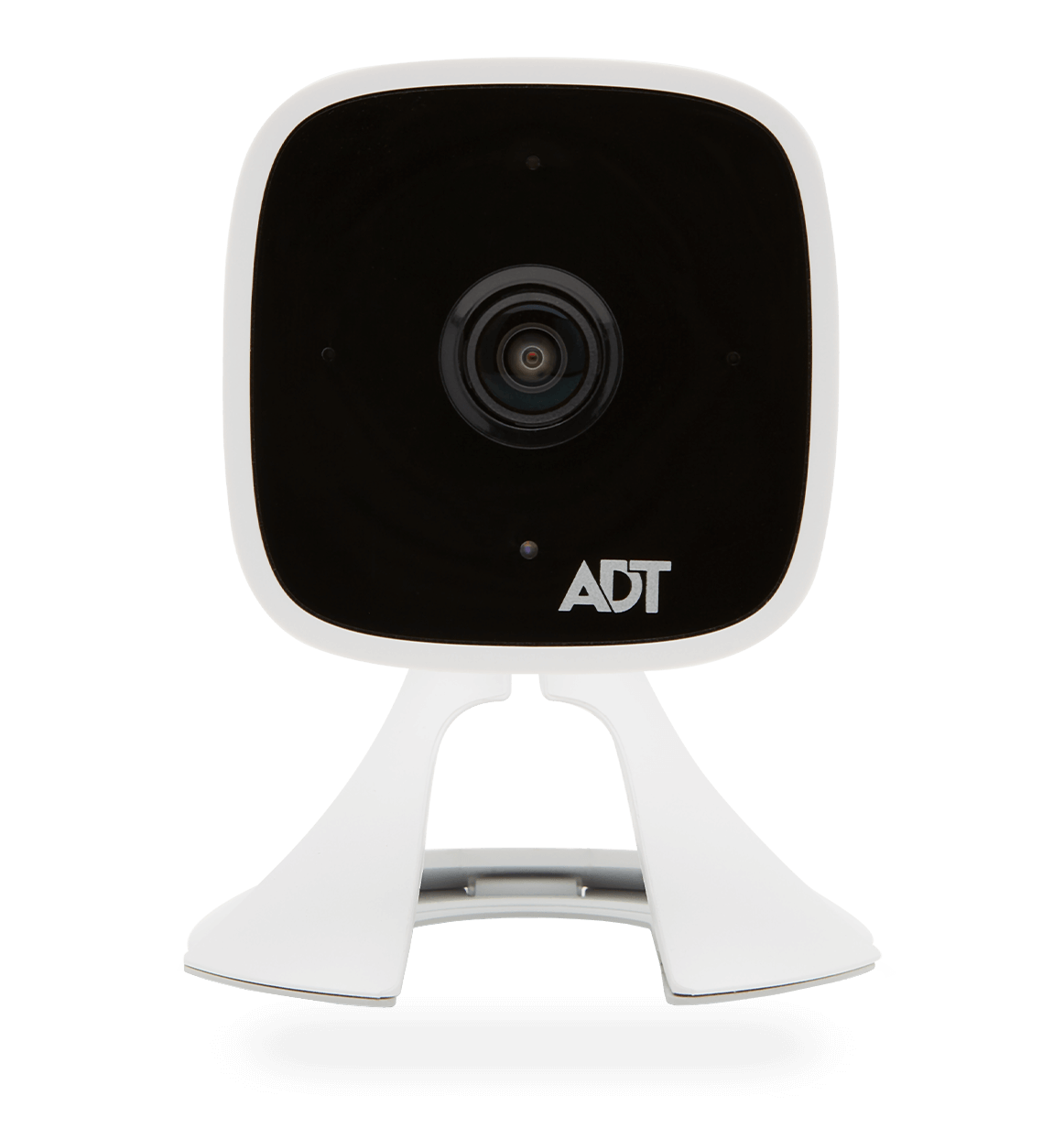 HOME SECURITY CAMERAS
Indoor Security Cameras
ADT Pro HD Indoor Security Cameras let you check in on your kids, pets or that new sofa.
View 1080p HD video quality images, even in dark or low-light environments.
ADT Pro Indoor Security Cameras can differentiate the important things in your home and send you smart alerts when it detects them.
Open up the ADT app and speak with anyone nearby through your indoor security camera.
Keep watch over the things you value most
ADT Pro HD Indoor Security Cameras are always ready to keep watch, with the backing of 24/7 professional monitoring. Home or away, you can stay connected to your home any time of day, checking in on your kids or pets, and making sure the repairman got in okay.
Control your home remotely with your phone
Check in
Watch live video from your indoor security cameras on your mobile device. Say high to your pets through your camera with two-way audio. And switch between your cameras to check on different rooms.
Get alerts
Set up your system to get smart alerts and notifications on your mobile device when your indoor security cameras detect motion. Then watch live video or recorded clips of events, like getting the lowdown on what your kids are up to.
Get automations
Set up automations to turn on lights when a camera detects a person entering a room, or it picks up unexpected movement inside your home.
Smarter alerts for better indoor protection
Zones
You can use ground zones and multi-directional tripwires within your cameras' field of view that trigger smart alerts when someone or something enters. So you get fewer alerts, for more important things.
People
Get an alert when your kids come home from school or practice, or when someone is making a late-night fridge raid.
Pet detection
Get an alert if your pup opts out of her doggie bed and hops up on the sofa, but not when she walks past it like a good pup.
Inside or out, look in on your home any time
See who's there, without the knock-knock
`
ADT Indoor Security Cameras offer these additional features
Built-in infrared LEDs provide nighttime illumination.
Professional installation
Our security experts will help you decide the best place for your cameras.
Place indoor cameras anywhere in your home within Wi-Fi signal range of the control panel.
The slim, sleek design allows the indoor security camera to blend in with almost any room décor.
Wi-Fi-protected access (WPS)
One-button set up on your wireless network with PIN, for secure, encrypted video.
Shift between indoor security cameras and watch live or recorded video.
ADT Pro HD Indoor Security Cameras
Built-in infrared LEDs for night-time illumination
Wi-Fi-protected access (WPS)
3.98" x 1.82" x 1.72" (101mm x 46.3mm x 43.7mm) (HxWxD)
Operational down to 32°F; up to 104°F
Wireless, within Wi-Fi signal range of the control panel
Included; with secure mounting stand and hardware
*Equipment may vary in appearance.
Outdoor sensor lights by ADT
Security lighting is a system designed to deter intruders from entering your home. Learn the pros and cons about outdoor security lighting.
How home surveillance systems deter thieves
Home surveillance systems and outdoor security cameras can deter thieves and burglars from targeting your home. Learn how ADT can help you protect your home.