Protect what matters most
As a loyal ADT customer, we have helped protect you and your family. We want to continue to keep you safe and protect what matters most to you.
So, what exactly is 3G?
3G is a generation of wireless mobile communication that many cellular carriers use. It provides internet to mobile devices. With the launches of LTE and 5G technology, there are now faster and more efficient ways to transfer data across the world.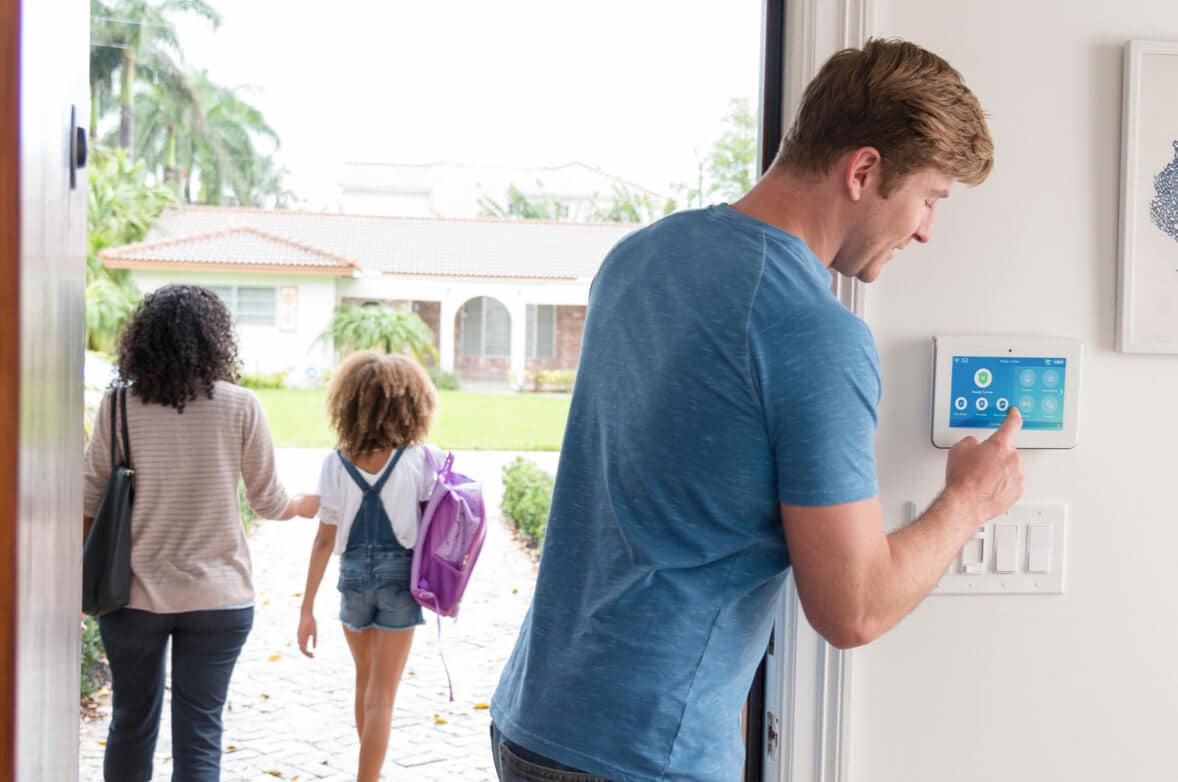 Schedule your conversion

Our technicians need to convert your 3G radio to keep you connected to the ADT services you utilize. We're in the process of retiring previous models of the radio to ensure your alarm systems continue communicating with our monitoring centers.
If you were contacted by ADT, you can schedule your appointment now.
To schedule your conversion, visit MyADT or call now.
What is 3G and what does that mean for my alarm system?
3G is the third generation of wireless mobile communication used by major cellular carriers, which allowed for mobile devices to utilize the internet. Since its launch, 4G, 4G LTE, and even 5G technology have emerged and allowed for even faster data transfer across the world.

ADT utilizes this technology in our alarm systems. Over time, the previous generations of mobile networks get retired and devices, including your alarm system, must be upgraded to keep communicating with our monitoring centers.

In response to this change, ADT has created multiple solutions to address this conversion. One of our solutions is a DIY solution, the CellBridge device, that will convert your system from 3G to 4G LTE. Another solution includes having one of our technicians replace your 3G communicator with one that is LTE compatible. 
I received an email, letter, or call about a 3G update for my alarm system. What should I do?
If you received an email, letter, or call from ADT about your system, it is very important to follow the instructions to update your security system as soon as possible.

Call (800)-725-4070 now and one of our specialists will ship an ADT CellBridge device to you if your system qualifies for one or to schedule an appointment to have a technician visit your home.
Why do I need to have my alarm system updated?
If you do not update your alarm system from 3G to LTE, then you risk your system not communicating with our monitoring centers. If your system doesn't communicate with ADT monitoring centers, then you will not be receiving all of the great benefits of having your home or business secured by ADT.
How long do I have to update my alarm system?
It is recommended that as soon as you get a communication from ADT regarding your system, that you immediately take action. 
ADT CellBridge
With cellular technology changing, an ADT CellBridge device is the perfect way to enhance your system. It will upgrade your current service from 3G to 4G LTE. That way your system continues to communicate with ADT. And all you have to do is plug it in.
Update the connection for your ADT system from 3G to 4G.
Just plug it into an outlet near your alarm box.
Ensures you stay connected during a power failure.
Keep your ADT home security system running without interruption.
The safety of our customers and employees is our top priority.
We're equipping employees who meet with customers with additional cleaning, sanitation and protective tools.
Contactless installations
We're practicing social distancing and instructing employees and customers to skip handshake greetings.
Our employees are now only using e-signatures for any paperwork rather than signing on devices like iPads.
Convert your system and stay connected today.