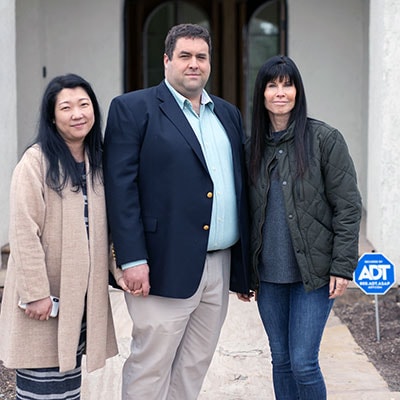 A story of casually tossed paint rags which led one family to realize the extraordinary riches that come when a home is professionally protected.
In the Fall of 2018 Brett Jensen was at a National Baseball League playoff game in Houston. At home were his pregnant wife Anna, his mother Colleen and their three dogs. At approximately 8:30 p.m. a hallway smoke detector activated sending a signal to the ADT Jacksonville Customer Care Center.
"I was at the top of the stairwell," said Colleen Brett's mom. "I heard Anna screaming the house is on fire, so I immediately ran down the stairs and came out the back hallway -- the fire was raging by that point."
Unable to reach anyone at home to verify the fire, the ADT operator called 911, then tried a second phone number. A woman answered, and in a panicked voice said, "yes, we have a fire!" The dispatcher told her help was on the way and to get out immediately.
"I talked to Anna, she was in the backyard trying to find my Mom," said Brett. "My Mom was in the front trying to find Anna."
"You can replace a house, you can't replace your family."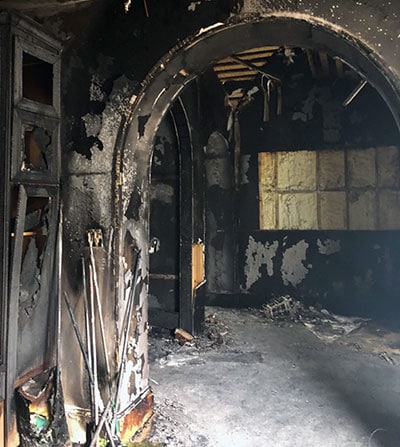 The fire started when painters staining woodwork, improperly stored oil rags triggering the massive fire. The response to the two-alarm fire involved approximately thirty-five trucks and almost one hundred firefighters from multiple agencies.
Brett and his family believe their lives were saved because of the early detection of the fire.
"I think about the house and where the fire started, and without that ADT connected fire alarm we would have had a really scary situation."
The Jensen home installation was led by Michael Millsap from Bulldog, one of ADT 's premiere Authorized Dealers. "With seventeen fire zones and a hundred drops, the system required four days to install," said Michael. "In my current role at Bulldog as a national trainer, this incident makes me want to instill the desire to have this sort of outcome with every customer we touch."
To sum it up Brett said, "You can replace a house -- you can't replace your family." At ADT we believe those kind of riches are priceless.
Share how ADT has helped protect you
Tweet @ADT & share your #ADTSaves story with us on Twitter.
Customers Tell Their Stories
The ADT LifeSaver Program recognizes outstanding ADT professionals who helped save a customer's life.
`
"That call from ADT helped save our lives. And the fast response of the fire department helped save our house."
- Amy S., Wayne Township, IN