ADT Helps Utah Family Survive House Fire Started by a Halogen Lamp
Bruce Maycock has been an ADT Custom Home Solutions Advisor for 37 years. In that time, he's sold more than $35 million worth of security systems to thousands of Utah customers.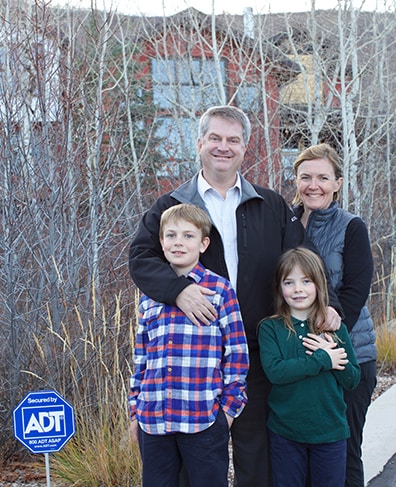 But of all the customers he's serviced, the Hailey family of Park City stand out because the ADT system he sold them helped save their lives from a potentially deadly fire.
It happened at 1 a.m. on September 13 as the Hailey's were sleeping.
"We were awakened by the very loud ADT smoke detector," said Phoebe Hailey. "As I was trying to turn it off, my 8-year-old daughter came running out of her room. I went in there and saw the horrifying sight of her bed on fire. I screamed for my husband and ran to get my son."
"I saw a flame about two feet high burning from her mattress," said Jim Hailey. "I grabbed the bedding and tried to smother it, but there was too much fire and I burned my hand. That's when I knew we had to get out."
"I feel really good that we've had ADT for the past 9 years"
The Hailey's safely escaped along with their dog, Tucker, a hamster and several goldfish.
They watched as first responders arrived on scene and battled the fire for nearly an hour.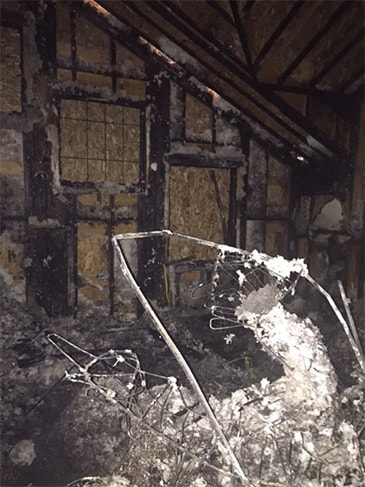 When it was out, the Hailey's discovered most of the home's second floor was gutted with the rest facing severe smoke and water damage.
The fire's source was a halogen lamp that accidentally fell on the mattress. Even though the Hailey's will be displaced for several months while their home is repaired, they are grateful their lives were spared.
"I feel really good that we've had ADT for the past nine years," said Phoebe. "Having the alarm that woke up my family saved our lives and I can't imagine not having it."
On October 26, Andres de Armas, ADT Sr. Vice President of Sales, hosted a LifeSaver event where the Hailey's got to meet Bruce Maycock and thank him for his live-saving work.
Also recognized with LifeSaver Awards were Steve Burt who installed the system and Rob Porter who serviced it. Both work out of the ADT office in Salt Lake City. Among those attending the LifeSaver event were Tim McKinney, ADT Vice President of Custom Home Services and Joe Longfield, ADT Regional Vice President.
As part of the ceremony, Andres recognized the Park City fire and building departments with checks for $5,000 each.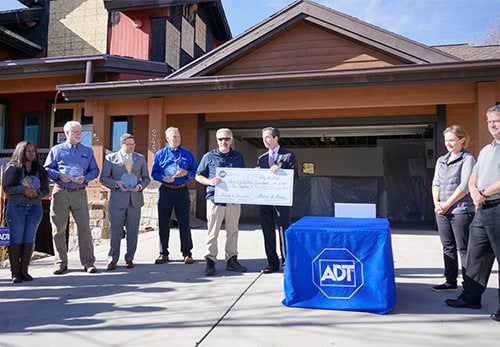 "First responders are everyday heroes who put their lives on the line every day to protect others," Andres said. "Today we honor the brave men and women who help keep Park City safe."
According to the National Fire Protection Association, nearly half of all home fires throughout the year happen in the three winter months of December, January and February.
When reflecting on meeting the Hailey's and winning the LifeSaver Award, Bruce said, "At this point in my career, I am extremely proud to receive a LifeSaver and be part of a group of professionals at ADT who are doing their jobs and making a difference in the world."
Share how ADT has helped protect you
Tweet @ADT & share your #ADTSaves story with us on Twitter.
Customers Tell Their Stories
The ADT LifeSaver Program recognizes outstanding ADT professionals who helped save a customer's life.
`
"That call from ADT helped save our lives. And the fast response of the fire department helped save our house."
- Amy S., Wayne Township, IN