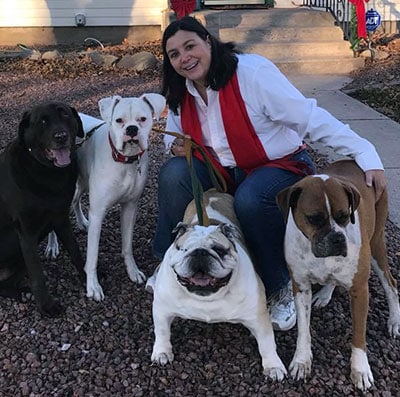 Some dogs willingly perform tricks. Others are notoriously stubborn. Angela Campbell, a trained animal therapist, trains her dogs to evacuate her home at the sound of the smoke alarm. It's training Angela has conducted with her pets for 25 years — training that hadn't been put to the test in a real emergency.

The real drill played out this past February when Angela was away from home when ADT alerted the fire department that her smoke alarm was triggered.

"I left a pot of rice on my stove and almost burned my house down," she said.
"It was beyond nerve wracking. I was in a bit of a panic."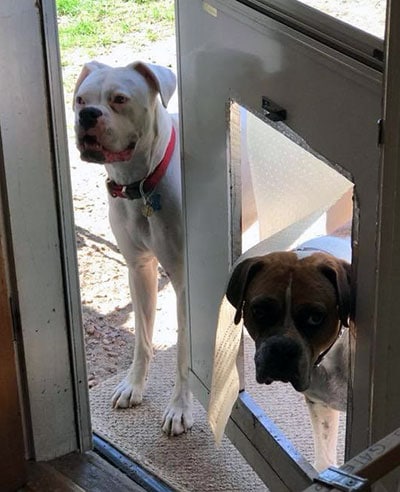 Luckily for Angela and her pets, they did exactly as they were trained.

Sharon's "Fido Fire Drill" is conducted once a month. "They're trained to run through the doggy door to the backyard when the smoke alarm sounds. I have them run outside. They get very excited about it, like it's a game, and I make sure to give them treats when they're on the outside of the door, so that they know it's a good thing to go out," Angela said.

"You don't want to lose a house, but you certainly don't want to lose your pets, because you can't replace those," she said. "So, it was beyond nerve wracking. I was in a bit of a panic."

Sometimes pets themselves make it hard for people to save them. According to the fire department, any training or plan you have for your pets before an emergency is a good thing, especially if they can evacuate by themselves.
Watch A Doggie Fire Drill
Share how ADT has helped protect you
Tweet @ADT & share your #ADTSaves story with us on Twitter.
Customers Tell Their Stories
The ADT LifeSaver Program recognizes outstanding ADT professionals who helped save a customer's life.
`
"That call from ADT helped save our lives. And the fast response of the fire department helped save our house."
- Amy S., Wayne Township, IN