Posted on 3/29/2017
*Customer was compensated
Alarm System Helps Save a Seizure Victim's Life
ADT Customer Monica Barksdale* was alone in her Baltimore home when she suffered a seizure and severely bit her tongue. Blood filled her mouth and she started choking. Dizzy and desperate, Monica saw the red button on her ADT alarm panel and pushed it.
The signal went to ADT's Customer Care Center in Irving, TX where Dispatcher Cherrelle Frazier quickly called Monica's home. When Monica answered, Cherrelle could only hear grunts and strange noises.
In her head, Monica knew what she was trying to say, "Please help me, I am dying", but the words weren't coming out. Sensing Monica was in medical distress, Cherrelle hung up and called 911.
When paramedics arrived, they entered through a window and found Monica passed out on the floor. They rushed her to the hospital where she remained for a week. Since she lives alone, Monica believes she would have died had it not been for ADT.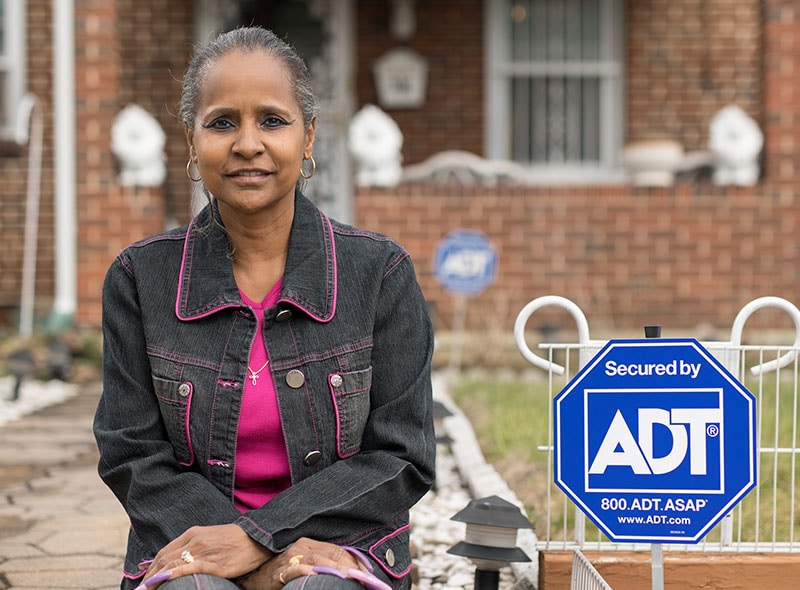 "I knew the red button on my ADT panel would save my life," Monica said. "Everybody stepped up together or I wouldn't be here to tell my story."
Monica shared her story during a LifeSaver event at her home where she was reunited with many of her rescuers. In the group was Erica McLemore from ADT Account Management in Irving, TX who found a financial solution for saving Monica from discontinuing her service last year.
"Everybody stepped up together or I wouldn't be here to tell my story."
Other ADT employees honored with a LifeSaver Award were Dispatcher Cherrelle Frazier along with Christopher Cleary, Andrae Jackson and Oswaldo Velaborja, techs who installed and serviced Monica's system out of ADT's Columbia, MD branch. Joe O'Connell, ADT Regional Vice President, hosted the LifeSaver event. He presented a $5,000 check to the Baltimore City Fire Foundation which announced the funds would be used to support families of firefighters who suffer serious injuries or death. Presenting Monica with an ADT On-the-Go device and three years of complimentary monitoring was ADT Home Health Director Dave Johnson.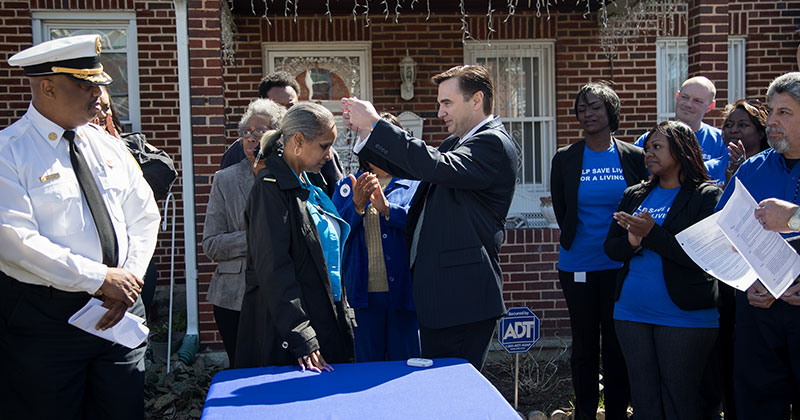 David showed Monica the mobile unit as well as a waterproof pendant with a personal help button. He explained that when the button is pressed, a trained ADT professional will speak over the two-way voice intercom, determine Monica's location and if needed, summon first responders.
Following the LifeSaver event, there was a Meet a Customer for Life lunch at the Columbia branch with about 40 employees attending. Joining Joe at the festivities were Area General Managers BillConner and Jeff Smith.
Many reflected that the LifeSaver celebration was even more special given that ADT was founded 143 years ago in Baltimore.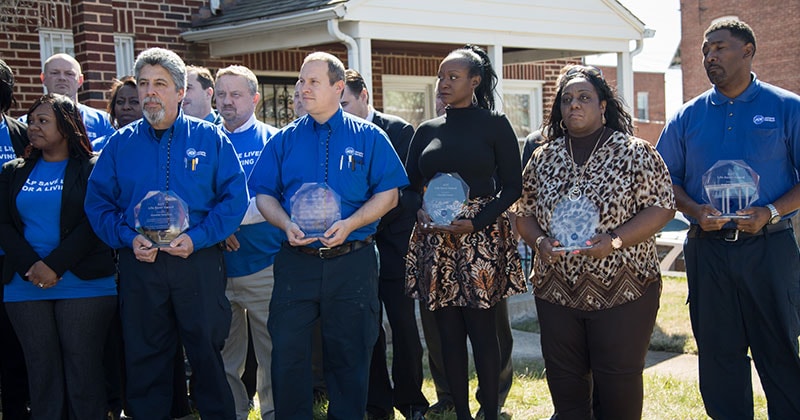 Share how ADT has helped protect you
Tweet @ADT & share your #ADTSaves story with us on Twitter.
Customers Tell Their Stories
The ADT LifeSaver Program recognizes outstanding ADT professionals who helped save a customer's life.
`
"That call from ADT helped save our lives. And the fast response of the fire department helped save our house."
- Amy S., Wayne Township, IN