HOME AUTOMATION
ADT Smart Thermostat
Comfort and cost control – from virtually anywhere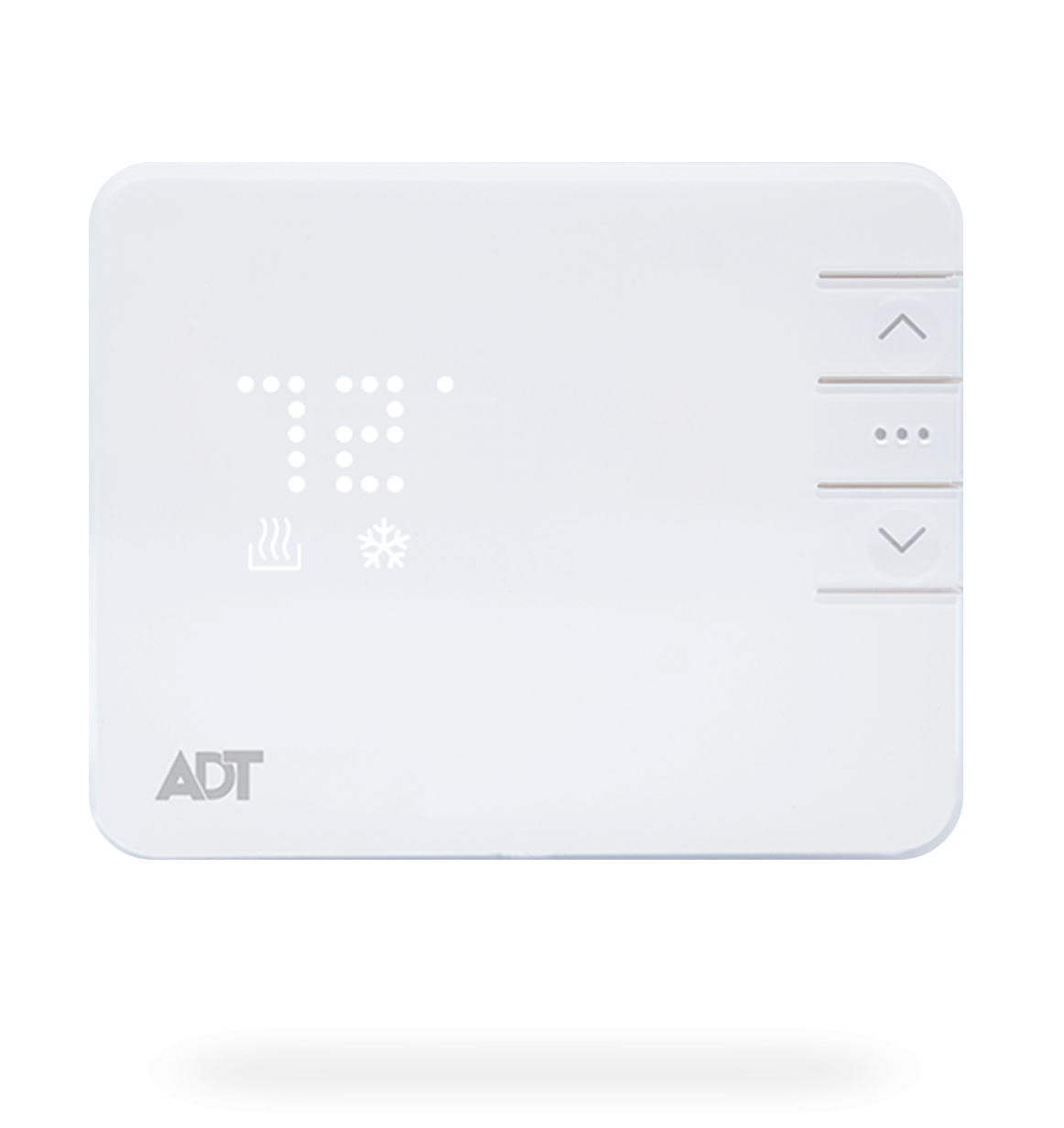 HOME AUTOMATION
ADT Smart Thermostat
Comfort and cost control – from virtually anywhere
Schedule your smart thermostat setting to help save on energy costs when you're not home.
Use ADT's mobile app to control your smart thermostat with your mobile device.
Set up custom smart thermostat notifications to alert you if your home is too cold or too warm.
Get the ADT Smart Thermostat with any of these smart home security packages:
Smart enough to take orders remotely
Replacing your current thermostat with a new ADT smart thermostat gives you greater control of your energy. Wherever you happen to be, you can remotely adjust, automate, schedule and monitor your home's temperature with your smart device or computer.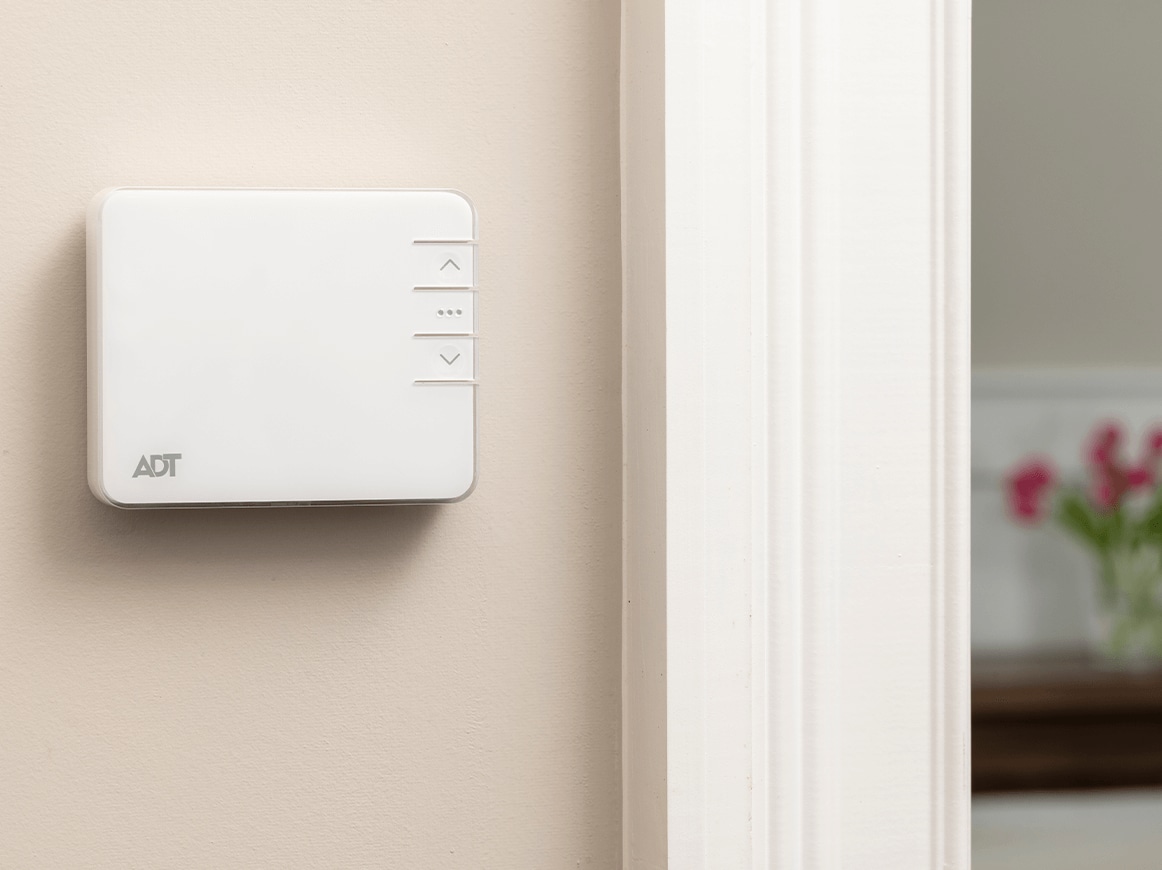 You're in control – remotely
Set up schedules to automatically adjust your home's temperature


Keep your pets comfortable when you're away using your phone to adjust the temperature


Get alerts if your home's temperature drops too low so you can prevent frozen pipes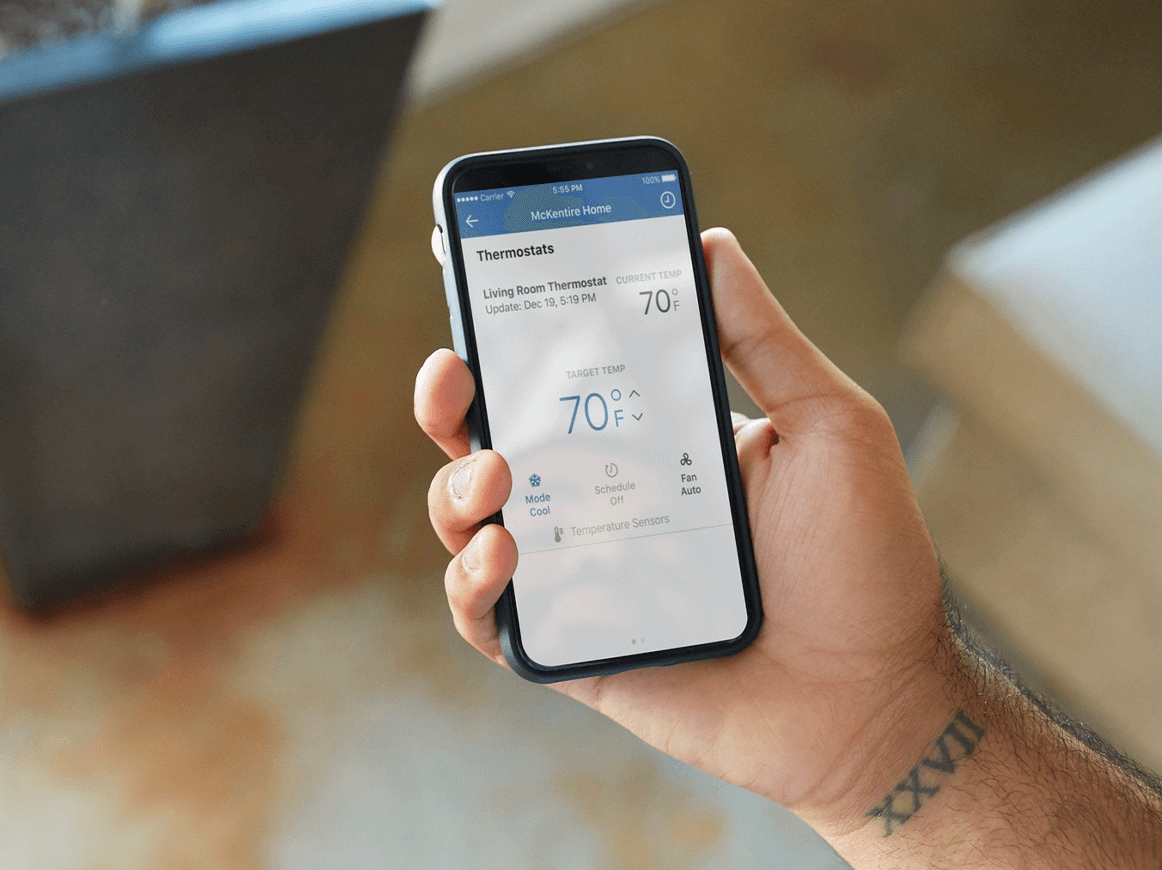 Make a scene. Or 10.
Create custom scenes like At Work, At Home or On Vacation, and your system will respond automatically with the touch of a button. Set your home's temperature, have lights turn on and off randomly, and arm your system. You can even create emergency automations that happen if a fire or CO sensor is triggered.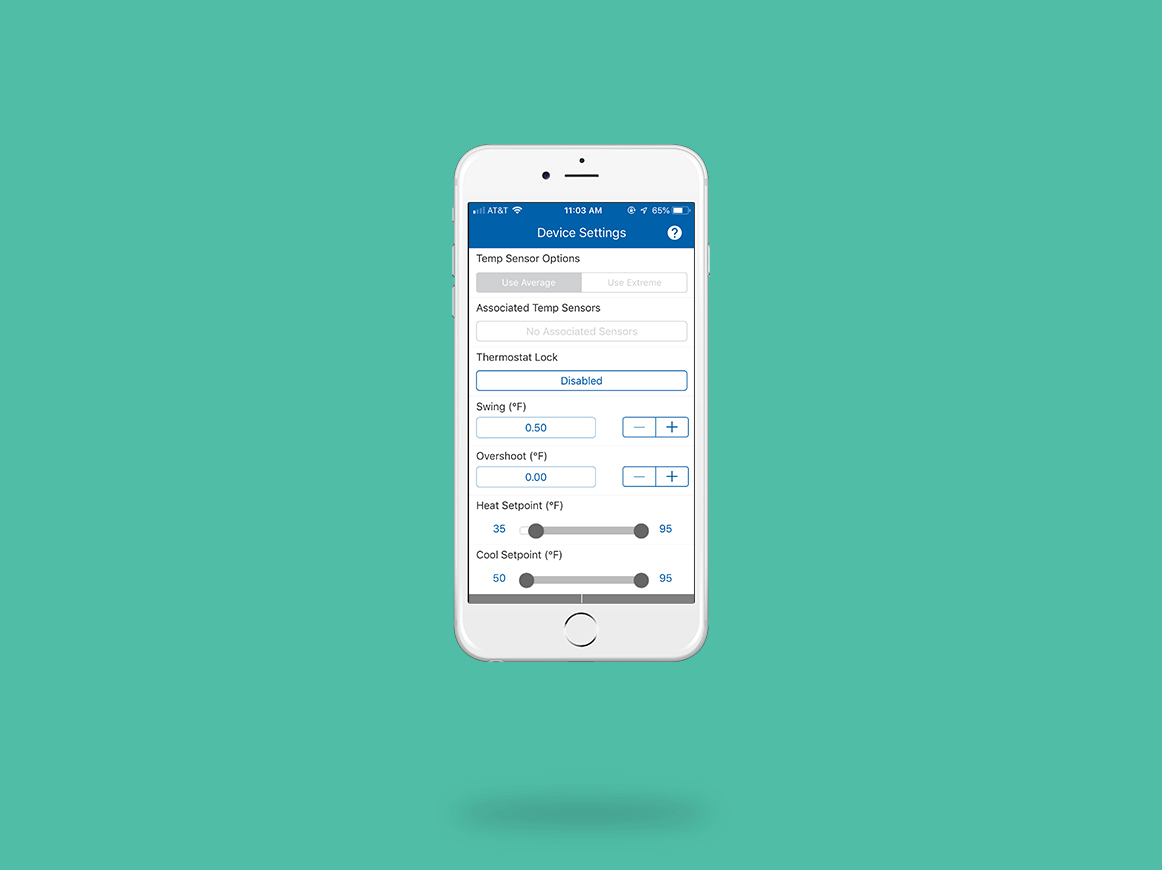 ADT Thermostats offer these additional features:
Designed specifically for smart homes, it provides you with the ultimate in convenience.
It works with most standard HVAC systems and heat pumps.
Professional installation
Our expert technicians will replace your old thermostat and make sure your new one is working properly.
The ADT Thermostat easily syncs with your ADT smart security network.
Integrate the smart thermostat with other smart devices and expand your home automation.
4.75" x 4" x 1" (120.65 x 101.6 x 25 mm)
Operating Temperature range
0°C to 50°C (32°F to 122°F)
(4) AA Batteries or 24V Power
Heat (Fossil or Electric)
Dual fuel (Fossil AUX Heat)
Conventional: Cooling power
Heat pump: Cooling power
Conventional: Heating power
Heat pump: Heating power
Conventional: Configurable: W3, B, H, DH, or O
Heat pump: Configurable: W3, B, H, DH, or O
Conventional: Heat Stage 2
Heat pump: AUX Stage 2
Conventional: Heat Stage 1
Heat pump: AUX Stage 1
Conventional: Common wire from secondary side of heating transformer (if two transformers)
Heat pump: Common wire from secondary side of heating transformer
Conventional: Cool Stage 1
Heat pump: Pump Stage 1
Conventional: Heat Stage 1
Heat pump: AUX Stage 1
Conventional: Fan relay
Heat pump: Fan relay