COMPARE SECURITY COMPANIES
Who is the best security company?
Get a free quote
Call (888) 621-8415 or fill out the form and an ADT Specialist will call you about ADT offers.
Here's why ADT is the right move
As you adjust to life in your new home, don't worry about your security. See how professional home security stacks up against the competition.
Here's why ADT is the right move
As you adjust to life in your new home, don't worry about your security. See how professional home security stacks up against the competition.
See how ADT compares against:
Years in Security Business
Company-owned US-based monitoring centers

0 - Outsources to Rapid Response

0 - Outsources to COPS Monitoring
Equipment financing (Up to 60 months)
(residential customers only)
Cell, broadband & landline monitoring options available

Cellular and broadband only

Cellular and broadband only

Cellular and broadband only

Cellular and broadband only
On-the-go panic response mobile app
Confirm/cancel alarms via text message
(via Alarm Messenger)
Servicing Google Nest products
Customize your own ADT package.
Smart home security systems that fit your life
With an ADT Smart Home Security System coupled with smart devices, you can control everything from lights, locks and thermostats, to your garage door and, of course, your security system, remotely through a single ADT mobile app. See how easy it can be with these smart products.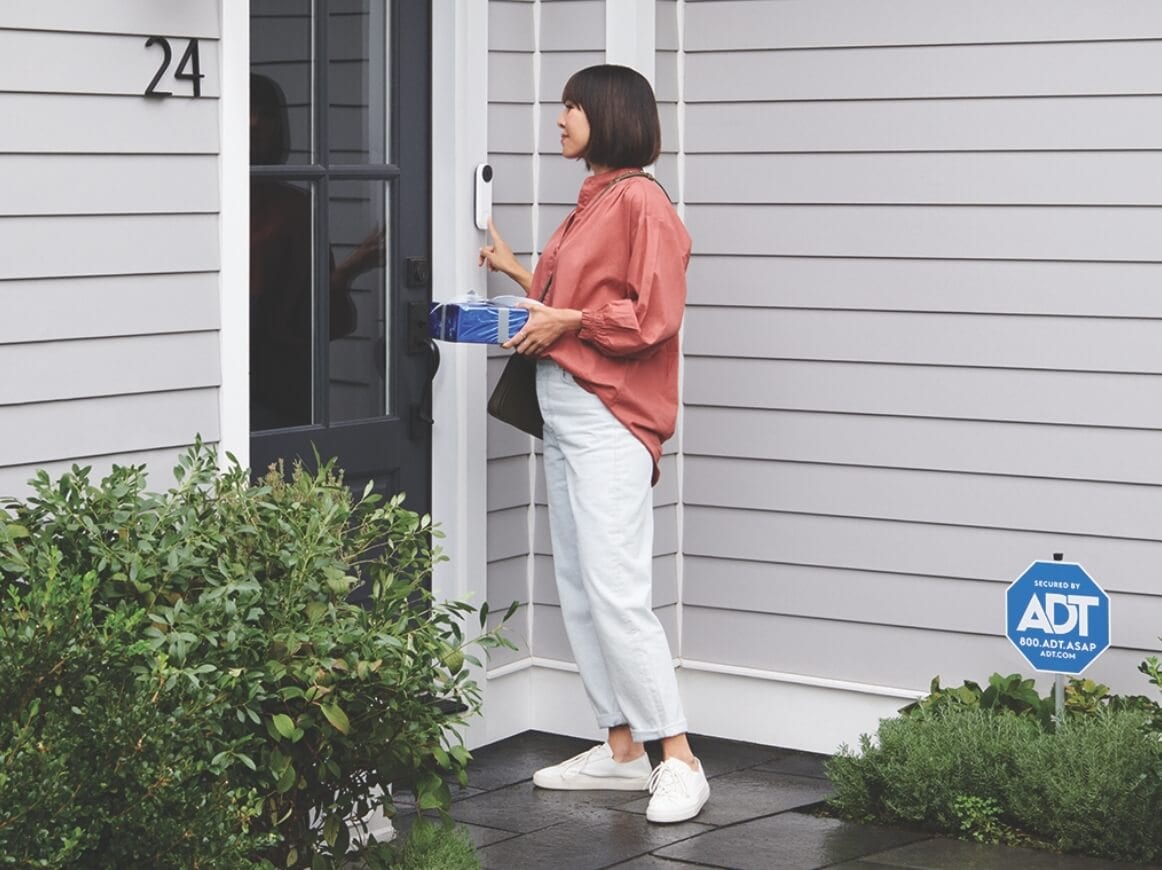 The ADT mobile app
We live with and on our smartphones. The ADT mobile app extends control of your system to your phone. It lets you arm and disarm your home security system, control smart devices and check in on your home – from virtually anywhere.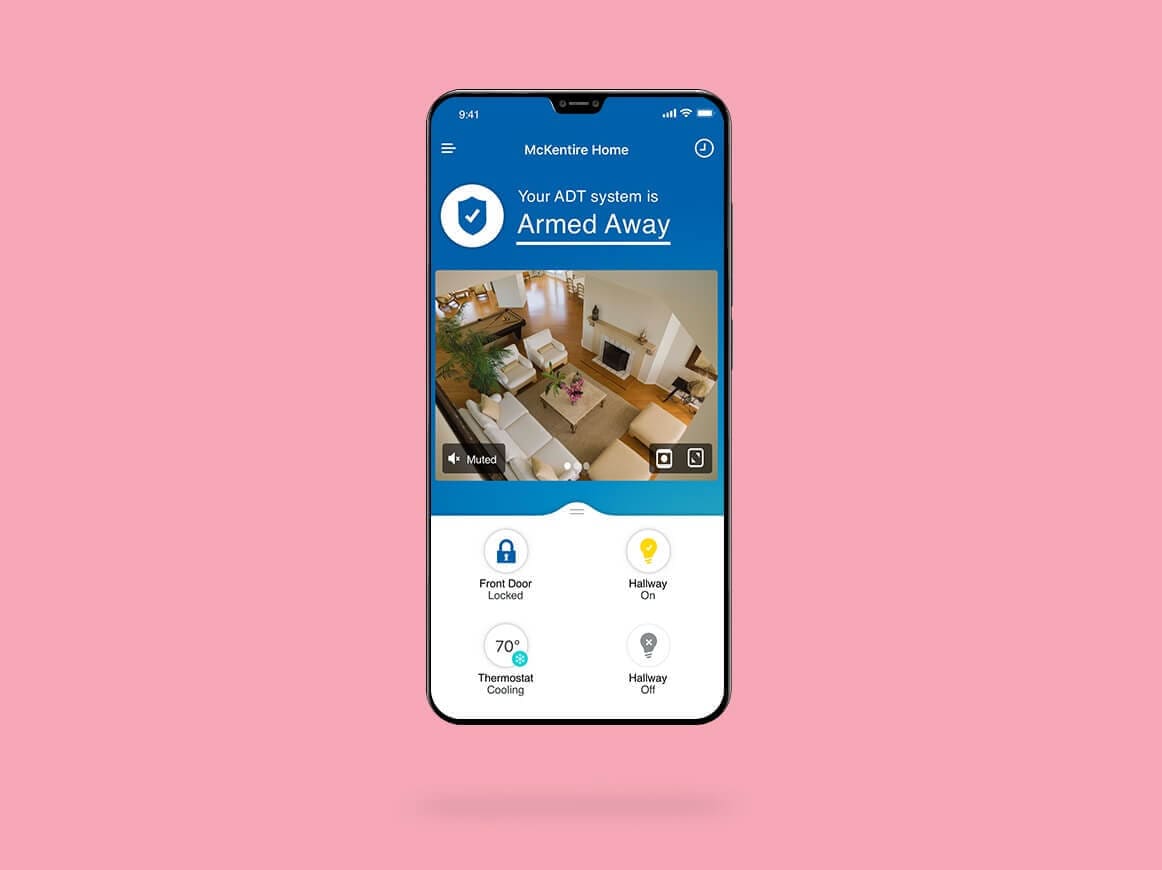 How do I get an ADT security system installed?
You can schedule an appointment for professional installation by giving us a call or filling out the form on this page to have an ADT Security Specialist call you.
What should I look for when buying a security system?
Everyone has their own unique needs when it comes to security. That's why ADT works with you to help you build a custom solution that's right for your home. However, there are a few things everyone should keep in mind when shopping around:
1)    Reliability
If there's an emergency, you want fast response you can trust. ADT owns and operates our call centers across the U.S., so you can count on us to act quickly when you need us most. When you're comparing systems, be sure to check whether providers outsource their call centers — the answer might surprise you.
2)    Rigorous testing
Consider the testing each service provider puts their products through, and whether they're forthcoming about the process. ADT engineers test all our products under some of the most difficult conditions, so you can trust they'll perform in real-life scenarios.
3)    Customer service
At the end of the day, you need a security provider who will respond to your questions and needs quickly, and with care. ADT was awarded America's Best Customer Service 2020 by Newsweek for our outstanding care. We respond to your needs quickly, with same-day or next-day service from highly trained security experts.
Is it worth having a security system?
A home break-in occurs in America every 26 seconds*. The average monetary loss from a burglary is $2,799**. However, studies show that homes without a security system are 300% more likely to be burglarized† — in other words, home security systems are incredibly effective at preventing crime.
But more than that, what a home security system can give you is peace of mind. If you want to help keep your home and family safe, security systems with smart home capabilities like ADT's allow you to check in on the ADT app whether you are home or away.
*Source: FBI, "2018 Crime Clock Statistics"
**Source: FBI's Uniform Crime Reporting (UCR) Program 2018
† Source: Alarms.org Burglary Statistics 2019
What's included in an ADT security system?
Each ADT home security system is tailored to meet your unique needs. Whether you are interested in just the basics like intrusion detection and life safety devices like smoke and carbon, or if you want all the bells and whistles that come with home automation, ADT offers a variety of options to suit your needs.
What is home automation and how does it work?
Home automation from ADT is the ability to integrate all your smart home and security devices in one app. In addition to potentially life-saving security devices, ADT offers indoor and outdoor cameras, smart thermostat, video doorbell, smart lights and smart locks. Plus, the ADT mobile app lets you control all your devices from your phone, so you can keep an eye on your home from virtually anywhere.
Our smart home security devices also easily connect with your favorite home automation systems, like Google Home*, or Amazon Alexa, so you can take advantage of voice control with your ADT products.
*Google integration with Command available in October