Is fraud knocking on your door?
During the spring and summer months, some of our competitors hire traveling sales agents to go door-to-door, making unsolicited calls on homeowners.
Some competitors are scam artists—when they see the ADT sign in your yard, they may falsely associate themselves with ADT and use deceptive, high-pressure tactics to try and trick you into switching services. Don't fall for it.
How do you identify a fraudulent sales agent?
Not all door-to-door sales agents are deceptive—in fact many of our ADT Authorized Dealers utilize door-to-door sales. However, if you are concerned that the sales agent 
at your door is not affiliated with ADT, consider that most deceptive door-to-door security sales agents gain entry 
into a home by using phrases that seem legitimate.

Listen closely and if you hear any of this kind of talk there 
is a very good chance you're about to be scammed: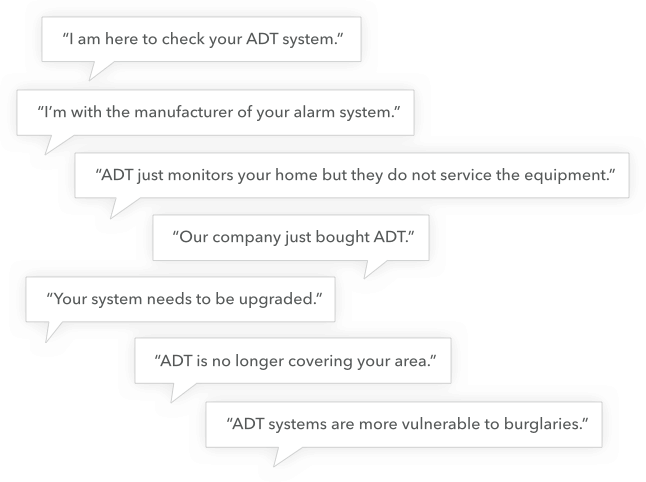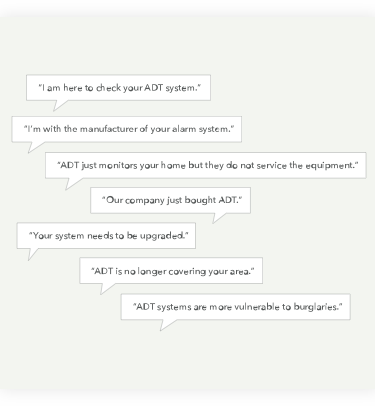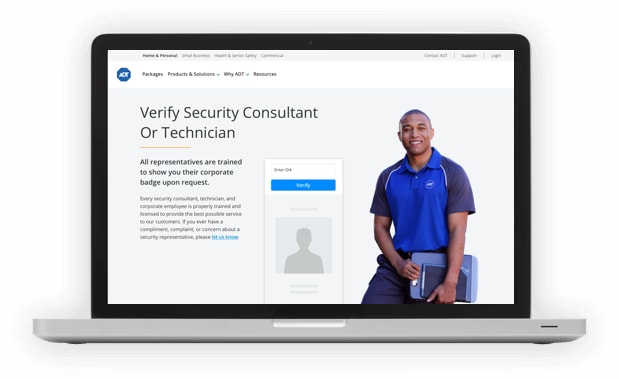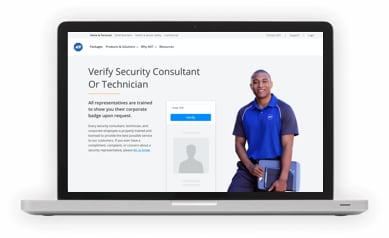 How do you verify if someone is from ADT?
All ADT sales representatives, technicians and dealers wear company attire and will show you their ID. If they don't show it, don't believe them.
Don't let anyone in your home without proper ADT ID.
Verify ADT Authorized Dealers
Who do you notify if you suspect fraud?
If you suspect the person at your door is trying to deceive you, be sure to get their business card or contact information. Get the word out by notifying your neighbors to be on the alert for a scam sales agent.
In addition to contacting ADT, you may also want to contact your attorney general's office and the Better Business Bureau.
To file a consumer complaint: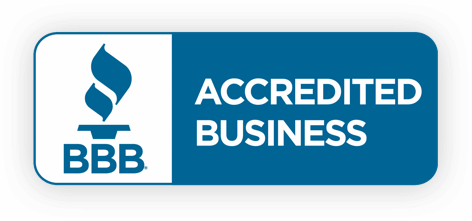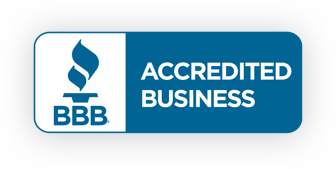 You have three business days to change your mind.
If you are a victim of fraud, it's important to understand that you can still cancel the deal. The Federal Trade Commission's Cooling-Off Rule gives you three business days to cancel the deal if you sign the contract in your home. You have a right to change your mind, even if the equipment has already been installed. Whatever they try to sell you, check with us first!
ADT is the #1 smart home service provider in America*
*Strategy Analytics (2018). US Interactive Security: ADT, Vivint and Comcast Brace for Competition with Big Tech Brands