Scam Alert: What You Need to Know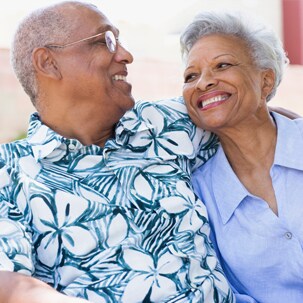 You may think you are smart enough not to fall for a scam, but even the smartest people have been a victim.
Think about all the intelligent and well known victims of Enron, Bernie Madoff and his ponzi scheme or the current mortgage crisis. Yes, if it sounds too good to be true, it probably is. But it's not about something being too good; it's about trusting the person who's selling. And the truth is some people and businesses are just so convincing at seeming trustworthy.
Fraud targets
Seniors tend to be fraud targets because scammers know that older adults are more likely to have a 'nest egg', have excellent credit and own their own home. Con artists know that prey on victims they believe are less likely to report fraud because of embarrassment or that their relatives will think the victim lack the mental capacity to make good financial decisions. Here are a few common schemes reported by the Federal Bureau of Investigation.
Top scams
Telemarketing Scams: These often involve offers of bogus prizes, low-cost vitamins and travel offers and target people over the age of 60, especially women. If you hear any of the following 'lines' or something similar from a telephone sales person, just say "no thank you. I am not interested". Then hang up the phone. This is especially true if the sales person won't take 'no' for an answer.
Lines to watch out for:
You must act now or the offer won't be good.
You've won a free gift, just pay for shipping and handling.
All you have to do is send money; give a credit card or bank account number.
You can also register for the federal government's Do Not Call Registry by calling 1-888-382-1222 from the phone you want to register.
Tips for avoiding telemarketing scams:
Don't buy from unfamiliar companies.
Always ask for and wait until you receive written materials about the business or charity.
Don't pay in advance for services.
Don't pay for "Free" anything. If caller tells you the payment is for taxes it a lie because that violates federal law.
Medical equipment fraud: Equipment manufacturers offer "free" products. Insurers are then charged for products that were not needed and/or may not have been delivered and fraudsters often gain access to Medicare numbers.
Watch out for:
Rolling labs: These can be fake test given to individuals at health clubs, retirement homes, and shopping malls and billed to your insurance company or Medicare.
Medicare Fraud: Company uses your Medicare and a falsified doctor signature to bill for equipment or testing.
Tips for avoiding medical equipment scams:
Never sign blank insurance forms.
Ask your medical providers what they charge and what you are expected to pay out-of-pocket.
Never give your insurance/Medicare identification to anyone who has not provided you with medical services.
Know if your physician ordered equipment for you and why.
If you are or think you might be a victim of fraud, report it to your family and local police. Remember, you don't need to feel ashamed; the people who prey on others should be ashamed.
More Resources:
Is a Medical Alert System Right for You?
Safety for Seniors Begins at Home
---
Get started with ADT
ADT has been leading the way in innovative home security solutions for over 135 years. Our experience, technology and people make the difference in your security protection.