Your Voice Is The Key To It All
See how ADT Pulse® Voice lets you control your home like never before.
Want More Control Over Your Home? Just Say So.
The ADT Pulse® Voice App recognizes your unique voice, select key words and device names to give you smart control over your home.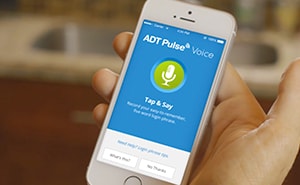 Log-In/Out With Your Voice
Hands full? ADT Pulse® Voice App can quickly authenticate your voice to sign into or out of the app.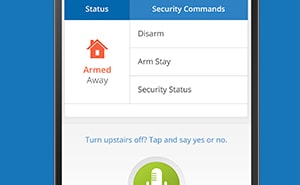 Arm/Disarm the System
Forgot to set the alarm before leaving? Arm the system remotely with your voice.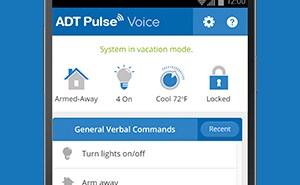 Check Overall Status
Make sure everything is running smoothly at home with an system status check.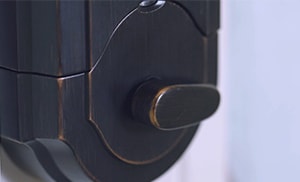 Lock and Unlock Doors
Let your kids in from school, or lock up when the cleaning crew leave, all with a simple voice command.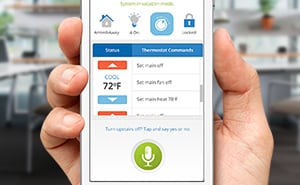 Adjust Your Thermostat
Want your home at a certain temperature? Just say the words.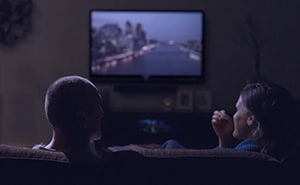 Control Lighting
Turn lights on and off with a word or two to help reduce energy costs*.
ADT Pulse® Voice. The Latest In Smart Home Technology.
Get the ADT Pulse® Voice App for free. Take advantage of these special offers on ADT Pulse® today.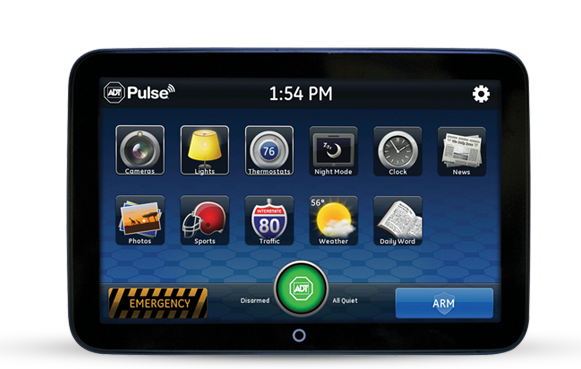 Get ADT Pulse® Remote
Installed Free*
— Now With An EXTRA Key Chain Remote —
$499 Instant Savings
*With 36 month monitoring contract and enrollment in Easy Pay and Extended Warranty plan.
Applies to Pulse Remote only. See important terms and pricing here.
Already an ADT customer? Upgrade to ADT Pulse®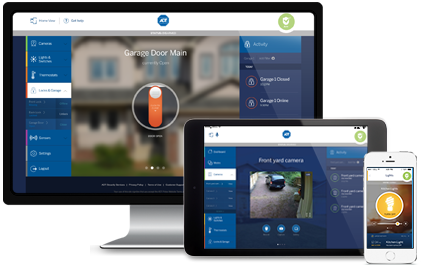 ADT Pulse® service is the all-in-one home security and home automation solution.
Upgrade Now
*Actual energy savings may vary based on usage and other factors.