Video Surveillance with ADT Pulse
Secure Video

With data encryption and security technology comparable to that used in online banking, we ensure that your data and privacy are always protected.

Business Video Access

Access your video surveillance systems from anywhere inside your business location and experience the benefits of real-time security monitoring.

Remote Video Access

Keep a close eye on the real-time activities of your business with remote access, all securely from your computer or compatible tablet and mobile devices.

Video Recording

Record and store digital video surveillance linked with relevant triggering events.

Email Notifications

Stay informed even when you can't monitor the video cameras with rapid email alerts sent at the first sign of trouble.**

Motion Detection

Secure your business day or night with detection that responds immediately to motion and sends you notifications of security alerts.

Wireless Camera

With ADT Pulse® wireless cameras, video surveillance monitoring becomes business-wide security management. For example, monitor all your exterior doors to ensure they're locked and the security system is armed after-hours.

Indoor Color Camera

Video surveillance is all about the details. Our high-resolution color cameras lets you capture the best possible video regardless of lighting so that your business is protected even if a break-in occurs.

Dome Camera

Get the entire picture with our 360 degree viewing dome cameras. Mount dome cameras virtually anywhere and immediately see the promise of clear, crisp video quality, even in areas of low light.

Digital Video Recorder

Our digital video DVR helps ensure that you can store the most video in the least amount of space. Access high-quality video and sound that can be captured from all of your cameras at the same time.

Quad Splitter

Our quad splitters allow you to leverage efficient multi-video viewing opportunities for up to four surveillance devices.

Video Duplicator

Enable security managers throughout your business to monitor the same video feed from separate monitors with the video duplicator.
Video Surveillance with Cloud Storage Solutions
Multi-Device Access

Access security footage from anywhere. See what's been happening at your business from your computer, smartphone or tablet.

Email Notifications

Get alerts sent to your email that help you keep track of what's going on at your business.

Real-time Video

Use your smartphone to see the live footage of your business using your security camera.

Flexible Storage

With cloud-based storage, you choose how long you want to store security footage. See video going back 15 or 30 days.

Reporting

Get the stats on security events for your business, from everyday event notifications to unexpected entries or exits.

Web Portal

See footage from multiple cameras from your web browser on your desktop, mobile, tablet or other enabled device.

Cameras

ADT Cloud Video Solutions come with some of the smallest and smartest network security cameras available. One, two or four-camera packages available.
Get video surveillance with ADT Pulse® Interactive Solution
Get a custom video surveillance package with the ADT Pulse® service and experience the benefits of our interactive and fully automated businesses security solution.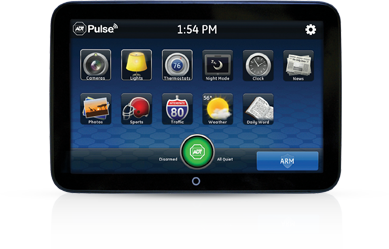 Get Two Wireless Cameras Installed with ADT Business Automation
Save
$400*
Instantly
Call 800.203.6948 or
*Requires a 36-month monitoring contract. Applies to Total Productivity service level only. See important terms and pricing here.
New to the Pulse® system?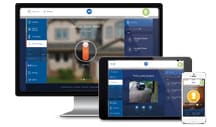 Pulse service is the all-in-one home security and home automation solution.
Learn more about ADT Pulse® service today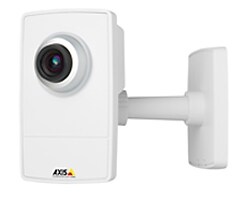 Cloud Storage Solutions
24/7 Secure, Live Video Access
Unlimited Video Storage for 30 days
Remote Access to Ops and Reporting
Event Scheduling and Alerts
Call 800.203.6948 or
Have You Heard About Cloud Storage?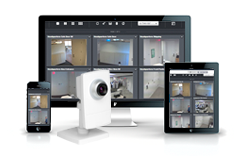 Choose from a 1,2 or 4 camera surveillance package and see footage going back 15 or 30 days. Now you have more options than ever for watching over your business.
Why people choose us
Choosing a business security solution is one of the most important decisions you will make. Talk with us about how we can provide 24/7 protection.