Partners in Protection
Strengthening Volunteer Fire
Departments in Communities
Across America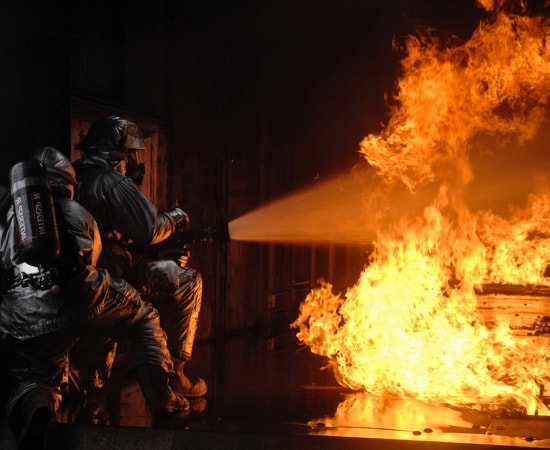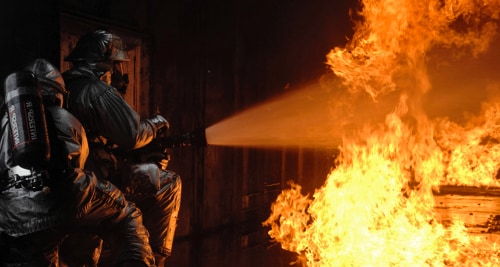 They Have Jobs. They Have Families. They Fight Fires.
America relies heavily on volunteer firefighters. In fact, nearly 70% of all firefighters are volunteers*. They have jobs, families, friends and busy schedules. They've also made a commitment to drop everything to help their neighbors and communities in the event of an emergency.

However, the number of volunteer firefighters has fallen nearly 10% over the past three decades, while emergency calls have nearly tripled. As one volunteer said, "People call 911 and they expect someone to show up and help in their time of need."

ADT understands the value of these everyday heroes, and we're helping the National Volunteer Fire Council (NVFC) strengthen their numbers.
*NFPA, U.S. Fire Department Profile - 2017
We Need Firefighters as Much as Their Communities Do
ADT answers thousands of fire alarms every year, and our customers depend on the aid of first responders. Increased volunteer levels help ensure their safety and can even save lives. That's why ADT supports the NVFC in their efforts to recruit and train more volunteers. It's simply the right thing to do for our customers – and for all of the communities that rely on volunteers in emergencies.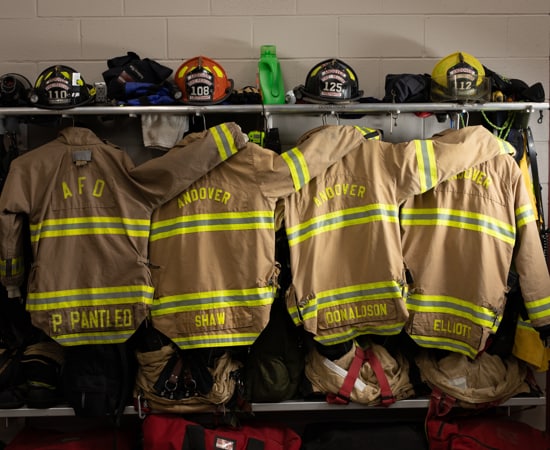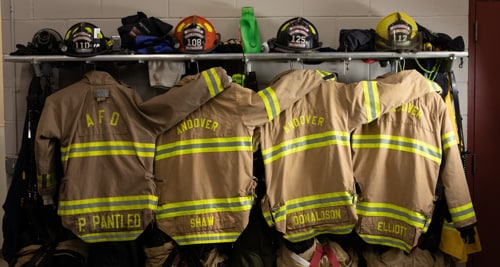 ADT and Our Customers Rely on Volunteer Firefighters Across the Country
Here are a few stories of how volunteer crews
helped save the lives of ADT customers.
The Mendicki's Ferocious Fire
Utah Family Survives House Fire
ADT Smoke Detector Saves Kansas City Family
`
Volunteer Firefighting *
by the Numbers
of all firefighters in the U.S. are volunteers.
fewer volunteer firefighters now on call than 30 years ago.
in time is donated each year by volunteer firefighters across the country.
of fire departments in the U.S. are all volunteer.
*All stats: NFPA (2017 & 2018)
Are You Prepared If There's a Fire?
ADT's first priority is helping to ensure you're safe in your home. That means
taking steps to help minimize fire risk and maximize fire detection.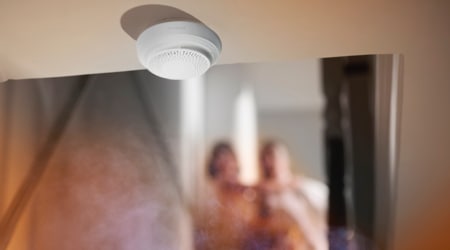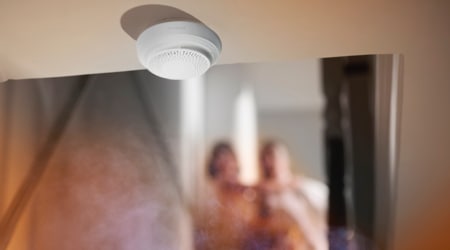 Fires happen. But having a plan can help you and your family escape tragedy.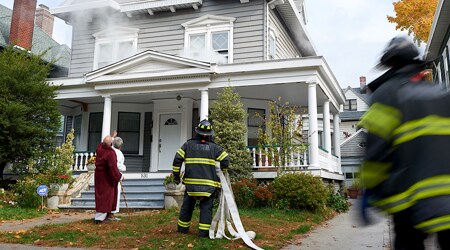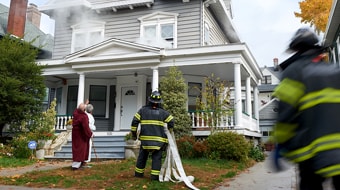 Why is having a fire plan important? Unforeseen emergencies like a house fire can be chaotic. Check out this page to watch a Virtual Reality video, and see obstacles you might face escaping a fire.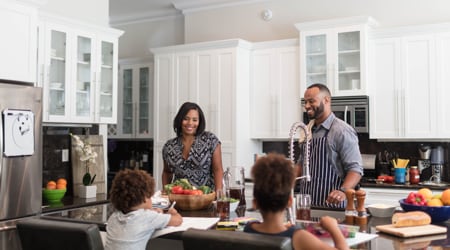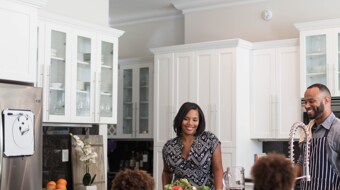 Early warning is critical to survival. Check out our Life Safety devices, including smoke and carbon monoxide detectors, backed by 24/7 ADT monitoring.