ADT Can Help Keep Your New Home Safe
Special Offer for New Homeowners
Get FREE* installation on your ADT security system with 24/7 professional monitoring
For more information call
*36-month (24-month for California residents) monitoring agreement required. Early termination fee apply. See terms and conditions below. New customers only. Offer expires December 31, 2023.
It's Not Just Security.
It's Peace of Mind.
Special offer for new homeowners
ADT - America's #1 security company is providing homeowners with added savings on home security. With more than 140 years of experience, ADT is one of the most trusted names in the security industry.
This special offer includes:
Get a FREE Installation of an ADT QuickConnect security system
(with purchase of alarm monitoring starting at $30.99/mo.)
A security package that offers 24-hour protection
With the Safewatch QuickConnect Plus security system, ADT helps provide 24-hour protection from burglary through ADT's network of interconnected Monitoring Centers. This ADT package for homeowners includes:
3 door and/or window contacts
1 pet-sensitive motion sensor
1 control panel
1 keychain remote
ADT yard sign and window decals
Theft Protection Guarantee**
Call us today
To take advantage of this ADT special offer, call ADT at 877-473-9430 directly. When you call, please let us know the name of your community and the address of your new home. ADT will review your security needs with you, help you choose equipment, schedule your installation and arrange for you to sign your ADT alarm monitoring services contract.
For more information call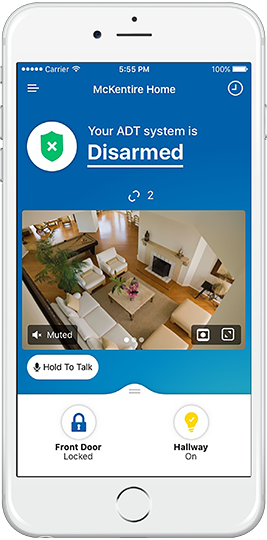 Control Your Home Security with ADT Mobile App
The ADT Mobile App is the smart solution that combines home security with home automation at an affordable price. With ADT Mobile App you can arm and disarm your home's security system, control the lights or watch live security video from anywhere on your tablet or smartphone.
24/7 fast response burglary and theft monitoring
Arm and disarm your home security system
Receive text or email alert when the door is locked or unlocked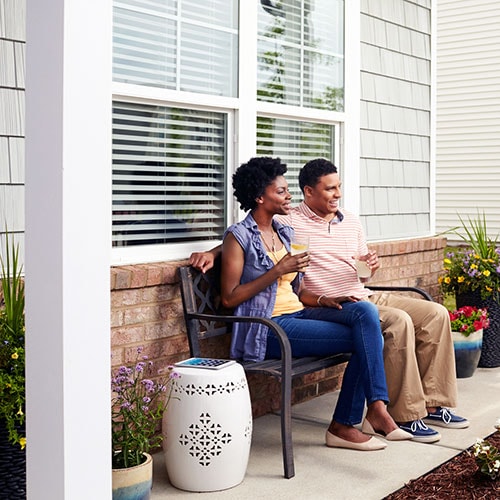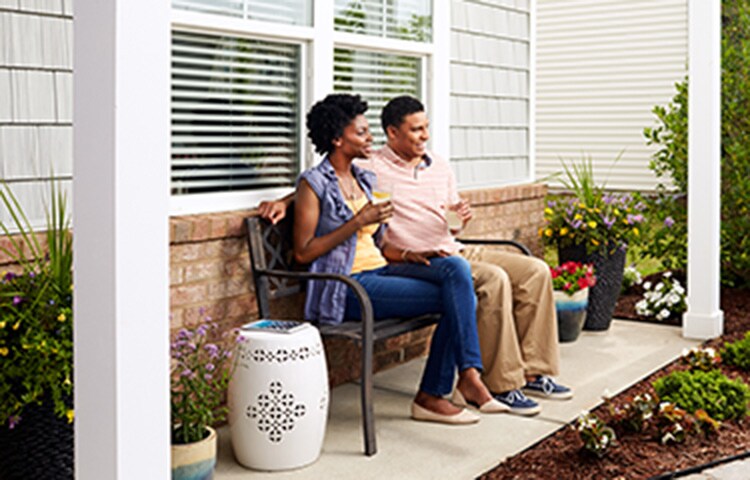 The ADT Advantage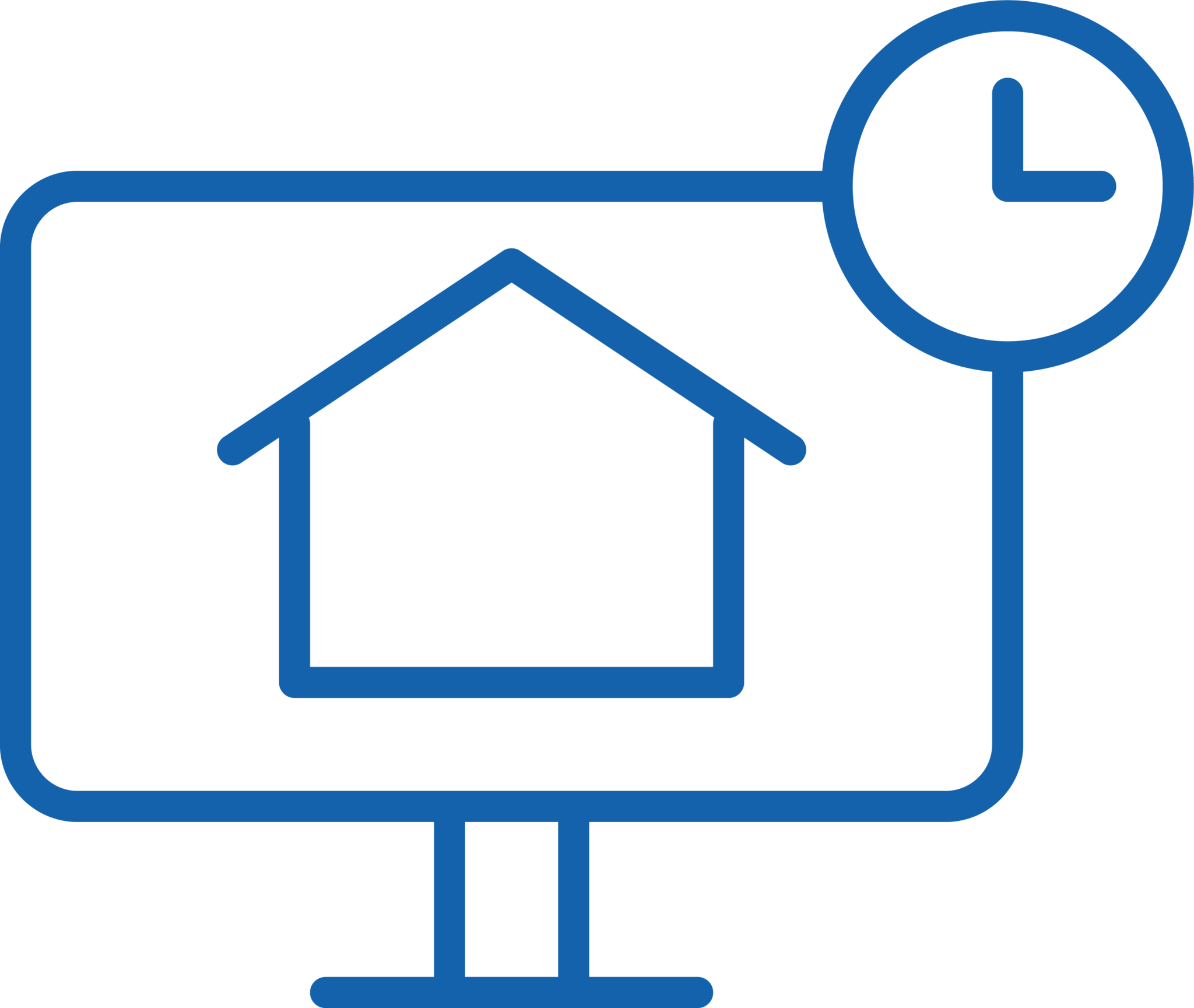 24/7 professional monitoring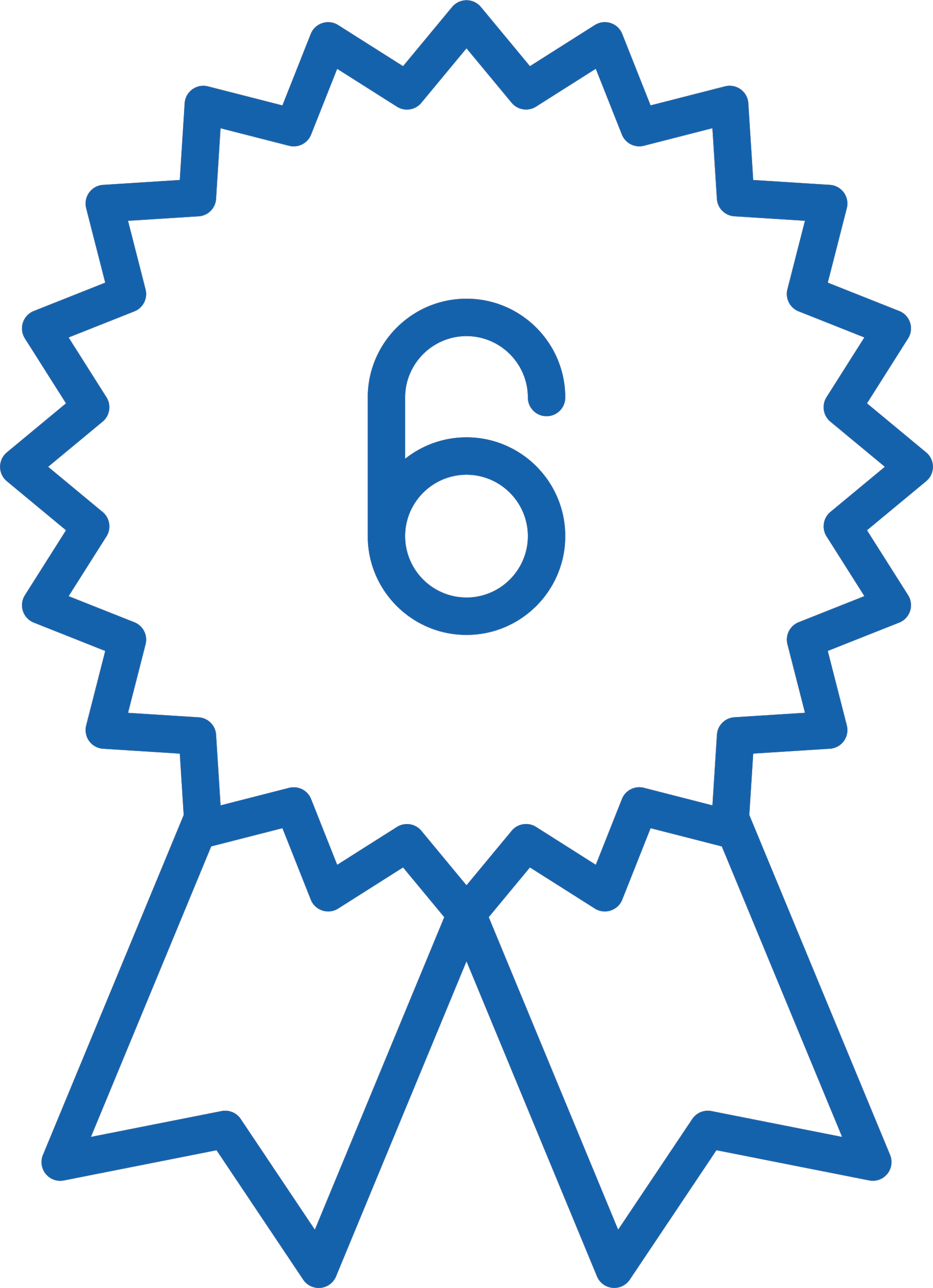 6-month money-back guarantee†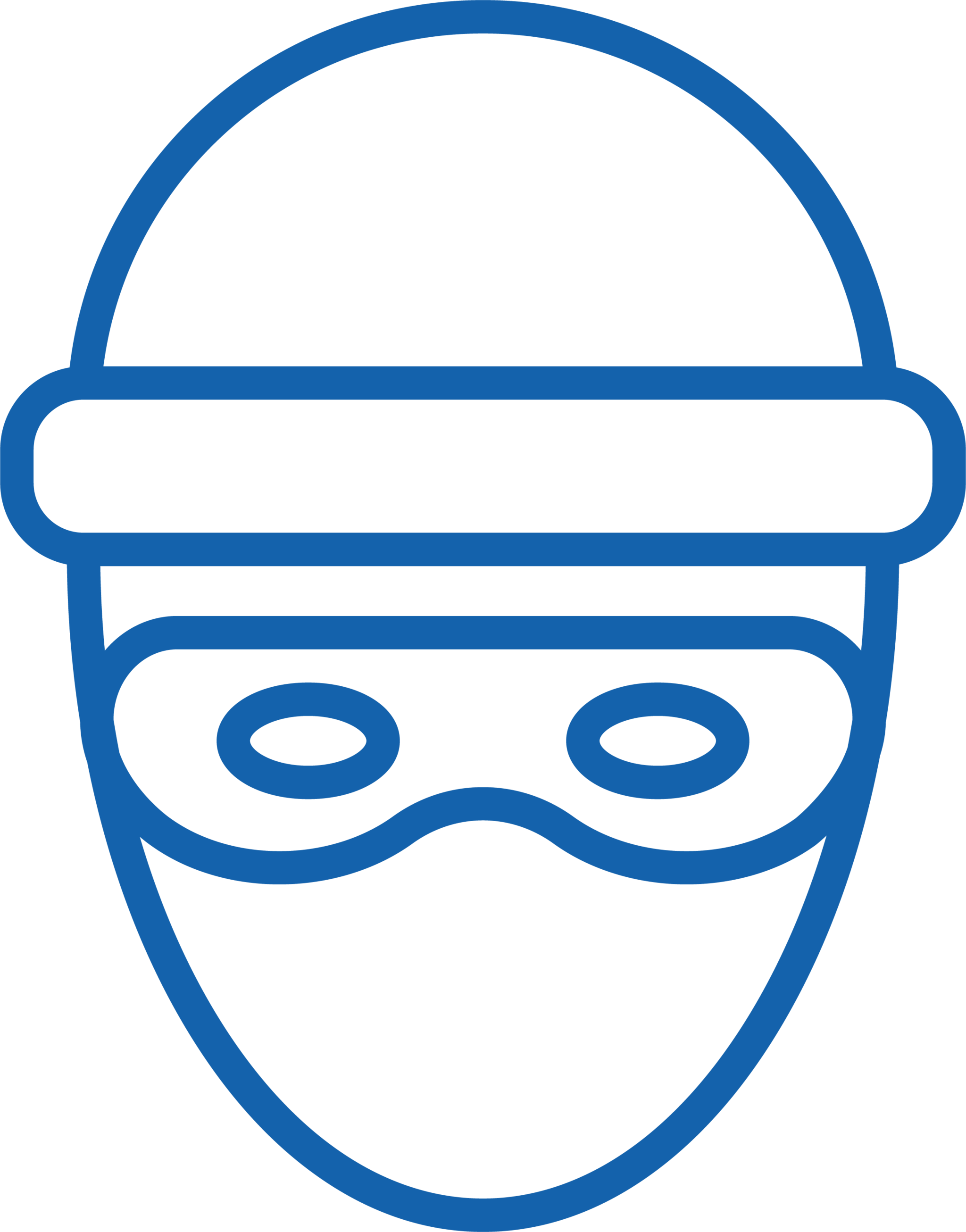 Theft protection guarantee†
† Certain restrictions apply. See below for full terms.
Award-winning smart home security that fits your life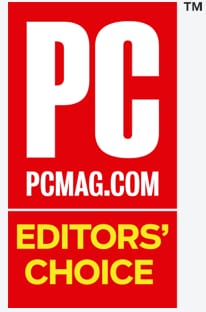 "It's the most complete, full-featured home security system we've tested, and doubles as an automation platform for your other smart home devices."

"Home security giant ADT has made a strategic expansion beyond alarm systems and into the realm of the Internet of Things."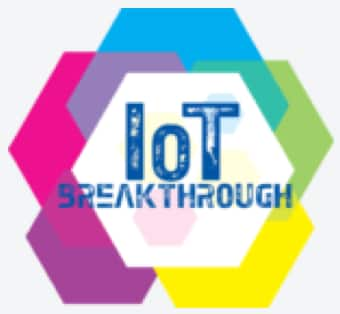 2020 Home Security Product of the Year (ADT Command and Control)
"I heard a loud noise at the back of my house. Glass was shattering from the sliding door on the patio. ADT called me right away and I told them to send help because someone was in my house. It is reassuring to know that ADT and the police officers were there."
– Wendy Haughian, Washington
*ADT provided this customer with one year of complimentary monitoring services.
Requires 36-month monitoring contract starting at $30.99/mo (24-month monitoring contract in California, total fees from $1,103.76), and enrollment in ADT Easy Pay. Offer includes installation of QuickConnect Plus panel, (3) door/window sensors, and (1) motion sensor. Applicable taxes extra. Upon early termination by Customer, ADT may charge 75% of the monthly service charges due for the balance of the initial contract term. System remains property of ADT. Service and installation charges vary depending on system configuration, equipment and services selected. Prices subject to change and may vary by market. Quality Service Plan (QSP) is ADT's Extended Limited Warranty. Expires December 31, 2023.

Photos are for illustrative purposes only and may not reflect the exact product/service actually provided.

LICENSE INFORMATION: AL Complaints against licensees may be directed to the Alabama Electronic Security Board of Licensure, 7956 Vaughn Rd., Montgomery 36116, (334) 264-9388; AK 37950, 5520 Lake Otis Pkwy., Anchorage, AK 99507; AR E12-041, Regulated by Arkansas Bd. of Private Investigators & Private Security Agencies, #1 State Police Plaza Dr., Little Rock, AR 72209, (501) 618-8600; AZ 312217 CA ACO7155, Public Works Contractor 1000046587, Alarm Company Operators are licensed and regulated by the Bureau of Security & Investigative Services, Dept. of Consumer Affairs, Sacramento, CA 95814, The ADT Security Corporation PPO120288, (310) 619-2250, 974443; CT ELC.0185782-L5, HIC.0647782,; DC DMS902349; FL EF0001121; GA LVA205265, 205326, 205572, 205679, 205878, LVU406440,405673, 004349; HI CT-32297; ID ELE-SC-2643;IL 124001792; LA F1639, F1654, F1643,F1640; MA 172C; MI 3601207111, –4182 Pier North Dr. Ste. D, Flint, MI 48504; 5103397;;MN TS650251; NC 7535P2, 7561P2, , 7563P7, 7565P1, 7566P9, 7564P4,Alarm Systems Licensing Bd., 4901 Glenwood Ave., Ste 200, Raleigh, NC 27612 (919) 788-5320;NJ Burg & Fire Business Lic #34BF00048300, 200 East Park, Ste. 200, Mt. Laurel, NJ 08054; NM 17-0040; NV 0077105; 1728;NY 12000305615, Licensed by NYS Dept. of State; OH 50-18-0018; 50-25-0023; 50-29-0003; 50-31- 0014; 50-48-0008; 50-50-0005; 50-76-0006; 50-89-0016, 53-89-1726,; OK 1995; OR 196560; PA Pennsylvania Home Improvement Contractor Registration Number: PA090797; RI 35683, AF-09040 and BF-09040; TN ACC-1688, , 1690, 1691, 1692, 1693, 1694, 1695, 1696; TX B17944 -1817 W. Braker Ln. Ste. 400, Austin 78758 – Texas Private Security Bureau, 5805 N. Lamar Blvd., Austin 78752, O756553,,ECR-2186878; HCR-2186886; UT8289653-6501 VA 11-7348; 11-7345; 11-7354;11-7351;11-7598; 2705147728 Class A Contractor Classification ESC and FAS; WA ADTLLL881DO, 11824 N. Creek Pkwy. #105, Bothell, WA 98011; WV 049758
MS 15019511

All security systems and services contained in this offer are sold, installed and monitored by ADT Security Services, Inc., and not by Pulte Homes, Inc., or its affiliates.

PULTE and PULTE HOMES are registered trademarks of PN II, Inc. ADT Security Services, Inc., is not affiliated with Pulte Homes, Inc., or its affiliates. L8582-00 (6/11)