We make apartments smart so you'll have no worries.
Security and system design, installation, monitoring and maintenance. Smart apartment solutions from the most trusted name in home security.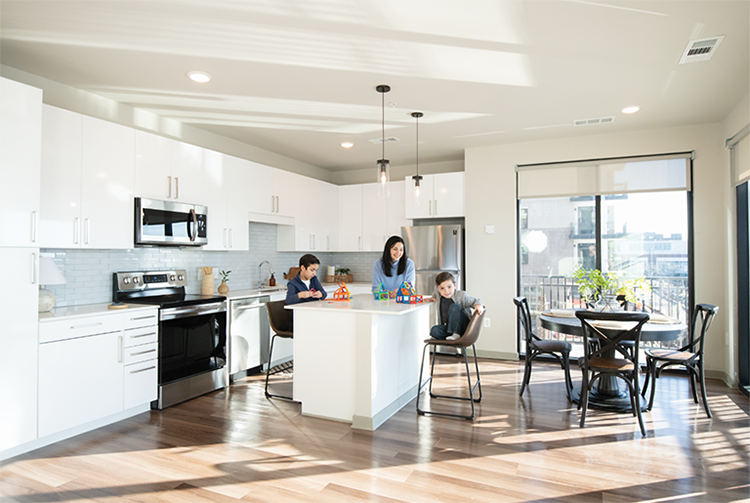 Smart apartments power operational efficiency
Managing dozens or even hundreds of units in multiple locations becomes easier when they're all connected and accessible in one place – even if that one place is your phone.
Our multifamily solutions provide a single source for security and smart home system design, installation, monitoring and maintenance. You'll have more freedom to focus on taking care of your properties and your residents.
You get a system that works from a centralized hub, with the ability to do everything from controlling thermostats in empty units to changing lock codes when someone moves out – right from your smartphone.
Security and smart home systems are in demand. They provide powerful leasing tools that help increase occupancy, potentially add revenue monthly and enhance your property values long-term.
A smarter way to expand showings
Let prospective residents schedule and tour available units when it's convenient for them. Our turnkey solution lets you provide future residents a seamless self-touring experience with a one-time access code to view your property and amenities at the date and time they select. Get the benefits of a 24/7 lead management tool and the ability to expand your showing hours while freeing up your staff for other tasks.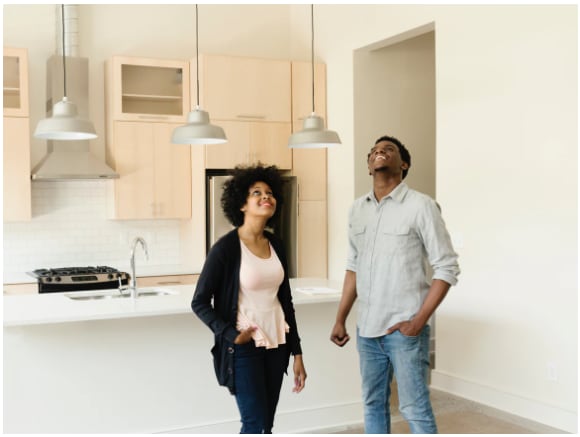 Give residents more ownership of their space
When you add smart home automation, your residents can have a greater sense of ownership of their rentals, with the ability to make their space their own.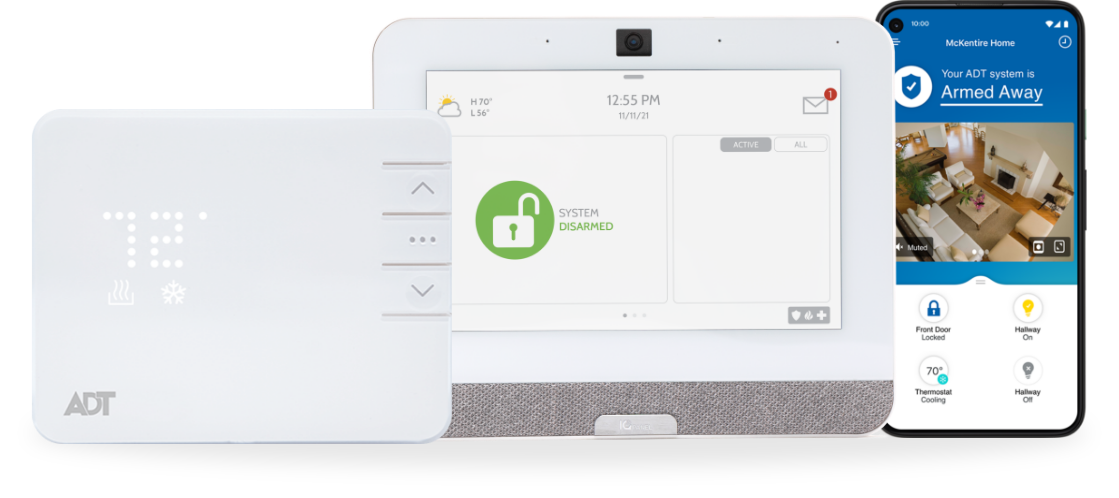 Allow residents to remotely control smart lights and thermostats, adding security and comfort
Smart systems allow residents to create automations that fit within their lifestyles
Smart platform integration provides residents voice control over their smart systems
Recent surveys show renters want smart security and home automation technology, and they're willing to pay extra for it.
Alarm Systems / Video Doorbells
Smart Locks
Smart Thermostats
Smart Lighting
* According to The 2019 National Multifamily Housing Council / Kingsley Renter Preferences Report.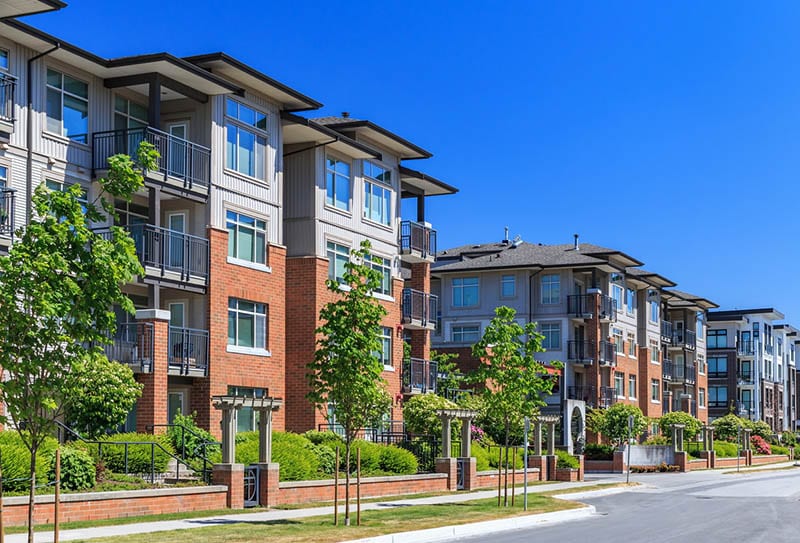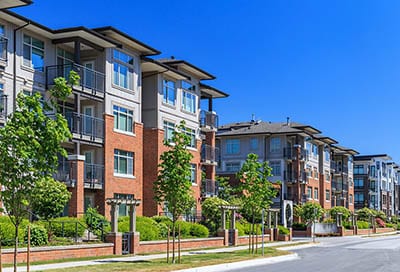 Complete smart community solutions
Why work with a startup that may not be around very long when you can work with the company that's been the security leader for over 140 years? We can provide end-to-end smart community packages that include:
"Smart home features are the most desired amenities today, and every resident appreciates and understands the value. ADT's technology has allowed us to deliver this to our residents and it has given our employees efficiencies that could not have been achieved otherwise".
—Gina Erwin, President of GWR Management
Make the smart, affordable choice with ADT Multifamily
$0 down and flexible
payment options.*
Phased-in pricing, so you can add amenity fees to new leases and at renewal time.
Reduced staff maintenance time, lower utility bills, higher occupancy, reduced tenant turnover and more.
*Subject to the terms and conditions of the Multifamily National Agreement. Early termination fees may apply.
Photos are for illustrative purposes only and may not reflect the exact product/service actually provided.

License Information: AL 233, 234, 458, 506, 1519, Complaints against licensees may be directed to the Alabama Electronic Security Board of Licensure, 7956 Vaughn Rd., Montgomery 36116, (334) 264-9388; AK 37950, 5520 Lake Otis Pkwy., Anchorage, AK 99507; AR 030930520; CMPY.0002133, Regulated by Arkansas Bd of Private Investigators & Private Security Agencies, #1 State Police Plaza Dr., Little Rock, AR 72209, (501) 618-8600; AZ ROC 312217; ROC 279591; CA ACO7155, Public Works Contractor 1000046587, Alarm Company Operators are licensed and regulated by the Bureau of Security & Investigative Services, Dept. of Consumer Affairs, Sacramento, CA 95814, The ADT Security Corporation PPO120288, (310) 619-2250, 974443; CT ELC.0184211-L5, HIC.0647782; DC ECS902743; FL EF0001121; GA 205326, 205572, 205519, 205939, 205679, 004349; HI C-32297; ID ELE-SC-2643; IL 124001792;MA 172C; MI 3601207515, 5103229 –1400 E. Avis Dr; Madison Heights, MI 48071; NC 2736-CSA, 2397-CSA, 2381-CSA,Alarm Systems Licensing Bd., 4901 Glenwood Ave., Ste 200, Raleigh, NC 27612 (919) 788-5320; NJ Burg & Fire Business Lic. #34BF00048300, 200 East Park, Ste. 200, Mt. Laurel, NJ 08054; NM 374838;17-0040; NV 0077105; 1728; NY 12000305615, 12000261120, Licensed by NYS Dept. of State; OR 196560; PA Pennsylvania Home Improvement Contractor Registration Number: PA090797; RI 35683, AF-09040 and BF-09040; TN ACC-1688, 1690, 1691, 1692, 1693, 1694, 1695, 1696; TX B17944, B08690 -1817 W. Braker Ln. Ste. 400, Austin 78758; Texas Private Security Bureau, 5805 N. Lamar Blvd., Austin 78752; UT 8289653-6501; 339118-6502; VA 11-7348; 11-7345; 11-7354;11-7351;11-7598; 2705147728 Class A Contractor Classification ESC and FAS; WA ADTLLL881DO, 11824 N. Creek Pkwy. #105, Bothell, WA 98011; WV 049758
MS 15019511 MS 15019511