Texas Security Funding for School Safety
Reach out today for a security risk assessment of your school.
Communities across the country continue to work to identify, fund and implement advanced security technologies to improve school safety.
Following the tragic mass shooting at Uvalde's Robb Elementary School, the state of Texas announced $417 million in grants to the Texas Education Association (TEA), with a portion of that funding specifically dedicated to the purchase of Silent Panic Alert Technologies (SPAT). Panic alert technology can help automatically notify law enforcement of a life-threatening emergency like active shooters or intruders.
Available through the Texas eGrants system to eligible Local Educational Agencies (LEAs), school districts and charter schools, the Texas SPAT grant program guidelines provide specific and direct funding for Silent Panic Alert Technology, including:
The purchase, installation, maintenance and service contracts of silent panic alert technology systems.
Comprehensive school safety software systems using silent panic alert technology of at least 50% of the total cost.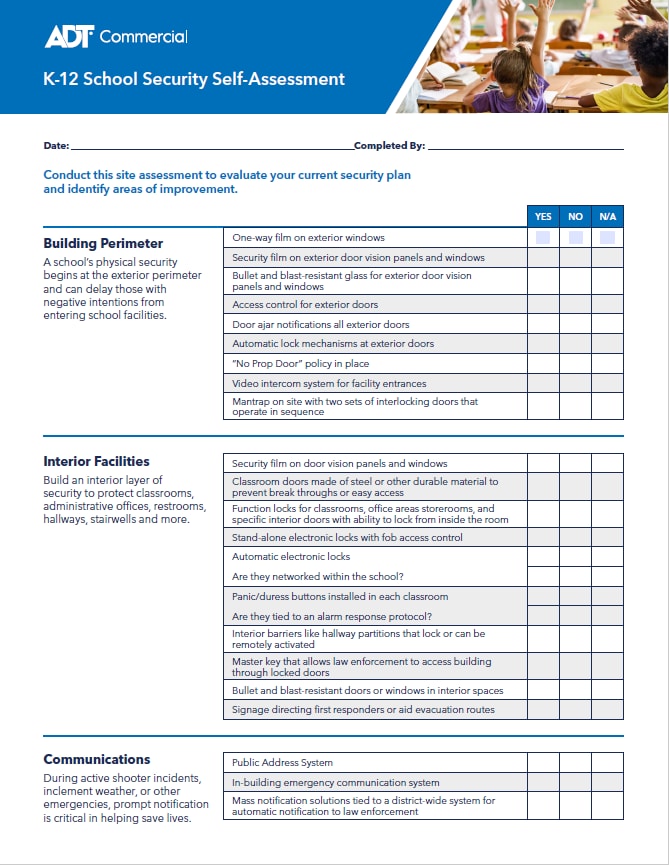 K-12 Checklist
Evaluate your school security program
One of the first steps in developing a comprehensive security and safety plan for your school is to evaluate the risks unique to your campus.
Download the school security checklist to help identify any existing gaps that need to be addressed on your school's campus.
What is a Silent Panic Alert?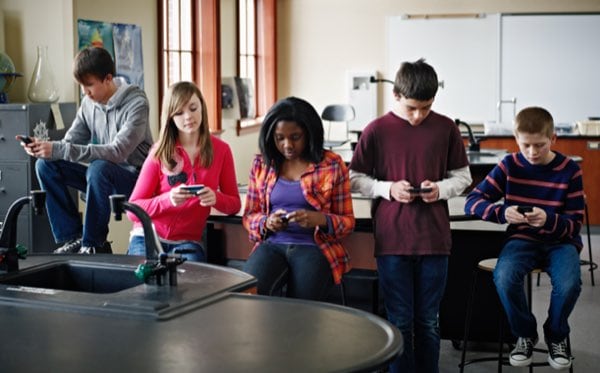 Silent Panic Alert Technologies, sometimes categorized as duress alarms, are generally defined as emergency notification systems that can generate a silent alarm when a device is activated, either manually or through software applications. Their primary intent is to signal a life-threatening or emergency situation that requires a response from law enforcement and/or first responders, without alerting a perpetrator—such as an active shooter or intruder.
Panic alarms can be mounted on walls or under a desk and while helpful in certain facilities and situations, the typical school environment often includes multiple student gatherings dispersed across a large campus area. Virtual panic buttons installed on a smartphone or mobile device provide the ability for teachers to initiate an emergency response faster because their mobile device is usually with them, versus having to go to the nearest physical panic button location.
In critical situations, school staff could activate a response using their smartphone to give dispatchers their exact location and information on the type of emergency first responders can expect. These app-based buttons can be brought with teachers and administrators to lunchrooms, hallways or recess, making the button more practical for emergency and other notification needs.
Innovative Panic Alert Technologies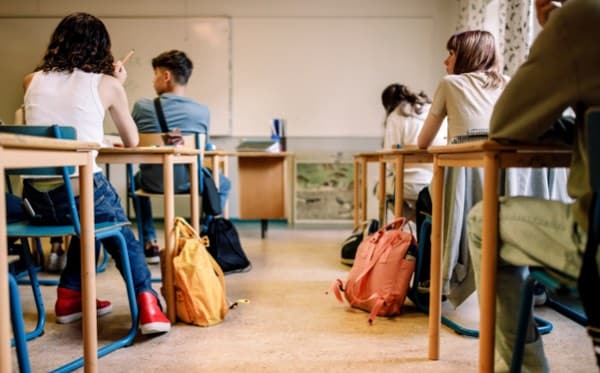 Available through Everon™, these innovative panic alert technologies offer seamless integration with a school's public address/intercom and mass notification systems to provide more than a single option for requesting emergency assistance. Strategically located, fixed panic buttons can be combined with virtual call-in buttons on desktop and laptop PCs to offer layers of protection that can save time and lives.
The goal of the Texas silent alert technology grant program is to provide funding to local education agencies to purchase these potentially life-saving alarm technologies to help enhance school safety and security.
Access to the Texas eGrants application process is open exclusively to Local Educational Agencies (LEA) school districts, charter schools, education service centers and some institutions of higher education and their official representatives.
The TEA has released a list of specific requirements for the school safety panic alert funding.
Texas SPAT Grant Requirements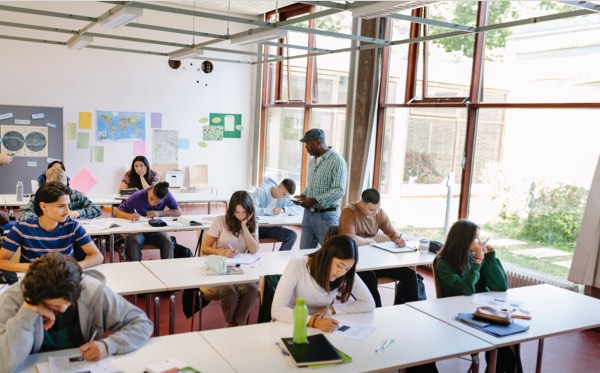 The School Safety Standards Rule requires an integrated emergency system that includes an alarm, notification system, panic button and the following:
An alert capable of being triggered manually by campus staff.
An alert is triggered automatically in the event a district employee calls 911 from any location within the school system.
Any alert generated includes the location where the alert originated.
The alert notifies a set of designated school administrators to provide confirmation of response and notify law enforcement and appropriate emergency responding agencies while simultaneously issuing notice to all school staff to follow emergency procedures.
For exterior doors with electronic locking systems, the alert system can trigger those doors to lock automatically and notify campus staff of any door locks that cannot engage.
To assist with the detailed and complex process and to ensure compliance, state and federal funding entities strongly encourage school district administrators to engage with group or cooperative purchasing organizations for efficiency and to provide rigorously and competitively solicited contracts in accordance with uniform procurement guidelines.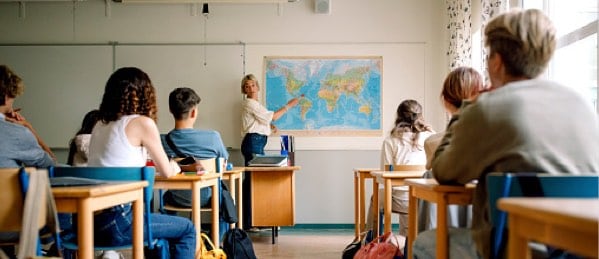 Powered by Experience.
Driven by Excellence.
As a leading, single-source security, fire, and life safety solutions provider for commercial and campus environments, Everon is a trusted partner for various Cooperative Purchasing Organizations (Co-Ops), with the ability to support school districts in Texas and throughout the U.S.
Discover how Everon can help you create a safe learning environment by protecting students, faculty, administrators and visitors all while helping you navigate the complex grant procurement process.
Let's start a conversation
We make it easy to switch providers, and our onboarding process is predictable, dependable and painless.