Mitigating Warehouse Fire Risks with Increased Automation
Navigating evolving demands in the security industry
Particularly since the start of the COVID-19 pandemic, people have become more reliant on the convenience of having their household needs delivered directly to their home, a convenience that heavily relies on warehouses and their workers. Due to increased volume of products, the prevalence of warehouse automation in recent years has been focused on meeting these demands—but warehouse operators should be aware that these changes come with fire safety risks.
Though warehouse fires are not uncommon, the National Fire Prevention Association reports an estimated 1,410 warehouse structure fires per year from 2014 to 2018, several fire incidents in 2022 have made the news, bringing the issue to the forefront. One fire event in Combined Locks, Wisconsin took more than 24 hours to be put out and a combined effort of 67 departments and over 700 emergency responders.
These large fires pose a huge risk to workers, building occupants, first responders and have the potential to cause millions of dollars in damage and additional environmental harm in the surrounding areas and communities.
Distribution centers vary widely in size, occupancy levels and the specific materials stored in them, so risk assessments and safety solutions would change on a case-by-case basis. Below are a few examples of fire risks in warehouse and distribution center environments to raise awareness of potential hazards.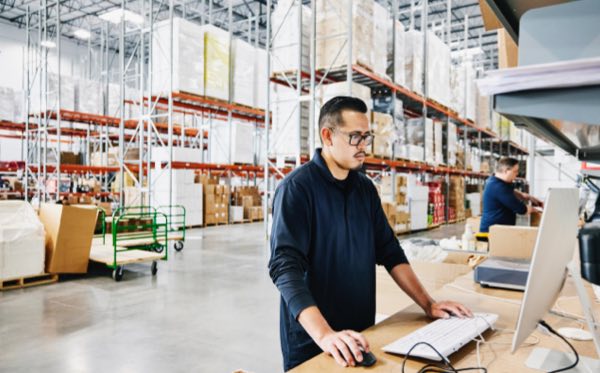 Automatic Storage Retrieval Systems (ASRS) and other robotics used in warehouses efficiently locate and retrieve items from areas that would be otherwise dangerous for a human being to do so. These retrieval systems' primary components are robotic arms that wear down over time, sometimes causing the inner mechanisms and cables to erode, producing the potential for sparks. ASRS use lithium-ion batteries, which have the potential to explode if damaged and/or malfunctioning. Both the robotic arms and these lithium-ion batteries can cause fires that burn at extremely high temperatures, burning more severely than fires caused by cardboard or wood.
Rise in demand means increased volume of product in any given warehouse, causing high-racking systems that stack these products to save room and are usually found in warehouses with ASRS.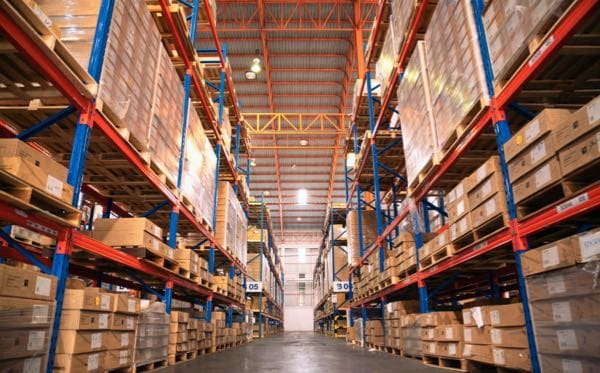 The height of these racks can sometimes create increased fire risk. Since no two distribution centers are alike, there are specific hazards dependent on the products being housed. For instance, warehouses that store clothing items that can be packaged in highly flammable PCV plastics or others can store devices with lithium-ion batteries—each of which contribute to different fire hazards. The warehouse fire in Combined Locks, Wisconsin mentioned earlier primarily stored paper bales and other recycled materials, which factored into the intensity and duration of the fire.
Other existing fire and life safety risks that can be attributed to warehouse environments include charging stations for electric forklifts and robotics, fuel burning heaters, solar and HVAC equipment, battery energy storage systems, and long-term use of extension cords approved only for temporary use.
What can distribution centers do to better mitigate these potential dangers?
Warehouse operators should and need to prioritize their fire and life safety plan in order to mitigate fire risks that can have catastrophic consequences. Fire and life safety solutions available in the marketplace are aimed at detecting smoke, heat and gas as early as possible, with advanced notification and fire suppression systems to help keep assets and people's lives safe.
Early warning detection systems like air-sampling smoke detection, thermography and liner fiber optic cables that detect heat, make it more likely to know when a potential fire is about to break out. These systems come equipped with advanced notification, so that even warehouse workers that are required to wear hearing protection are notified of a fire event through visual, audio and voice notifications, to help ensure the workers' safety. It can also be beneficial when choosing a fire safety solution to choose performance-based designs like in rack Early Suppression Fast Response (ESFR) system and clean agent or special hazard suppression systems that can better mitigate extreme temperature fires than traditional sprinkler systems.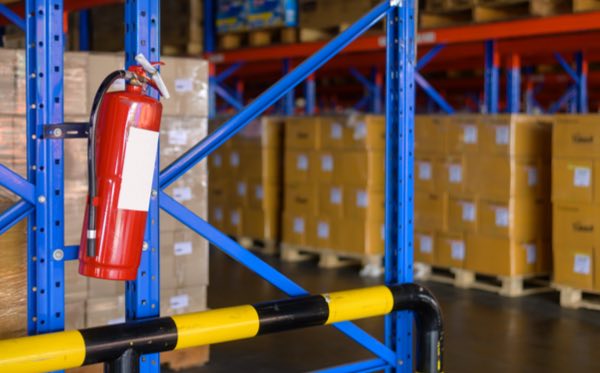 Even with the best, state-of-the-art fire safety systems and solutions, one factor remains equally important as the rest—employee education.
Workers should be constantly trained and re-educated on fire safety risks, especially common causes of fires that can be easily overlooked like improper trash and rubbish removal and cigarette-related fires. Your facility's AHJs, or authorities having jurisdiction, as well as your risk-insurer are two resources to work with when it comes to fire and life safety requirements that oftentimes go beyond those set by the NFPA.
Want to learn more? Partner with us.
Everon™ has comprehensive fire and safety service offerings that include everything from installation to sophisticated monitoring services, testing, inspection and maintenance from specially trained and certified technicians. Our team of fire and life safety experts strive to provide you and your business access to the most advanced safety technologies through extensive analysis of current fire, safety and security requirements.
The Everon National Fire and Life Safety Team (NFLST) is comprised of notable industry leaders, including NICET-certified associates with decades of varied, hands-on experience in fire solutions. Leading members of Everon's NFLST are actively involved with special committees at the National Fire Protection Association (NFPA) and are among the top-tier experts participating in the oversight, writing and adoption of new codes and symbols that serve as the foundation for the industry's evolving safety and compliance standards. The power of the NFLST is amplified with NICET-certified technicians and associates in our 150 branch locations to offer a holistic approach to fire and life safety for commercial environments.
Let's start a conversation
We make it easy to switch providers, and our onboarding process is predictable, dependable and painless.