Our People are the Difference
At ADT Commercial, we're passionate about making sure our employees feel empowered to grow within the organization and in their careers. We strive to provide our employees with opportunities for advancement—including career building programs like training and development, mentorship and industry certifications.
A culture built on reward and recognition
We offer a variety of award programs and incentives to recognize our employees who go above and beyond for us and our customers.
Blue Bravo
Our award and recognition platform, built for celebrating the big and small accomplishments.
S.C.O.R.E. Program
Technicians have the ability to earn more when they provide leads that turn into sales.
Service Awards
A plaque and extra credits that can be used at our online store are awarded every five years.
Circle of Excellence
High-performing employees who have met certain metrics and ADT cultural markers have the opportunity to attend an all-expense paid trip.
TopTech
Select technicians are chosen to win district, regional or national TopTech awards on quarterly basis. Technicians' leadership qualities and performance metrics are evaluated to determine each quarter's honorees.
Club110
This monthly award program recognizes those salespeople who give 110% as we build the premier commercial security provider in the industry. Winners receive a commemorative Club110 award and up to $110 spend in our award and recognition platform.
Centurion Club
Our highest performing sales representatives and field sales managers receive a plaque and points on Blue Bravo, our award and recognition platform, based on award level for exceeding quotas or production goals.
Technician company-provided gear and equipment
We're passionate about setting our employees up for success. All ADT Commercial technicians are provided with the tools, equipment, and gear that allow them to grow and thrive, both within their roles and within the organization.
Flexible uniform
Multiple shirt styles, you choose what you wear
Boots
Yearly $130 allowance for Red Wing boots
Vehicle
Company-provided
Dependent on role and location
Tools
Equipment bag and tools needed to do your job successfully
Technician Apprenticeship Program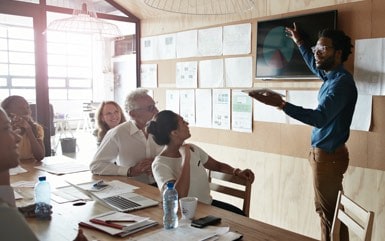 Developed to match the Department of Labor's expectations and standards, our technician apprenticeship program offers an incredible opportunity to enter the industry and begin a long-term career path – whether you are new to the field, or you have a baseline of technical training through a vocational school or in military service training.
Candidates are eligible for this three-year program as soon as they graduate high school or vocational school and are provided with 6,000 hours of on-the-job training over the course of the apprenticeship.
Formalized training is provided by the Electronic Security Association, as well as through other product and training partners. If you've already received relevant training through a vocational school or during military service, we'll credit those training hours against the program's requirement.
Choose your career path
From field, operations and sales positions to corporate leadership and support, we offer many opportunities to enjoy a long-term career with us.
"I started as a technician and was given a path to continue my career right here at ADT Commercial."

Matt Cooper
VP of National Account Installations
Apprentice

Tech 1

Tech 2

Project Management

Specialization

Banking
Enterprise
Fire
Service
Sprinkler
Testing & Inspection
ADT Commercial Paid Internship Programs
We're committed to investing in our people to build the next generation of security professionals – and our paid internship program does exactly that. Offered across a wide variety of roles and departments, our internship program gives young professionals an opportunity to gain hands-on experience and receive valuable mentorship.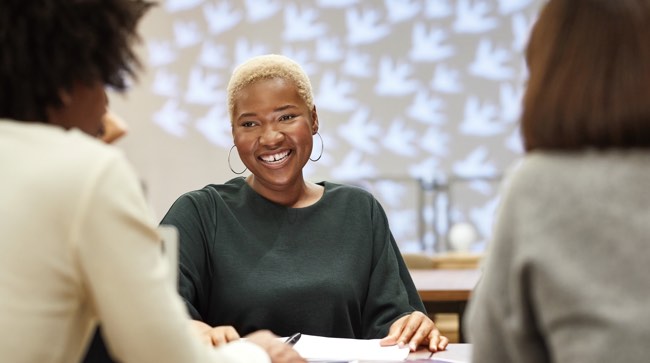 Marketing Internship Program
Work directly with senior marketing leaders to gain hands-on experience supporting ADT Commercial's overall marketing strategy. Candidates begin with a 120‑day program, culminating with a capstone presentation and the potential to extend the internship. Internships are offered year-round, with remote, in‑person and hybrid positions.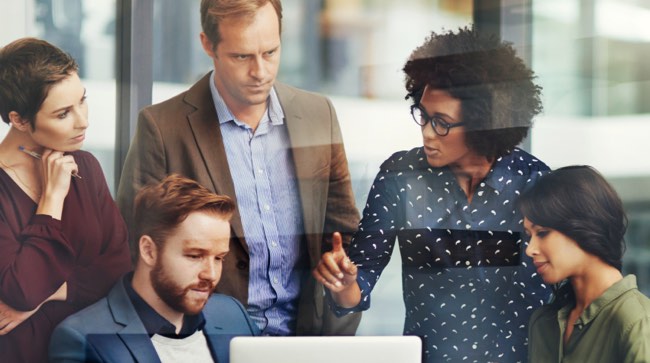 Sales Internship Program
This 10 week, paid summer program delivers well-rounded sales and professional development training to enhance sales career readiness. Interns go through a structured training plan, and then are asked to work out a solution. At the end of the program, interns present and pitch their solution to executive leaders, in-person at our National Accounts Operating Center.
Career growth opportunities for veterans
We appreciate the knowledge, skills, and values that men and women with military service bring to ADT Commercial. While most companies claim to be "military friendly", we consider ourselves "military effective" because our values strongly align with those of the military – and we offer veterans benefits like tuition reimbursement and training.
Our mission is to provide the ability for these dedicated people to advance and grow in their careers with a clear path forward. To that end, we have invested heavily in career-building programs – including apprenticeships, training and development, industry certifications and mentorship. Typically a five-year track, we will have you certified to be a commercial technician in just two years.
Interested in joining us?