Visit ADT Commercial at ISC West 2022
Innovation Never Stops.
Neither Do We.
March 23 – 25, 2022 | Las Vegas | Booth #20019
Schedule a meeting with our team at ISC West to learn more about how we're shaping the future of the industry.
Visit ADT Commercial at Booth #20019
March 23 – 25, 2022 | Venetian Expo
---
EXPO TIMES
March 23: 10 am – 5 pm
March 24: 10 am – 5 pm
March 25: 10 am – 3 pm
LUNCH HOURS
March 23: 11:30 am – 1 pm
March 24: 11:30 am – 1 pm
HAPPY HOUR
Cocktails and hors d'oeuvres
March 23: 4 – 5 pm
---
Learn about our latest product innovations:
Humanoid Robotics
Revolutionary guard technology is helping us establish the next generation of security for our customers. Join us to witness live demonstrations with humanoid robots.
Autonomous Indoor Drones
Increased visibility with 24/7 surveillance and alarm response for commercial facilities like offices, warehouses, and data centers.
Wi-Fi Enabled EAS Systems
Protect your retail assets and help minimize shrink with anti-theft EAS solutions. Our advanced Wi-Fi enabled EAS systems can help minimize crimes of opportunity and create a safer shopping experience for sales associates and customers.
Innovation Roadmap
Our forward-thinking approach isn't just reserved for emerging solutions—learn about the technologies we're actively developing to innovate our every-day business.
FEATURED WORKSHOP
Active Shooter and Stop the Bleed Workshop
Tuesday, March 22, 10:30 am | The Venetian Expo Convention Center
Attendees will learn:
How to gain clarity on the business and employee response, while also considering the duty of care
How the method of run, hide and fight approach works under various business models
How to provide vital initial response to stop uncontrollable bleeding in emergency situations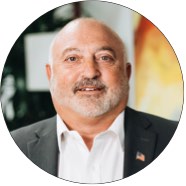 David LaRose
Director, Business Development,
Healthcare, ADT Commercial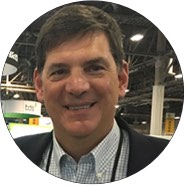 Bernard (Ben) Scaglione
Associate Principal at Cerami Associates (Consultants in Acoustics, AV, IT & Security)
---
ADT COMMERCIAL SPONSORED KEYNOTE
Day 1 Keynote
Wednesday, March 23, 8:45 – 9:45 am | The Venetian Ballroom
Attendees will learn:
How Harry Reid International Airport (formerly McCarran) was the only airport to be selected by TSA to pilot the Checkpoint of the Future
Widespread airport security challenges, using videos and case studies as examples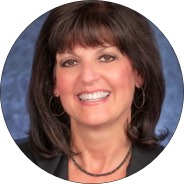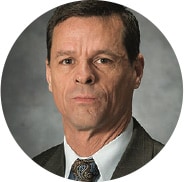 Chris Fowler
Director of Emerging Technologies, Enterprise Security Risk Group at ADT Commercial
Powered By Experience. Driven By Excellence.
ADT Commercial is a leader in providing holistic security, fire and life safety solutions to national businesses, completing complex system integration for enterprise-level customers, and serving industries where safety and compliance are the top priority.
Backed by dedicated teams to support these industries directly, we have a pulse on evolving security risks and provide customized security solutions to address the threats unique to each industry.
Stop by and learn about our many solutions specific to your business. We provide solutions for national businesses, integrated enterprise customers and serve industries where safety and compliance count.
Banking
Cannabis
Energy
Government
Healthcare
Restaurants
Retail
Sign up for a FREE Expo pass!
Enjoy complimentary exhibit hall registration as ADT Commercial's guest—saving you up to $150!