Visit ADT Commercial at ISC West 2023
Innovation Never Stops.
Neither Do We.
March 29 – 31, 2023 | Las Vegas, NV | Booth #20007
Photo Source: 1X Technologies
Schedule a meeting with our team at ISC West to learn more about how we're shaping the future of the industry.
Visit ADT Commercial at Booth #20007
March 29 – 31, 2023 | Venetian Expo Center
EXPO TIMES
March 29:
10:00 am – 5:00 pm
|
March 30:
10:00 am – 5:00 pm
|
March 31:
10:00 am – 3:00 pm
LUNCH HOURS
March 29:
11:30 am – 1:30 pm
|
March 30:
11:30 am – 1:30 pm
Discover EvoGuard™ at ISC West
ADT Commercial is revolutionizing the future of security guarding with intelligent autonomous guarding solutions, including humanoid robots. These groundbreaking guarding technologies will soon be able to effectively enhance your security program, providing monitoring, video surveillance, two-way communication and more at your facility.*
Join us at ISC West to witness live, interactive demonstrations.
Photo Source: 1X Technologies

Powered By Experience. Driven By Excellence.
ADT Commercial is a leader in providing holistic security, fire and life safety solutions to national businesses, completing complex system integration for enterprise-level customers, and serving industries where safety and compliance are the top priority.
Backed by dedicated teams to support these industries directly, we have a pulse on evolving security risks and provide customized security solutions to address the threats unique to each industry.
Banking
Cannabis
Energy
Government
Healthcare
Restaurants
Retail
Visit ADT Commercial at Booth #20007
Our forward-thinking approach isn't just reserved for emerging solutions—learn about the ways in which we're innovating our every day business to redefine what customer service excellence means across the industry as a premier systems integrator.
Learn How Technology Can Revolutionize Your Guard Force
Discover how humanoid robotics and other technologies can enhance your security program while critically offsetting traditional guarding costs.
FEATURED WORKSHOP
Active Shooter and Stop the Bleed Workshop
Tuesday, March 28, 1:00 pm – 2:30 pm | Venetian 202
Attendees will learn:
How to gain clarity on the business and employee response, while also considering the duty of care
How the method of run, hide and fight approach works under various business models
How to provide vital initial response to stop uncontrollable bleeding in emergency situations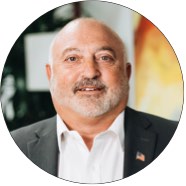 David LaRose
Director, Business Development,
Healthcare, ADT Commercial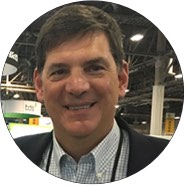 Bernard (Ben) Scaglione
Associate Principal at Cerami Associates (Consultants in Acoustics, AV, IT & Security)
Sign up for a FREE Expo pass!
Enjoy complimentary exhibit hall registration as ADT Commercial's guest—saving you up to $150!
*EvoGuard™ products are currently in development and may change, evolve, or be removed prior to sale. EvoGuard products are intended for indoor commercial use only and are not available for deployment in all types of facilities. Robotics solutions may require third-party virtual reality hardware, software, and related accounts. Please refer to product documentation and manufacturers' end user license agreements at the time of commercialization for a full list of product features, capabilities, and system requirements and limitations.