Solutions
Intrusion alarms
We help you detect unauthorized access into your building with intrusion alarms.
When it comes to protecting your business from break-ins, do you have all your risks covered, or are there gaps in your intrusion detection? Protecting your business is vital and setting up a system that addresses your concerns and provides you with the protection you need is an important decision. Working with a partner you can trust, like Everon™, is imperative.
Your security partner
At Everon, we've been solely focused on security for over 144 years. When you work with us, you are working with professionals.
Unique intrusion alarm monitoring
We can help you protect your organization with proven, reliable technology. Whether you are on-site or miles away, our state-of-the-art intrusion detection solutions and monitoring services give you peace of mind, so you can focus on your business.
We don't provide a one-size-fits-all solution. We design protection that takes the shape of your organization, helping you choose the most robust intrusion system with the latest technology.
Opening and closing reports that provide an audit trail of business hours
The ability to expand, enhance, and customize the system
Integration with fire alarm systems, security system access control, and video surveillance systems
Flexible options, such as motion detectors, photoelectric beams, magnetic contacts, shock and pressure sensors, and glass break detectors
Exit and entry time delay features
Security audit
We offer a security audit to help you determine if there are gaps in your current protection system, and we offer comprehensive security suggestions based on our expertise and your personal preferences.
Onboarding
Our comprehensive onboarding process connects you with the Everon team members who will be working with you. We will strive to be sure all of your plans are communicated clearly and help you with the training and support you need as the installation begins. Our professionals strive to perform their detailed work efficiently, installing the system with minimal or no disruption to your business.
Qualified technicians
We dispatch technical personnel trained to service the systems at your sites—they show up on time with the right equipment. We also email you when you are next on the technician's schedule along with their picture so you know who to expect, and when.
We compensate based on quality
Every call and installation is followed by a customer satisfaction survey, and your opinion is critical. We compensate our employees in part on their ability to provide exceptional customer service. Your satisfaction matters to us.
More than just intrusion
Our system detects motion and intruders, as well as other issues that can impact health and safety. We can monitor your building for sump pump failure, sudden temperature changes, smoke, carbon monoxide and flooding. All of these issues can be incredibly expensive to your company, and our alerts can help you step in and arrest the damage.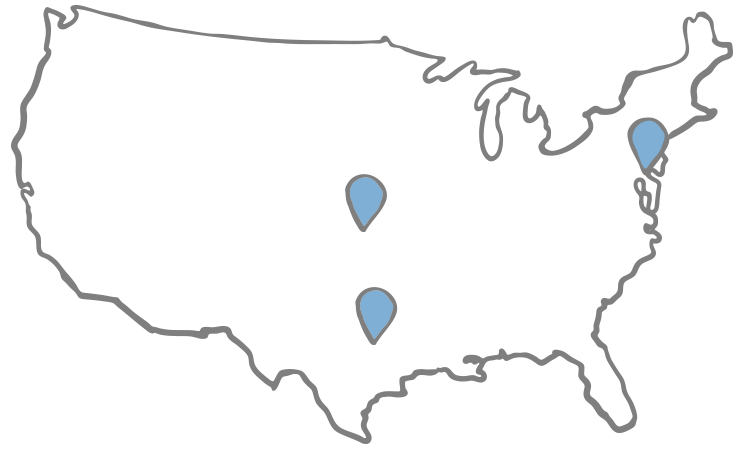 Monitoring centers
Intrusion alarm systems are linked to our UL Listed monitoring centers located across the U.S. We use automated signal load balancing and backup architecture to help your organization's critical intrusion, fire, and life safety alarms receive a response, even during inclement weather or other major emergencies.
eSuiteSM
eSuite account management platform
Our monitoring system comes with eSuite, a web-based management platform you can use to:
Set up privileges by authority level
Get alerts for events
Get alerts for exceptions
Communications
You'll get comprehensive reporting options that help you evaluate your security to identify problems that need to be addressed.
Mass notification
Our intuitive, responsive system is both sophisticated and easy to use. Should you ever have questions about how it works or what it should do, we'll be available to help.
Full system support
We can integrate our system with other vital building functions, including life and safety functions. If you need more than an intruder alert, we can prepare a package of solutions tailored to you and your business.
Let's start a conversation
We make it easy to switch providers, and our onboarding process is predictable, dependable and painless.