Industries
Healthcare
We help you create a caring, safe environment while addressing your challenges and budget constraints.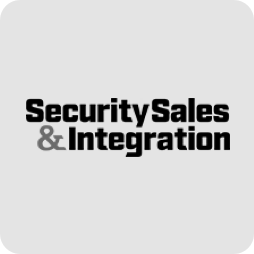 Our integrated life safety, security and communications solutions are scalable to fit the needs of a community hospital or a regional health system, an outpatient surgical center or a national network of outpatient medical facilities. Additionally, we provide our optimized suite of solutions to long-term care facilities including skilled nursing, senior and independent living, continuing care retirement communities, dispensaries and medical office buildings.
Everon™ is founded on decades of experience serving commercial and National Account clients.
We've grown our commercial technical competency to serve customers in a unique way—with the scale and expertise to meet your needs throughout the U.S.
Understanding your risks
Some of your risks may include fire and life safety issues, protecting sensitive medical records, high-value clinical equipment, pharmaceutical and medical supply inventories.
Some of your governmental regulatory compliance concerns may include Joint Commission Accreditation, IAHSS guidelines, regulations for OSHA, HIPAA, NFPA and HITECH Act, DEA licensing and State Board of Pharmacy guidelines.
We realize that you aren't looking for prepackaged solutions—you want solid advice, technical expertise, innovative thinking and consistent delivery performance that is scalable.
Patient Communication Systems
Everon provides a suite of solutions to help healthcare facilities deliver an added level of security, peace of mind and elevated care to its patients.
Whether it is a quicker response by healthcare providers to a patient's request, keeping at-risk individuals from leaving the premises unattended or delivering an extra level of care and protection to infants and their parents, Everon can customize a solution that fits your facilities' needs.
Our solutions can be integrated with other security systems, such as intrusion and access control systems, and they are monitored 24/7* by the professional team at our central station monitoring centers. We have dedicated commercial and National Account monitoring centers—redundant and listed by Underwriters Laboratories.
* Not available for all solutions, at all facilities.
Solutions and services
Nurse call/Emergency call
Nurse Call systems give patients access to responsive and attentive quality care. Wireless mobile communications, smartphone technology and real-time locating systems (RTLS) integrate to enable caregivers and provide situational awareness with effective mobility, optimized workflows and real-time worker safety. Likewise, Emergency Call systems provide senior and independent living residents with 24/7 connectivity to responders and staff utilizing wireless pendant or wristband wearables, real-time locating and automated daily check-in.
Wander management
Helping to ensure the safety of memory care, dementia and Alzheimer's residents by preventing wandering and elopement while allowing for freedom of movement within a secure environment is essential. Wander management integrates to our emergency call and nurse call systems or can operate as a stand-alone system. Discrete wristbands or pendants worn by residents are detected at secured doors and provide alerts on loitering and potential elopement with automated door lock, elevator disable and central station monitoring alerts.
Infant security
Infant protection solutions, newborn tracking and mother/baby matching systems help protect babies and pediatric patients from the threat of abduction and provide real-time visibility and location monitoring. Integration with access control, video surveillance and nurse call communication systems provides a comprehensive security solution for one of the most vulnerable patients in a hospital.
Visitor management systems
Visitor management support allows you to identify and log every person that enters your building. To protect you from sophisticated methods used to penetrate traditional security efforts, we enable you to run a quick background check against federal and state crime databases before printing a temporary photo ID badge for your visitors. Meanwhile, a simple graphical user interface allows you to use the program as swiftly and easily as needed, regardless of your level of technical expertise.
Expanded capabilities, endless possibilities
We are the single-source provider of security and fire solutions for healthcare facilities that can provide planning and assessment, systems integration, installation, service, critical condition monitoring and security monitoring.
We can help to evaluate each of your sites for the types and ranges of risks that could impact your ability to deliver the highest level of care—and jeopardize your ability to remain in compliance. Our integrated approach focuses on realizing implementation efficiencies while minimizing impact to your staff, patients and bottom line.
Customers tell us that juggling multiple physical security, fire suppression and monitoring providers isn't their ideal choice, and we can address those issues, too.
Committed to customer service excellence
While other national security providers may promise great customer service, we consistently deliver a great customer experience. This has helped us become a trusted partner for a long list of satisfied clients.
National and local
We offer customers the best of both worlds—a strong national company with local offices providing a quality service experience.
Qualified technicians
We dispatch technical personnel certified to service the systems at your sites, and they show up on time with the right equipment. We also email you when your technician is in transit to your appointment and technician picture so you know who to expect, and when.
Extensive experience
In order to help deliver an exceptional service response, we have thousands of our own technicians with an average tenure of over 9 years.
National Account Program
We created a National Account Program that makes it easy for you to do business with us by offering a single point of contact and dedicated teams to proactively manage your program.
Professional monitoring 24/7/365
We have dedicated commercial and National Account monitoring centers—redundant and listed by Underwriters Laboratories. We provide monitoring and advanced network services through our own National Account Operations Center and Network Operations Center.

Innovations for premier National Account customers
1 Touch team
We dedicate a team to each premier National Account customer. Your team will help you care for your business from order entry all the way through billing. This creates a truly seamless experience for customers and provides a true "one point of contact" approach. Our focus on performance enhancement allows us to better serve your needs by being proactive rather than reactive.
Customer scorecard
We collect a customer satisfaction score for every National Account installation and service call and compensate local operations teams in part based upon these scores. This helps to ensure that excellence in customer service remains the focal point of all team members.
1 Report
The 1 Report executive summary is prepared for premier accounts on a quarterly basis to review performance and help you plan for continuous improvements.
Let's start a conversation
We make it easy to switch providers, and our onboarding process is predictable, dependable and painless.