Solutions
Fire and life safety
We help you to be prepared for when the unexpected happens.
Work with seasoned professionals on your comprehensive fire and life safety plan from Everon™ and rest assured that you have the help you need to be ready to deal with challenges before they appear.
Fire safety codes
Everon fire alarm monitoring services help protect your company and employees from the unexpected. We see that the number of communities operating in vulnerable areas is expanding, and fire safety codes have become increasingly complex for business owners to manage.
Maintain compliance
We have the resources, flexibility, and reach to help you deploy and maintain the system your business needs, when you need them, while also helping to ensure your business remains in compliance with local, state, and national fire safety requirements each year.
Comprehensive planning
Your comprehensive fire and life safety plan
Working with Everon means protecting your investments both in staff and properties. Our comprehensive fire service offerings include everything from installation to sophisticated monitoring services, testing, inspection and maintenance from specially trained and certified technicians.
Advanced technologies
We endeavor to provide the market's most advanced safety technologies and thereby attempt to meet the latest codes to ensure that your business remains in compliance with national, state, and local codes* while maintaining a high level of fire and life safety.
*Source: NFPA 4: Standard for Integrated Fire Protection and Life Safety System Testing
Advanced detection platform
Through comprehensive analysis of current fire, safety, and security requirements, we endeavor to provide you and your business access to the most advanced detection platform, which includes:
Switch
The ability to switch from your current fire alarm provider to Everon fire alarm monitoring services
Equipment
Replacement of your current fire alarm system equipment (in accordance with NFPA 72 and UL 827 standards)
Monitoring
Connection to a network of interconnected ADT-owned customer monitoring centers, strategically located throughout the U.S.
Specialists
Staff of trained specialists to conduct testing and inspection reports, and documentation for the AHJ (Authority Having Jurisdiction)
Backup
Secure network with backup services that endeavor to comply with industry standards
Legacy systems
If you've already invested in a system, we can test and inspect it
Deployment
The Everon National Fire and Life Safety Team (NFLST) can install and maintain fire systems to help protect commercial facilities of all sizes across a wide range of industries. Before starting any project, we assess your specific needs and then develop an integrated solution that works today—and can expand to help meet your future needs.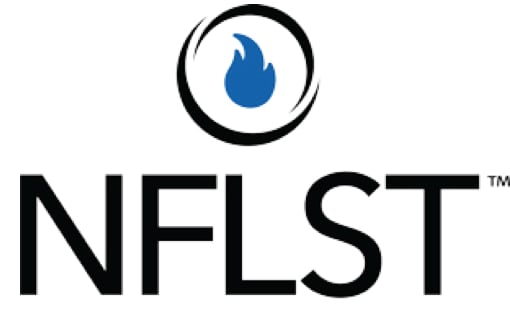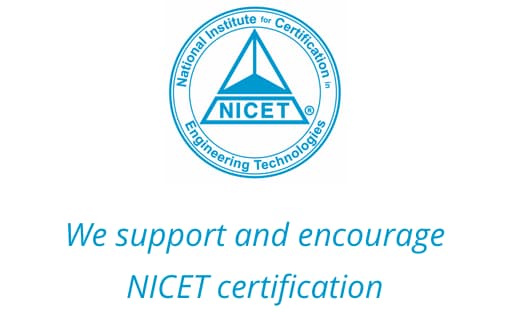 Qualified teams
We utilize NICET Certified (National Institute for Certification in Engineering Technologies) technicians, installers and inspectors who understand your business, landscape and risks. Our staff members also enrich their life safety knowledge with other certifications and advanced courses in fire and life safety, and are qualified to deploy systems for businesses of all sizes.
Process
Whether your business has one property or 500, you will receive the most advanced engineering support and complete drawings of your business using the latest CAD technology.
We produce plans that are modular, allowing for custom tailoring and expansion. Throughout the planning, installation, and acceptance testing phases of your fire and life safety program, our experienced team will work closely with you to make sure you're happy with your investment every step of the way.
Fire detection
We know that fire detection services help to save lives, and we provide everything from a four-zone panel to an extensive networked system for fire, carbon monoxide, smoke, and heat detection.
Customizable fire protection
We also offer high sensitivity and specialty hazard detection, and, in the event of an emergency, color-coded LEDs will help you pinpoint alarms. We offer sensitivity adjustments for environmental factors, too.
Our complete line of passive fire protection services is even customizable. It includes fire and smoke damper inspections, fire damper and smoke damper repairs, fire door inspections, firestop survey and installation, and photoluminescence egress marking systems.
Fire suppression solutions
Fire suppression helps protect our commercial customers in mid- to large facilities in industries such as telecommunications, museums, industrial, data centers, campuses and high-rise buildings.
Our full range of suppression solutions includes fire sprinklers, fire extinguishers, hood suppression, fire pumps and clean agent systems.
We'll help create flexible solutions that are just right for your business including:
Wet fire sprinklers
Dry fire sprinklers
Fire pumps and controllers
Pre-action fire sprinklers
Deluge fire sprinklers
Fire extinguishers
Hood suppression systems
FM-200
CO2 low & high pressure
Halon systems replacement/retrofit
Novec 1230
Argonite
Foam Systems
Communications
It's critical for your system not only to work well but also to communicate effectively and reliably. Rest assured that your system helps to protect with a comprehensive range of communication systems.
Mass notification
Communicate your risks through mass notification systems. Distinctive siren and voice instructions help you tell residents or employees exactly what to do. Voice evacuation paging can help you give even more information.
You'll be connected to our UL Listed, TMA Five Diamond Certified monitoring centers, staffed by trained specialists who can notify you and the proper authorities in the event of an emergency.
Full system support
In addition to annunciation and mass notification systems, we offer nurse call, intercom services and emergency call boxes. We also use the latest in internet and wireless transmission paths to communicate from your facility to our dedicated teams.
Our teams are ready to help you at any time with thorough testing of sprinklers, fire pumps, backflow devices, standpipes, fire hydrants, and more.
We're always available to make repairs or revisions to your service as well.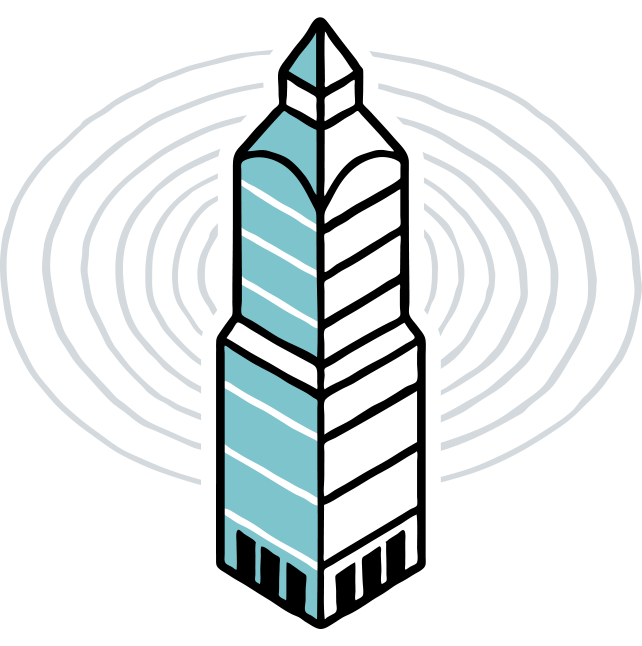 Emergency Responder Communication Enhancement System (ERCES)
In-building ERCESs help first responders maintain wireless communications during emergencies. We work with contractors, local fire authorities and building owners to help create a system that meets your local jurisdictions adopted/amended fire codes.
Just having a fire detection system isn't enough. You need to ensure that your system and the team behind it can meet the needs of your business and everyone involved.
We don't deploy cookie cutter solutions—instead we work closely with you through the evaluation and installation process to find the solution that fits your situation—while also allowing for future growth. Our team of veterans knows your time is valuable and is never more than a phone call away to answer questions and help solve any problems.
Let's start a conversation
We make it easy to switch providers, and our onboarding process is predictable, dependable and painless.