Everon™ is revolutionizing the future of security guarding with intelligent guarding solutions, including humanoid robots and other technologies.
Groundbreaking Guarding Technologies May Help Autonomously Detect and Respond to Incidents in the Future
EvoGuard™ is a suite of intelligent, autonomous guarding solutions and services currently in development* that could signal the next generation in guarding for commercial facilities, aiming to cost-effectively enhance corporate security programs through leading-edge technology.
EvoGuard may be able to leverage artificial intelligence (AI) and augmented reality (AR) in combination with humanoid robots and drones for comprehensive security surveillance of a wide variety of commercial areas.
The portfolio of intuitive, interactive EvoGuard solutions has the potential to allow users to surveil their surroundings dynamically—providing monitoring, video surveillance, two-way communication using robots and more at your facility.
In the future, robots and drones may be able to conduct 24/7 automated patrols with constant alertness to see and engage with many areas of your building, with the potential to:
Capture evidence of disturbances or unauthorized personnel for remote alarm verification
Quickly respond to high-risk or hazardous scenarios remotely
Increase surveillance while reducing labor costs and overcoming staffing shortages
Innovation Never Stops.
Neither Do We.
At Everon, we believe in purposefully investing in emerging technologies that will address your challenges with the most intuitive solutions. That's why we established our Innovation Lab in Dallas, TX.
To learn more about how we're shaping the future of commercial security through innovation, visit our Innovation Lab below.
Humanoid Robots to Help Guard Your Commercial Organization
With EvoGuard by Everon, you'll soon be able to effectively enhance your security program by deploying humanoid robots in your facilities to streamline labor costs and improve your guard force's capabilities. In the future*, the humanoid robot by 1X Technologies may be able to:

Conduct remote patrols in commercial facilities & document evidence
Perform two-way communications between the public and an operator
Inspect and remove hazards or obstructions virtually
Complete various tasks by interacting with the environment
Capture 360-degree view of patrol areas via a robust camera system
Self-dock and self-charge at designated stations
Open doors and operate elevators
Interact with personnel through a VR experience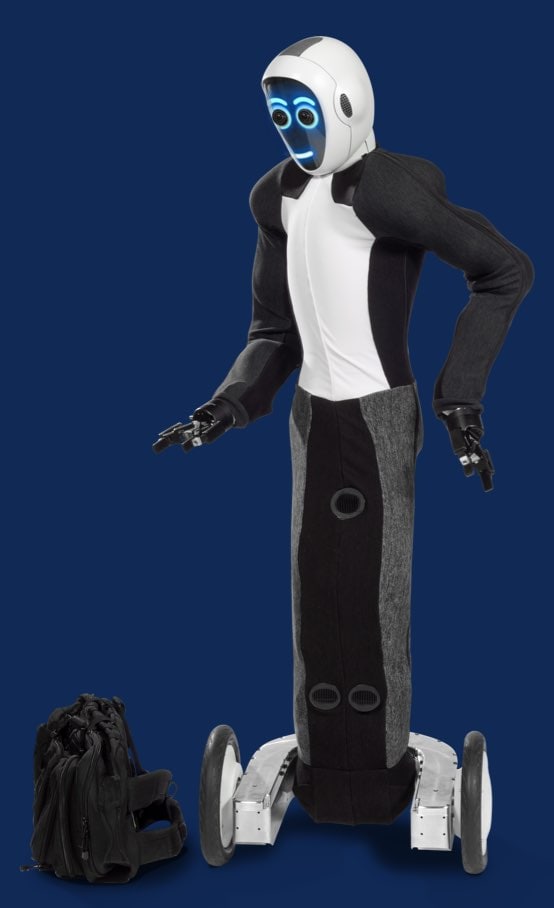 The humanoid robot allows for remote interaction with the environment.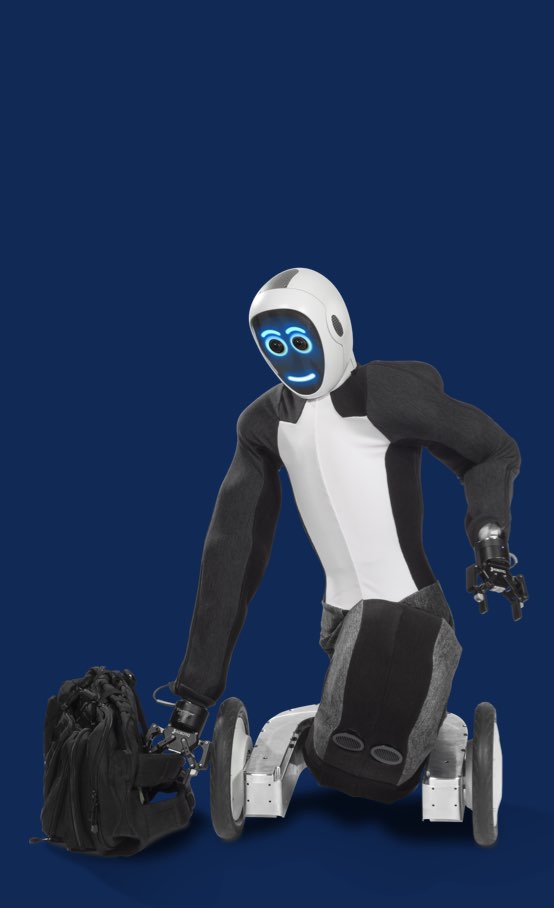 The robot's significant range of motion allows it to bend down to investigate and move obstructions or suspicious items.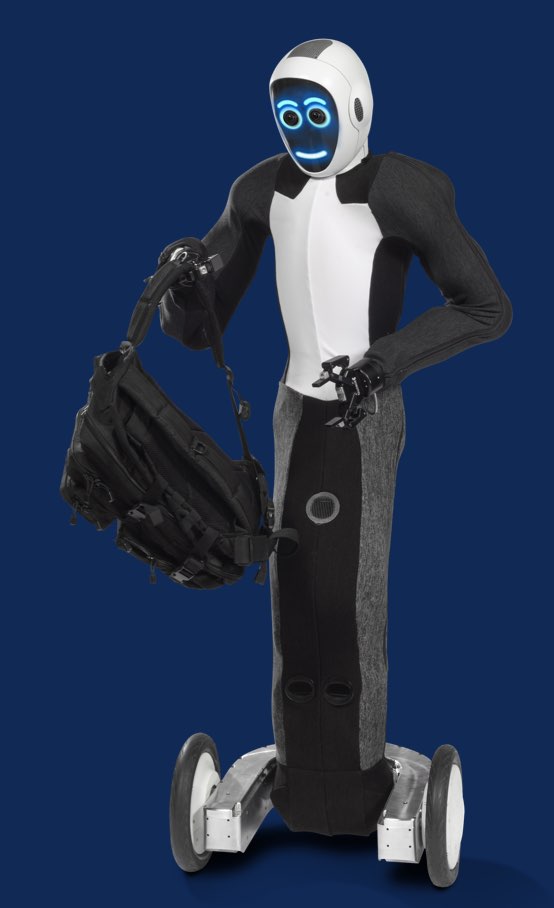 In avatar mode, a human operator can control the robot's actions through a VR system. This allows the robot to handle objects and complete investigations.
Among the features currently in development is the ability for the robot to function in avatar mode. In avatar mode, human operators may also be able to remotely control movements and actions of the robot through a virtual reality (VR) system. Here, a live telepresence environment will be created for a human controller to remotely interact with real-life surroundings through the robot.
By leveraging this feature, one security professional may be capable of managing many devices and controlling them remotely. This could allow one individual to achieve the scope of several guards in the future, ultimately enabling cost savings and the burden caused by staffing shortages and high turnover rates.

Revolutionize Your Guard Force with EvoGuard Intelligent Security Solutions
Better Alarm Verification and Data Capture
Remotely verify the accuracy alarms
360⁰ field of vision allows for efficient evidence data and video capture
Document unbiased evidence and help to deter further activity by an intruder
Address Labor Shortages with Remote Capabilities
Reduce challenges of high turnover within the guarding industry
Leverage security personnel more efficiently by conducting remote patrols
Operate robot remotely with VR to investigate unknown situations
How Technology Can Alleviate Surveillance Blind Spots
As the industry looks for a path forward that addresses the gaps in their security programs, security partners are finding answers in technology. Discover how humanoid robots and drones can directly address these challenges below.
Read more
Establishing Successful Guarding Programs with an Innovative Workforce
Addressing Labor Shortages in the Market
May reduce challenges with high turnover within the guarding industry
Potentially reduce costs associated with ongoing recruiting, hiring and training
Opportunity to leverage security team more efficiently by remotely conducting repetitive, monotonous tasks
Non-Human Capabilities
Potential ability for 24/7 patrol without distraction
Potential to add built-in sensors for additional detection capabilities
Unbiased evidence capture and documentation
Building A Cost-Effective Path Forward with Technology
Emerging technologies like humanoid robots and drones may be able to offset some traditional guarding costs by:
Saving commercial businesses money involved with recruiting, hiring, training and assigning personnel
Addressing staffing shortages with the addition of mobility and flexibility
Allowing security personnel to focus on more important duties while routine tasks may be automated
Using first responder resources more effectively with increased intelligence, insights and remote verification of evidence that may help to reduce false alarms
*EvoGuard™ products are currently in development and may change, evolve, or be removed prior to sale. EvoGuard products are intended for indoor commercial use only and are not available for deployment in all types of facilities. Robotics solutions may require third-party virtual reality hardware, software, and related accounts. Please refer to product documentation and manufacturers' end user license agreements at the time of commercialization for a full list of product features, capabilities, and system requirements and limitations.
Related Resources
Learn more about how technology can help revolutionize your security program.

Let's start a conversation
We make it easy to switch providers, and our onboarding process is predictable, dependable and painless.