Solutions
eSuiteSM account management
eSuite helps businesses of all sizes streamline and manage their security programs with real-time data, using a secure online portal and mobile app.
eSuite Is Becoming Everon™
With a new user interface and enhanced dashboards, this intuitive platform provides immediate, user-friendly access to your ADT Commercial system information. Prioritize account and alarm data based on your preferences, with the most important items requiring your action displayed first.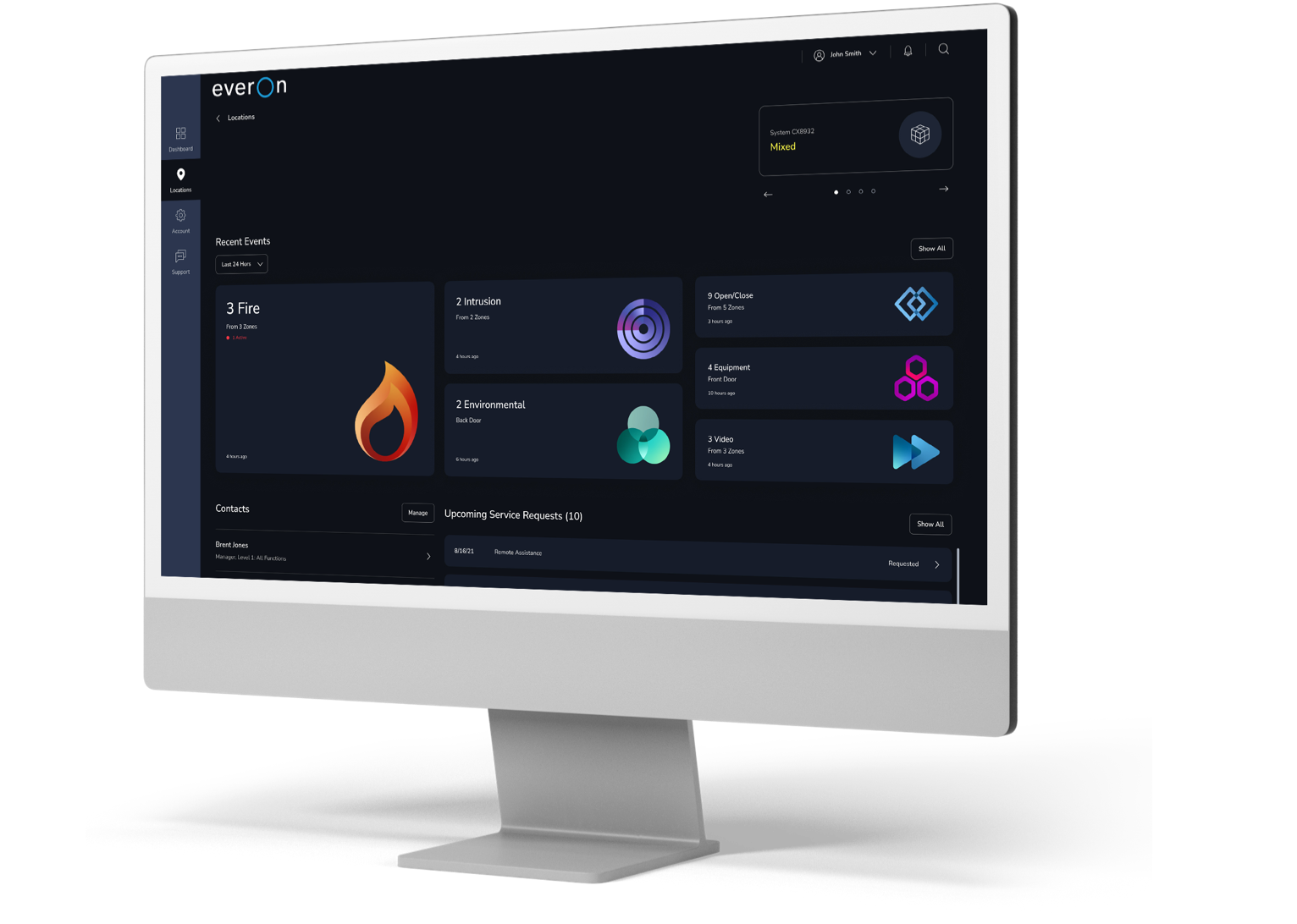 Next-generation account management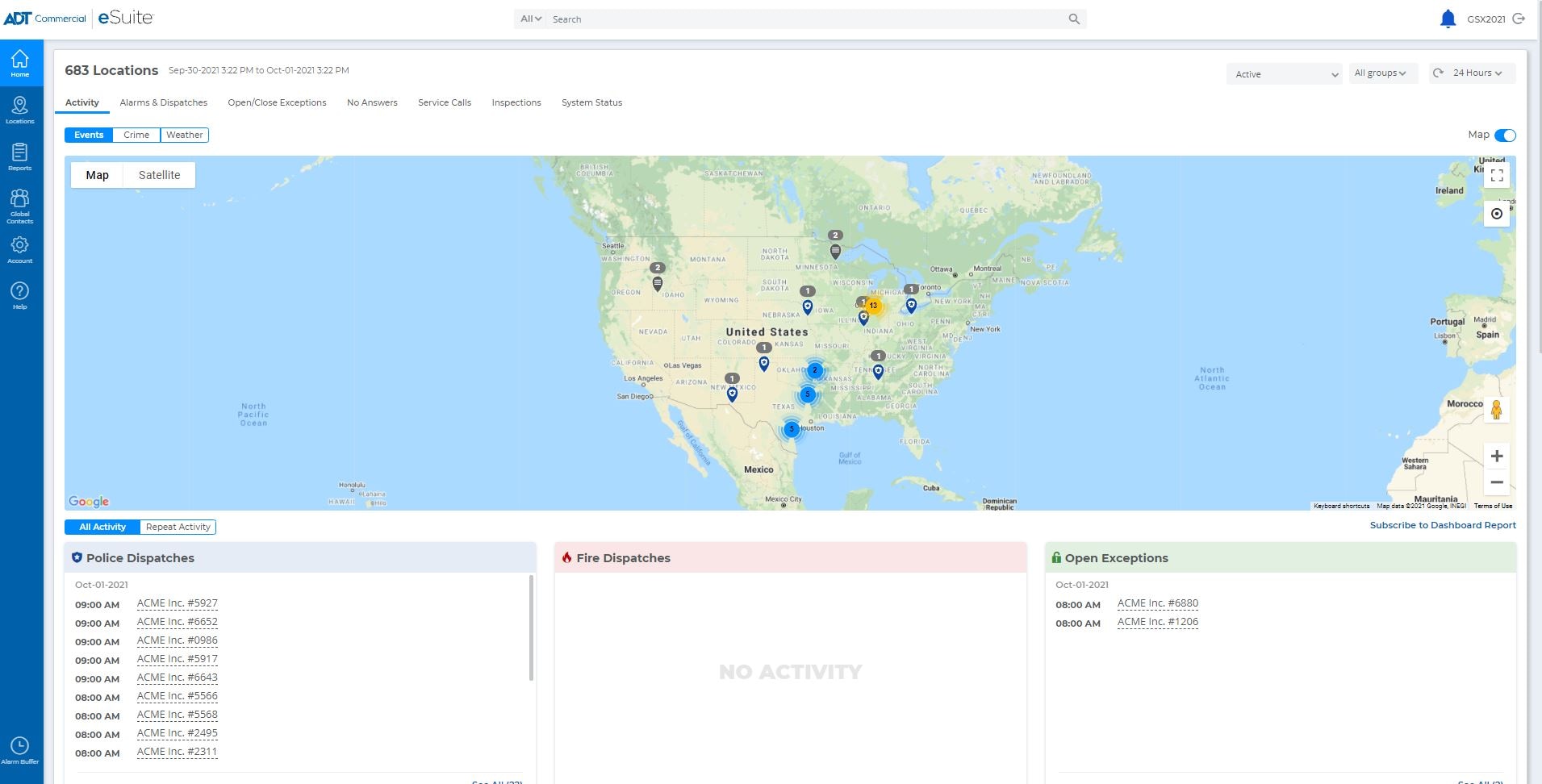 We listened to the current and evolving needs of customers, then designed eSuite to address them. This next-generation tool is highly intuitive and provides to-the-minute, actionable insight into your organization.
Activity dashboards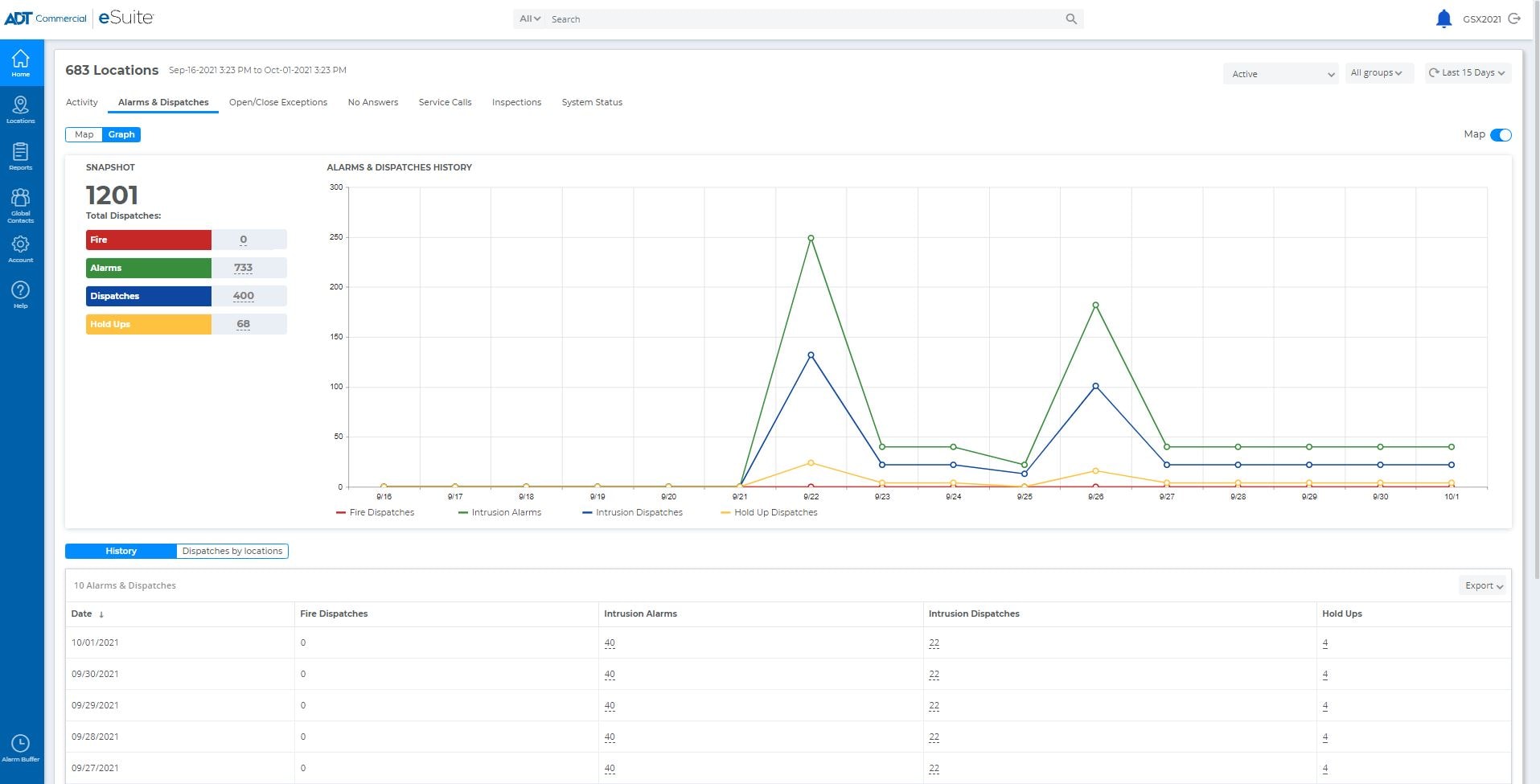 Activity dashboards let you quickly view critical location activity in a summary activity map or as a trending graph.
You can easily define a specific time period and then drill down using individual activity maps and graphs.
eSuite mobile for the way you work today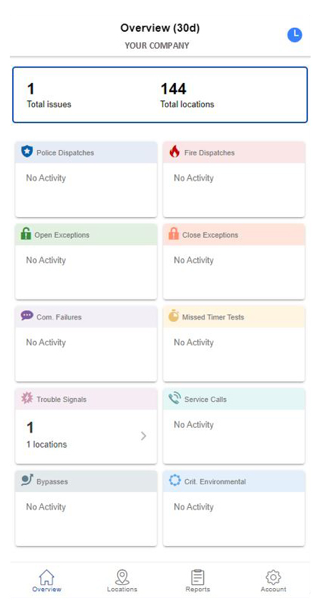 The eSuite mobile interface adds an incredible amount of flexibility and scalability, allowing your team to utilize key features on their own mobile devices.
Create temporary location schedules
View and edit location contacts
Place intrusion alarm panels on or off test, watch tested zones check into our central station in real time
Feature rich and user-friendly
Account Management:
Add and update your contacts and alarm codes
Manage system status
Place systems on test
View video verified alarm events
Verify and update open and close schedules
Pay and view invoices
Manage users and permission roles
Manage permits
Implement dual-factor authentication
Manage keypad codes
Service, Installation and Inspections:
Request service calls
View service history, details and technician resolution notes
Track installation work
Access deficiency repairs
View real-time service call status
Activity and Reporting:
Access alarm history and activity
View video verified alarm events
Scheduled reporting capabilities for reports and dashboards
View service, installation and inspection reports
View dashboards for technician visibility
Run product inventory reports
Let's start a conversation
We make it easy to switch providers, and our onboarding process is predictable, dependable and painless.