Solutions
Access control
We help secure all of your entrances, exits and visitors with an access control system.
From reduction of theft and violence to maintaining the security of your facilities, there are multiple reasons for implementing effective access control. Terrorists, disgruntled customers, and dishonest employees pose great risks to organizations of any size in any industry, but access control systems provided and installed by a company you trust can help mitigate these risks.
Everon™ access control security solutions do more than lock and unlock doors. We provide you the systems to help you implement seamless control of all entry points throughout your organization.
Ranging from stand-alone access control systems to hosted or managed systems, our security solutions address your concerns in the present so you can continue to plan for the future.
Solutions
Access control systems can be seamlessly integrated with intrusion detection systems, video surveillance systems, badging systems, visitor management systems, identity management systems (HR) and more, providing improved efficiencies and enhanced security throughout your security systems platform.
Our systems offer you the ability to:
Control the entire facility or just specific areas within your building
Limit access to specific parts of your building by date/time or by cardholder
Control access to parking facilities, elevators, and more
Provide badges with images included
Open doors with a mobile device using cloud access
Use automated system management to save time and manual work
We understand the importance of identifying each person who enters your facility and offer comprehensive reporting to help you implement access management. You will receive an audit trail of site access by user, date and time. With the integration of surveillance cameras, you can watch what is happening in multiple facilities. We can also connect with your intrusion detection system.
Visitor management
Visitor management support allows you to both identify and log every person that enters your building. To protect you from sophisticated methods used to penetrate traditional security efforts, we enable you to run a quick background check against federal and state crime databases before printing a temporary photo ID badge for your visitors.
Meanwhile, a simple graphical user interface allows you to use the program as swiftly and easily as needed, regardless of your level of technical expertise.
In some cases we can work with you to make the most of your current investment in an access control system with an upgrade. If a fresh start is necessary, we can create a new system built around your specific needs.
Our security professionals will help you build a system with built-in support for all card technologies, including MIFARE and iCLASS smart cards, biometrics, and wireless access control devices.
Monitoring options
If you need to administer access from a remote location, a web-hosted solution might be right for you. If you'd rather leave the control and monitoring of your facility to professionals, consider managed access control.
Hosted access control
With a web-hosted solution, you can administer access across your entire organization, including managing permissions, adding cards, running reports, and more, without dedicated servers and IT backup. Our web-hosted applications are compatible with Windows, Unix, and Linux operating systems, which allows for enhanced access on demand.
All web-hosted applications allow you to change anything about your access control setup, no matter where you are. If you're on vacation and remember that a specific room should remain inaccessible to the employees who could unlock it, you can simply change the setting—it's never been easier to lead from afar.
Managed access control
With managed access control, you can get the benefits of a traditional access control system while leaving the daily administration to us. Our managed access control program not only allows you to lower organization costs but also avoids the need for dedicated computers, IT support, database backup, or special software.
Full system management
We offer everything from software related updates to commissioning new hardware and cardholder administration.
Many access systems also can be tied to the customer's HR system, and we can help manage the system around that configuration.
New cards can be shipped out from our Network Operations Center. All we need are details about the cardholder and access to the customer's access control system.
Managing access levels-changes/additions and deletions for cards
Transaction types
Replacement cards
Change the card's expiration date
Change the person's access rights
Change the person's zone administration
Terminate the card
Standardization and innovation
Everon access control systems are continually evolving. We can provide a planned migration path to help keep you up-to-date with the ever-changing compliance, security and functionality requirements.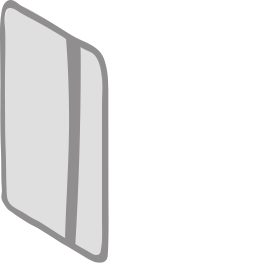 Card readers
Your custom system might utilize a range of authentication and reader types, depending on your security needs both in the present and future. Proximity cards, smart cards, or biometrics are a few great options.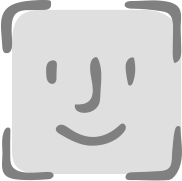 Biometrics
Biometrics refers to any array of technologies that measure unique body characteristics, such as DNA, fingerprints, retinas and irises, and even voice patterns, all of which can be captured and stored in a database that is used to authenticate any single person's identity.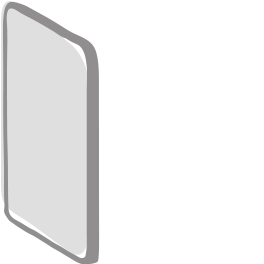 Simple networks and interface
Because expandability and integration are common concerns in business security, our stand-alone system is also sure to provide wireless wide-area networking for all types of facilities. Single, multiple, and even remote facilities all come with an easy-to-use interface that can help your business embrace the protection and convenience our monitoring systems have to offer.
If you're not certain what system is right for you, we can help. An Everon specialist will help you understand our offerings and how we can help you make access control a focal point of your organization. We can even perform an assessment of your facilities and offer you a detailed report of the possible risks you may face.
Let's start a conversation
We make it easy to switch providers, and our onboarding process is predictable, dependable and painless.